When you come to Guntersville to fish with Guntersville Bass Guides we want you to stay in a nice and clean hotel and have security for your personal belongings and boat while you sleep.
We have gone out and worked with these hotels to get you the best rate on the lake when you fish with us. Your guided fishing trips with us will be fun and memorable.

2140 Gunter Avenue ​
Guntersville, AL 35976   
1-256-582-2220
Boasting an enviable location on magnificent, pristine 69,000-acre Guntersville Lake, the Wyndham Garden Lake Guntersville hotel is a contemporary, full-service, non-smoking hotel offering a myriad of amenities and legendary southern hospitality. Anglers will revel in the easy accessibility to world-class bass fishing, Pet-friendly, Boat Parking with security, Free WiFi,  Dine at Aqua Restaurant and have a cold one with your buddies at Liquid Cellar Lounge both are located on property. ASK FOR MY RATE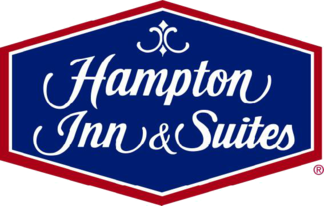 24747 John T. Reid Parkway,
Scottsboro, Alabama, 35768
256-259-5200
Check in to the Hampton Inn & Suites Scottsboro hotel, just minutes from downtown Scottsboro, the local business district and some of Alabama's best fishing. Nestled in the foothills of the Appalachian Mountains, Scottsboro is located in the North Alabama Mountains and Lakes Region, the perfect location for fishing at Lake Guntersville, scenic mountain drives, walking adventures and recreation for all. Combining modern comfort and traditional Southern hospitality, this Scottsboro hotel gives you a hassle-free stay
​5 minutes from downtown Scottsboro and the Unclaimed Baggage Store Close to Pond Colony and Golf Course (within 3 miles) 81 guest rooms, accessible rooms and suites 37-inch LCD HDTVs with 14 HD Channels including HBO, ESPN State-of-the-art boat parking with weatherproof charging points. ASK FOR MY RATE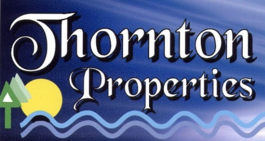 P.O. Box 631 / 2312 Homer Clayton Drive,
Guntersville, AL 35976
​Phone: (256) 582-6316
Welcome to Thornton Properties, Lake Guntersville's premier property management company! Book a vacation in one of our many lake front homes, start the business of your dreams in a commercial rental or find the perfect home spanning any size and price range that will work for your family. Established in 1985, Thornton Properties has been providing first class services in Guntersville and surrounding areas with excellence for nearly three decades. For all your rental or property management needs Thornton Properties can help – Our family serving your family.