September on Lake Guntersville… Is already fishing better then August, for as long as I have fished here September has always been the struggle month and this year its showing signs of being unbelievably one of the best months..  Why ???  No Clue … But we will take it..
The Bite Picked Up the Thursday before Labor Day and it stayed strong the next week, between trips and practice for the BFL it was call your shot, things was looking like 25-30lb sack wouldn't be out of the question for the 1st day of the Super Tournament.  No clue what changed in less then 12 hours, it sucked the big fish vanished in most of the areas , there was one area they was still in and feeding but pretty much impossible to catch… It was really one of them days where if it could go wrong it did and well it did .. Have you ever had braid go in between your thumb nail and skin and go in 1/4 inch? that was just one of the things,  well I managed to catch two 15inch bass and I knew I just needed to weigh one to make the regional, but at the end of the day I really didn't feel like going through weigh in .. I was truly miserable and disgusted with my lack of ability to relocate them or make them bite when it counted.  Theres still a chance I could get a call to go I'm 59th in points 45 gets a invite 5 are doubled qualified so 8 guys would have to turn it down, then again I could go to the wild card and see..
So Sunday the 2nd, went to Chickamauga with Davey and Preston from Virgina, It was one of them days. We caught em good.. And it was a little windy at times.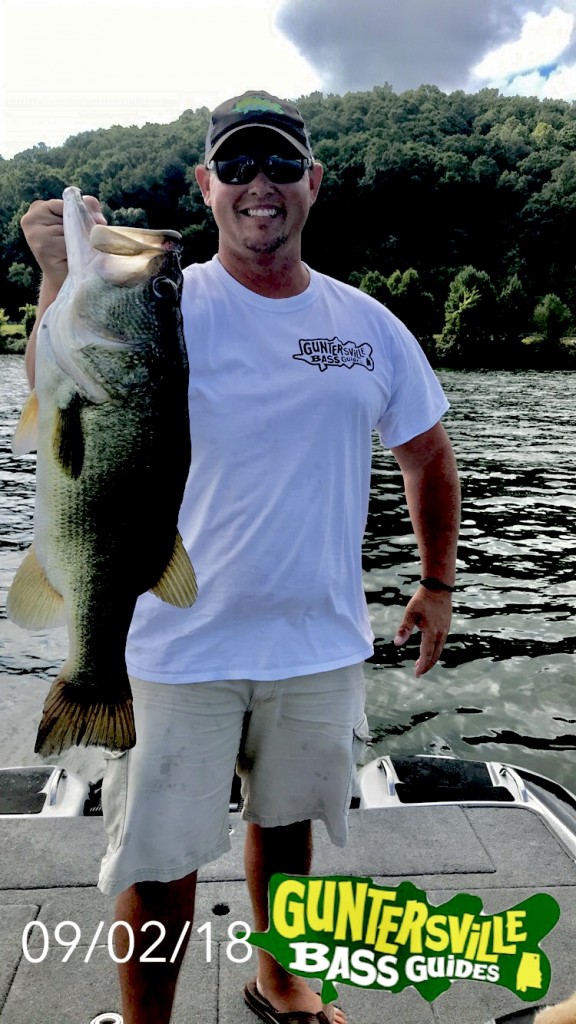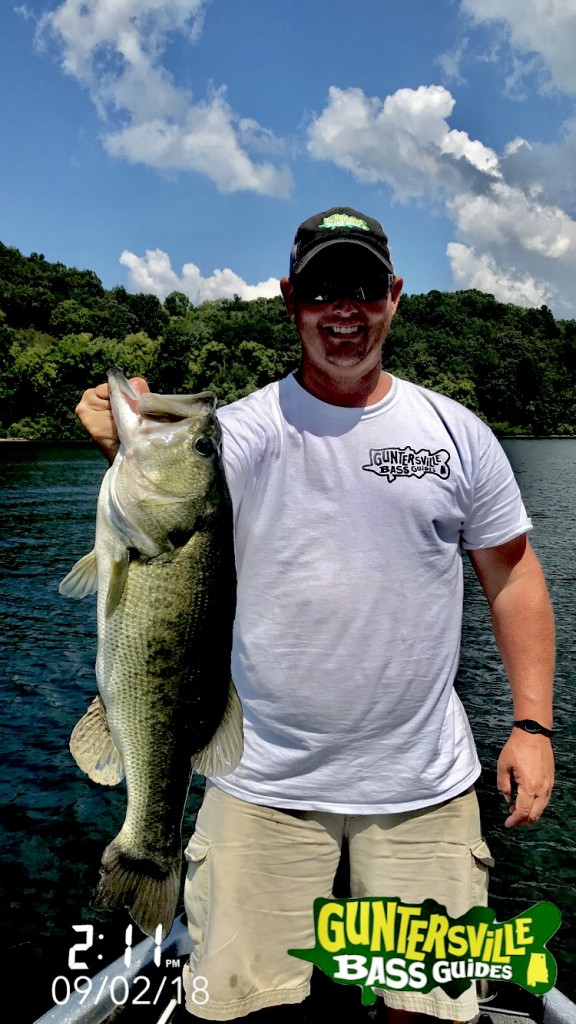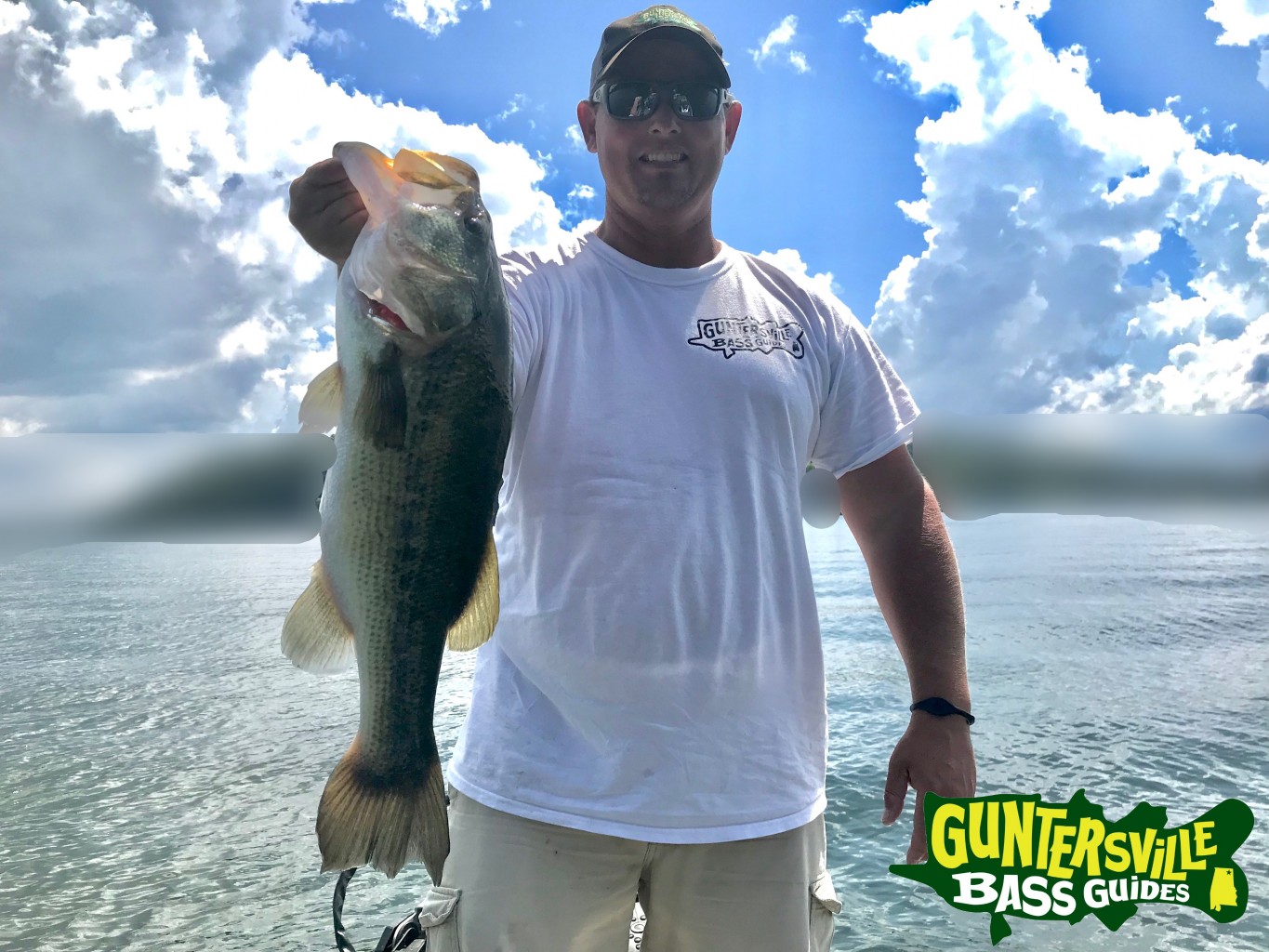 I was lucky enough to land 3 Big Bass and 1 Decent one, and the one I lost on the cast before the pic with me holding up 3 fingers was an absolute monster of a bass, she thought she was a tarpon. Got her within 5 feet of the boat and she jumped one last time and slung the bait… but the next cast I caught another big un..
Preston caught the 1st one of the day and a few more and Davey does what Davey does . He gets in on the action catching him a good one.. It wasn't an easy bite but once they got the feel for it they started getting them..  You might not be able to tell but they had been up for like 36 hours at one point in the day, and thats from not knowing where they wanted to fish… Left Virgina and headed south Saturday morning stopped at Chic and night fished then drove to Guntersville and got to my house at 4 a.m. then we loaded up and drove back to Chic and fished till dark.. They was Team No Sleep..
We Had A Blast.
So came back to Guntersville and to the fish that I had found on Thursday ….. yea they moved.. but we relocated some and managed to get some, but once again it wasn't a easy bite …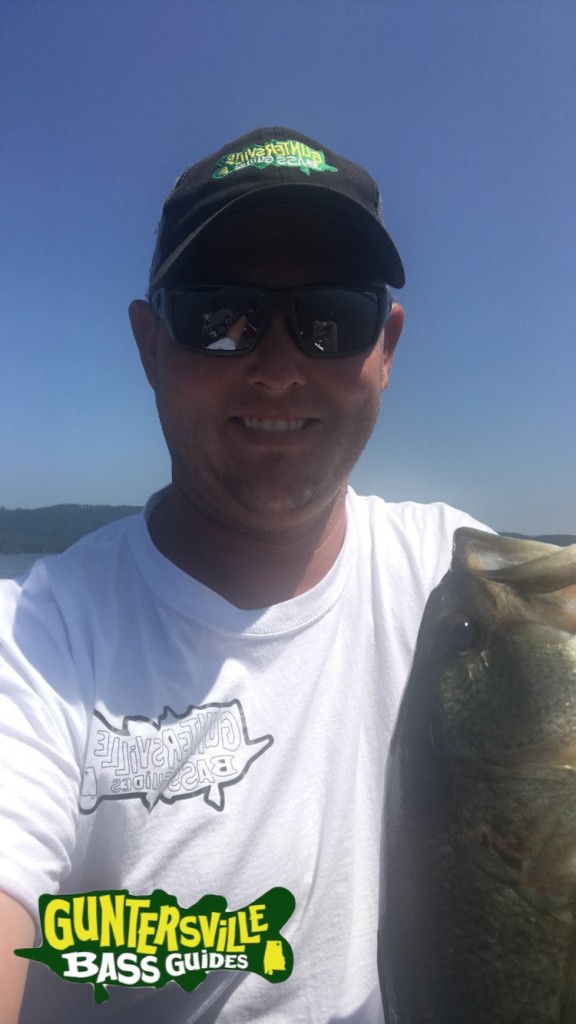 As you can see they got right already this week.. Didn't get a chance to take any pics Monday it just rained all day, I fished with Joe from Kentucky Lake and we caught plenty of fish and lost plenty too..
Sorry you had to look at the selfies but when your alone or just trying to be sneaky with out showing all the other people out there you have one you do what you gotta do.
September Has Dates Open click here to inquire 
Water Temp 81
Clarity 2-3 feet
Grass is still just under the surface In majority of the lake
Capt. Jim
www.guntersvillebassguides.com