Lake Guntersville Has Been Fishing Extremely Well This Year (give or take a few bad days ) The Weather Has Been Mild So Far And Keeping The Water Temps Below 70 Degrees and that has effected the Shad spawn so far. Maybe that'll happen still but I'm not counting on it .
We had a young angler break his personal best it weighed 8lbs 8oz
The Bass are doing a lot of different things, we have most of them post spawn and still a good many spawning, the bream are on bed and there are some nice bass around the bream beds. The offshore bite is there but it's just not totally wide open yet.

The Crappie Have Been Biting Good The Most Recent Trip (yesterday) Is Pictured Below.
James & Capt Jim fished the Capt. D's tournament and finished 5th with 21-09lbs out of 240+ boats.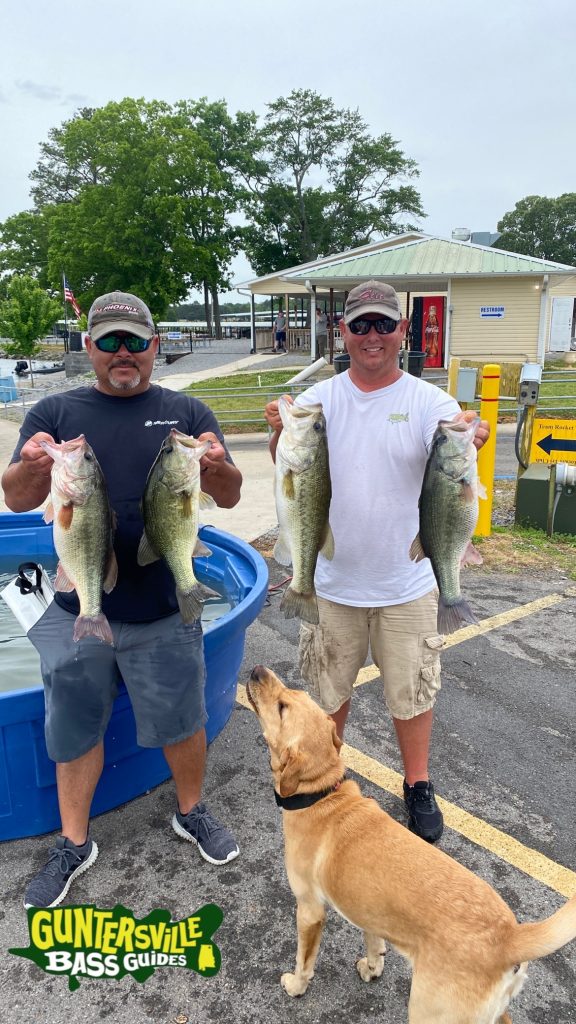 Capts Myles,Mike,Phillip, & Scott have had some awesome days. I feel like to have success at anything you have to have the right people & I can say these guys I just mention are hands down the best . They put our clients on fish day in and day out. The years of experience we have here is priceless.


To Book Your Trip Click Here or Call 256-698-6593
Capt Jim