Its been a busy 12 days for me, finished up the week before Memorial Day weekend  with some good trips on the Big G then left for Kentucky Lake early Saturday morning for the Triton Owners Tournament.
Kentucky Lake is a massive body of water so Steve and I had some areas that we wanted to check to get us a starting point. The Bass seemed to be in transition with very few out on ledges in that area of the lake, on the 2nd day I found a school with some giants in it (pic below) and I hooked 5 in 10 cast just because it was fun…… after that I hardly fished the next 4 days just idled and scanned the ledges with our Lowrance HDS 12's, between Steve and I we found 7 schools. So being boat 316 out of 400 we didn't think we would get to fish anything that we found so we headed to the 1st waypoint in no hurry at all like 45 MPH for 20 miles and to our surprise when we got there not a single boat was within 150 yards after getting on the waypoint Steve's 1st cast was a solid 4 lb and it was pretty much a beat down for an hour. So we rode 40 miles to the spot we wanted to start on for day 2 to see if it was found and to check it … well once we got on the waypoint I made a cast and had another 4+ pounder that didn't help so we left and hunted more places and after awhile we decided it was best to weigh in early, the fish have been in the livewell for a long time and even though they looked fine we just wanted them to stay that way… we weighed in 3 for 14.65lbs had us tied for 27th..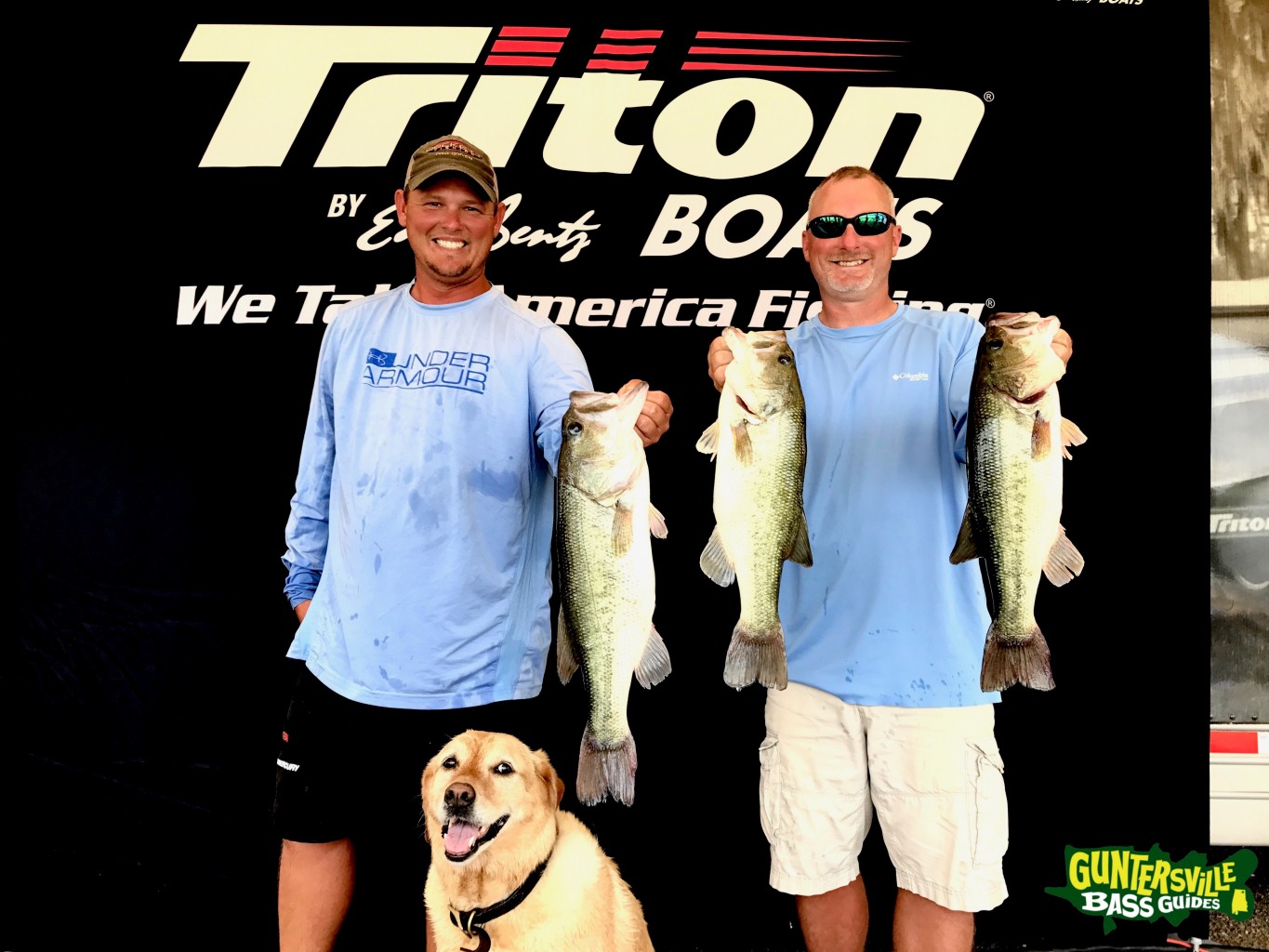 Day two we was boat 84 and had a short day, we started where we wanted to and boy was it different no bites … they moved.. go figure a typical Tennessee River deal so we idled around and located a few and got them to bite we lost a dandy and caught 3 that went for 6lbs .. not what we had in mind.. We started running waypoints all the way back down the lake with little luck till we ended up at the spot where we caught them on day one and still had no real weight to speak of … We agreed on fishing new water and fishing a few spots that we found that we never casted on that had one or two fish when we scanned them, well we got to a waypoint that Steve had caught a good one earlier in the week and not a boat was around so we stopped and started casting and nothing was happening, and out of no where this pleasure boat runs over the ledge we are fishing and I threw in there after he passes and I get a bite we land it and cull then Steve catches one and Im culling and my lure is still in the water and he starts using my rod and asks for the net and I hadn't even gotten his fish culled or his lure out of the net so Im netting this 5lber with his bait in the net … I'm still in the bottom of the boat culling and he hooks up again and we net it and continue culling .. did I mention when we pulled up to this spot we only had 20 mins to fish?  well we made few more cast and we had to go to get checked in … if we only had more time we could've ran a few more areas like the one that saved our butts.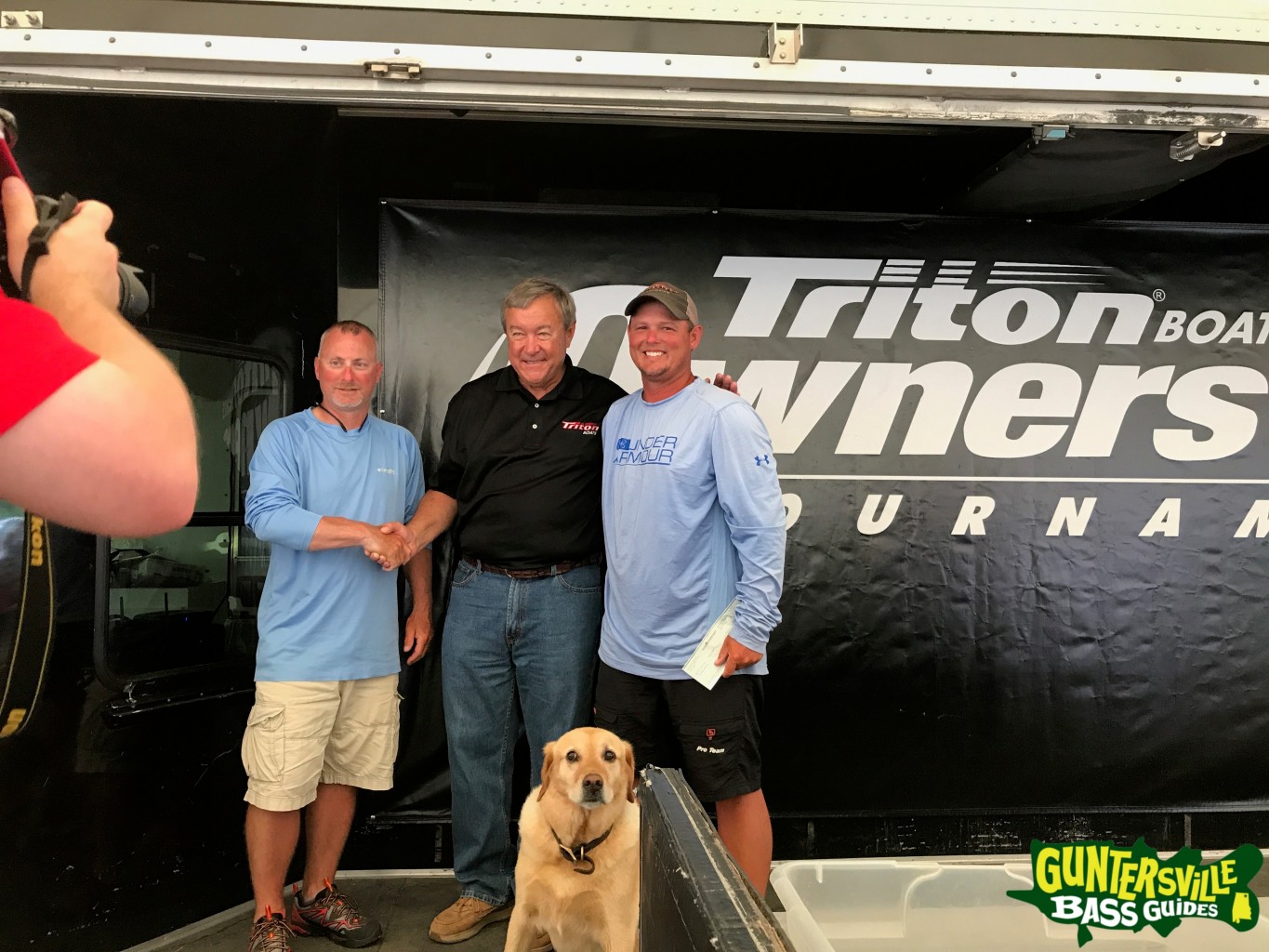 We weighed in 12.20lbs for a 2 day total of 26.85 that got us 28th place out of 400.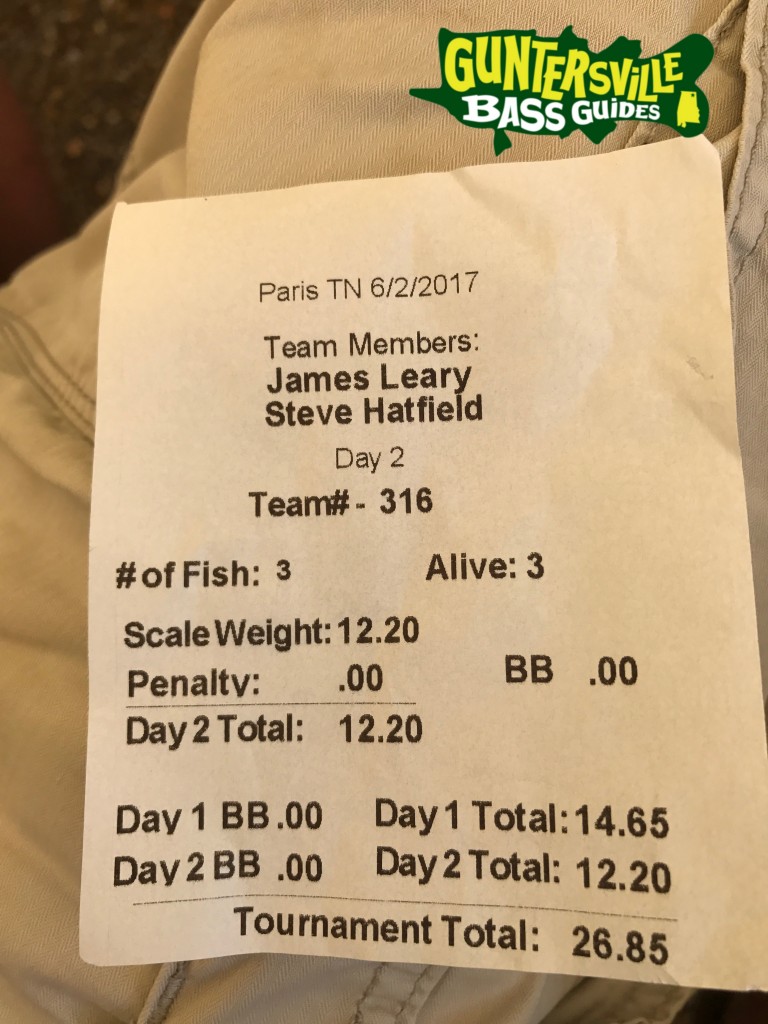 This tournament is by far the best ran tournament I've ever fished in with 400 boats the blast off was very smooth and the weigh in was as well.. You can tell they put a lot of effort into it and it showed. The other impressive thing was Earl Bentz on day two he remembered us and our day one weight and he told us we should get a good check and my response was "you think? " and he was like yep, and I was like no I think we will come up short and he said you wanna bet $100 …. I declined the bet needless to say.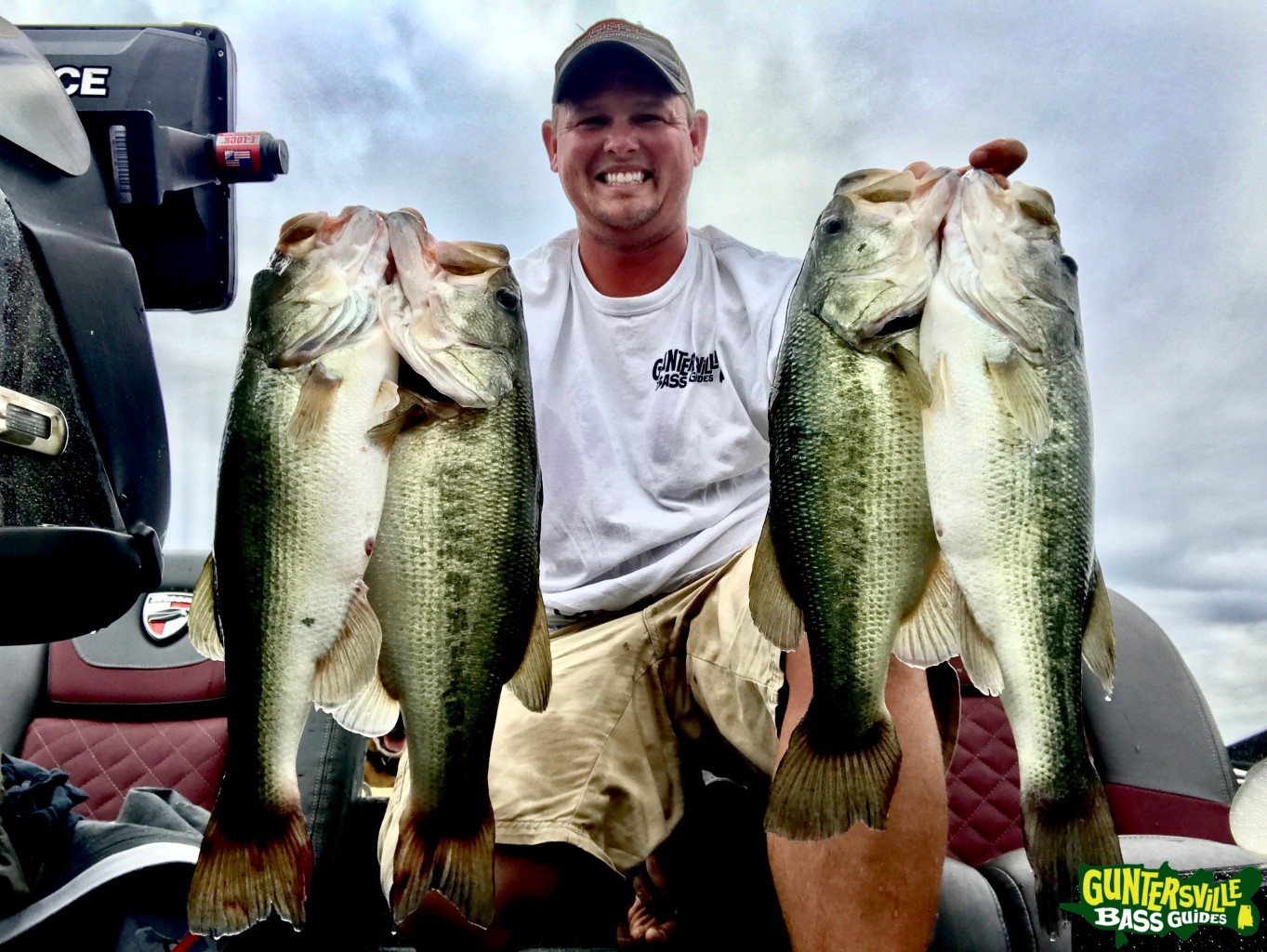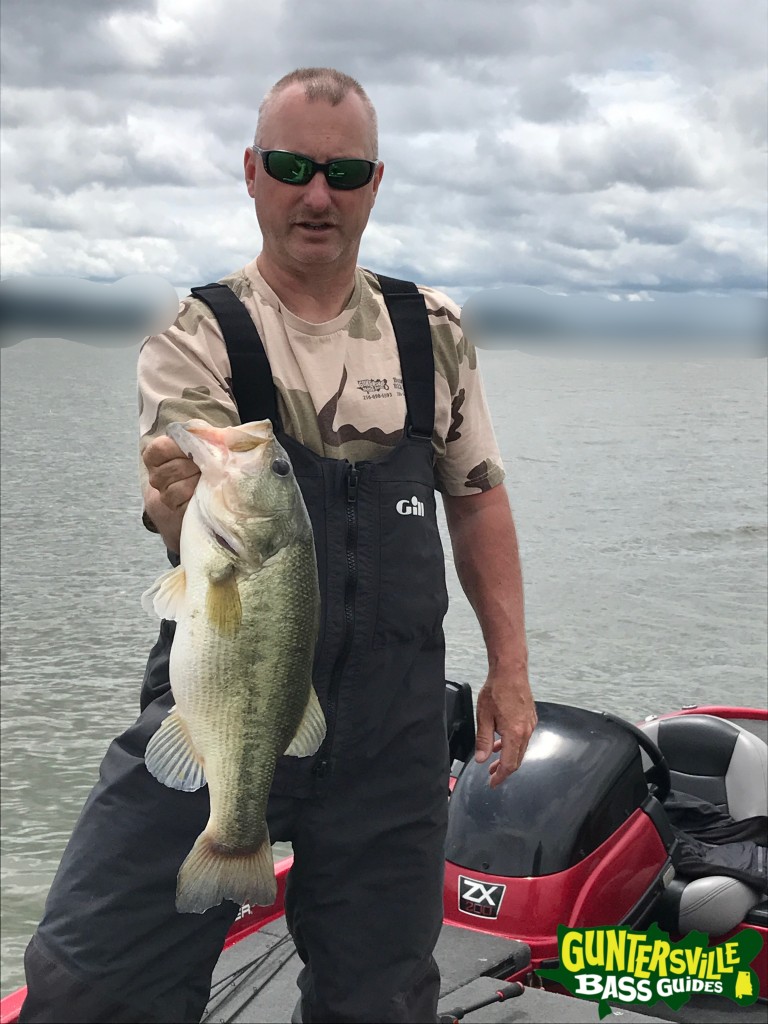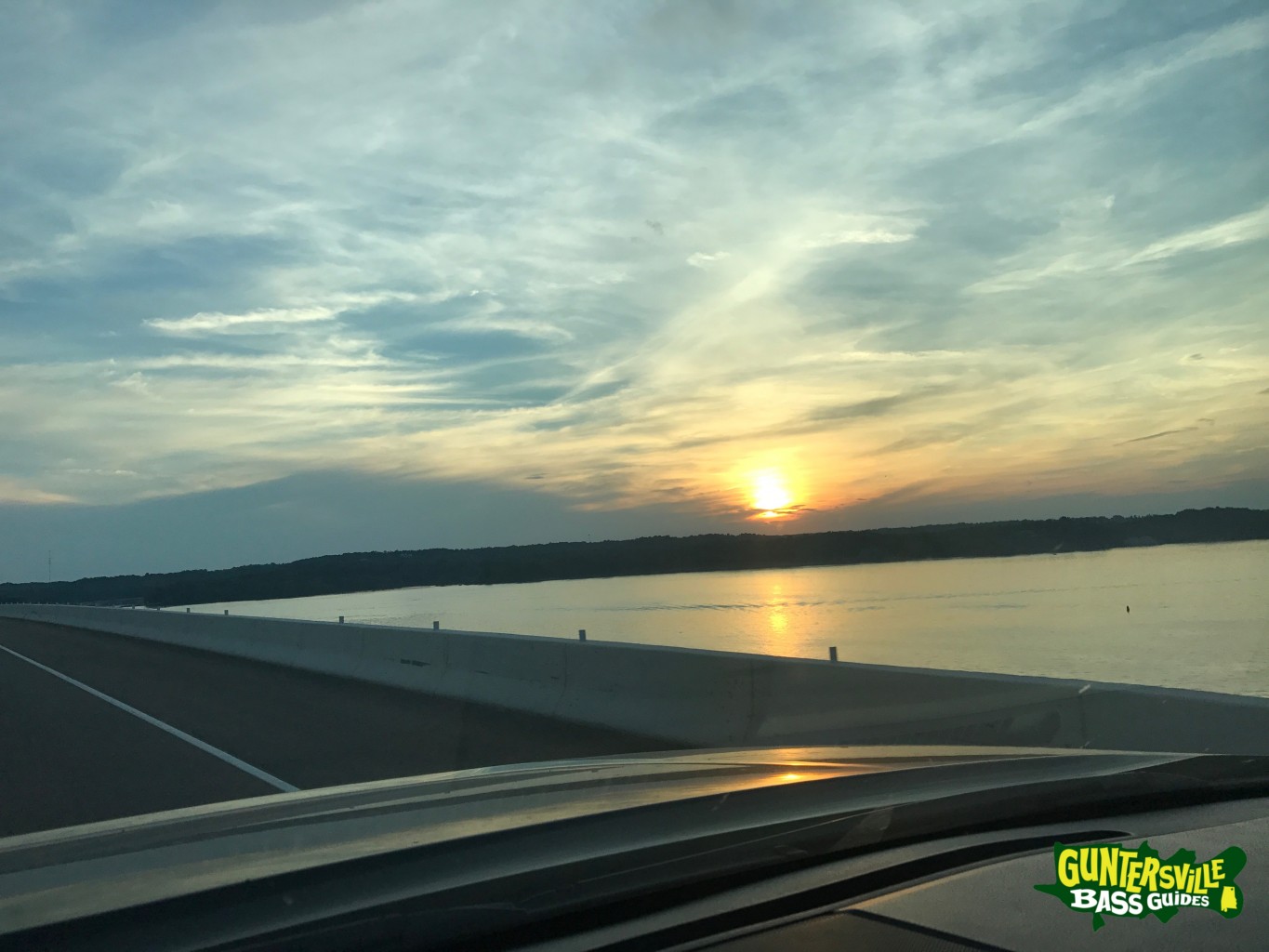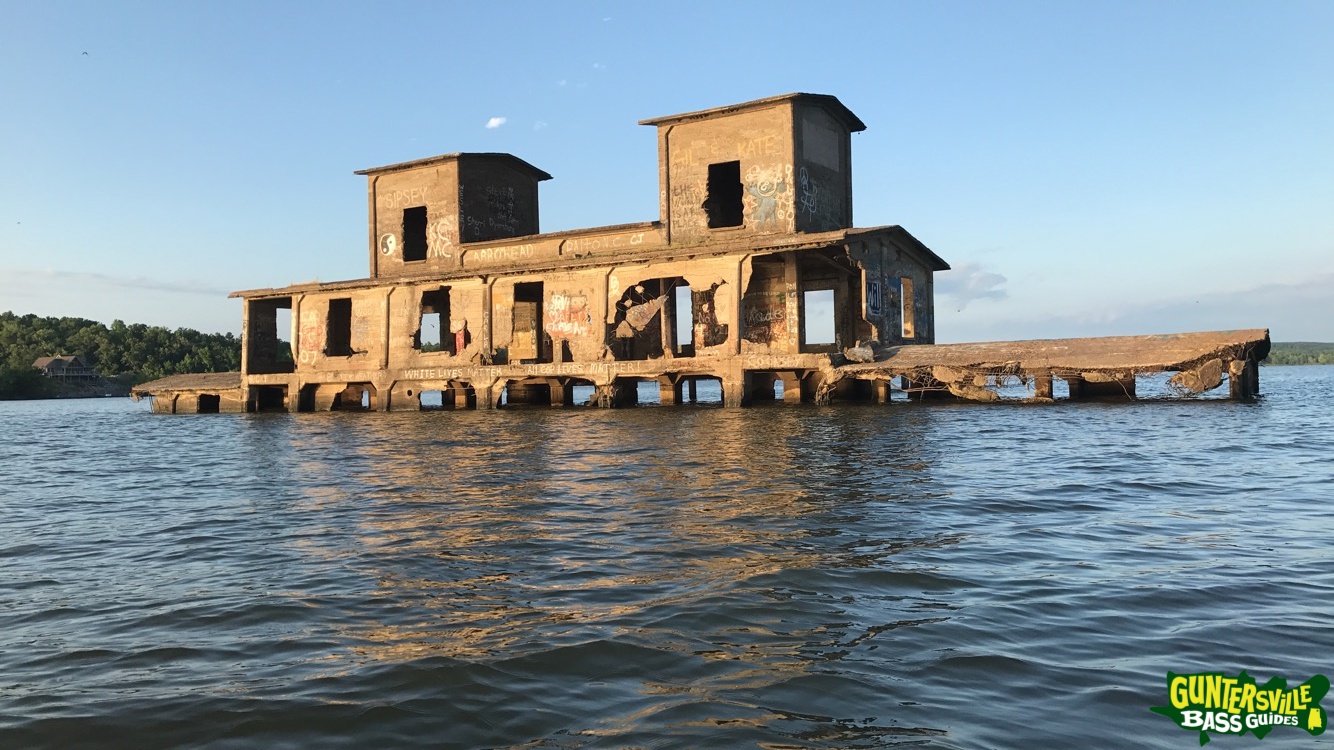 Now to Guntersville the bass had been making their way to the ledges pretty strong and when I got back and headed out I did find some out and they was pretty hard to catch so we had to move in to get our bites , so its like they are moving away from the fishing pressure or just moving up with the moon either way the ledges don't have as many as they did 12 days ago.. The water temp was 79 and clear..
We caught our bass on 4×4 Football jigs with Paca Slims and 4×4 Ledge Hammers with T-Mac's fishing 10 foot range.
Did see some schooling bass but they just didn't stay up long but they are feeding up still and the bite should continue to stay good.
Flippin is not to far away so now is a good time to get your trip booked. 256-698-6593
Dates Open June 11,13,14,18,19,20,26,27,28,29,30 half and full days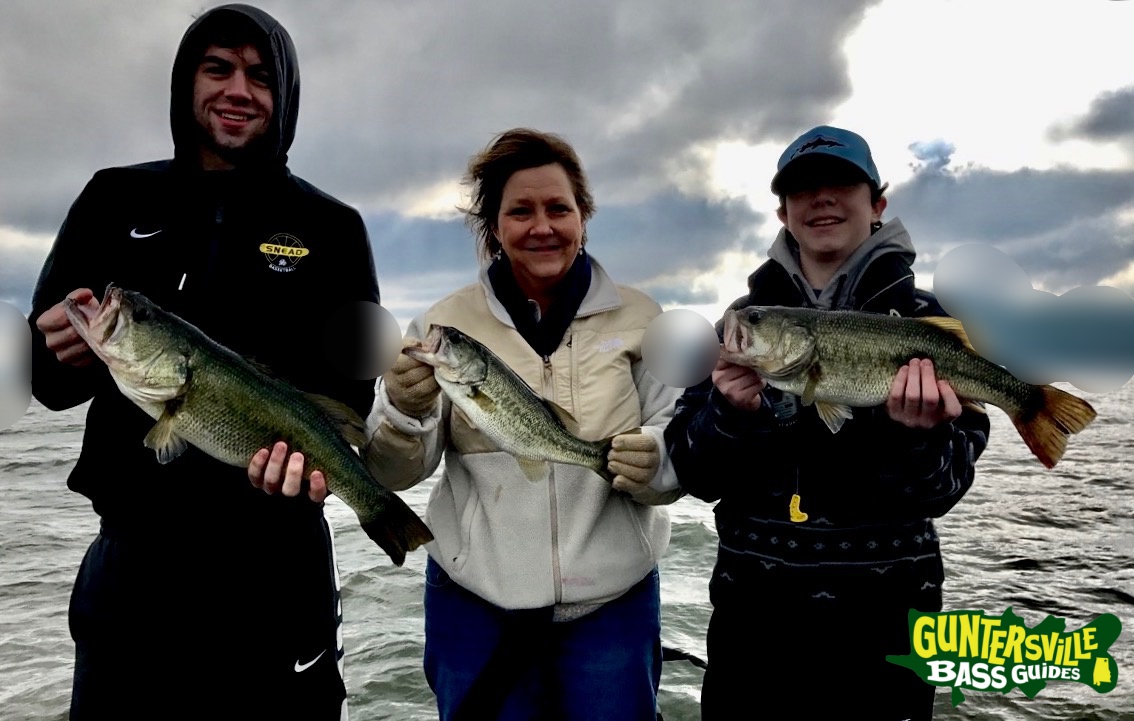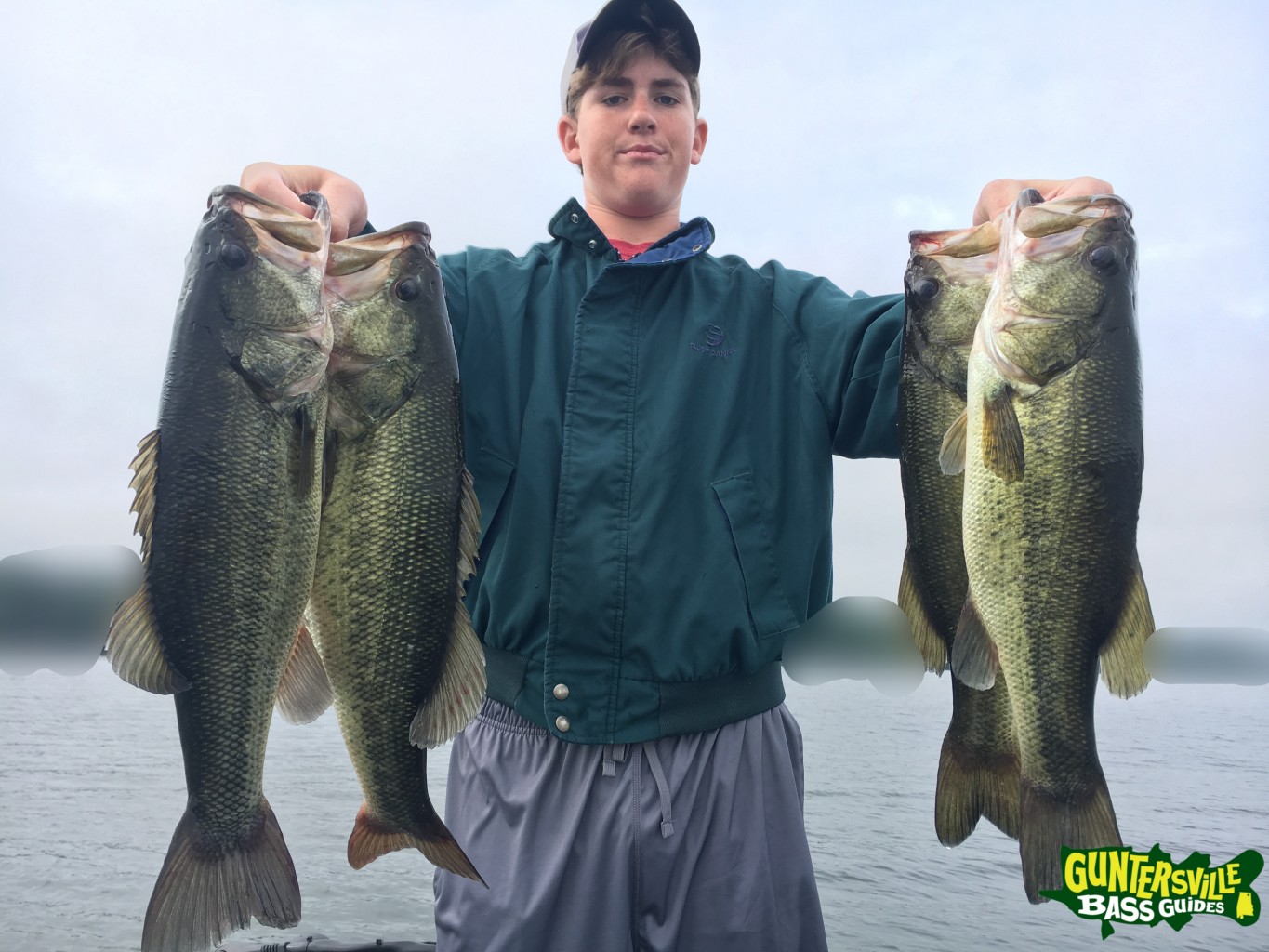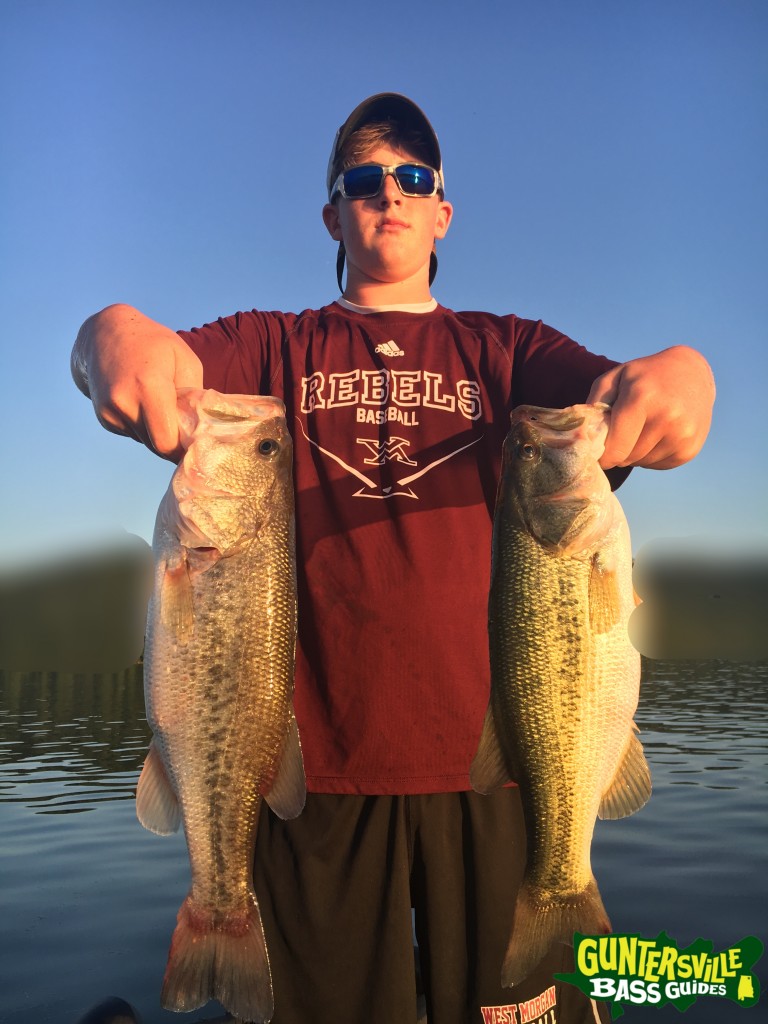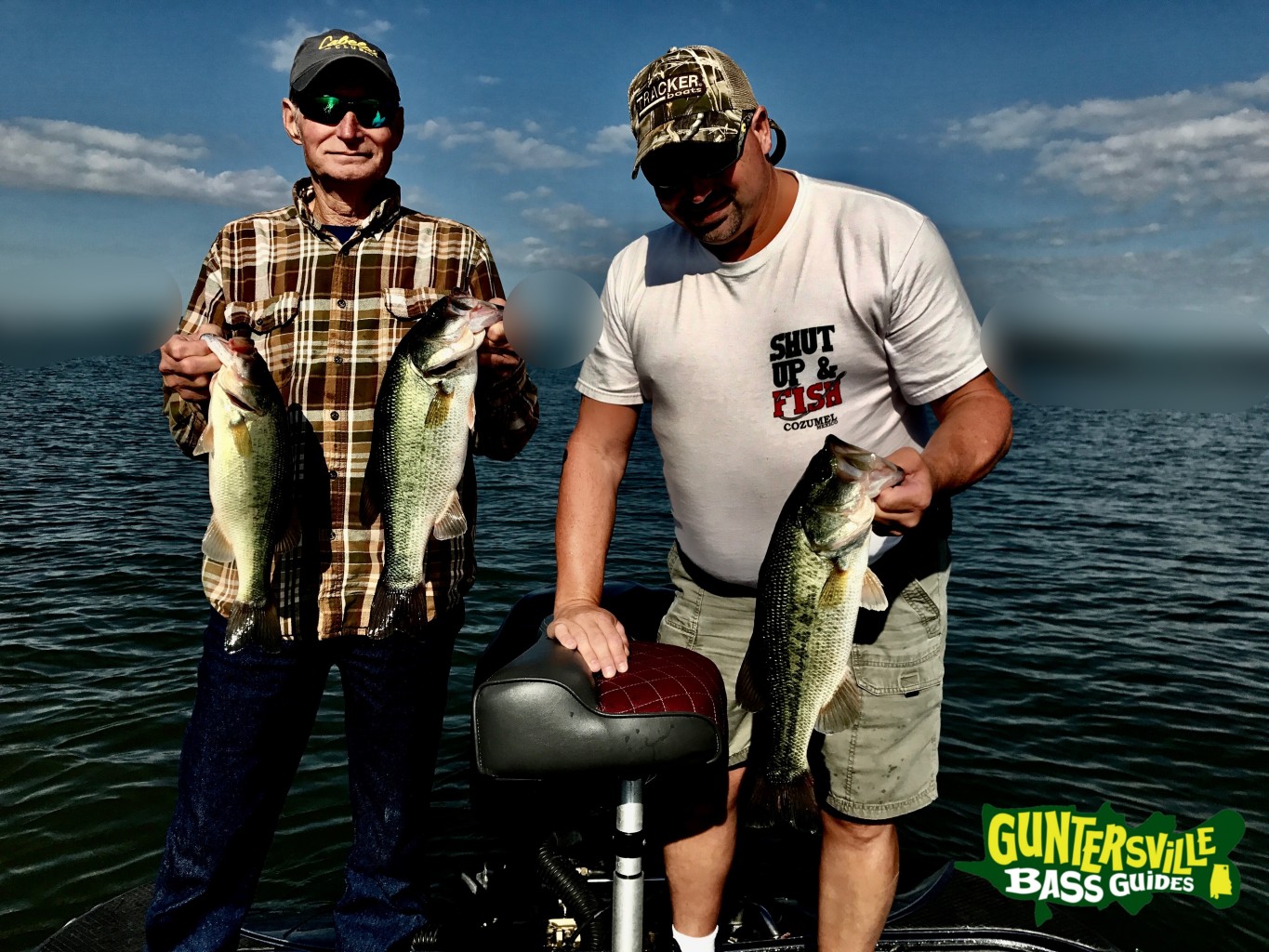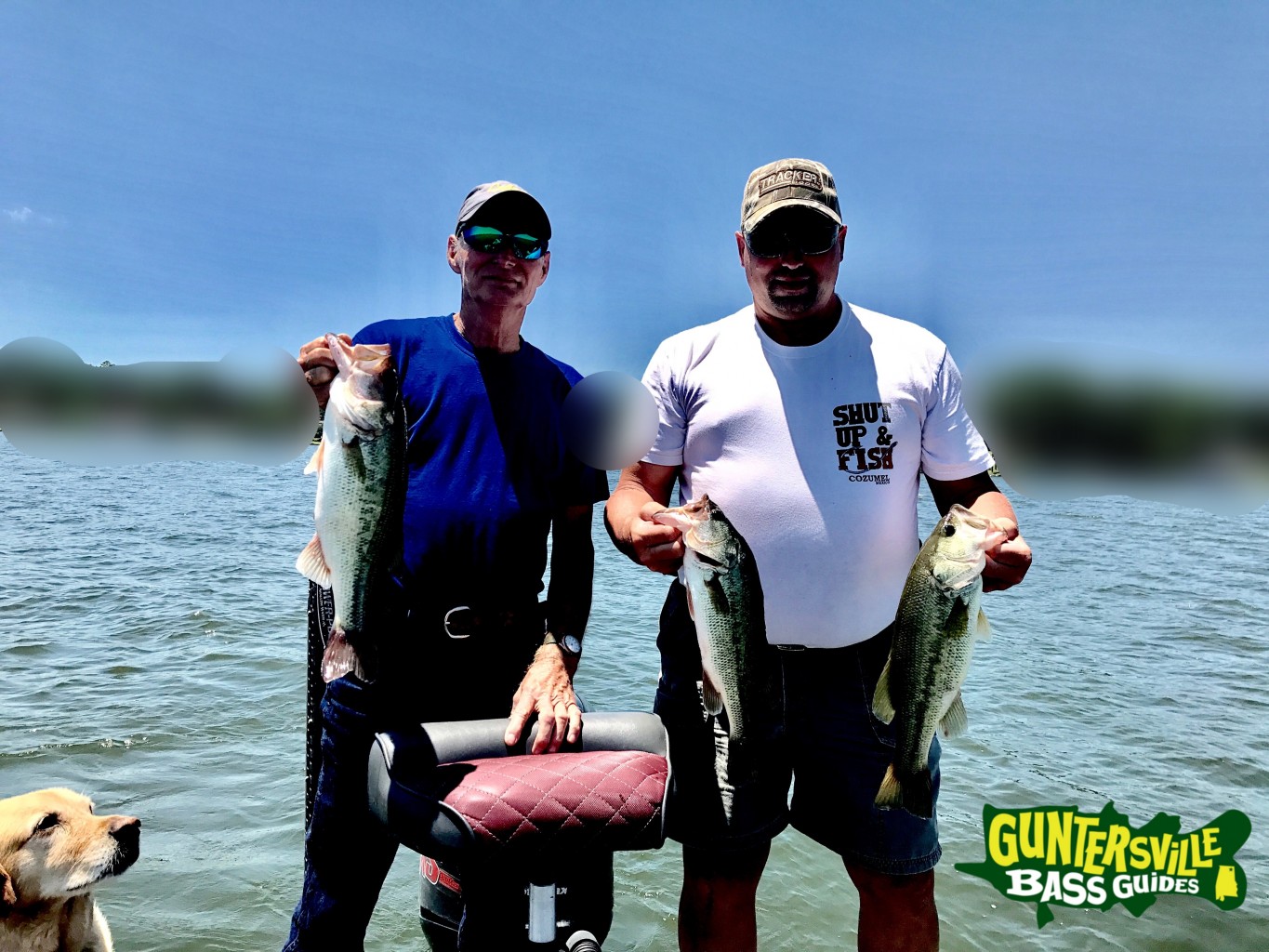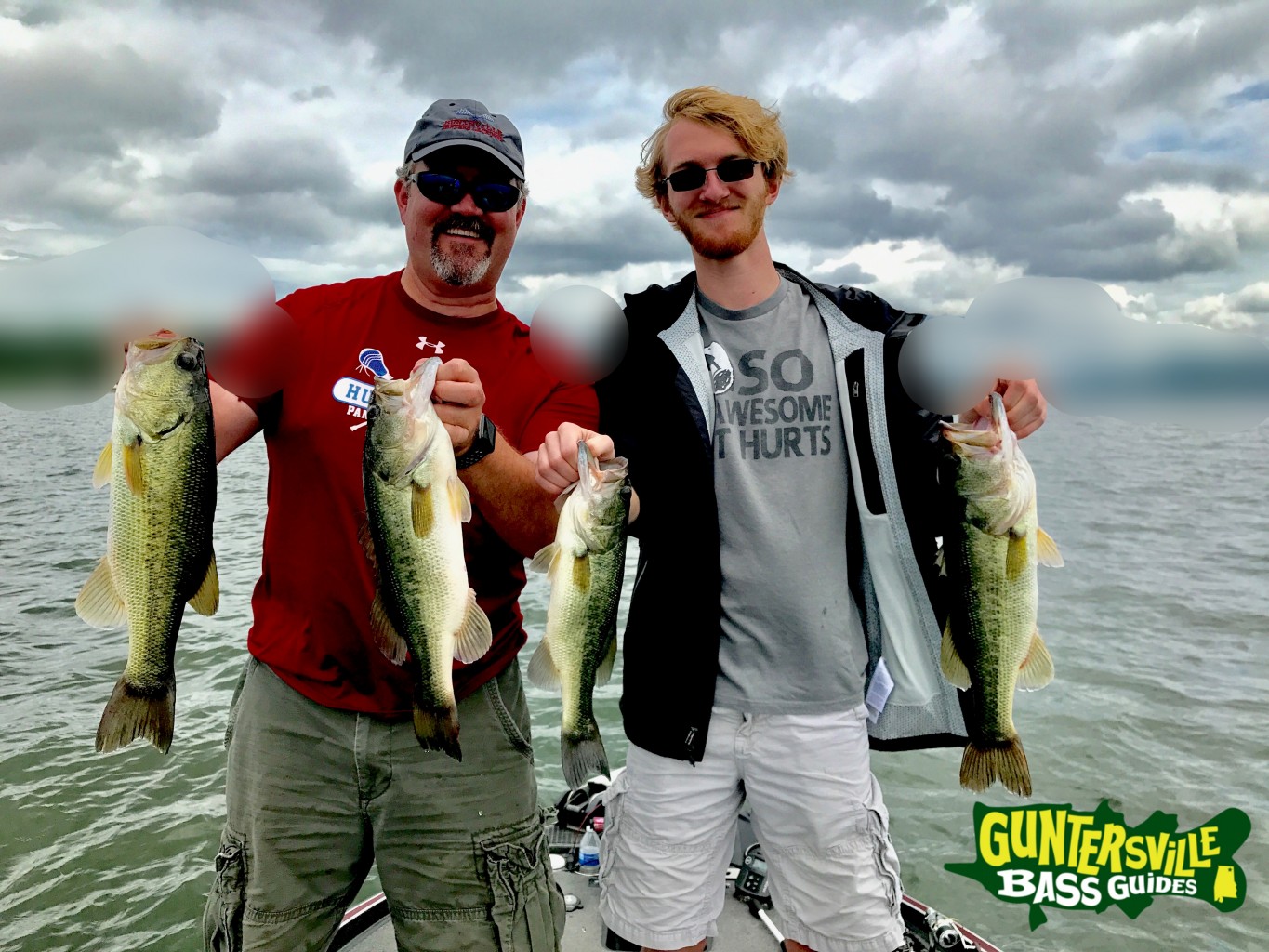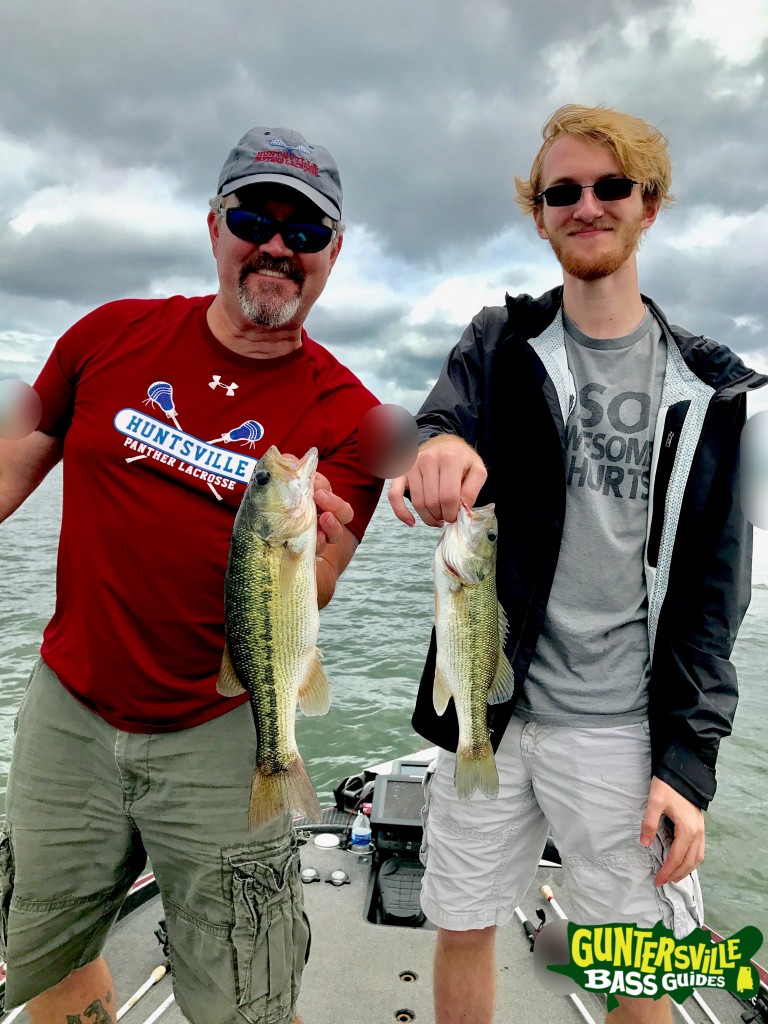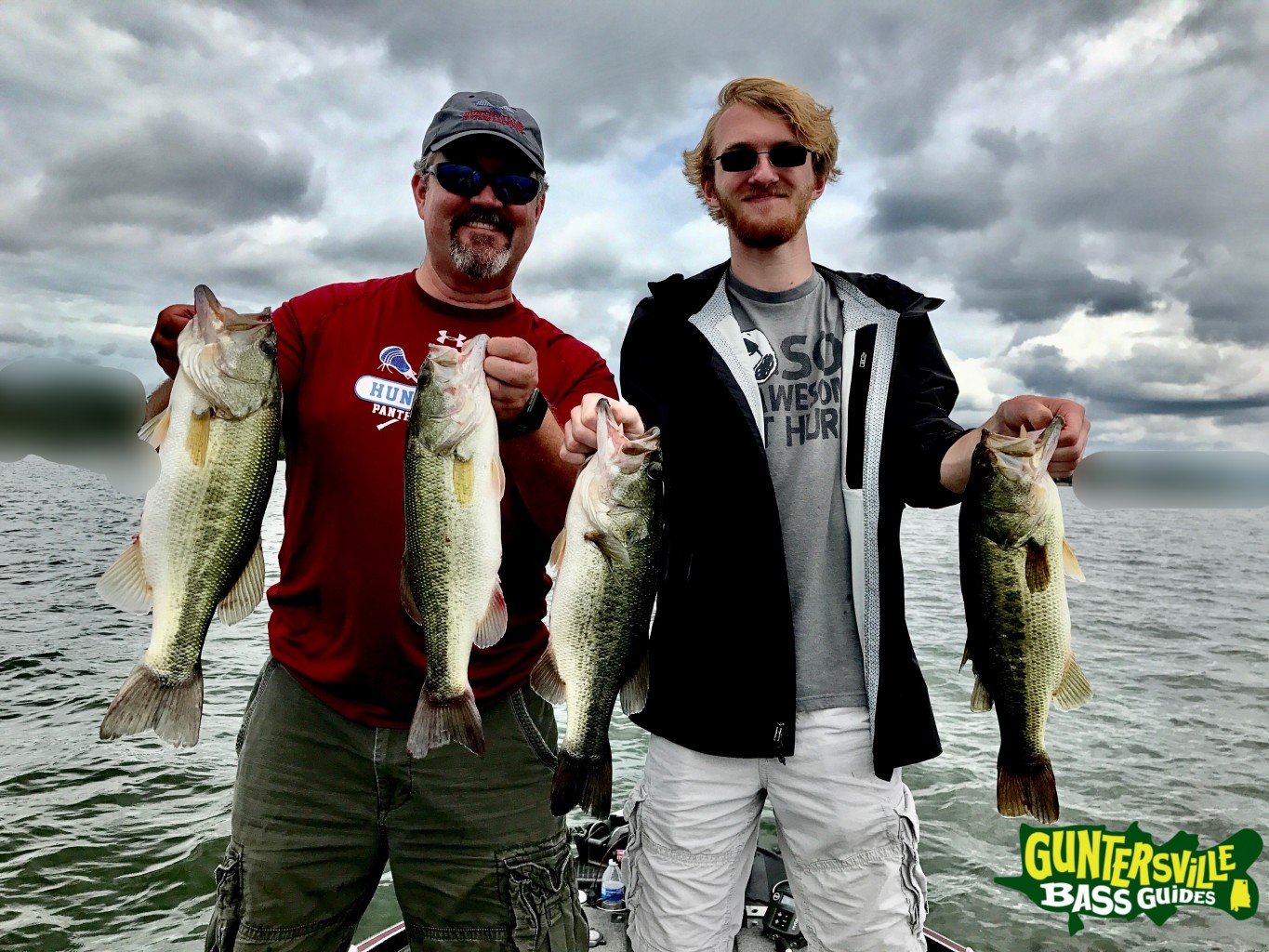 Capt. Jim 
256-698-6593
www.guntersvillebassguides.com