Lake Guntersville is almost back to normal. Time will tell if this awesome fishing is because of the high current or its just nature related like the shad kill and the grass getting knocked back to where we can fish for these bass…
This past week has been just awesome. Catching big bass and lots of them. Its been FUN!!!
Water temps are now climbing back up Seen 58 today
And the water color is clear.
And the wonderful Floating grass is starting to make things difficult.
We've had to change up some from day to day to keep the bites coming through out the day. A few days we didn't move the boat in 2 hours and caught over 30 bass and the other days we could pull up and catch 5 or 6 and go on to the next spot and repeat. Moving baits have been best and some slow worked on the bottom have came in handy more then a few times.
Eric and I fished Goosepond WildCat and took 3rd all I did was run the net and hold the boat on the spots and he did the catching….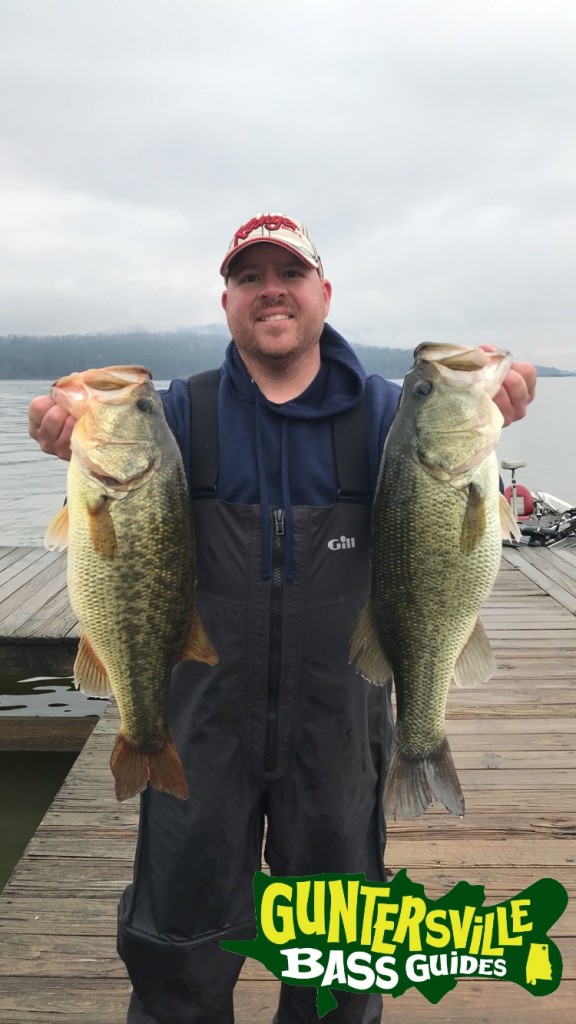 Davey visited from Virgina and we got out a few days.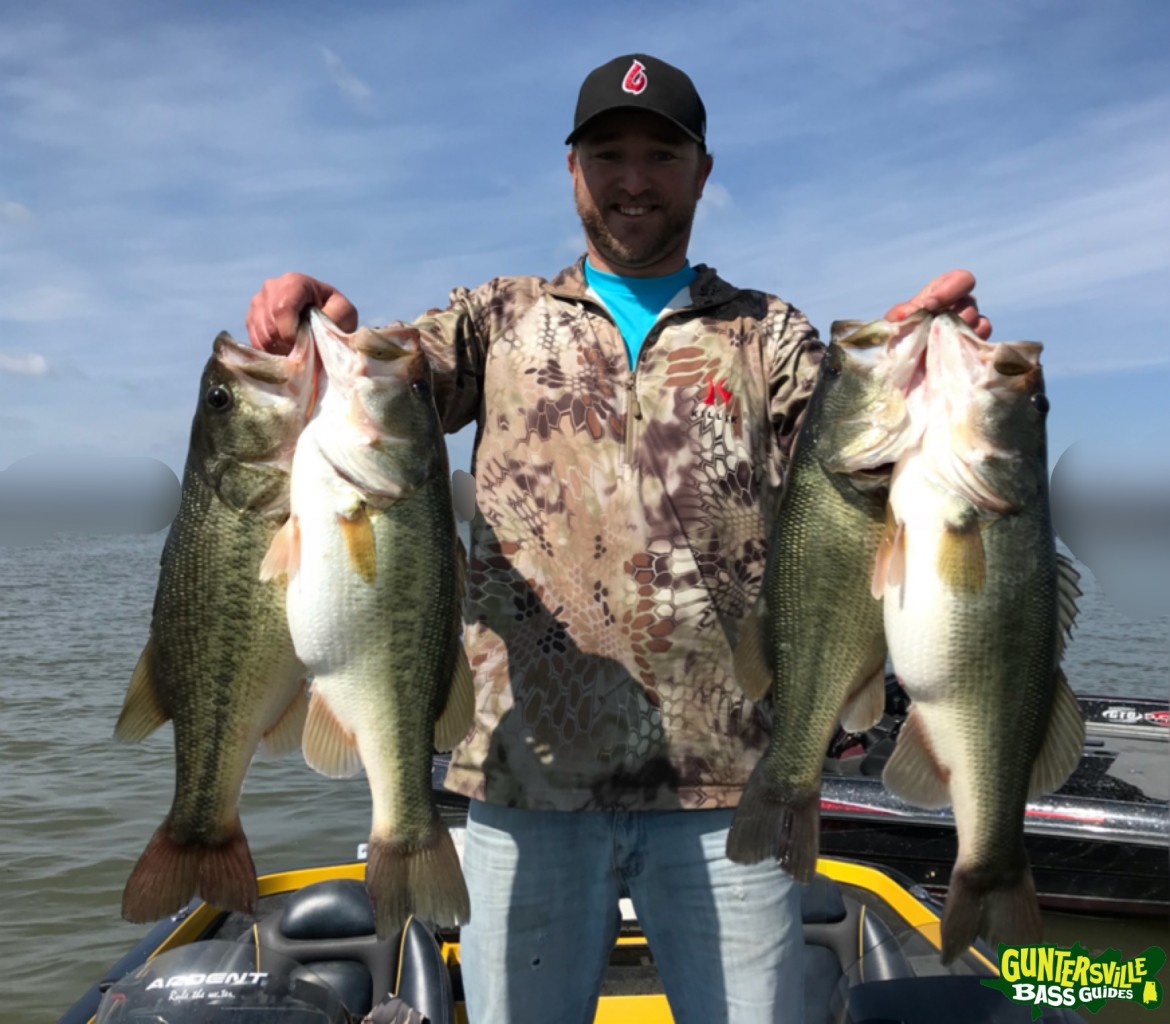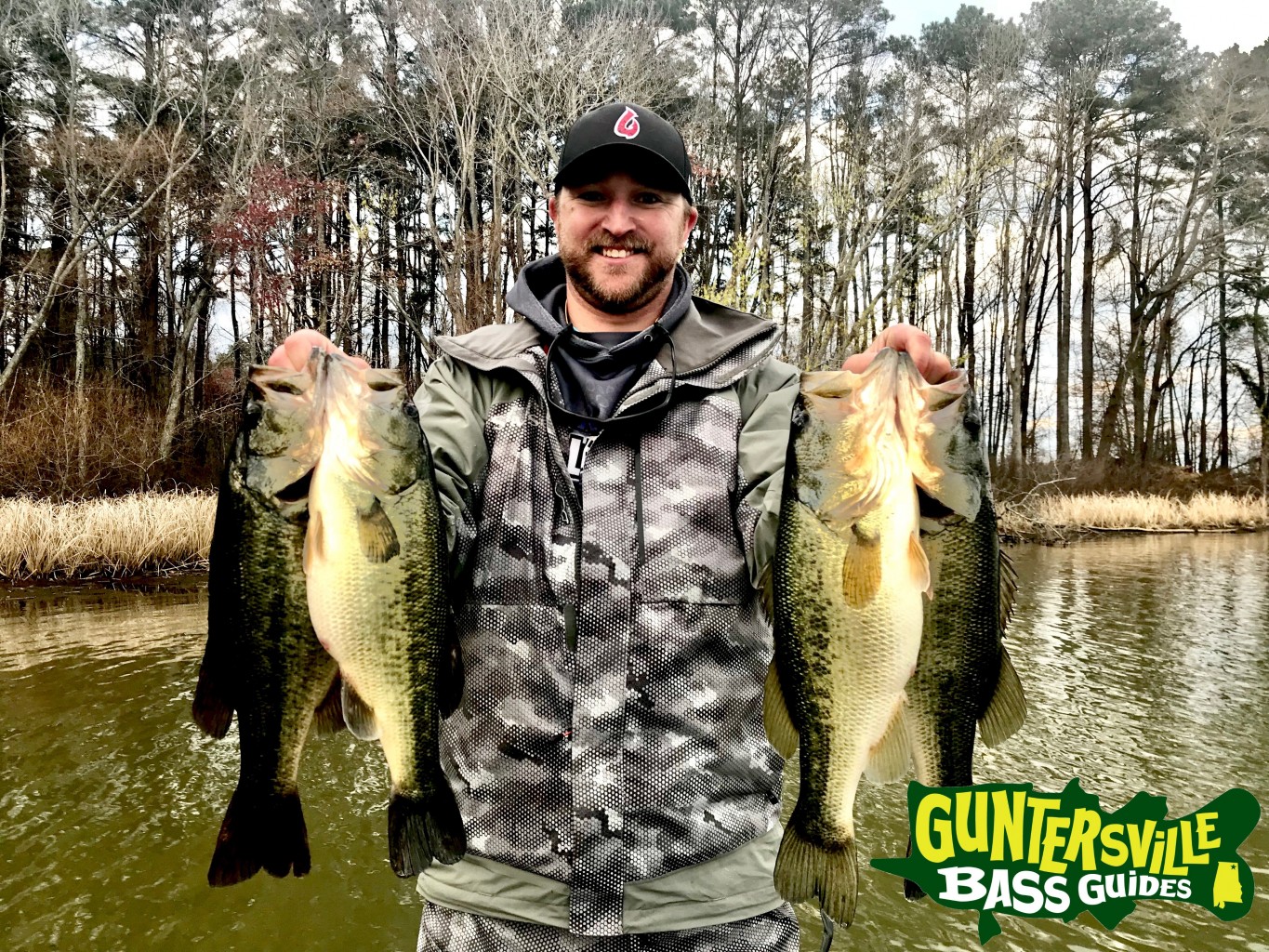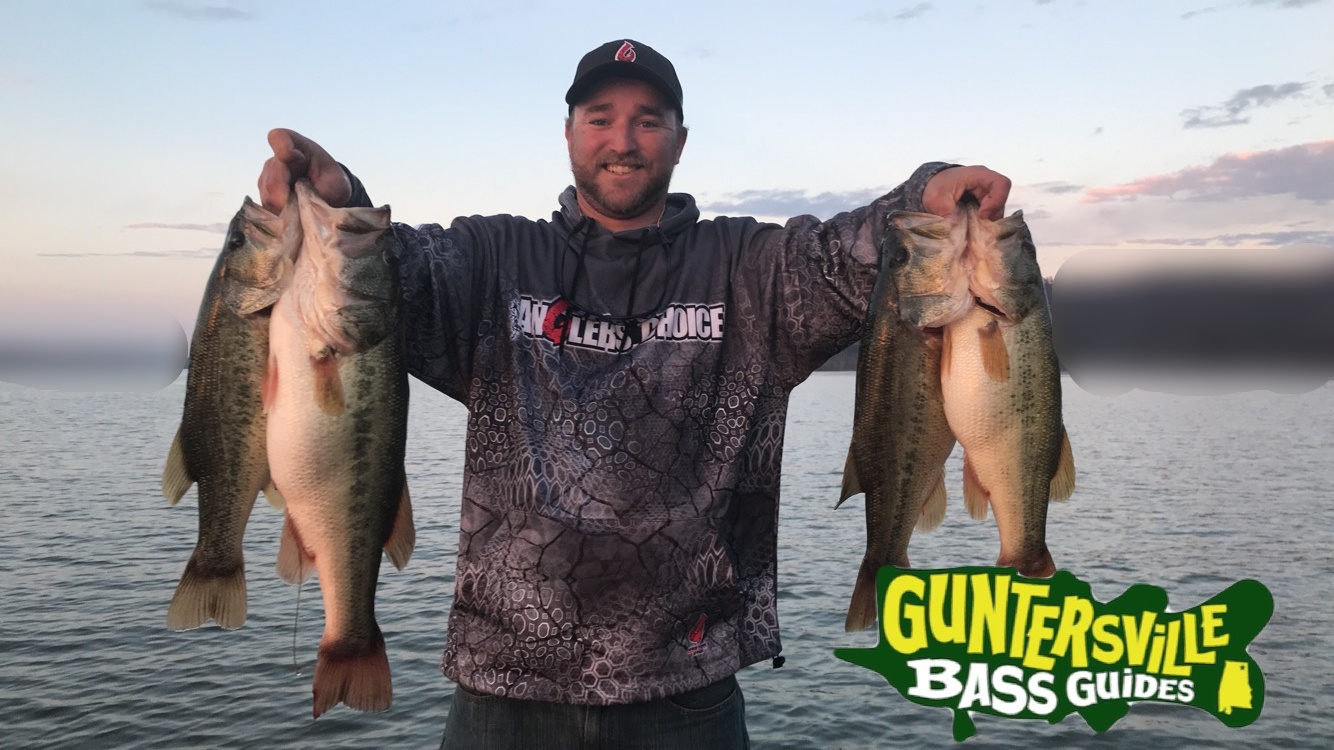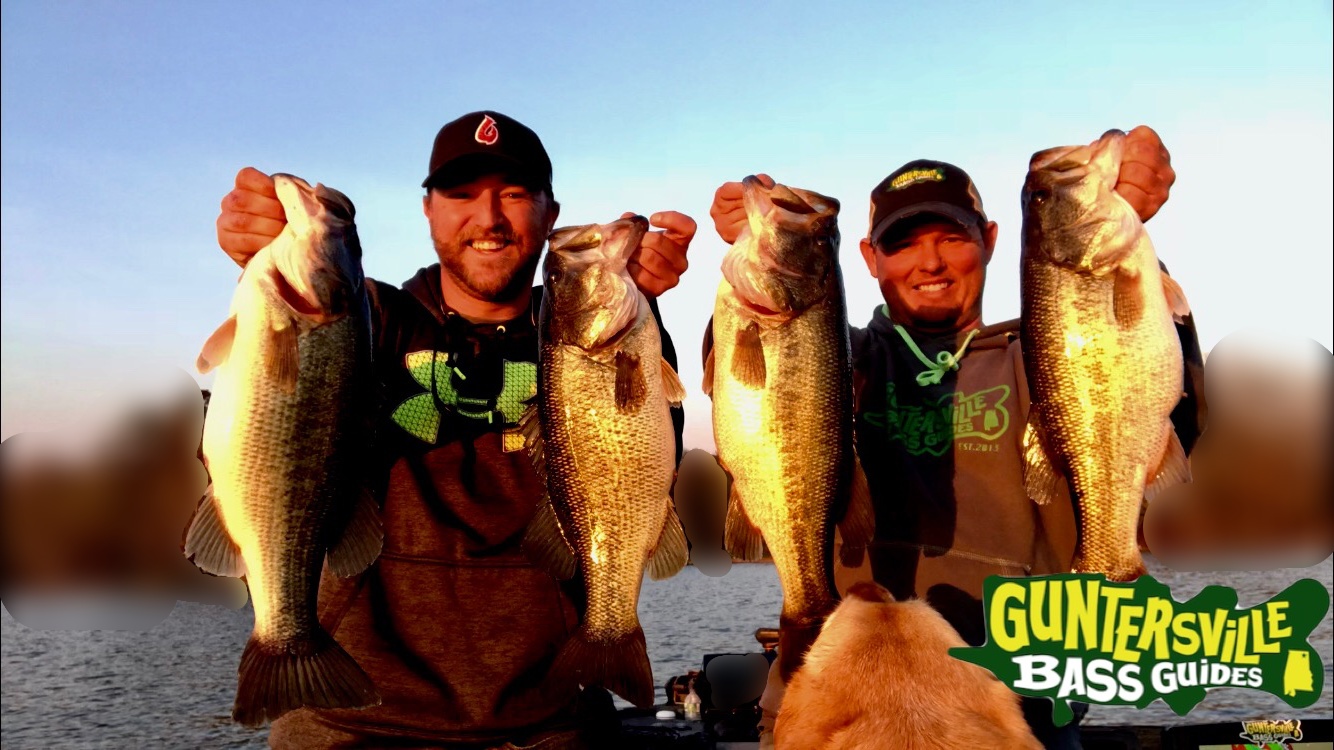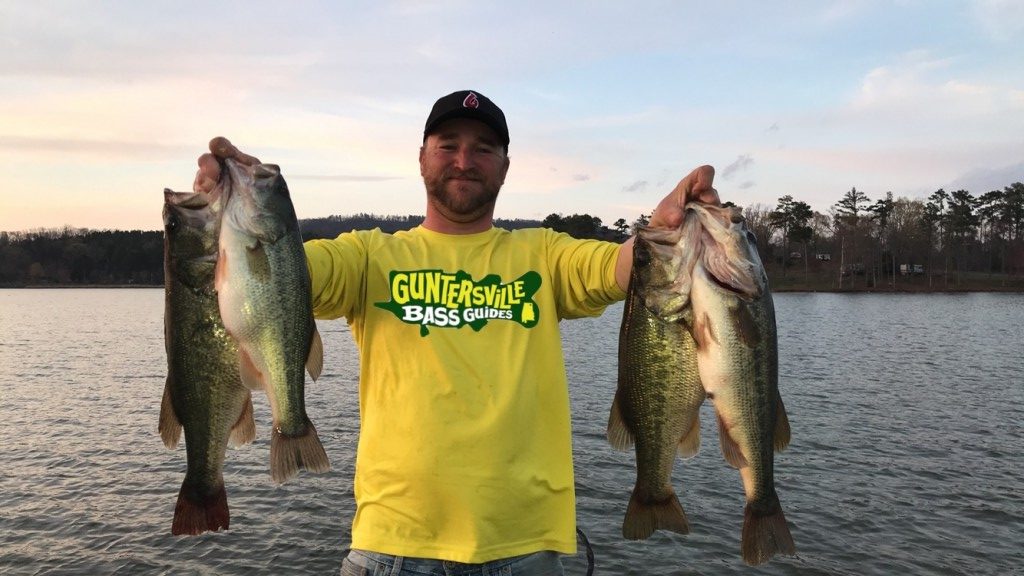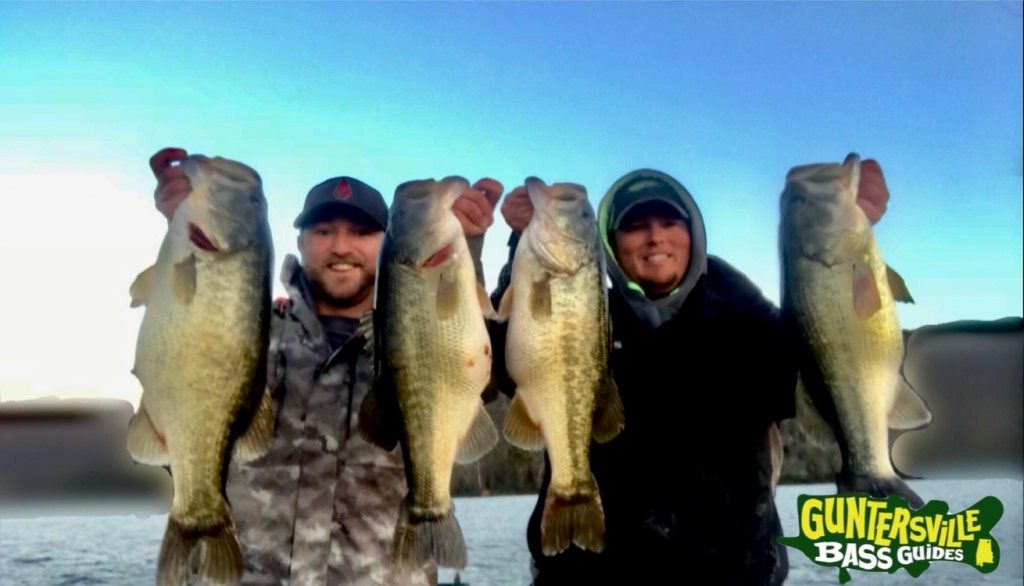 Daniel and his Son Joined us for 2 days of catching. On their 2nd day Daniel's son caught his personal best, another PB for Capt. Shane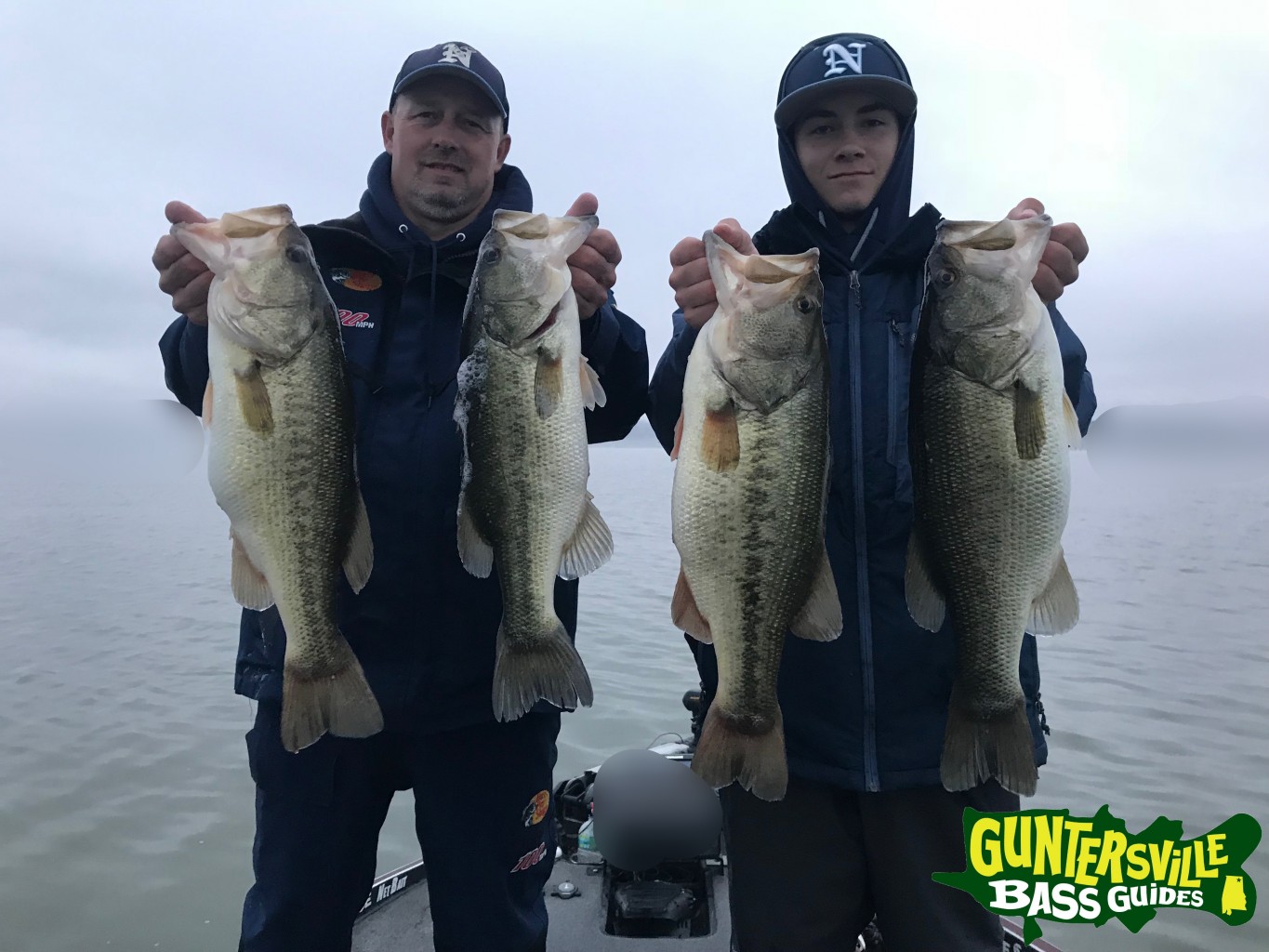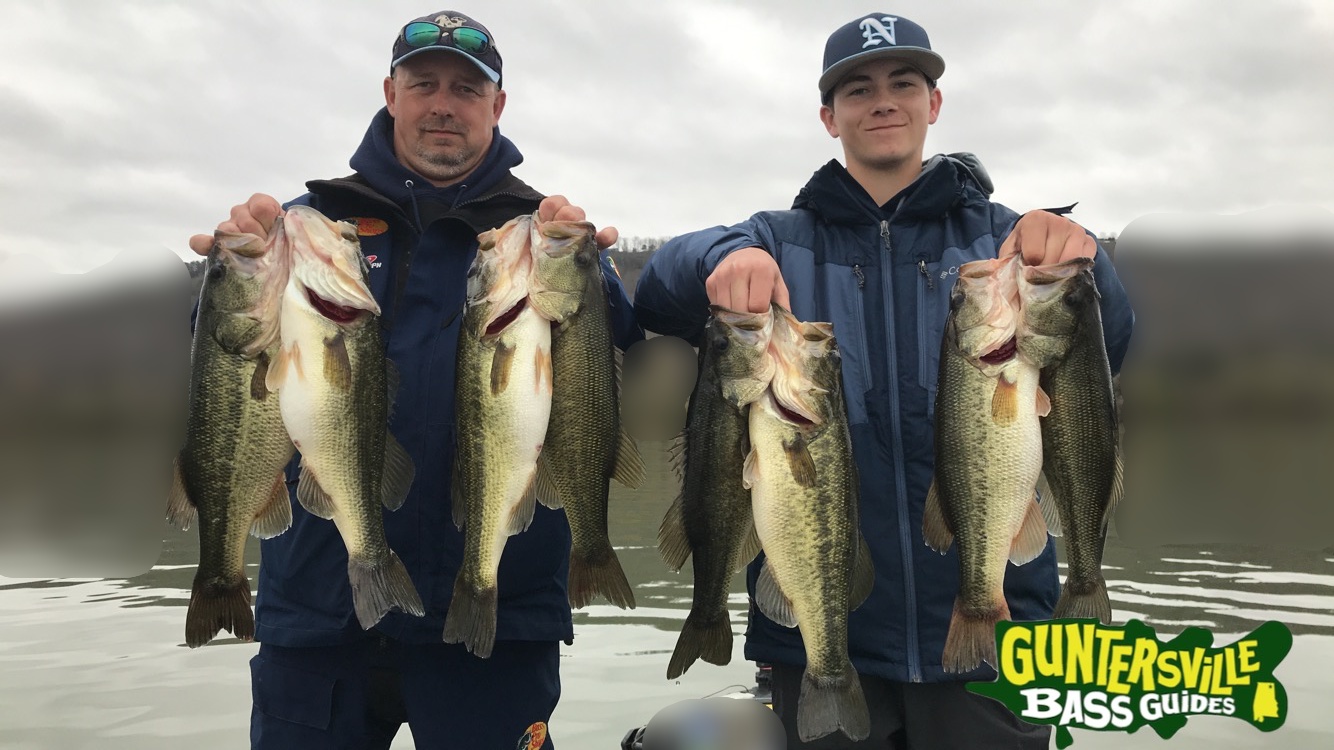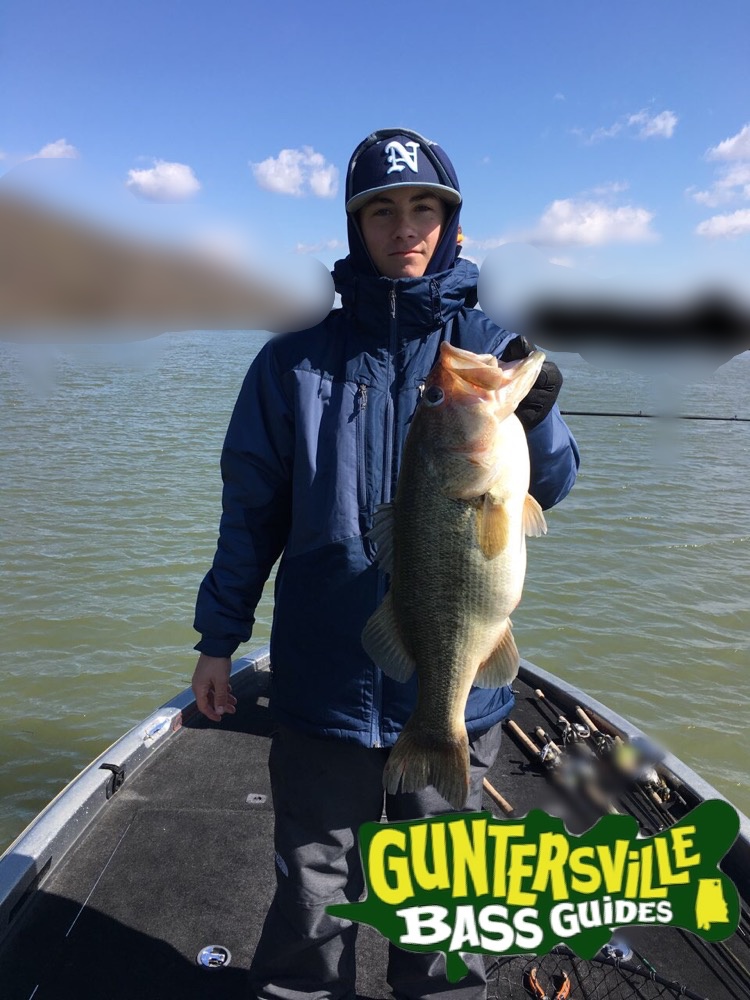 The Woods caught some on one of the coldest mornings in a awhile.
This little bass is showing why we have big ones here.. Eating Big Meals.. He just popped up to the surface in front of us so we recovered him and discovered this bream lodged in his mouth, after removal they both swam away..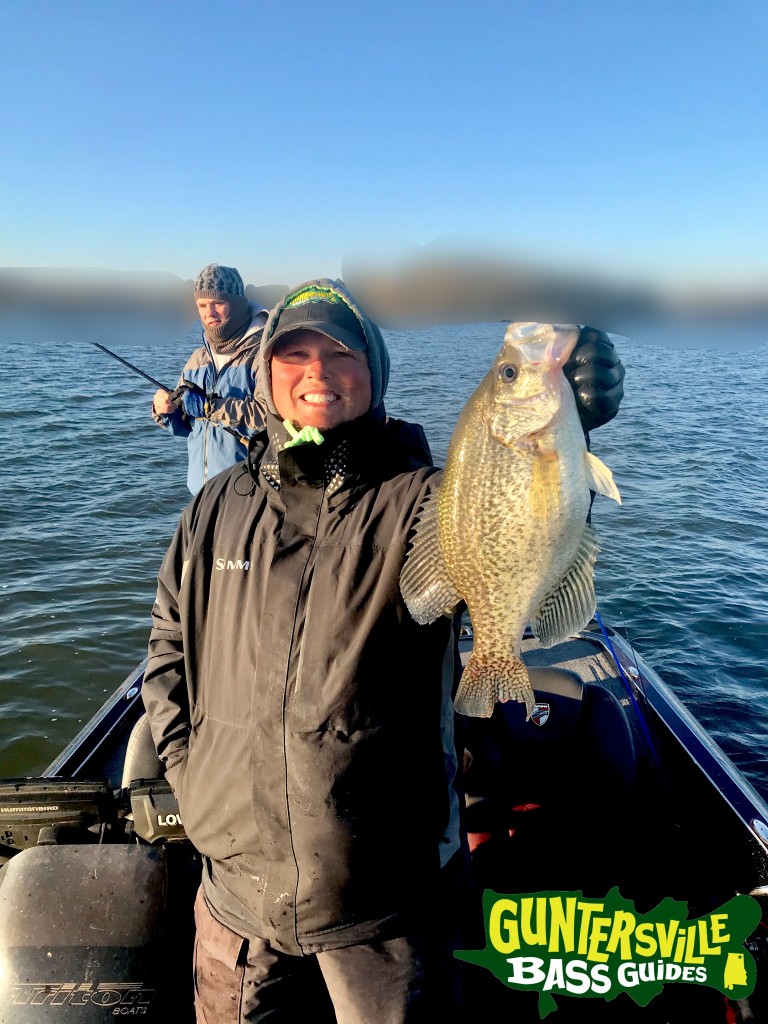 This is my 3rd 3lb Crappie on Guntersville.
Had a awesome day with the Hogans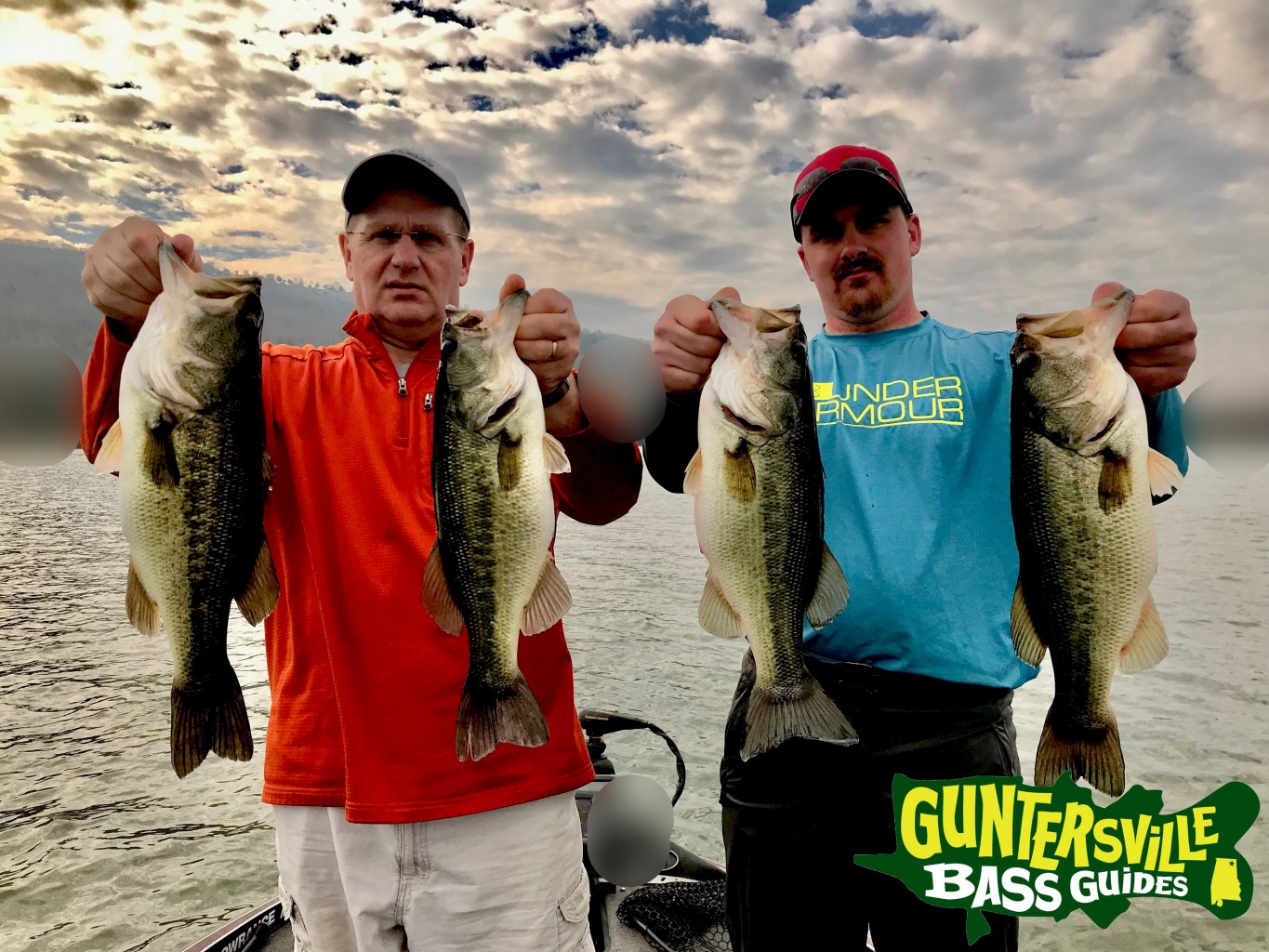 Dale From Texas (AKA BIG TEXAS) had a trip of a lifetime, We had done something that I hadn't done in a few years… and that was catch a mid 30 lb sack.. we did it pretty fast then we had a 25 lb sack and not sure how many 17 lb sacks we caught in that 4 hours but it happen.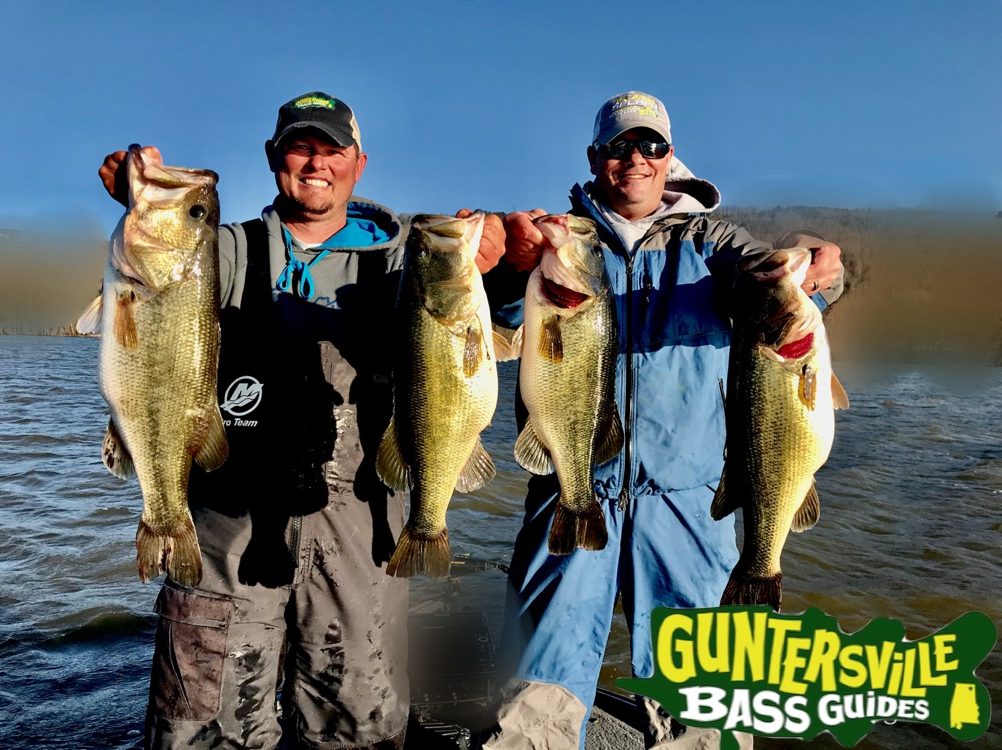 Power Poles made these trips happen.. if you remember we had a lot of wind this past week and if I didn't have them we wouldn't of been able to sit there and catch them like we did… Thank You Power Pole.
Congrats to Jordan Lee on Winning his 2nd Classic .. Back 2 Back
Madness Of March is living up to its reputation .
April……. I can't even imagine what could happen. Still a few days open in April
 TO BOOK or call 256-698-6593
Capt. Jim
256-698-6593