October is coming to an end and the big girls are still a little funky..But Guntersville has a bright future we have had a week of incredible numbers. And on the last trip we noticed some are growing up. It will be a matter of days and this place will be WIDE OPEN Prolly just in time for the Costa Championship. Im sure the bridges will be where its won.. Its Guntersville and they can throw the A-Rig.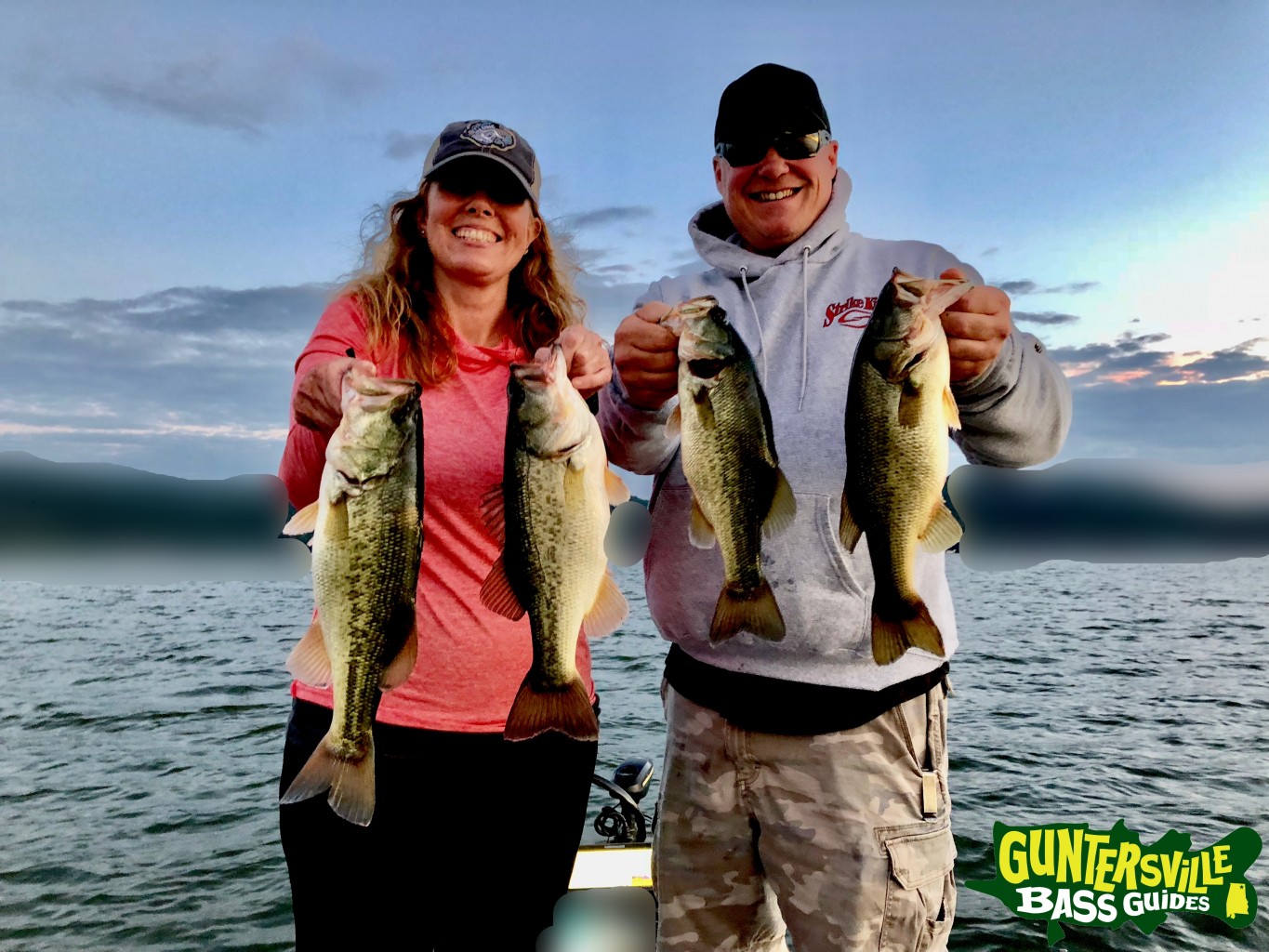 So ,…. we've been pretty busy catching fish like stated above just not the BIG ones "yet".. avg 30 with as many as 79 in a day, a few time we wouldn't move the boat for at least and hour…its not something I normally be proud of but sometimes you just gotta roll with the punches.. heck it makes a fun day ( trying not to get a hook in ya) them little fellas are full of energy..
Water Temp is 69 as of Saturday
Murky water in most areas due to the wind.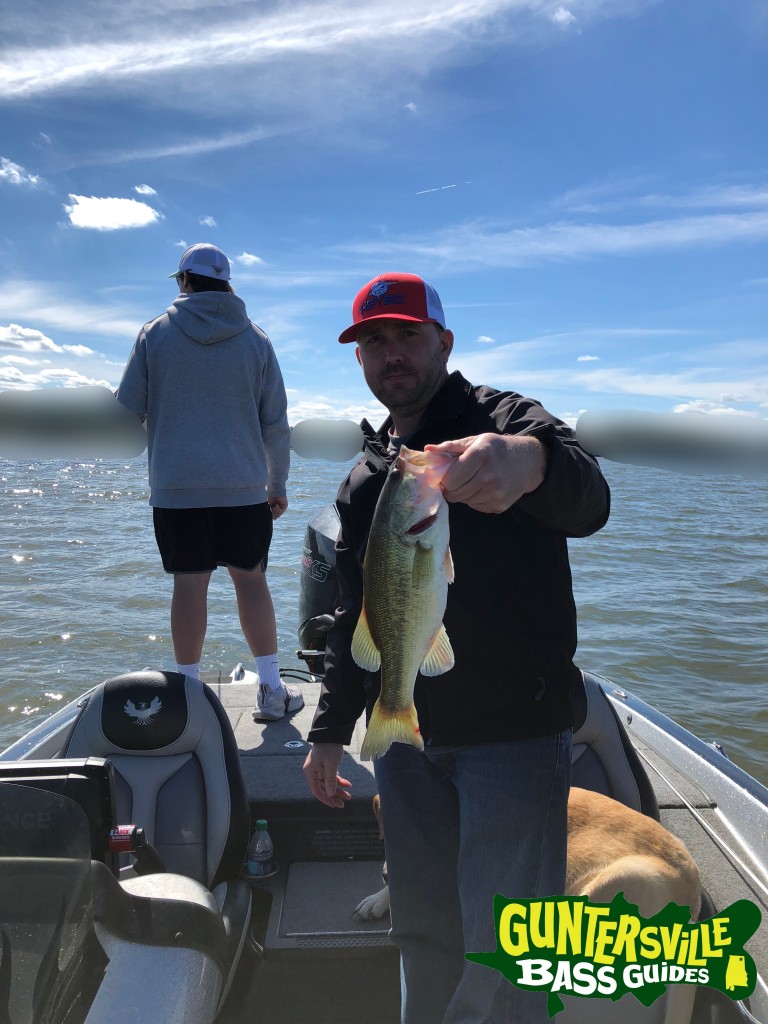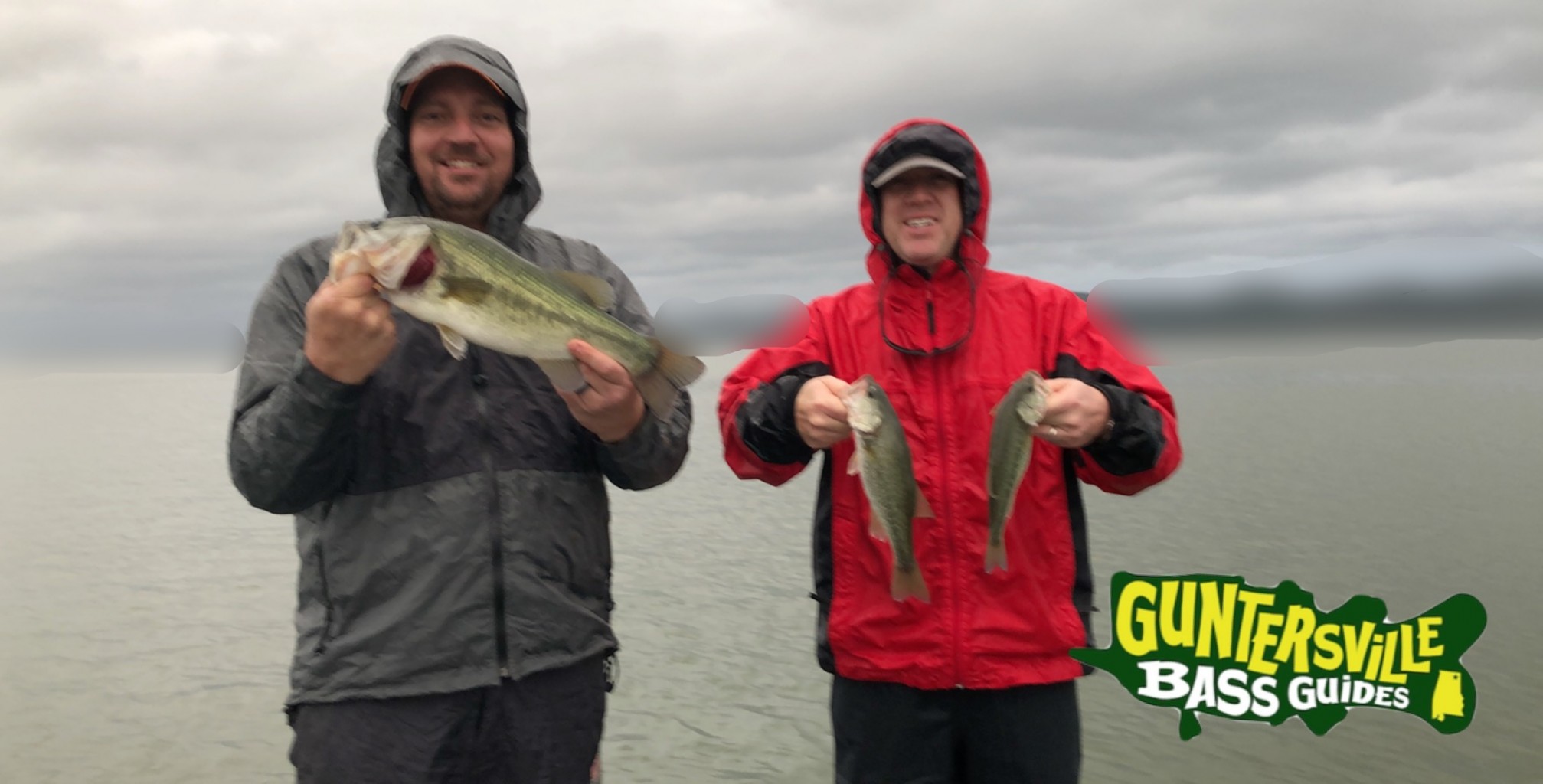 Will the SPRO be any good? With the lack of mats out there this year its gonna be tough for the Froggers.. From what I can tell it'll take a little bit of luck to win it this year..
Have some news for next year.. so keep your eyes open for it ..
Winter Time Smallies On Wheeler
Capt. Jim will be doing select dates for smallmouth trips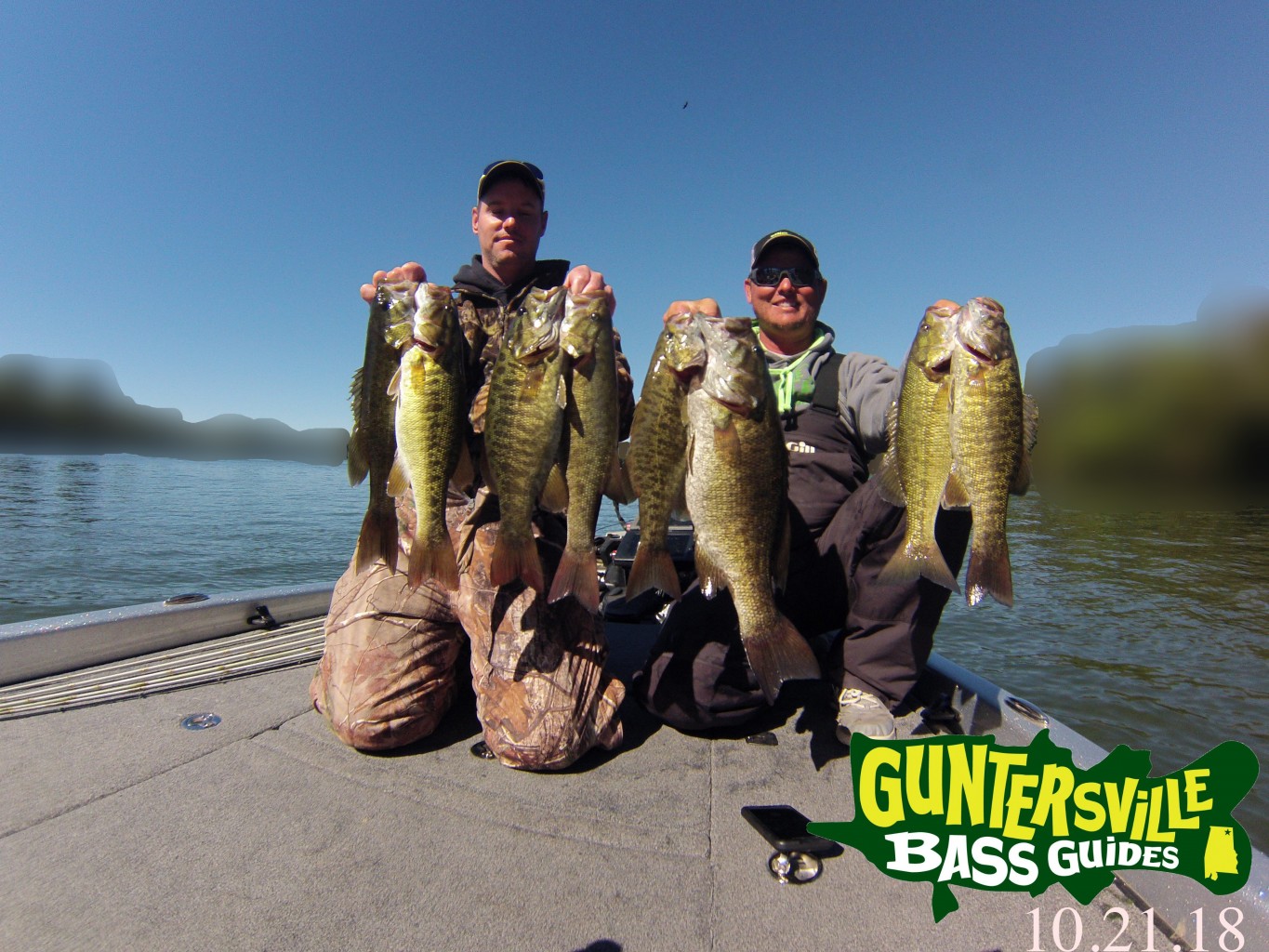 Capt. Jim And Josh Bertus tested the Wheeler Waters with a pretty good day..
So I want to brag on Capt. Shane.
He's been doing some awesome work the past two weeks ( always does) Big Bass
He Guided Roger Ridenhour for the Big Bass Tournament and he took 2nd in one of the hours
Then He Guided Eric to a fish of a lifetime..  The Lake he lives by just don't have much to brag about.. Capt. Shane has worked his tail off to put our clients on good bass..  He has more patience then I do… Hats off..
We Do Have The 24th 25th & 26th Open
Capt. Jim
www.guntersvillebassguides.com
256-698-6593