We went from 50 Degrees to 90 Degrees in 2.5 Days.. Lake temp is hitting 80 at the end of the day and starting out at 75 degrees. No current or wind and that would normally make fishing hard… One would think that. Its been a messed up spring here on Lake Guntersville but the fishing stayed strong really strong and still is..
Eric and Myself fished the Sylvania fund raiser tournament Saturday out of Goosepond and took 2nd place with 19.62 lbs we just are not getting the big bite , we are managing quality just like during my trips, customers are getting the big bites.
The bass should be done spawning but don't hold me to it, lot of other species are moving up to do their thing .
Top water bite should happen any day now and so should the massive push to the deeps, or will they stay in the grass with the shad?? either way its going to be fun….
Want to learn your electronics? Is your transducer in the right place ? What are you seeing on your Structure Scan? Book your sonar training trip CLICK HERE 
Do you like the heat?
Not many do so we offer 4 hour morning and afternoon trips to beat the heat.
If the heat doesn't bother you then your gonna want to be out there mid day with us.. the hotter it gets the bigger they get
Check out last weeks pics.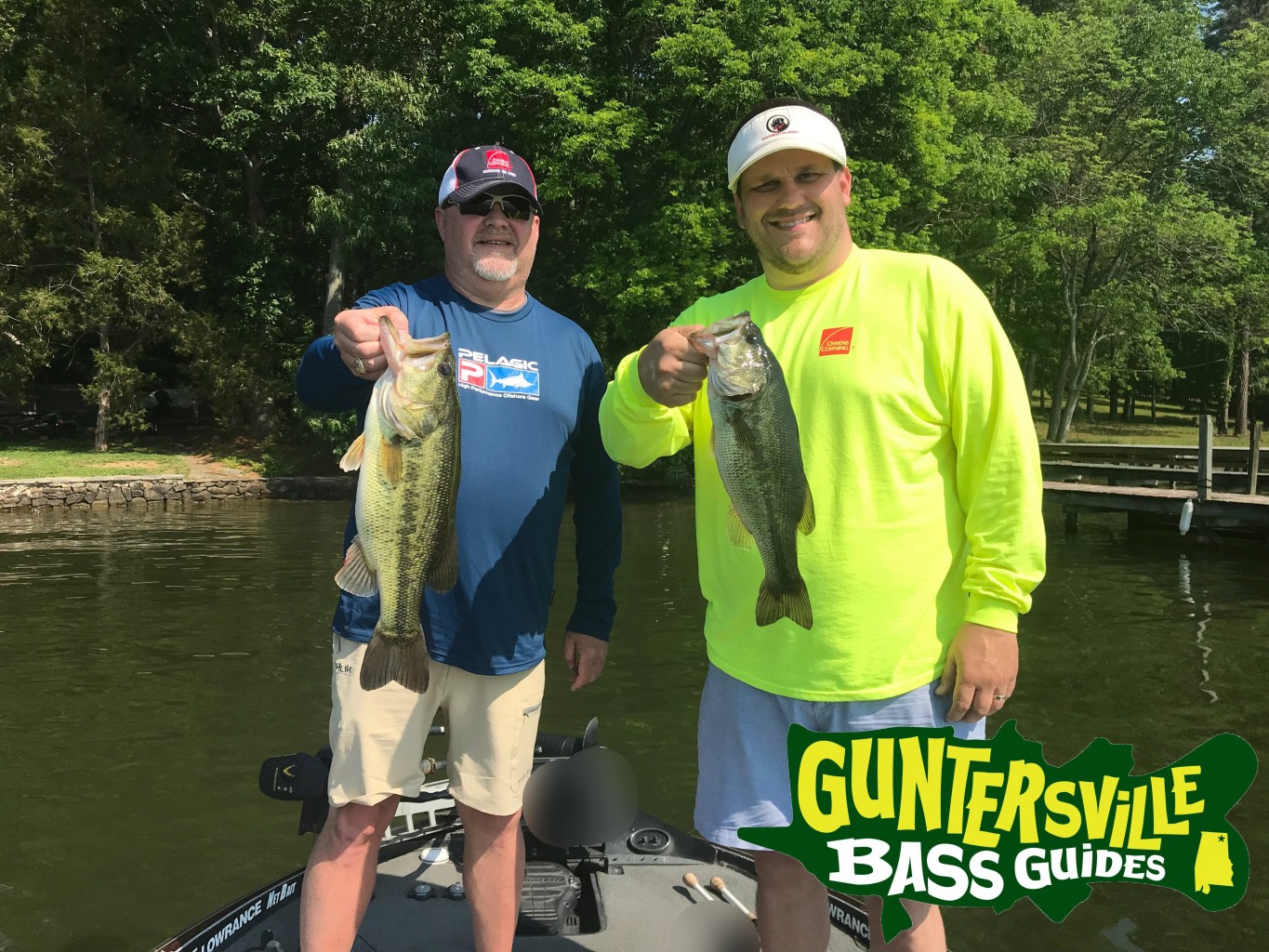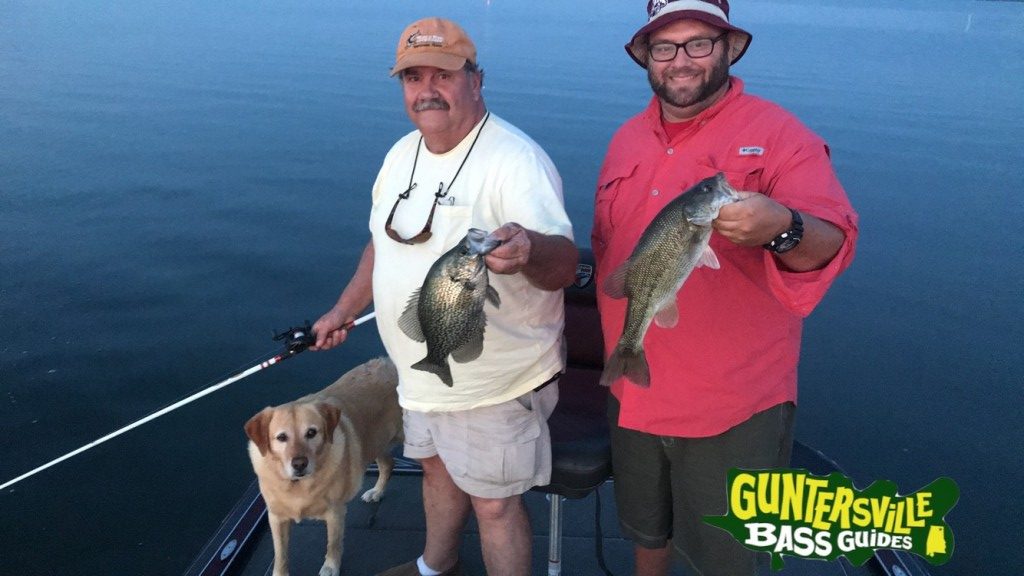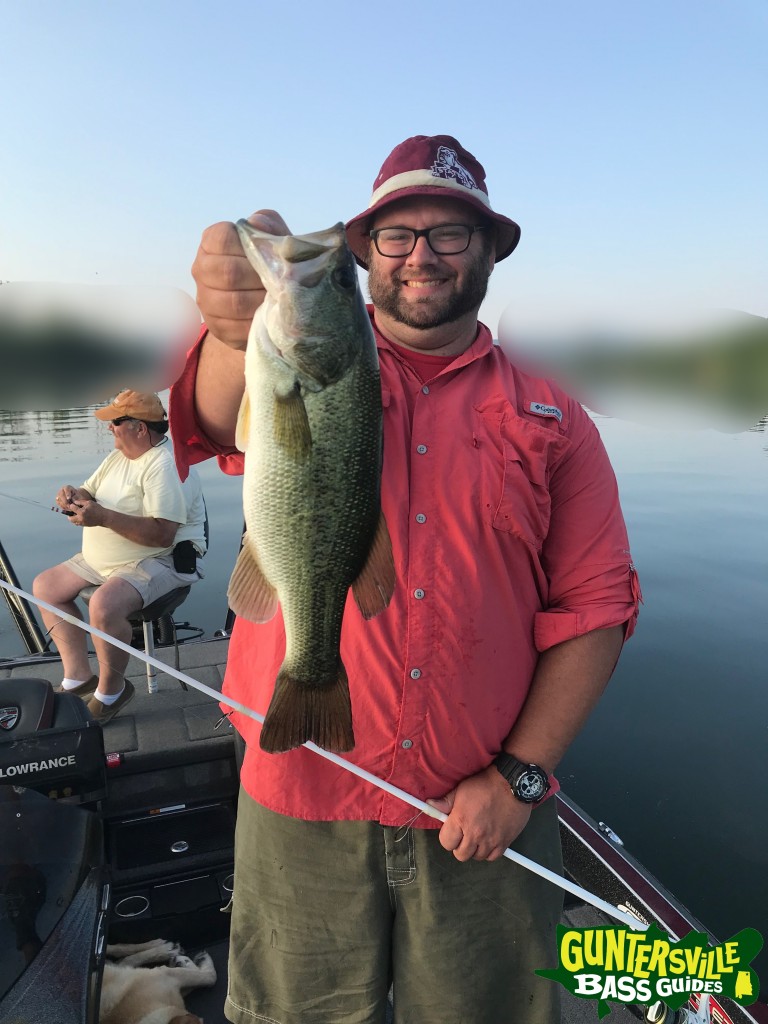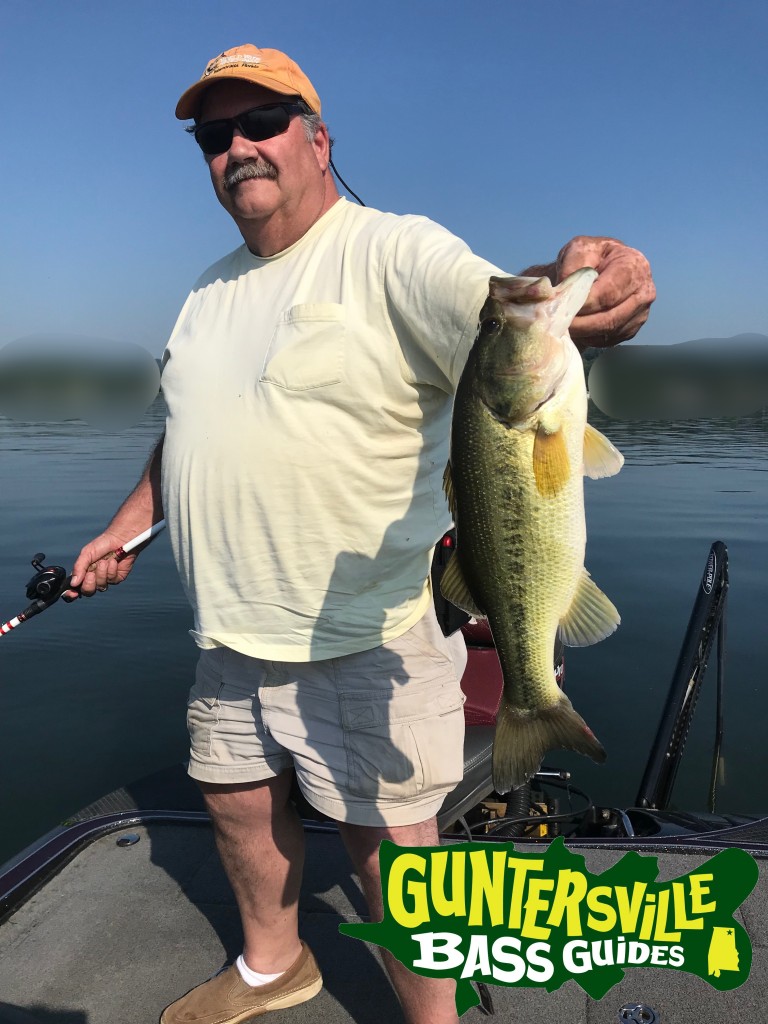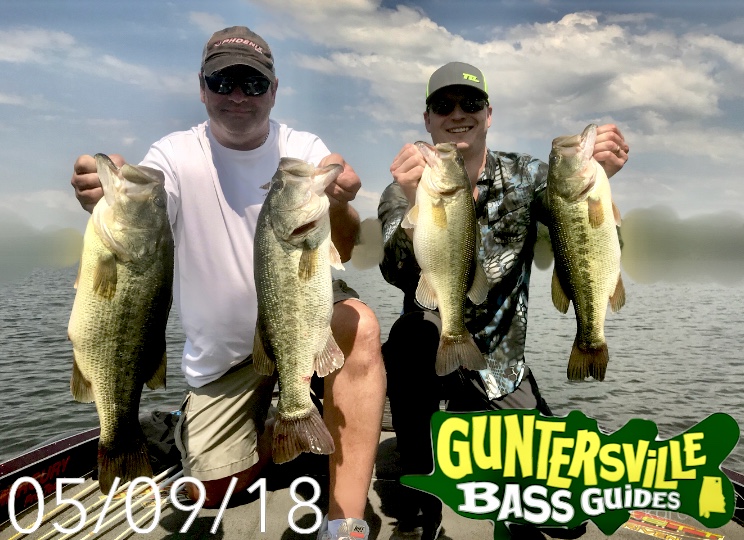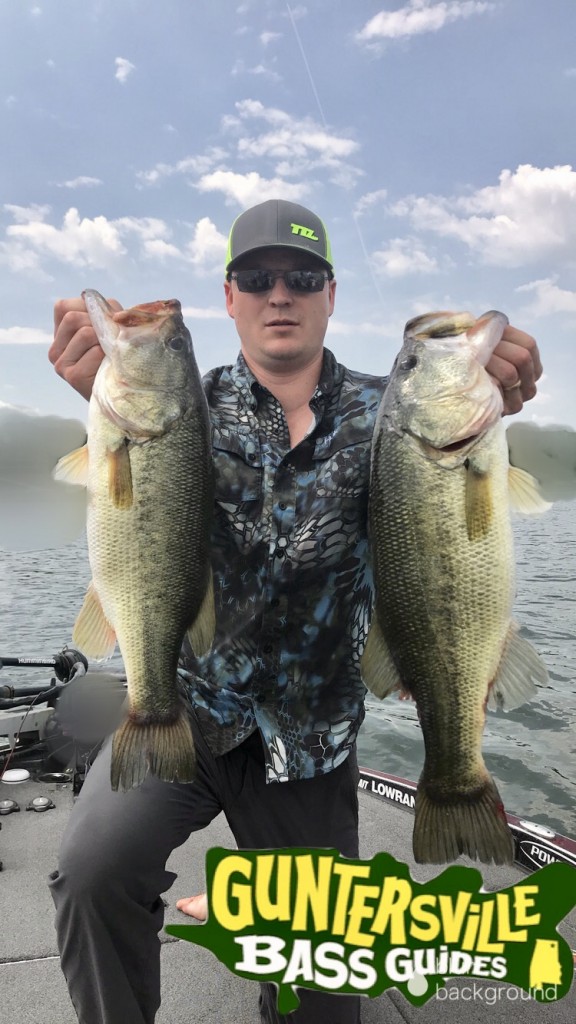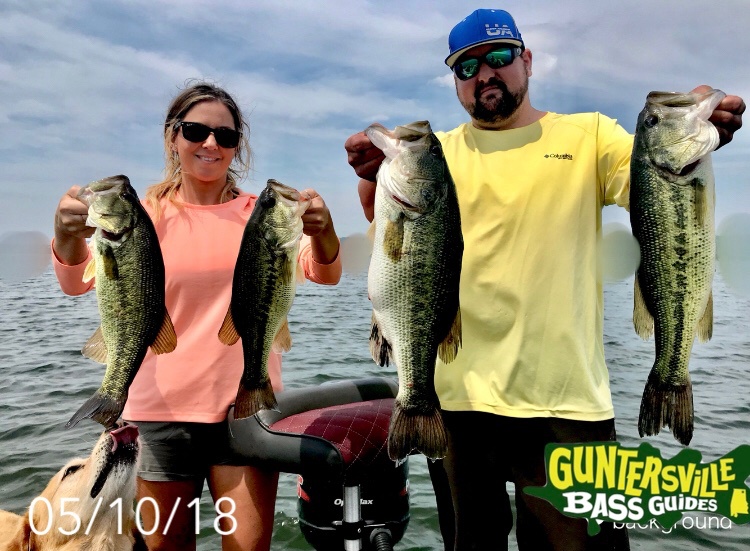 I want to brag about Duckett Fishing for a min.. 
With them being local I get the opportunity to stop in and see whats coming on the horizon for the fishermen, and the amount of work and effort goes into making the product perform to the highest standards of Bassmaster Elite Anglers. The new Black Ice rods are by far on a level of superior. In my opinion and every customer that has tried one of the ones I have all say they cant believe how light and sensitive they are.. Once these hit your local tackle stores go and put your hands on them and see what my customers are talking about.. Boyd Haynes and Johnny Welch I know you guys will be the 1st ones buying one for sure..
We have days open just click HERE to check to see when we can take you fishing.
www.guntersvillebassguides.com
256-698-6593
Big Thank You To MOE
he fixed my oil leak late Saturday evening so I could do my guide trip on Sunday.. If you don't know Moe then you need to stop in at Freedom and get to know him.. Top Notch
MOE KNOWS