Guntersville Has Been Producing Some Nice Bass Even With Some Crazy Weather. Had a couple of tournaments last month one was the BFL and the other was Toyota Central.
Took 2nd in the BFL with 25-02lbs with big bass of 7-08lbs and the Toyota on day one had 22-05lbs and day two 7-15lbs (3) fish could not keep them hooked on the second day. Ended up in 29th place missed the cut by 6 ounces.
Guide Trips are happening as I type this. Clients have been catching them pretty good with only the best to come as March is just now heating up.
Water Temp is hanging around 55-58 degrees and the water is clearing up by the day from all the rain we got during the Toyota Central Tournament we had 5 inches of rain the night of the 1st day of the tournament.
We can add Poland to our list of clients from other countries
Eric and I won the Sylvania Tournament with 22lbs with big bass of 6.15lbs
Heres some pics.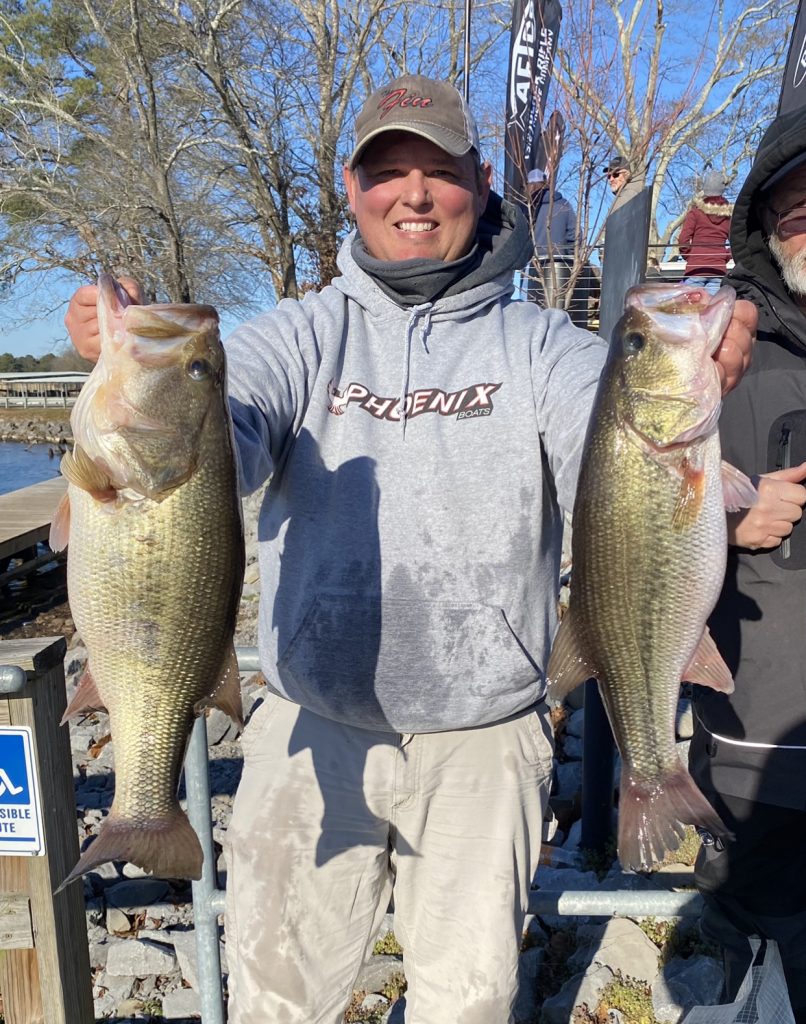 For Booking Info Click HERE
Capt. Jim