Guntersville Bass Guides 256-698-6593
The Madness Of March is upon us!
Its been a week of ups and downs and a lesson in life.
Mike drove from Oklahoma to check off Guntersville next to his bucket list
So the Big G is showing signs of greatness once again even with all the fishing pressure we managed to catch some donkeys. The bass are on the move and we are hot on their tails. Fishing from daylight to dark every day.. And lets just say its been hard week of work..
We have been fishing from a foot of water to 10 feet with lipless crank baits to 4×4 Swimjigs and Picasso Shock Blades. Mix in a causeway with a red crank bait and you have yourself a day of good bass fishing . Finding the bass is the hardest part of the puzzle because they are not staying long in areas so when you do find them they will jerk the rod out of your hands and it is a blast for a little bit till its time to find some more! Water temps are around 55-60 just depending on what depth your in and what part of the creek as well.
Had a few slabs too.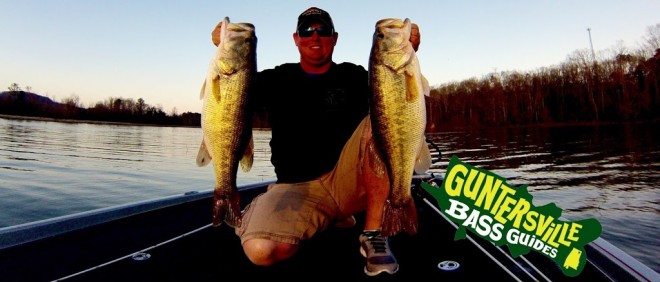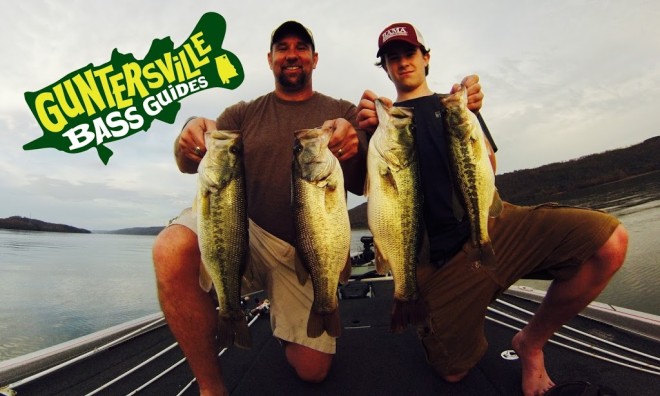 Gage Spent his 15th birthday with us on Lake Guntersville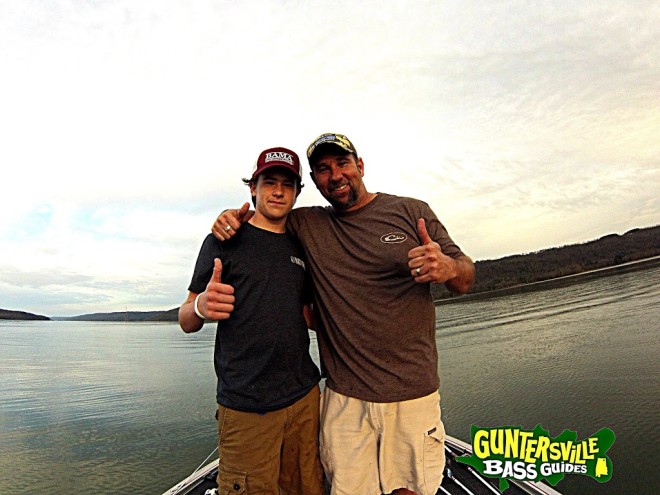 Happy Birthday Gage!
Sometimes its more then catching bass or even big bass I learned that sometimes the time you spend with a loved one doing something you both love. Pictured below is Michael and Bobby they went fishing to just relax and tell some stories. I wish you to the best with your upcoming treatments.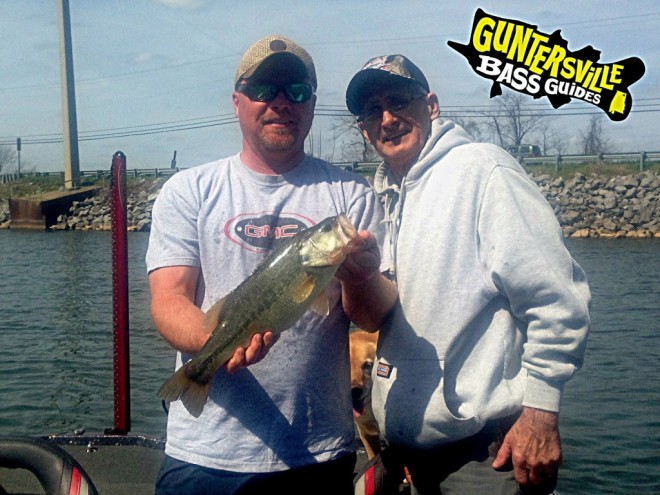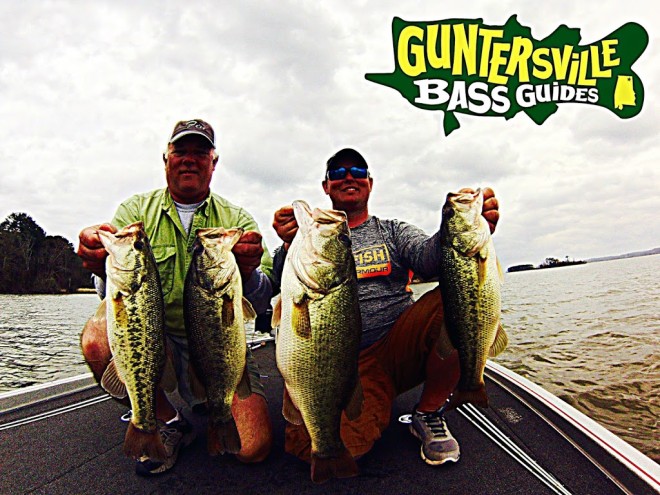 You know I cant have a March fishing report with out this guy in it , Mike from Ohio came down to do some fishing. Here is the pic of our last day for this trip..
www..guntersvillebassguides.com