Guntersville Has Been Fishing Rather Good With The Amount Of Unstable Weather. Our Guides have kept up with the bass the past few weeks with long days that are paying off daily with some nice Lake Guntersville Bass.
The Bass have started to spawn but there are still a lot that have just started to move in so I look for the next few weeks to be wide open.
Water temps 58-61 degrees and clarity is fairly good just depends if the wind has been a factor in the area.
Capt.Mike had caught a 9lb 8oz big girl then went back the next day and caught her again. Pretty cool
Heres Some Pics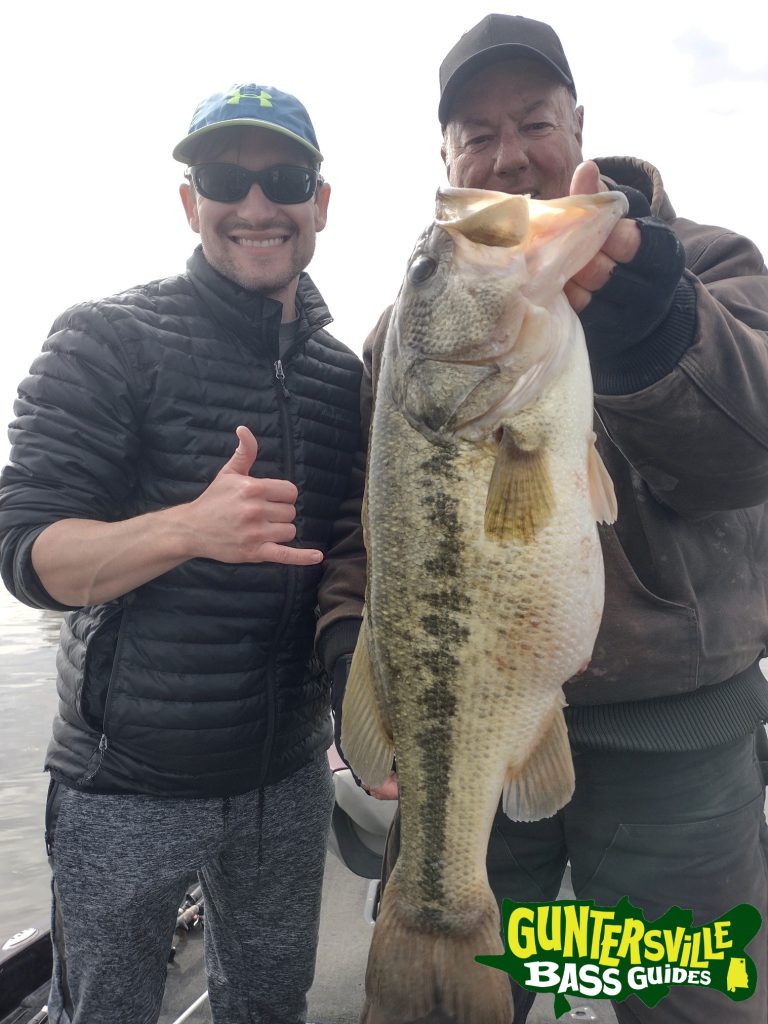 Capt. Jim