I want to share with everyone this monster bass. Lake Guntersville has now given me 2 over 10 pounds.
The Fishing has been slow since the last ice off, shad kill is in full effect and the bass have had it pretty easy on getting a good meal. And the water temp has not climbed very much seems like what we gain during the day we lose at night. So to see a fish of this caliber in January is a great sign for more when the weather starts warming up.
I was using 4×4 Bass Jigs 1/2 Brandon McMillan Swim Jig With a NetBait Paca Punch.
The Rod and Reel are Duckett Fishing Black Ice Rod and 320 Reel
And Line is Sunline Sniper 16 pound test
even though it is a srwimjig I wasn't swimming .. I didn't have any Tharp Heads in the boat so I used the swimjig but I was just dragin it slow on the bottom. Kinda thought I had a drum or catfish just because it head shakes felt like it was rolling .. I guess the head shakes was just bigger then what I've been a custom too…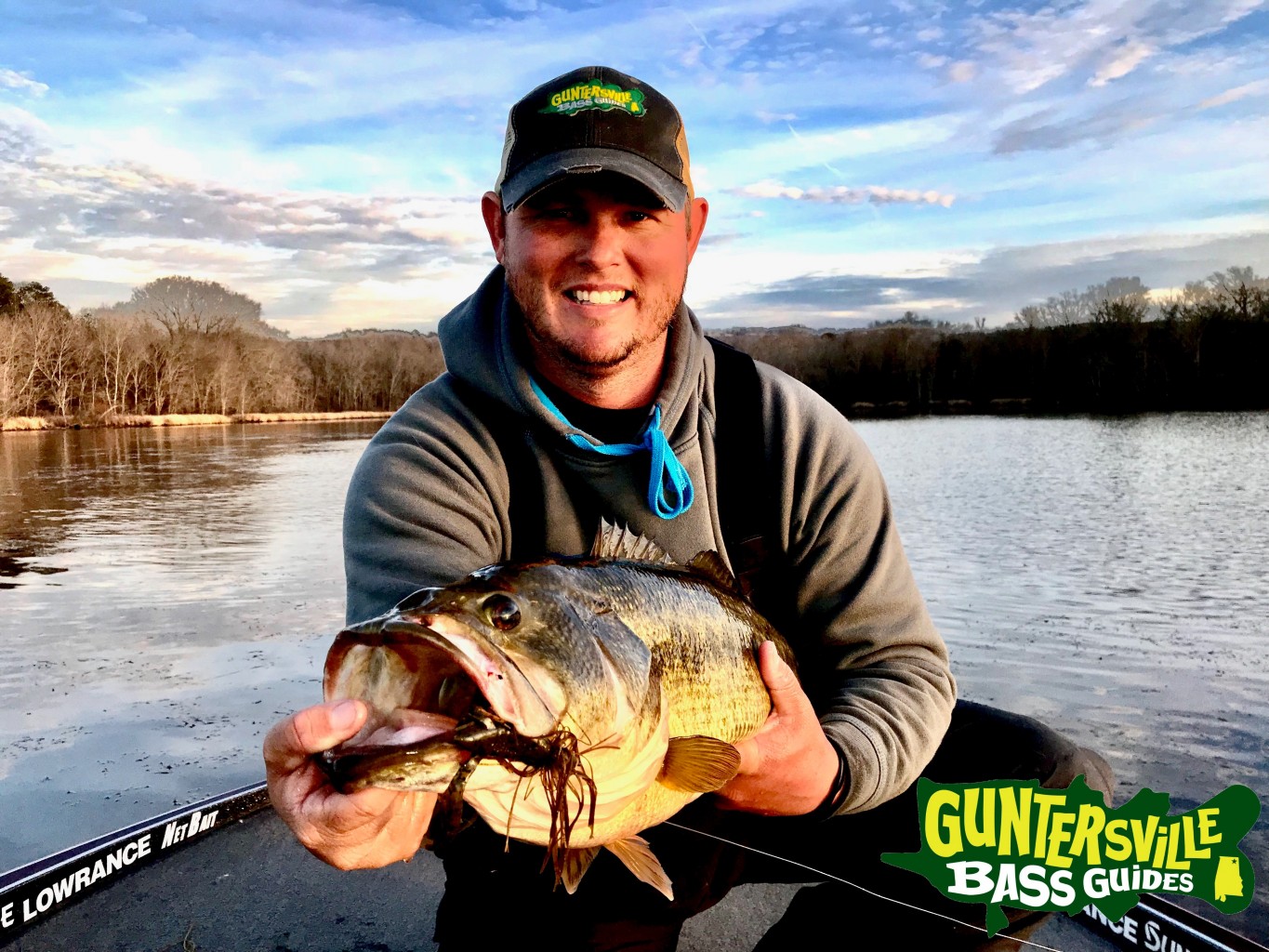 If you want to fish Lake Guntersville with me then CLICK HERE to get in touch.
Capt. Jim
www.guntersvillebassguides.com
256-698-6593