March Was Pretty Good. We Caught Some Nice Ones & Won A Tournament. We had challenging weather last month but we seemed to put them in the boat even when the conditions didn't fair the best.
It was nice seeing some big bass come in the boat, hope April holds up and gives us the same opportunity's. The bass have been kinda spawning with the weather up and down and the water levels it has the bigger ones kinda on edge on making the move to lock down on beds. The water is clearing up from the recent rains and high winds, so look for some catching to start happening.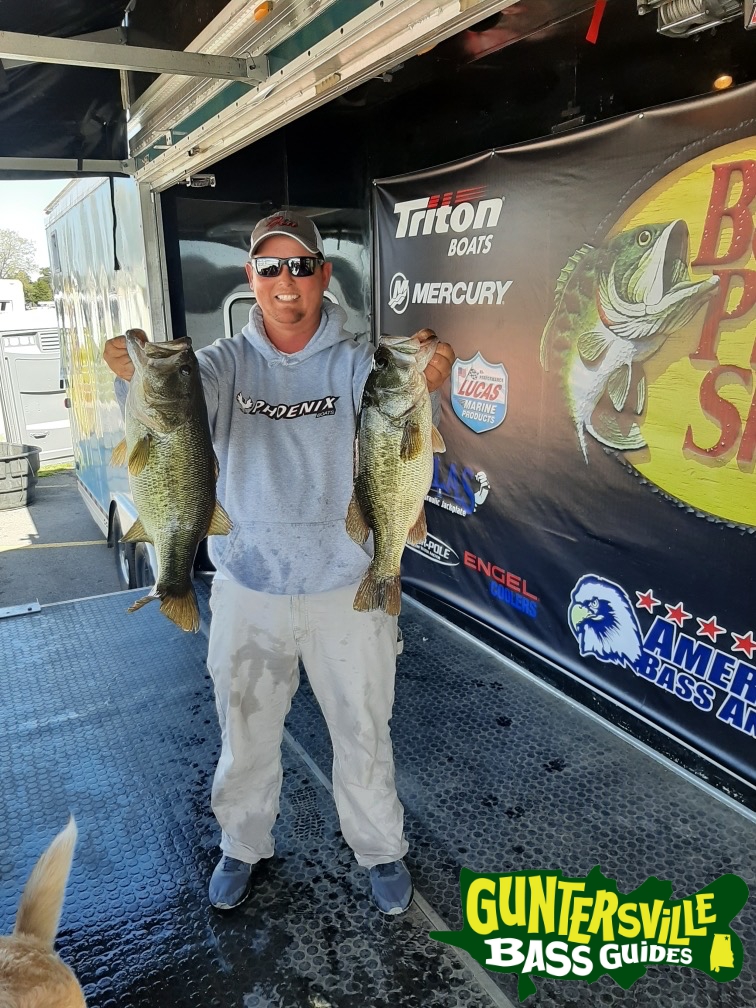 The week of the ABA win clients had rescheduled due to the bad weather and come Friday I was pretty stir crazy so I entered the ABA and just went fishing and it worked out, with the New Lowrance Active Target it made it a little easier to catch em and at the same time frustrating only because I could see them swimming away from the lures as well.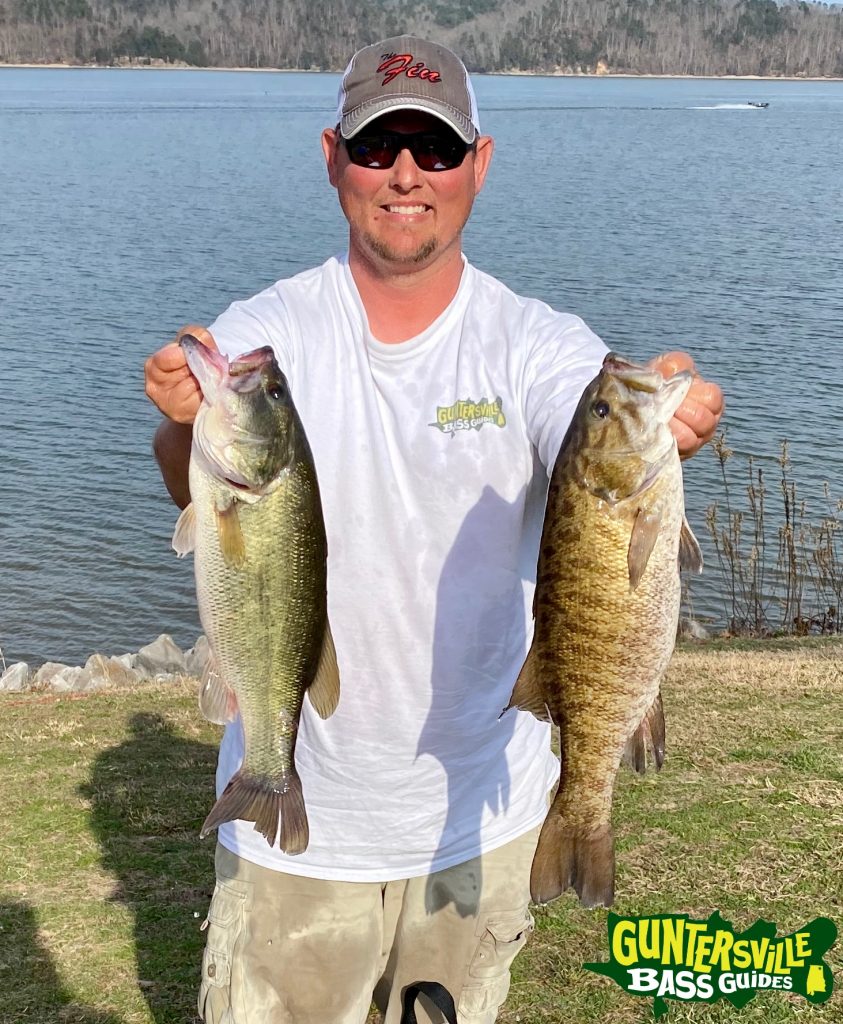 Had a good tournament on Pickwick in the BFL Mississippi Division took 2nd with 19-15lbs had 3 smallmouth and 2 largemouth in my bag, it was defiantly a fun tournament and the smallmouth was a complete surprised, 2 days before they was largemouth. I was able to cull up twice at the end of the day with a couple of largemouths.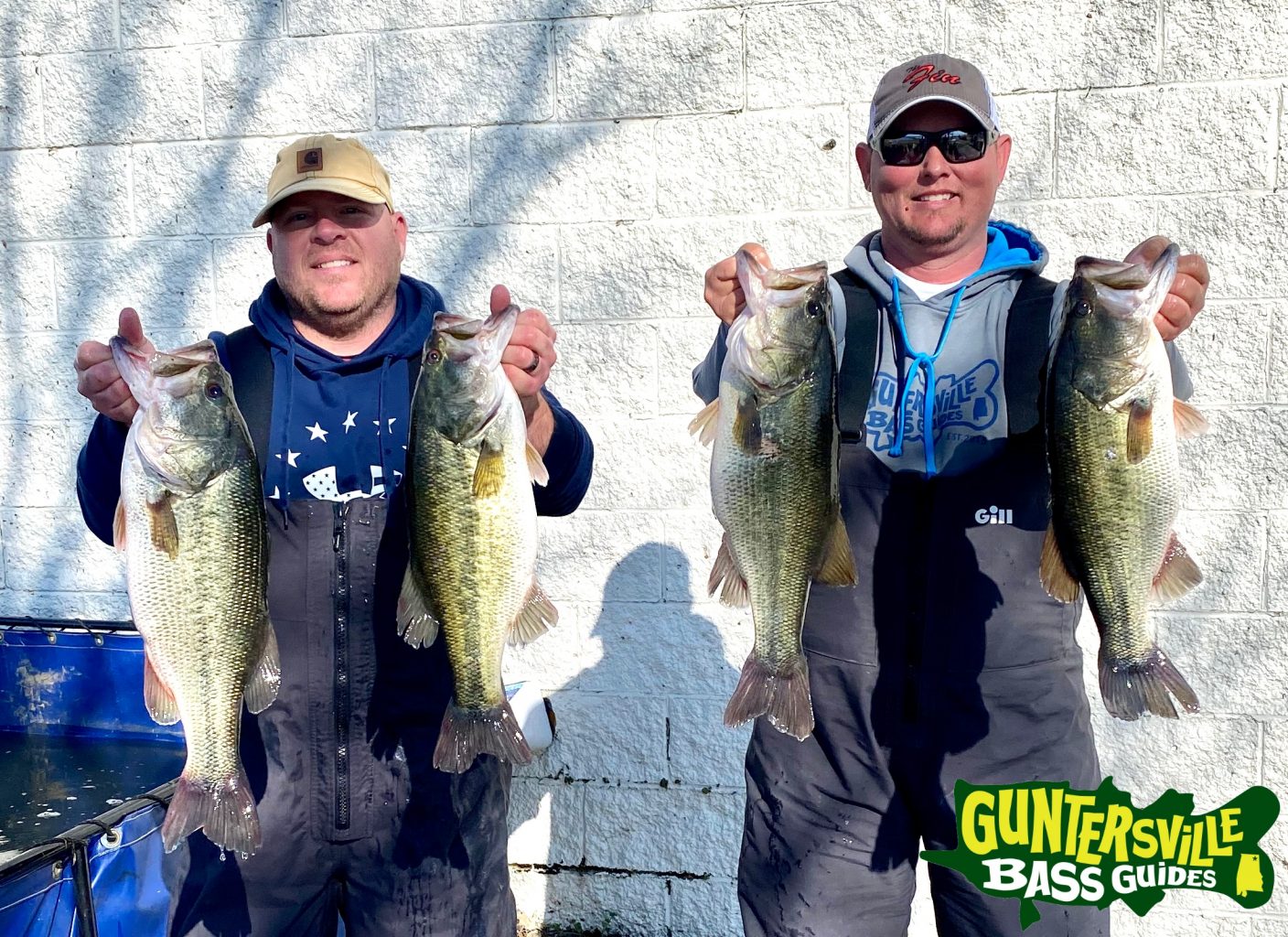 Eric and I took 4th in the Freedom Marine Tournament with 20.90lbs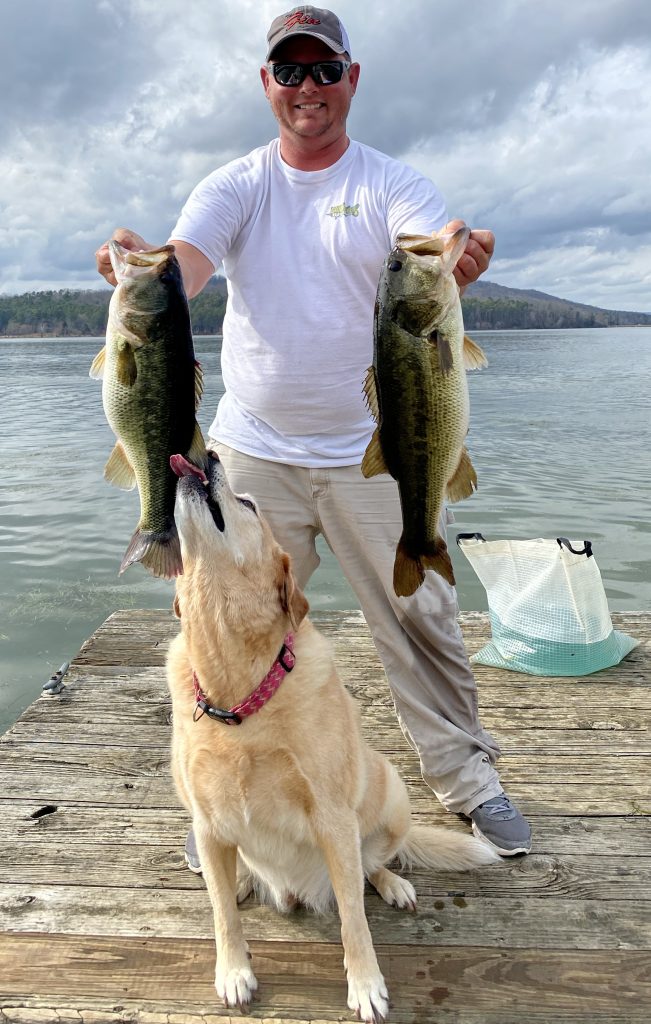 I fished the Sylvania Fishing Team Open Solo and took 2nd with 20.90lbs (not a typo same weight 2 weeks in a row)
We are a guide down for a few more weeks Capt. Shane has a broken leg he is getting along after his surgery and hopes to be back on the water in a month so in the meantime our openings are slim so dates are filling faster then it would be if we was full staffed.

Water Temp 57-62
clarity 1 ft – 2 ft
Heres Some Pics.
For Booking You Can Click Here or Call 256-698-6593
Capt. Jim