Lake Guntersville Bass are trying to spawn but mother nature keeps letting old man winter show back up… It just keeps getting cold here … maybe 3 days we get to wear shorts then 4 days bundled up in our cold gear .. The water temp is struggling to get over 64 degrees .. I know we have bass that have spawned out bass spawning and still pre spawn, go back a month ago it didn't matter if it was cold and blowing 20+mph we caught them and we caught them good… and now its like when it gets cold we catch bass but they just are not doing it like they was…
Captain D's Cast 'N' Catchin Tournament was cut short by 2 hours due to the nasty weather that was bearing down on Lake Guntersville and we had our work cut out for us and a short time to get it done… by 11:30 am Eric and I was starting to wonder if we was going to have to put the ol boat on the trailer and call it a day with only 2 keepers … Eric got a bite and it was a dandy so that gave us some hope  and 30mins later he hooks another dandy so we are at 4 keepers and its 12:10 pm 5 mins later I get one and its a dandy as well and just like that we have a limit and not a bad one for how the day has gone.. we weighed in 19-13lbs and it earned us 4th place out of 180 boats.. ( still waiting on pics )
Customers have been dealt some crappy conditions all week long and have made the most of it with some nice bass…  When this weather gets stable mark my words this place will go bonkers again like last month.. make sure you have your May trip booked and don't be left out of all the fun..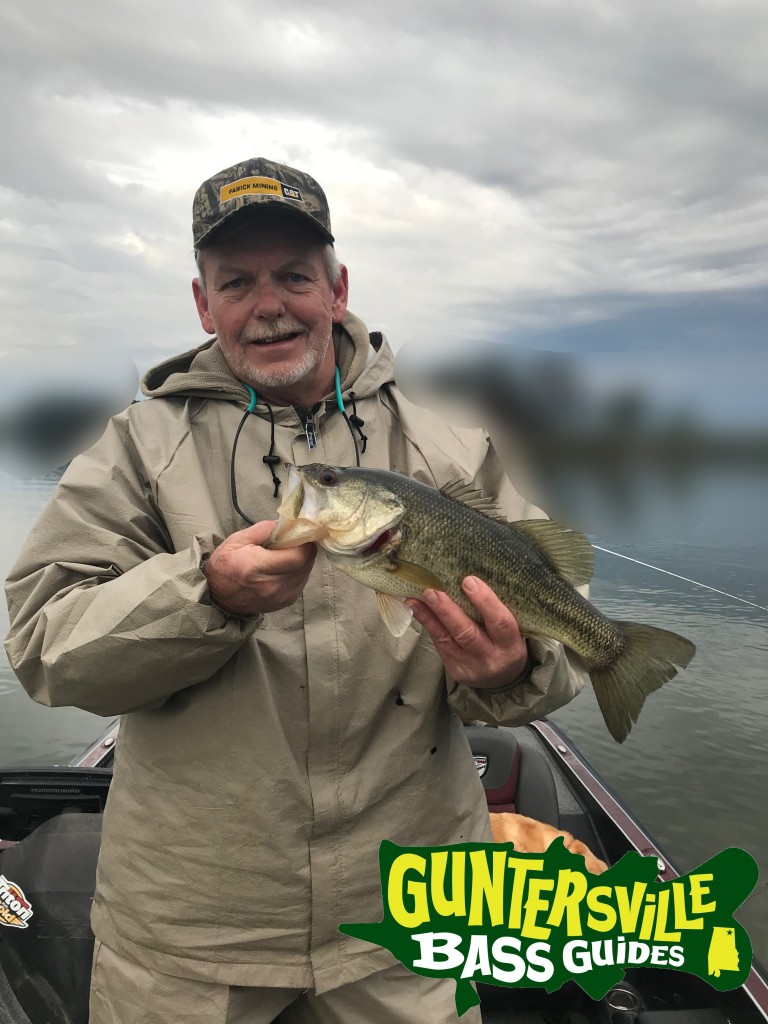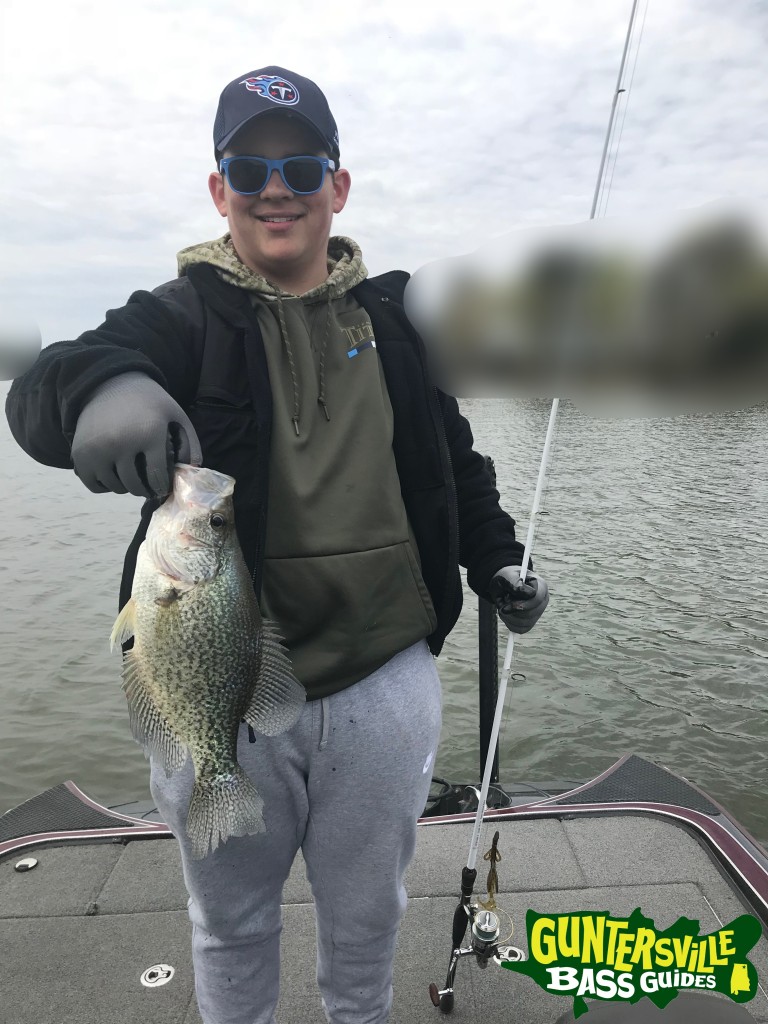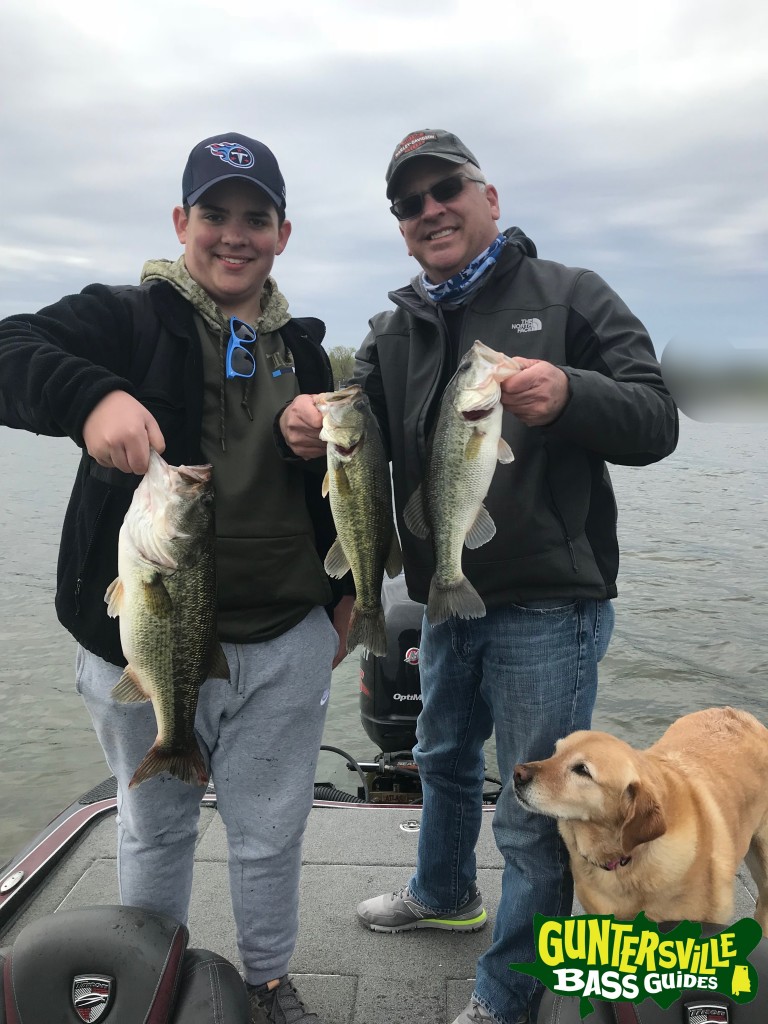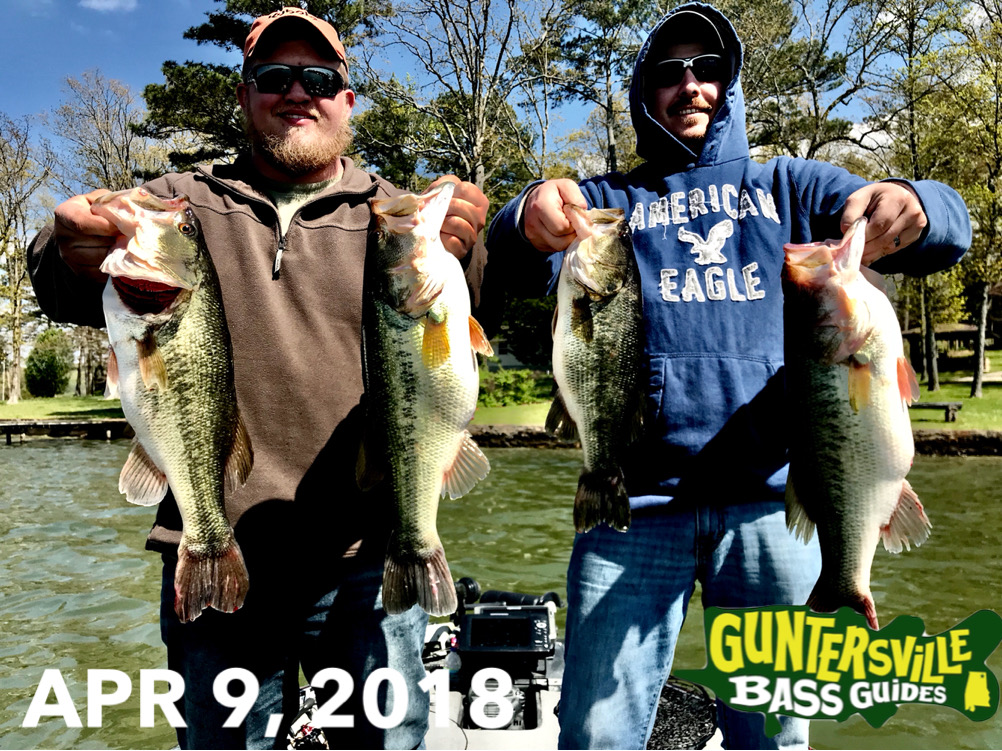 These two had a day.. had 3 giant bass and several nice bass for the day.. We stumbled on to a pattern that worked for that day and that day only.. the weather just keeps changing and changing the bass behavior ..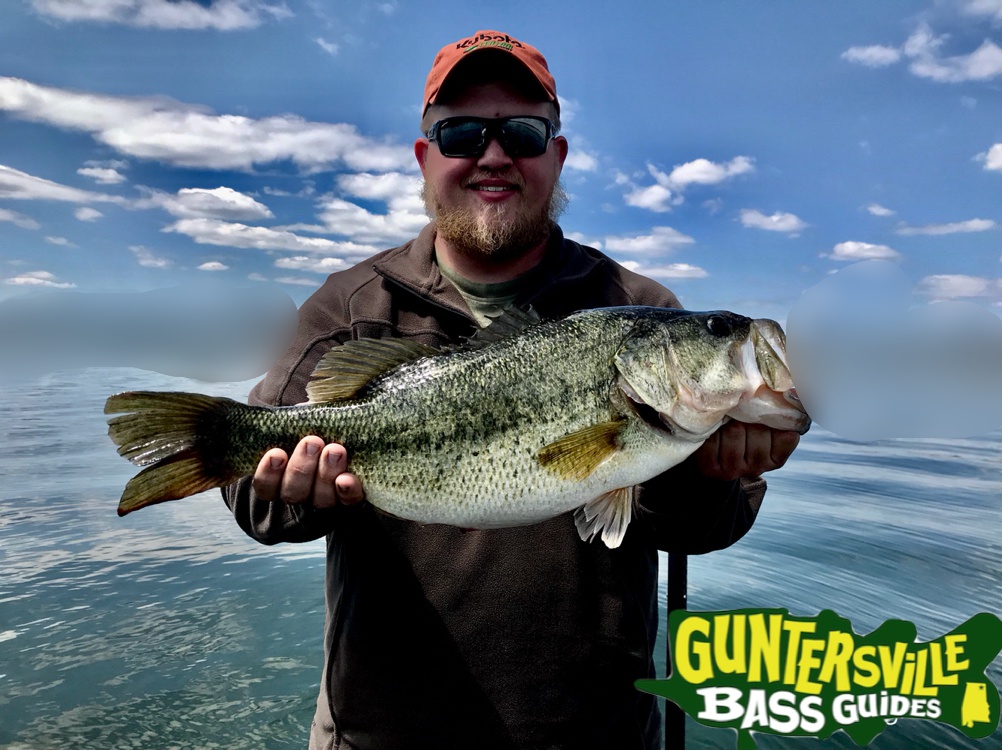 This bass was spawning still full of eggs and had blood all over her tail.. we let her go after this pic so she could get her jeans going so we have more beautiful bass like her…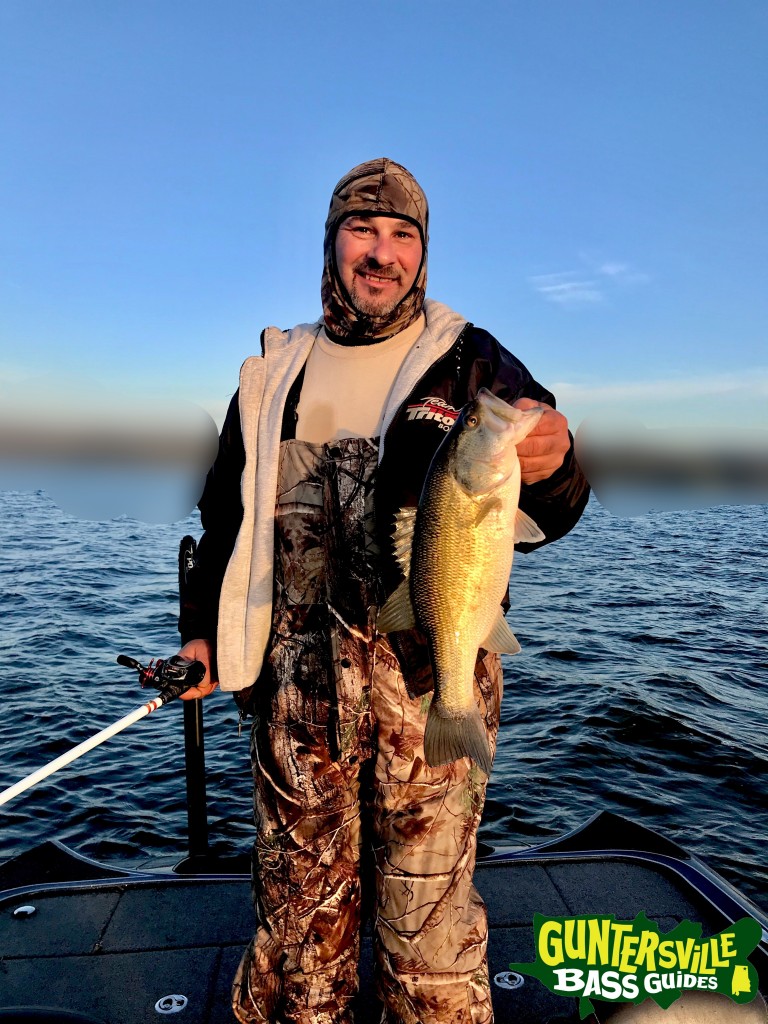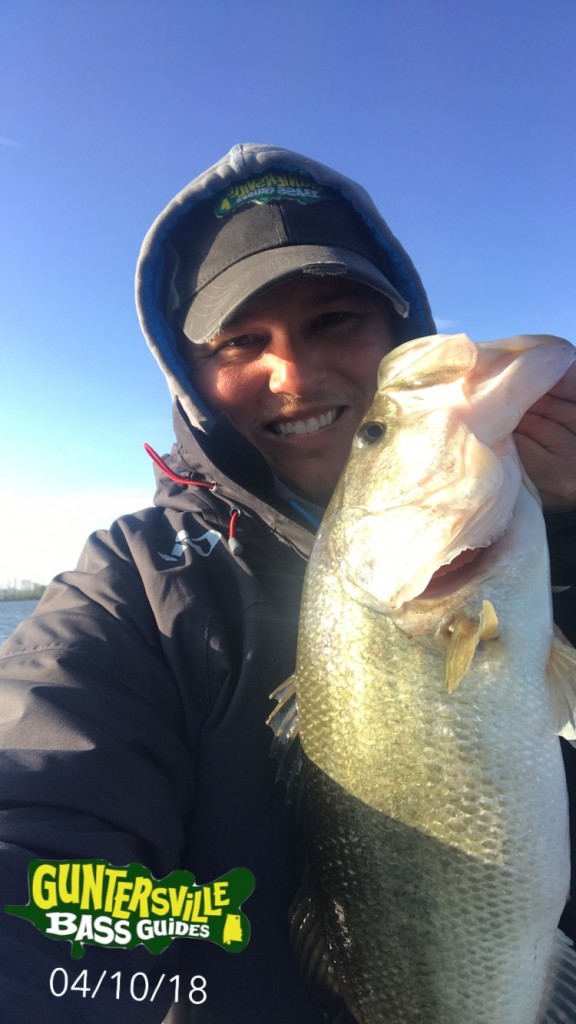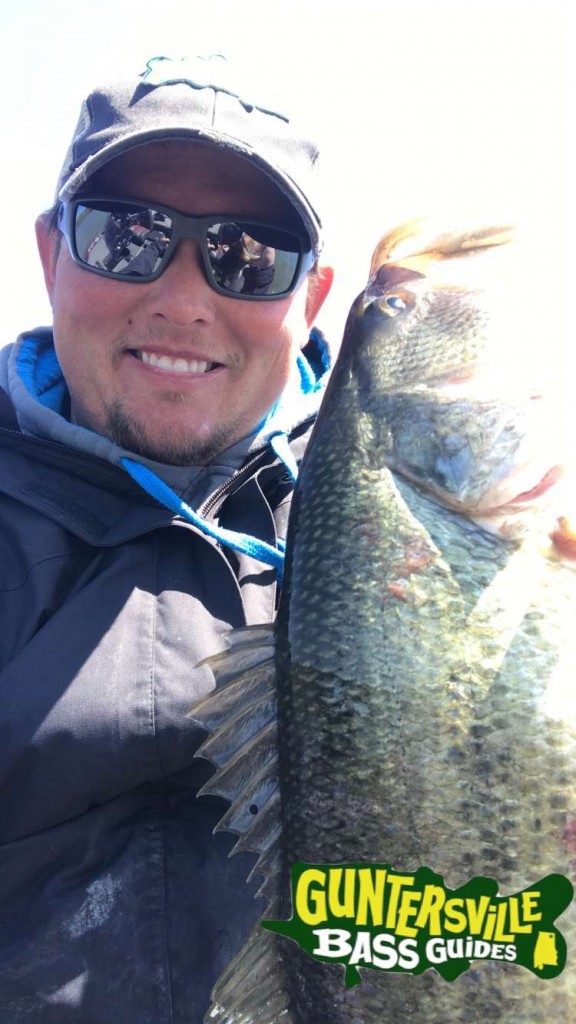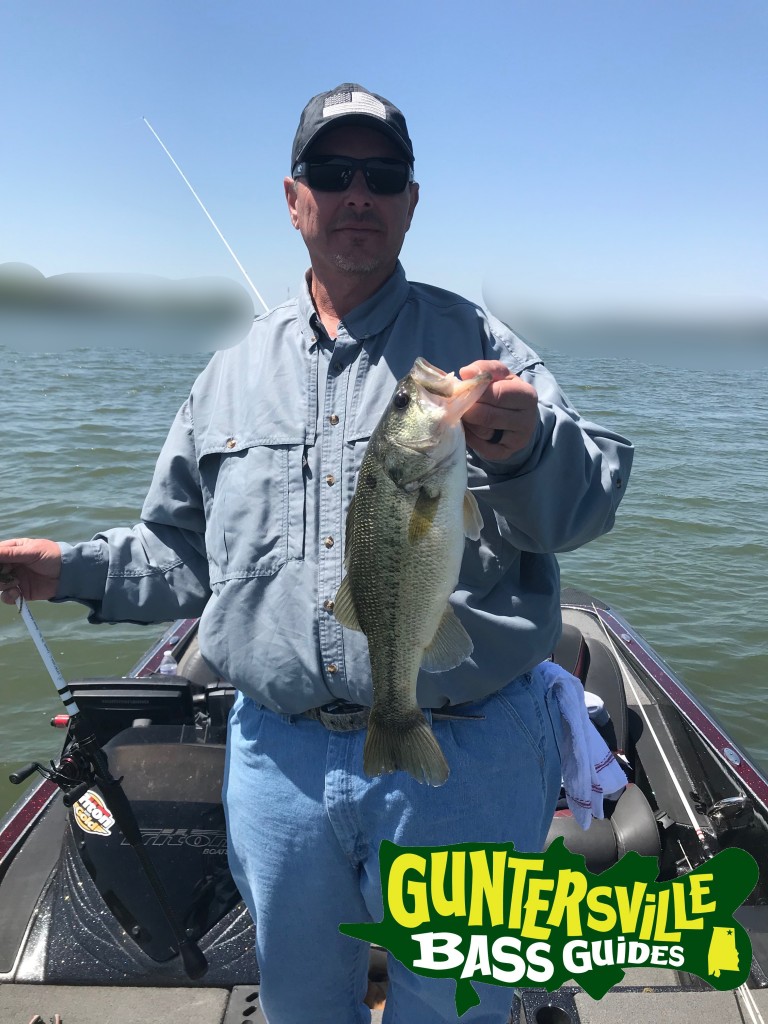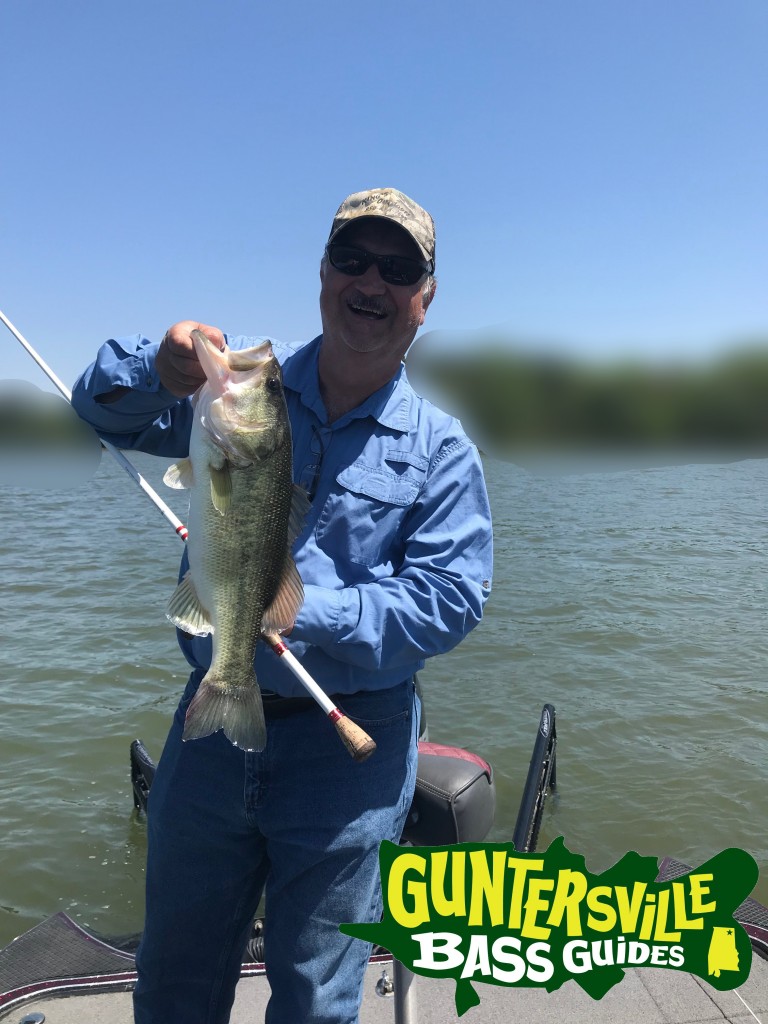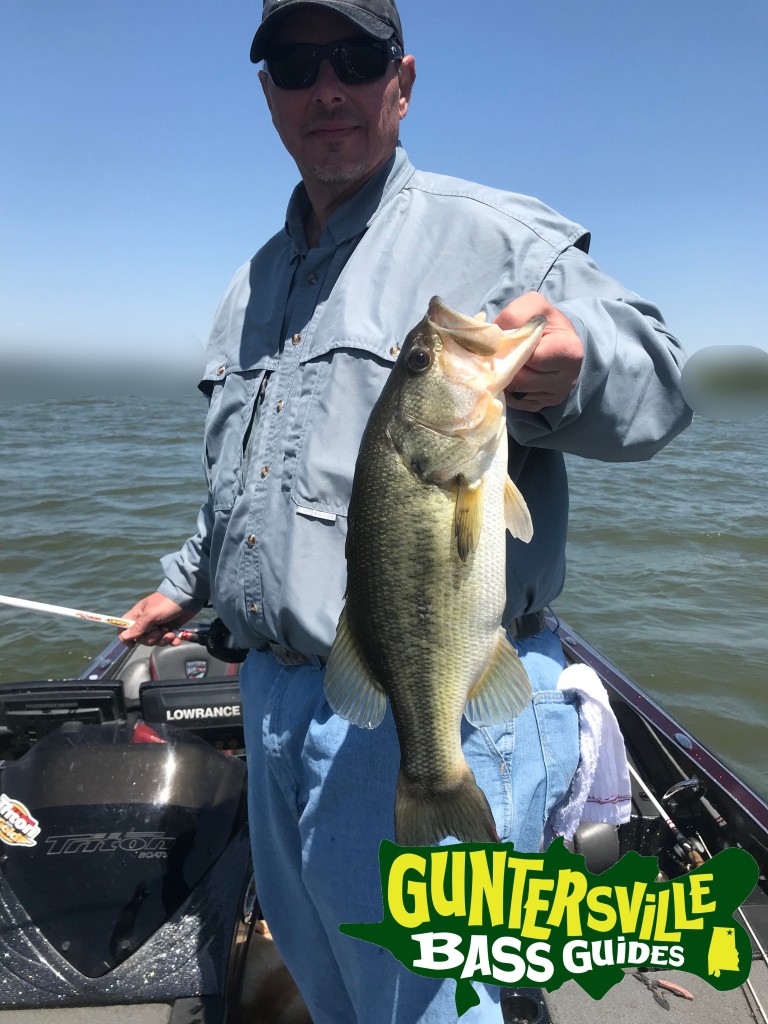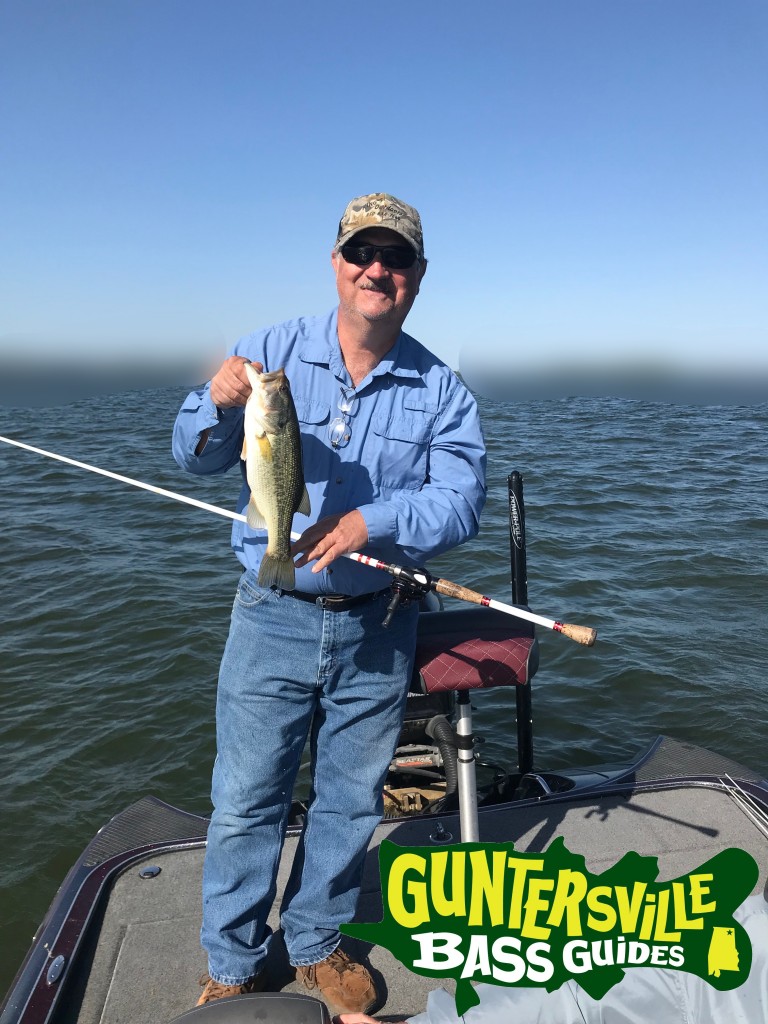 May Dates Available CLICK HERE to check on dates..
Capt. Jim
www.guntersvillebassguides.com
256-698-6593