Lake Guntersville has giants and this week has proved it once again. I don't know if they are coming out of hiding or if I am just on something special.  Fishing random areas has been paying off this past week.  Will this keep up or will September well be September…. Im pretty confident the bite will be better then normal..  My Fishing Partner Caught His Personal Best With Me During A WildCat Out Of GoosePond a 9.40 lb Donkey that came off one of them random places.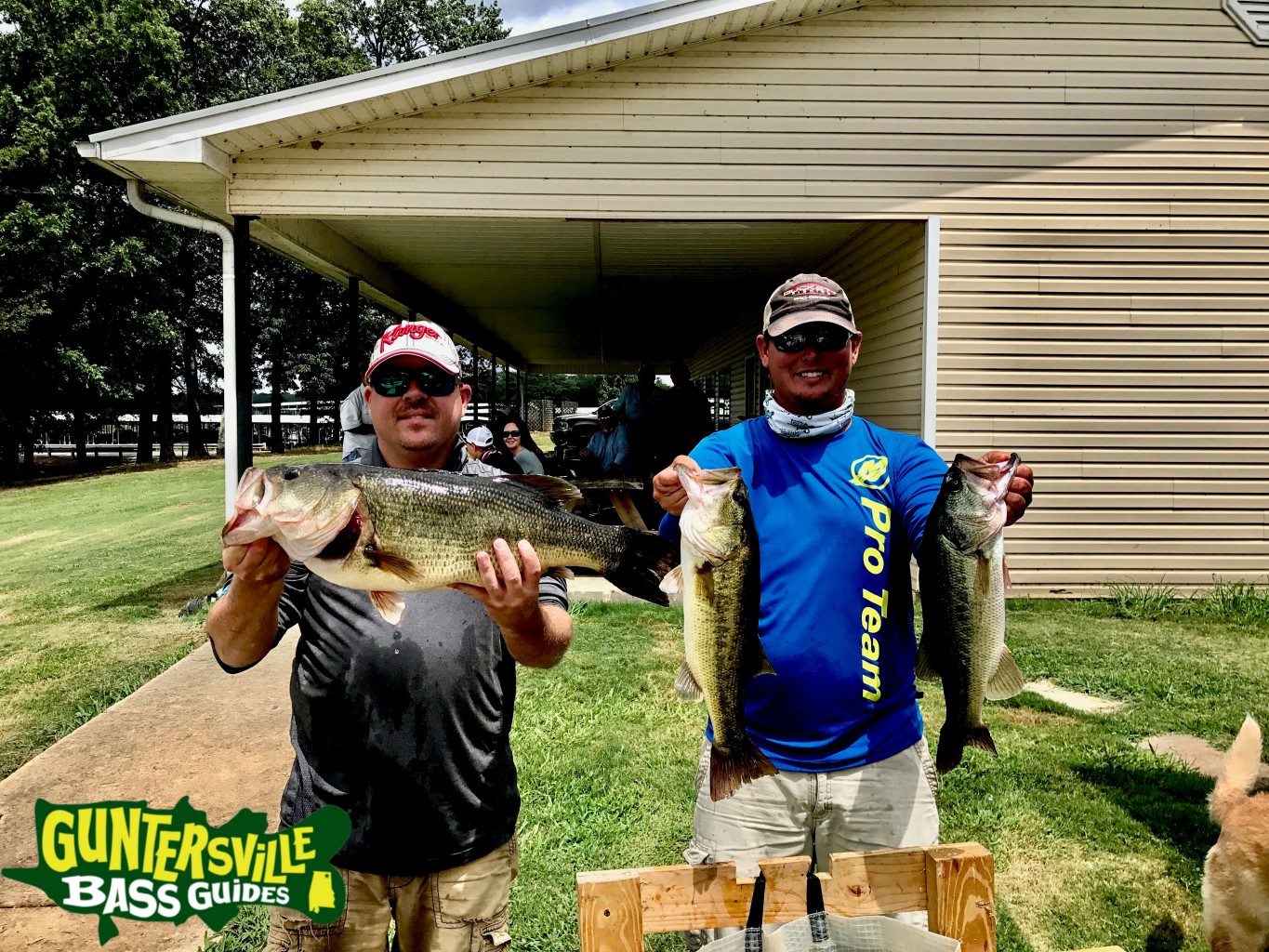 Water Temp 84
River is Muddy
Backwater is clear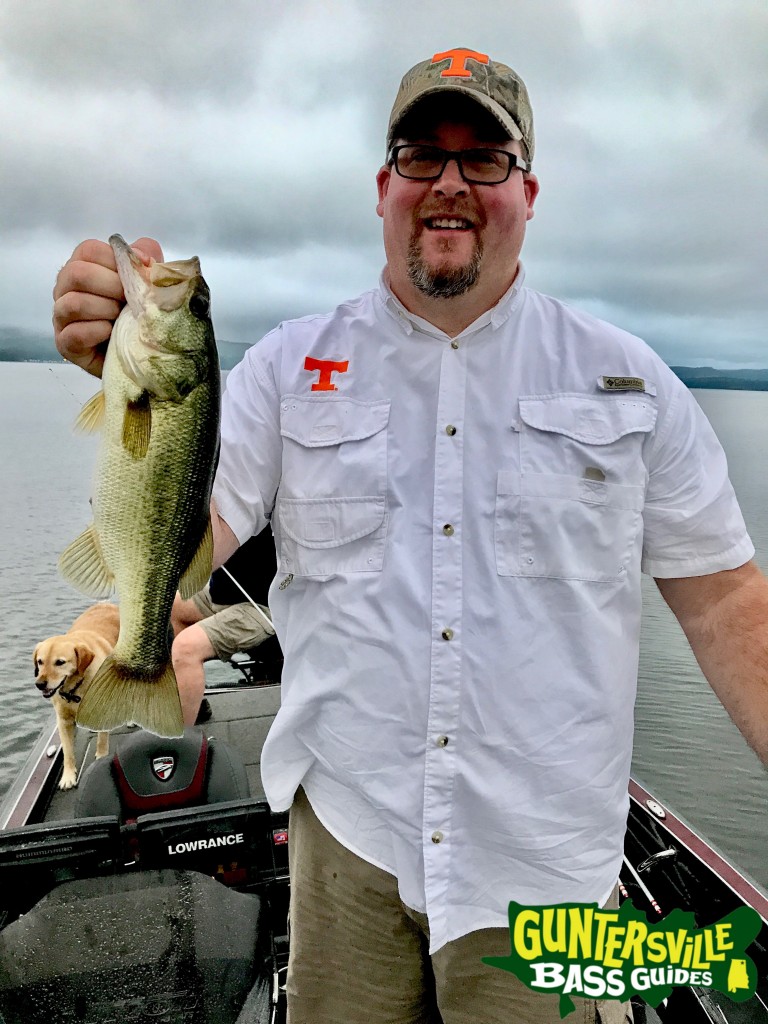 Returning from this spring to finish up their fishing trip that got cut short do to unexpected incident.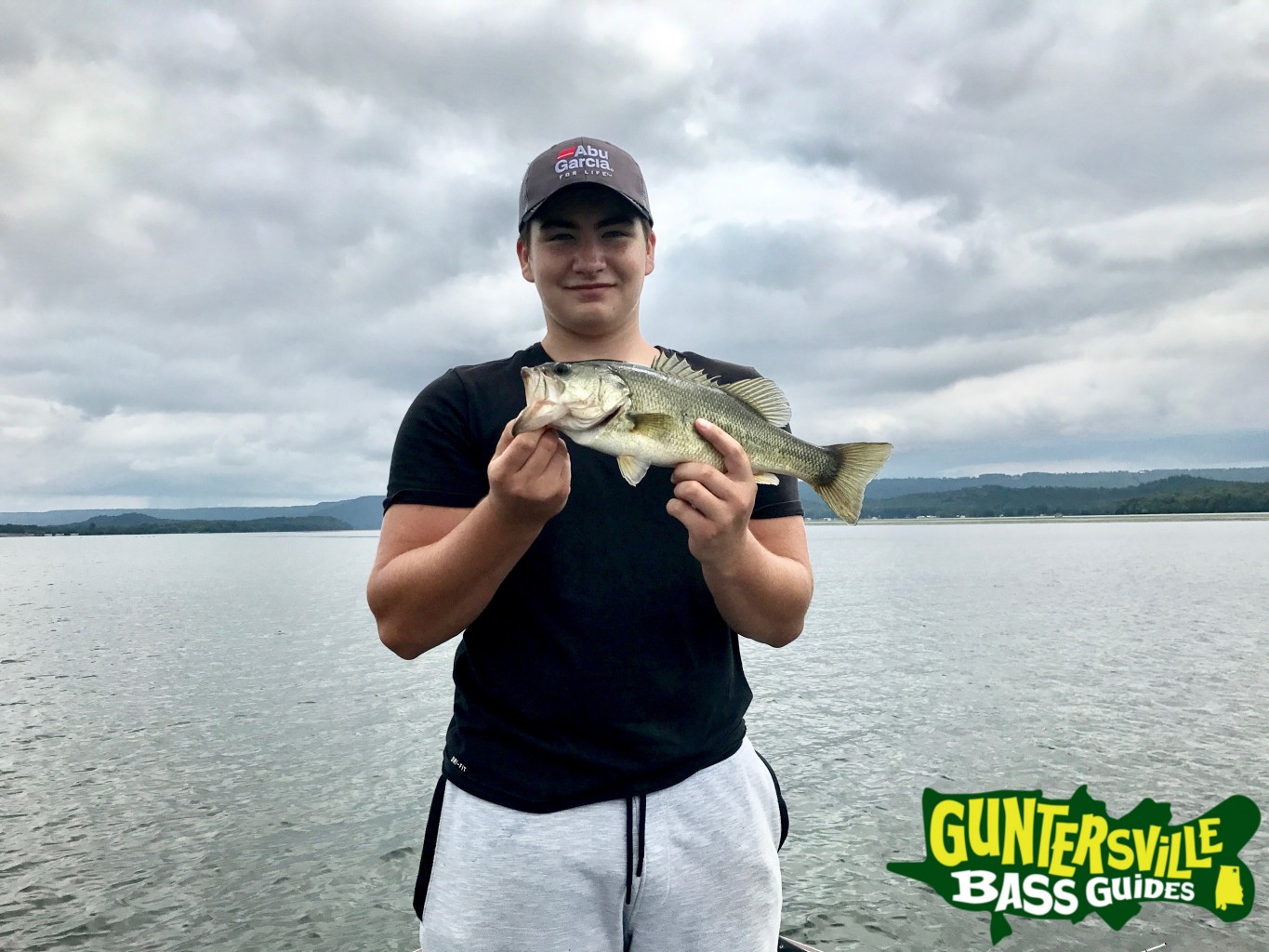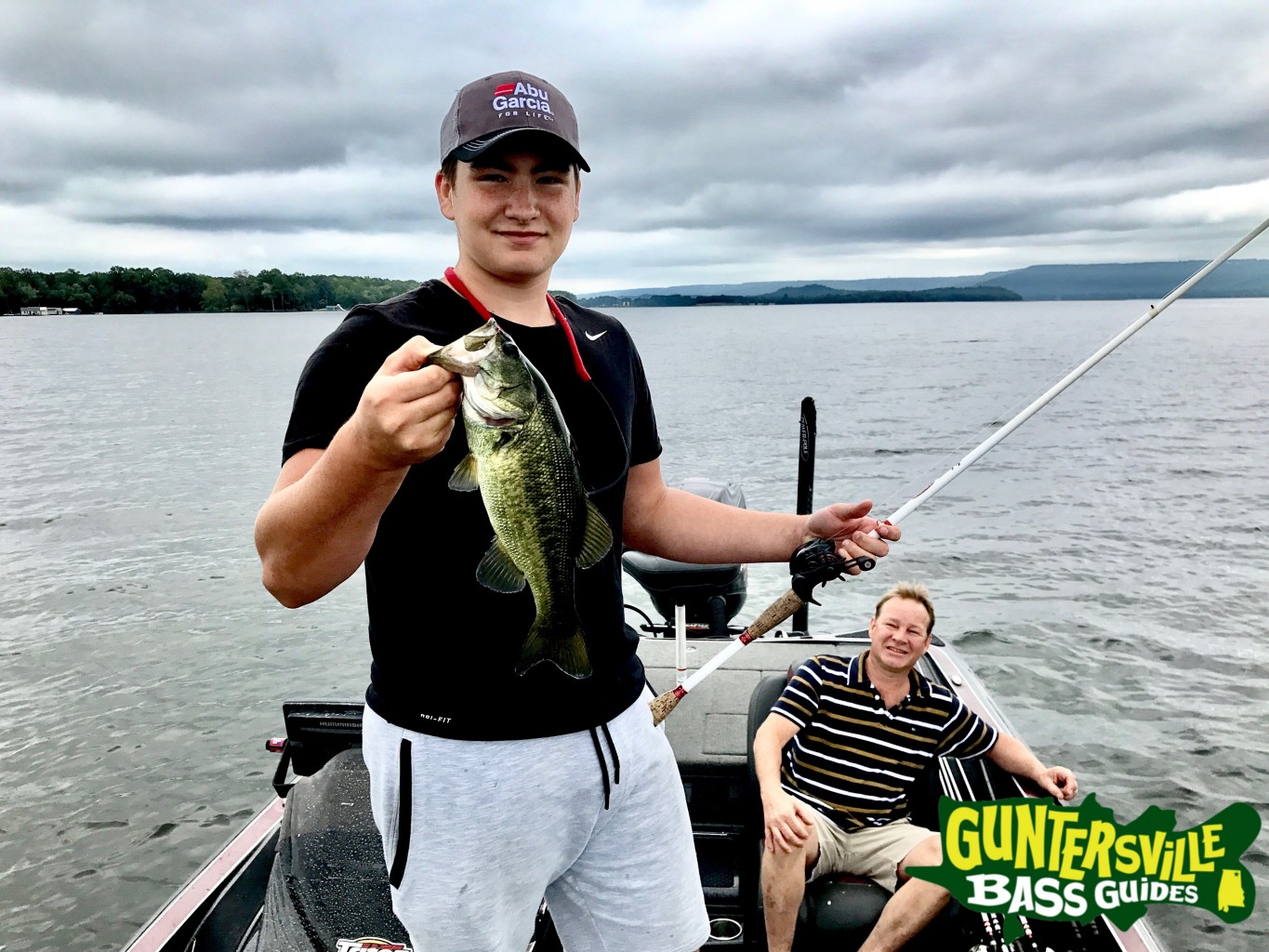 This past week with the rain had trips reschedule and left me with days to goof off and thats when I picked up on this new pattern I guess thats what you can call it . Its been fun and I'm sure it won't last long before they change once again.. but for now we will catch all the ones that want to bite..
They will be back in a couple of months for another shot.
NetBait C-Mac with a Picasso 3/8oz Tungsten weight on 16lb Sunline Sniper is what our go to has been, been messing around with some Frog fish and getting some mix results some big some average still fun.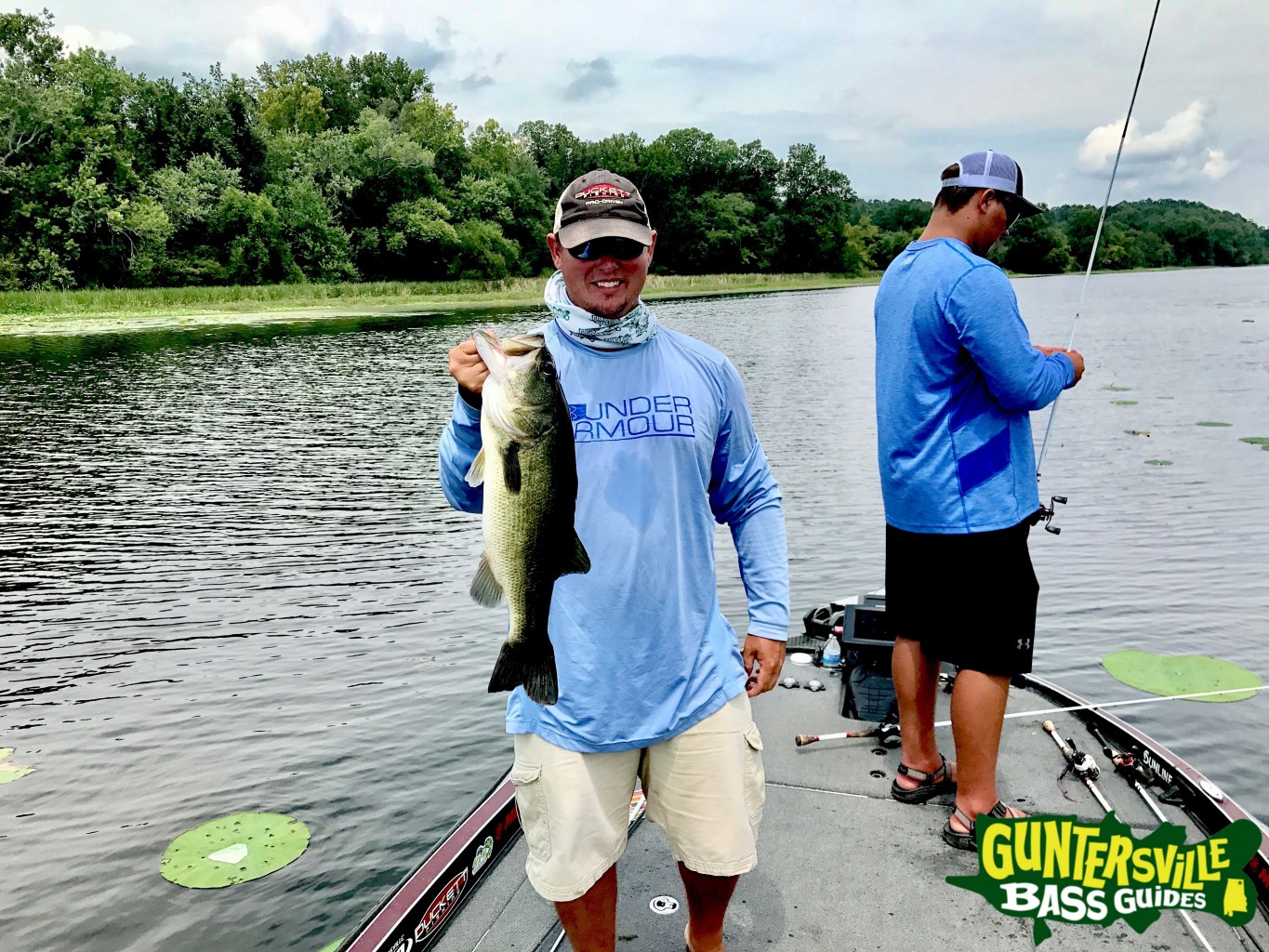 So I'm always trying different lures while my customers are using the proven ones from the last two days of fishing.. Well this day seemed to be pick something new up and catch a big one .. so I switch everyone over and I go to doing something else and well you get the idea..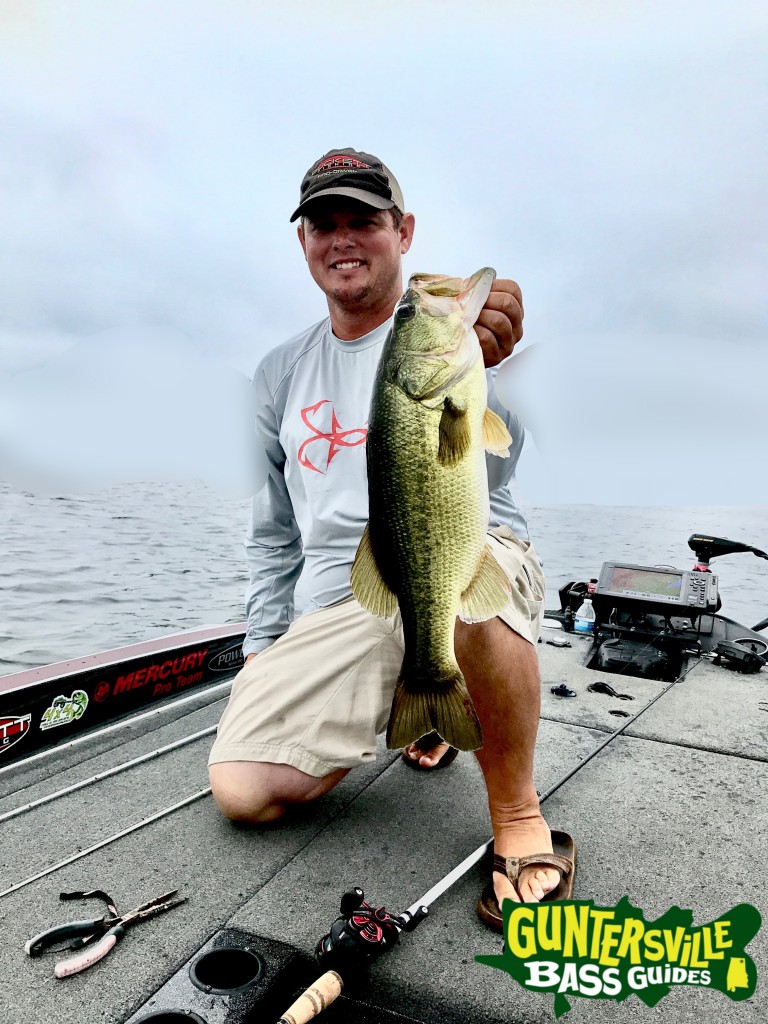 I have been using the NEW Black Ice from Duckett Fishing and I want all of you to know that this rod will blow your mind the sensitivity is awesome , and its really light and I'm pretty sure I've felt a bass burp on my worm ( just kidding about the burp ) its very sensitive .. When these come available you'll need to do yourself a favor and get you some.
My Fall Schedule is filling up ( not a scare tactic ) just letting y'all know.
From Last Weeks Wild Cat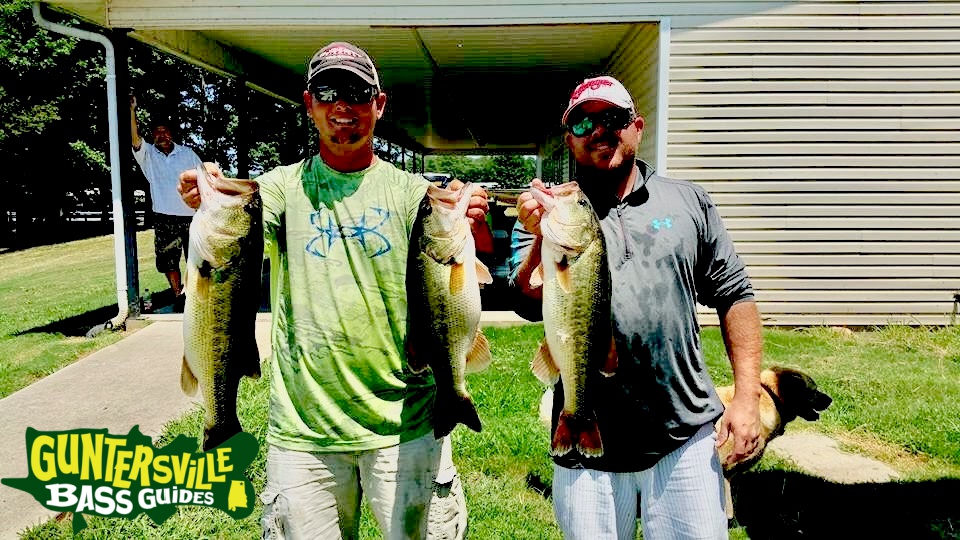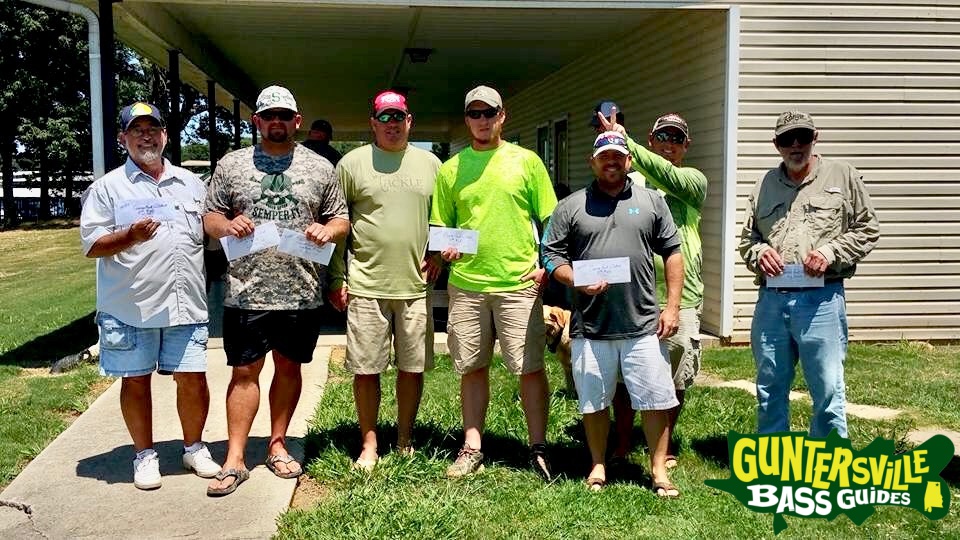 Capt. Jim
www.guntersvillebassguides.com
256-698-6593
Interested in a fishing trip? Fill out the form below
[contact-form-7 id="1040″ title="Contact Form 3″]