Lake Guntersville is not disappointing at all and matter of fact id have to say that the fishing is above normal for this time of year.. And we are having a blast. With some cooler nights the water temp has dropped a little and if we get the rain like the weatherman says we are then we might see some low 80's.
I have been mixing up what I'm doing on trips it all depends on the skill level of the anglers I have for that day. A NetBait T-Mac on Shaky Head fished slow has been deadly for numbers and mix in a big fish almost every time we are fishing that way the best color has been Green Pumpkin. A C-Mac in the grass with 3/8oz Picasso Tungsten weight has been hands down a go to this year and it is still producing some dandies. On the right days topwater has been really good..  Some days we flip and can really catch them using the New Picasso GUN METAL Tungsten Weight no more paint flaking off these things are the deal.. Flipping A NetBait PacaCraw Green Pumpkin.  Heres some pics from some trips hope you enjoy them.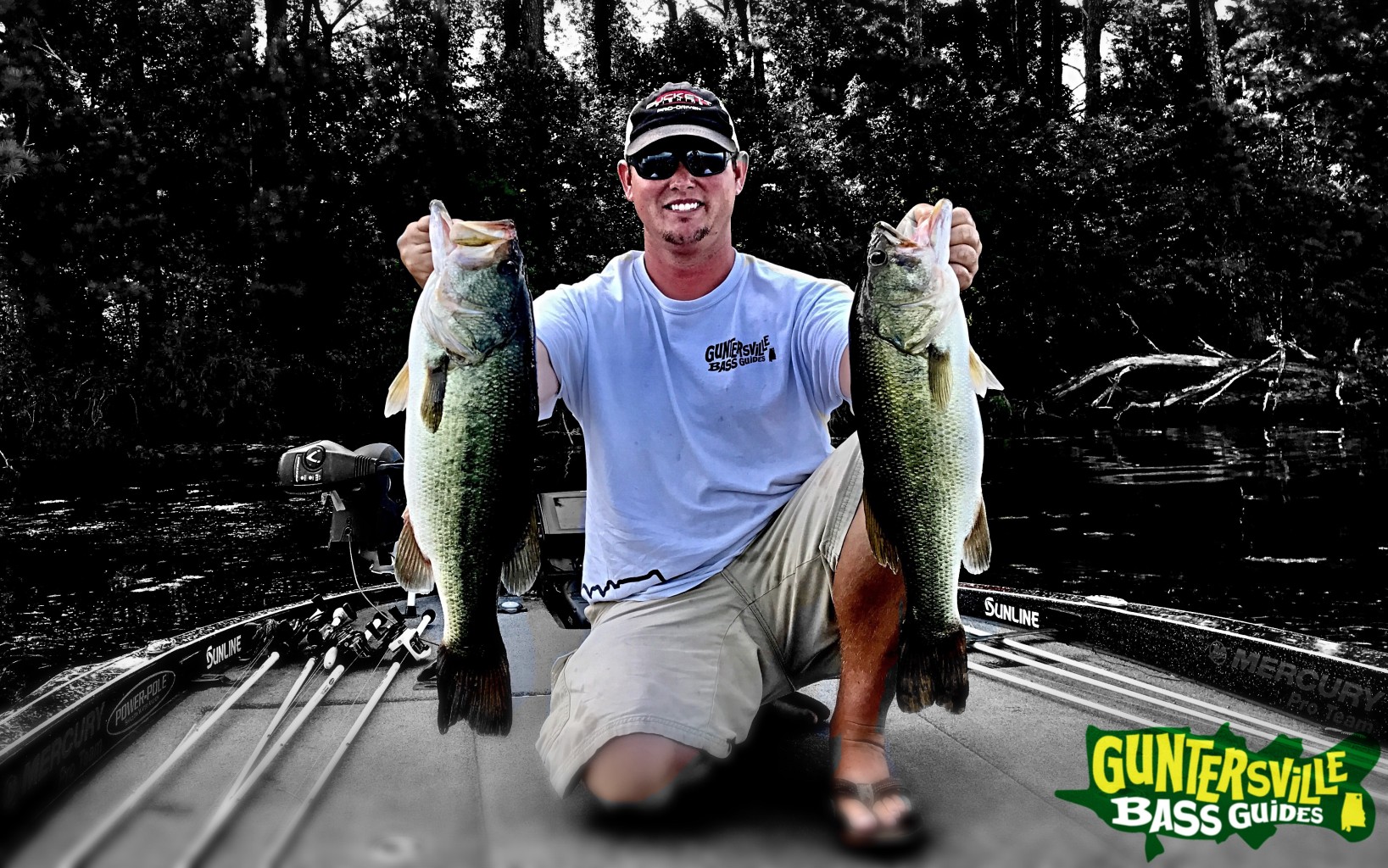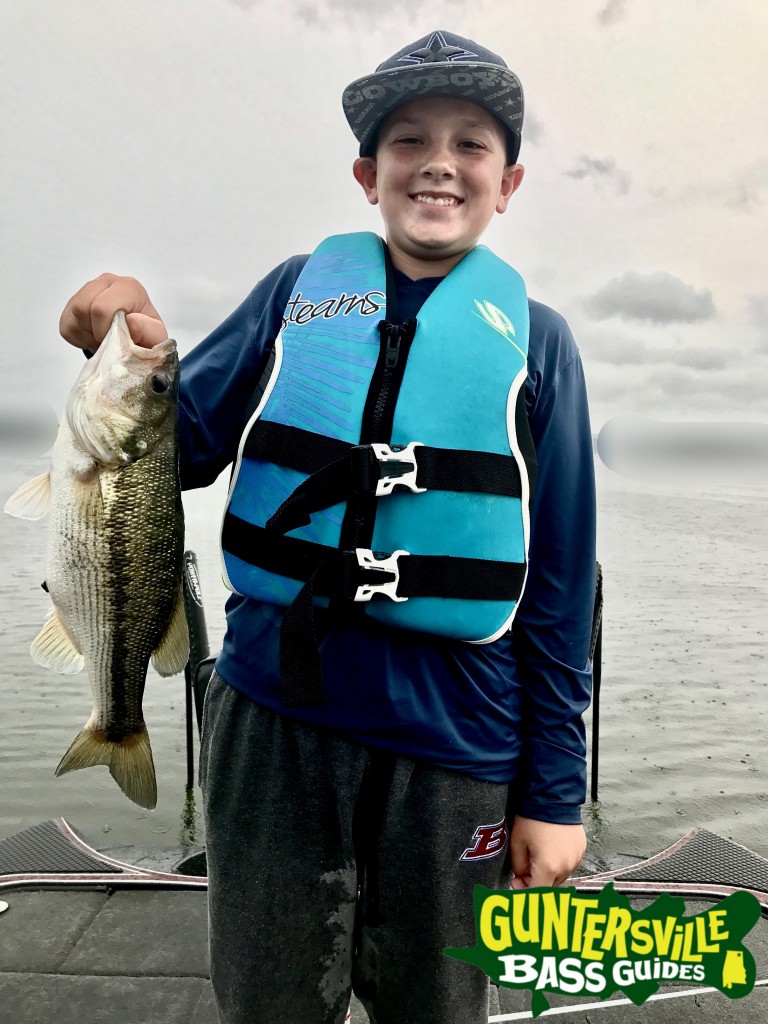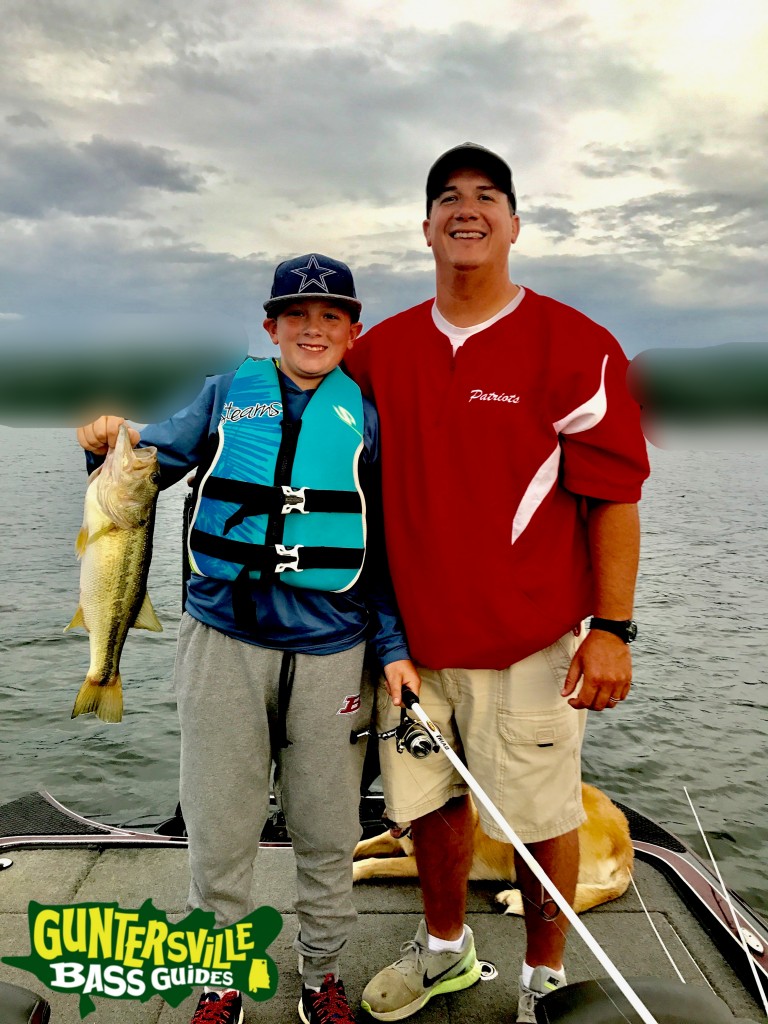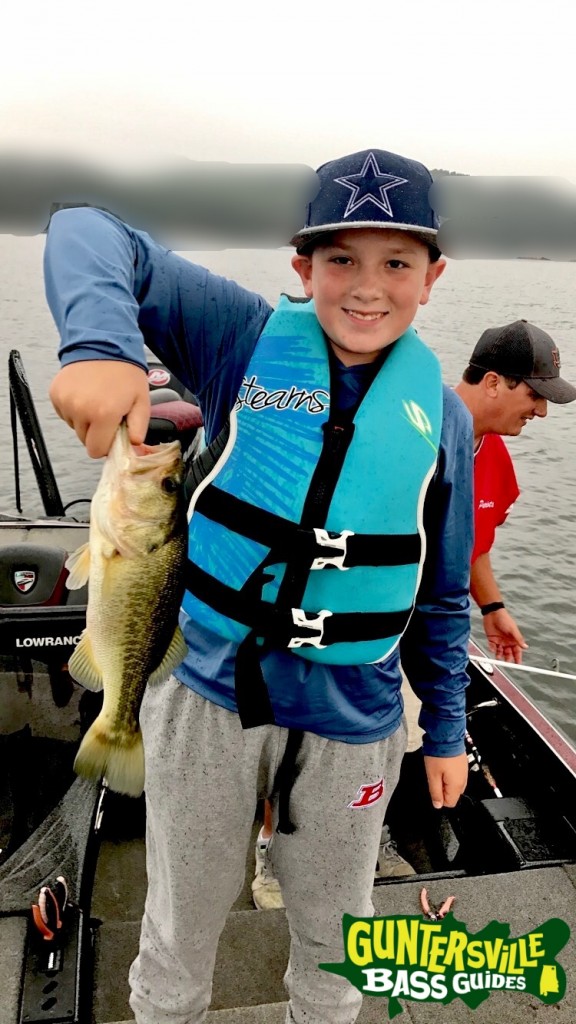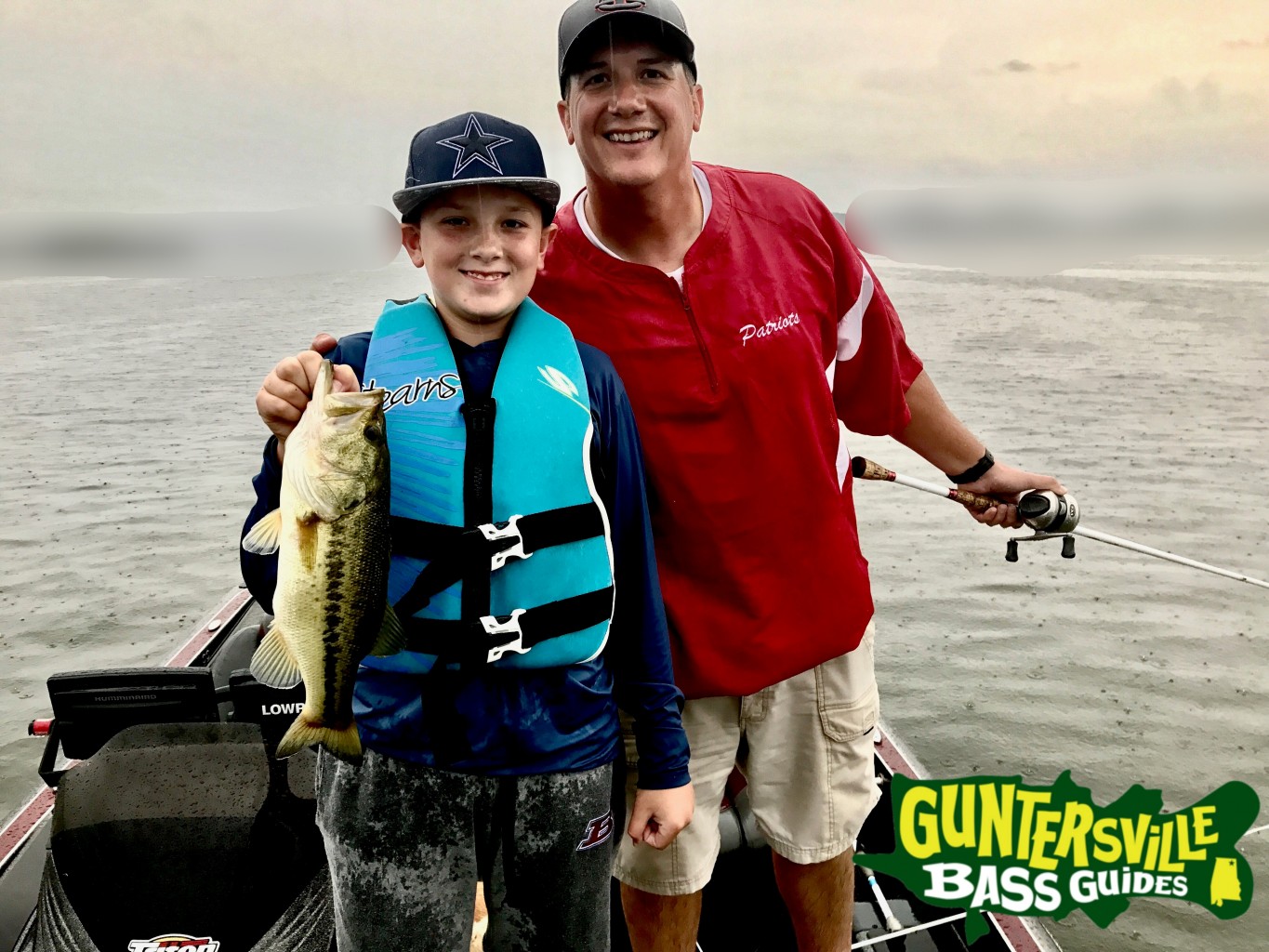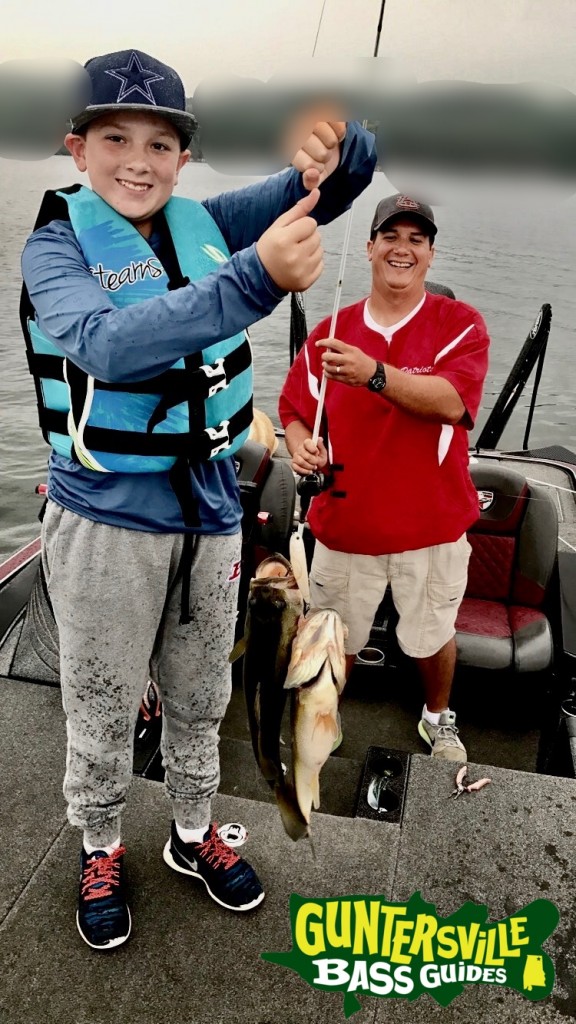 Check out his Double on a topwater. His words was " its a big one" and when I see that there was two on there I knew he was going to be excited. Congrats!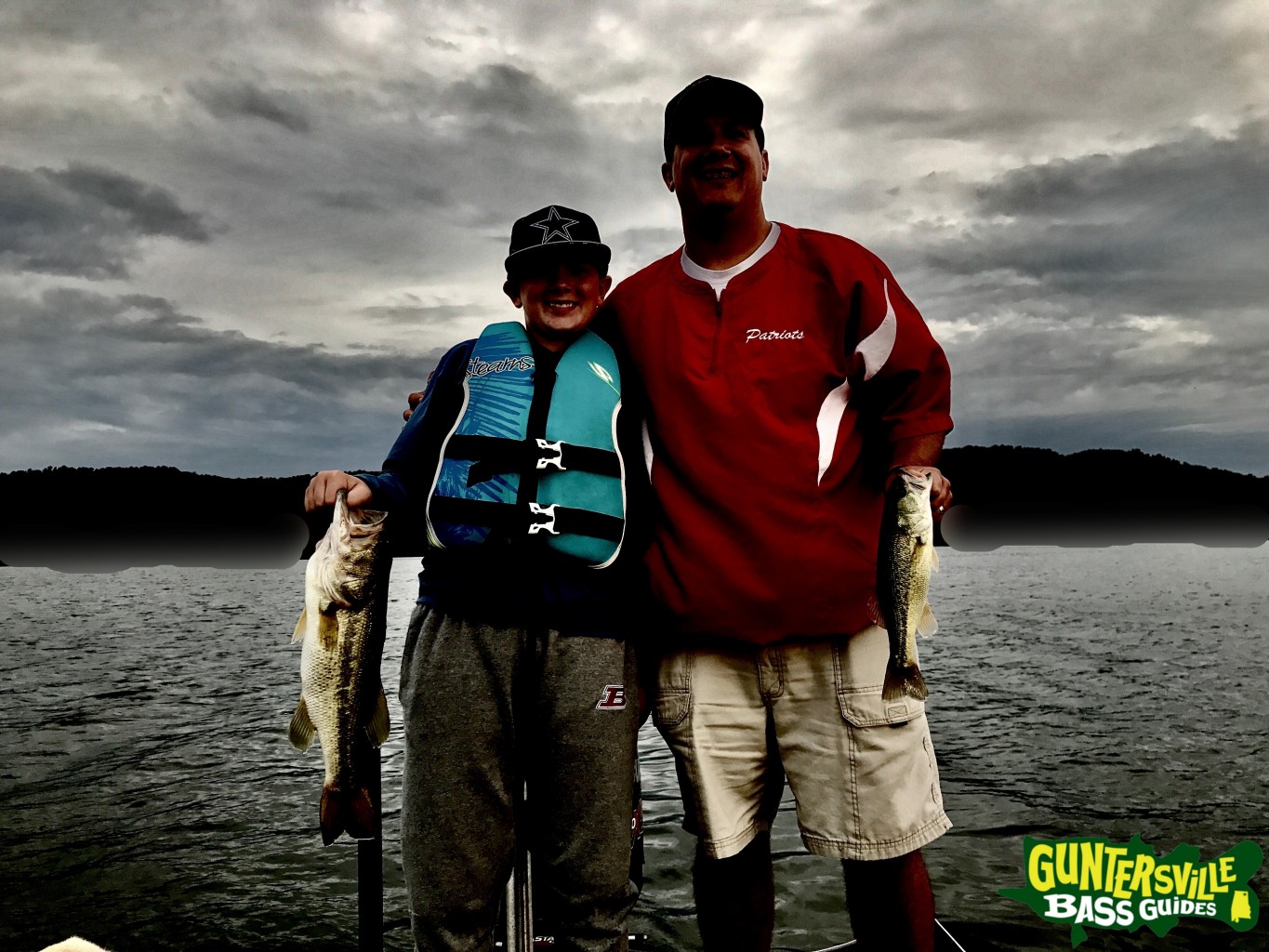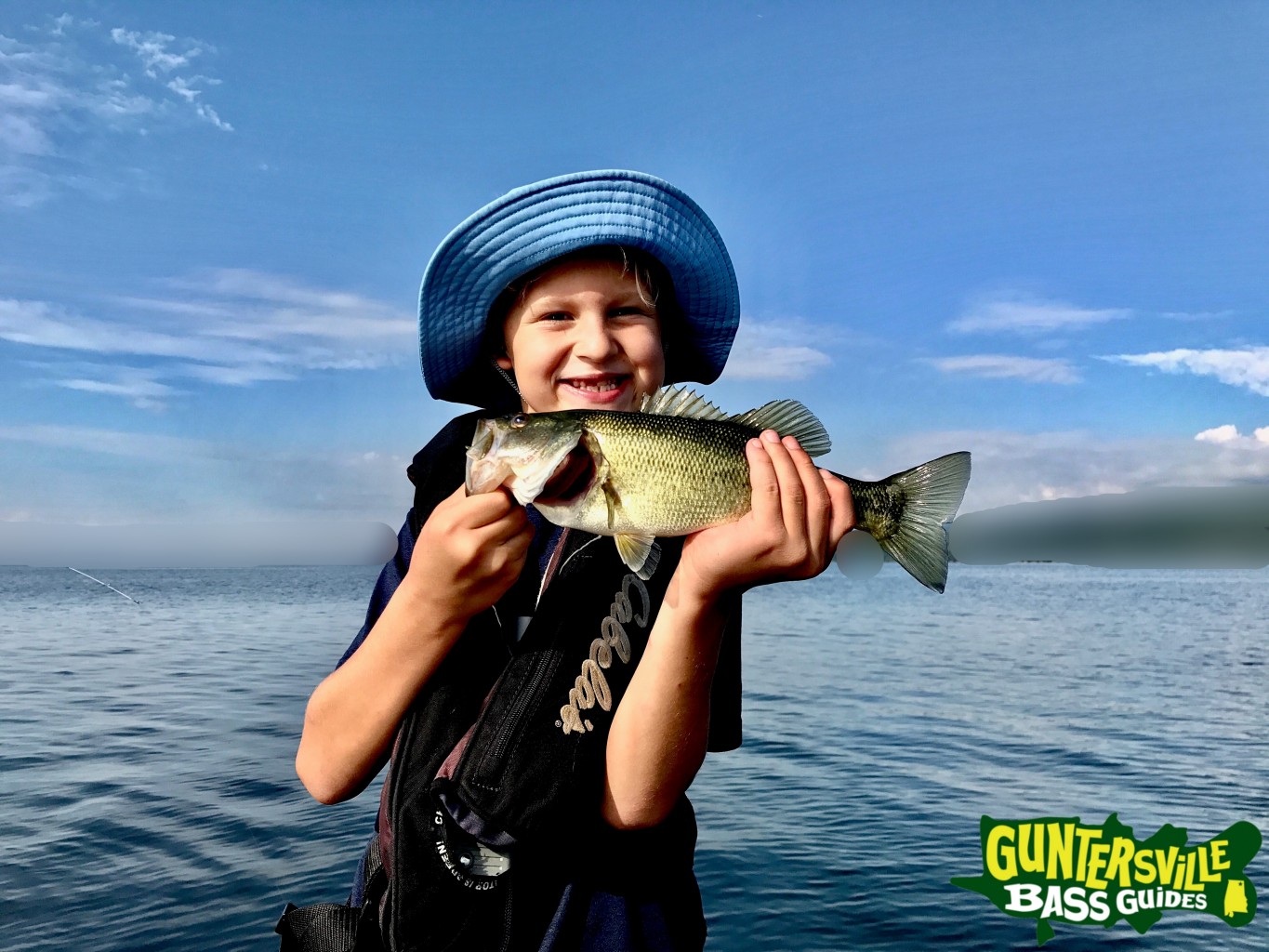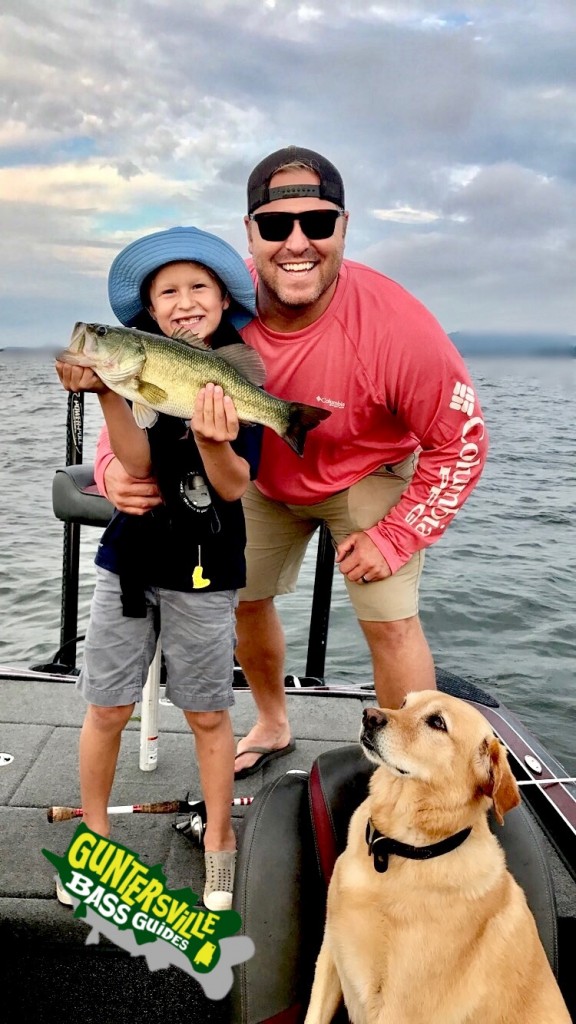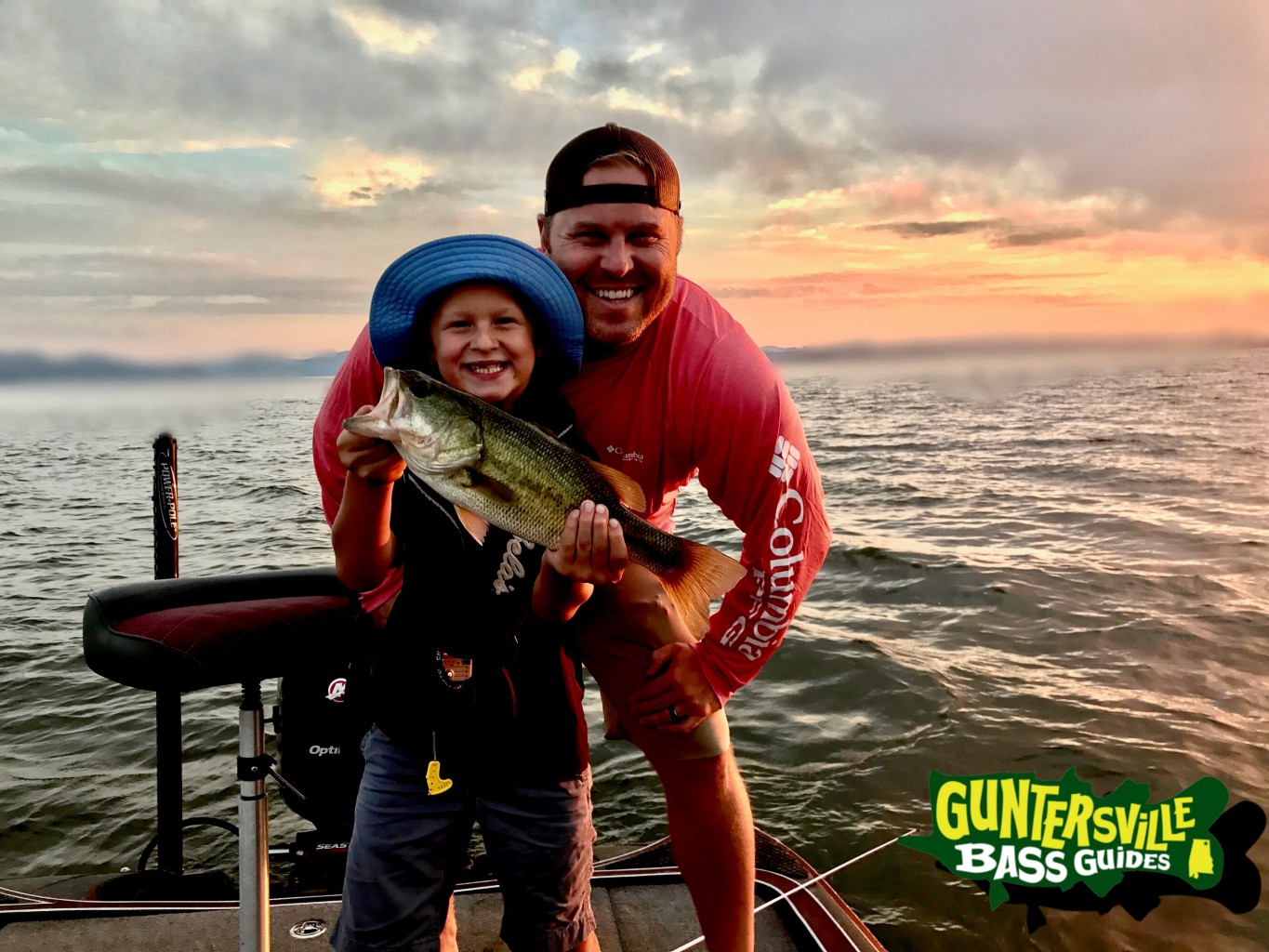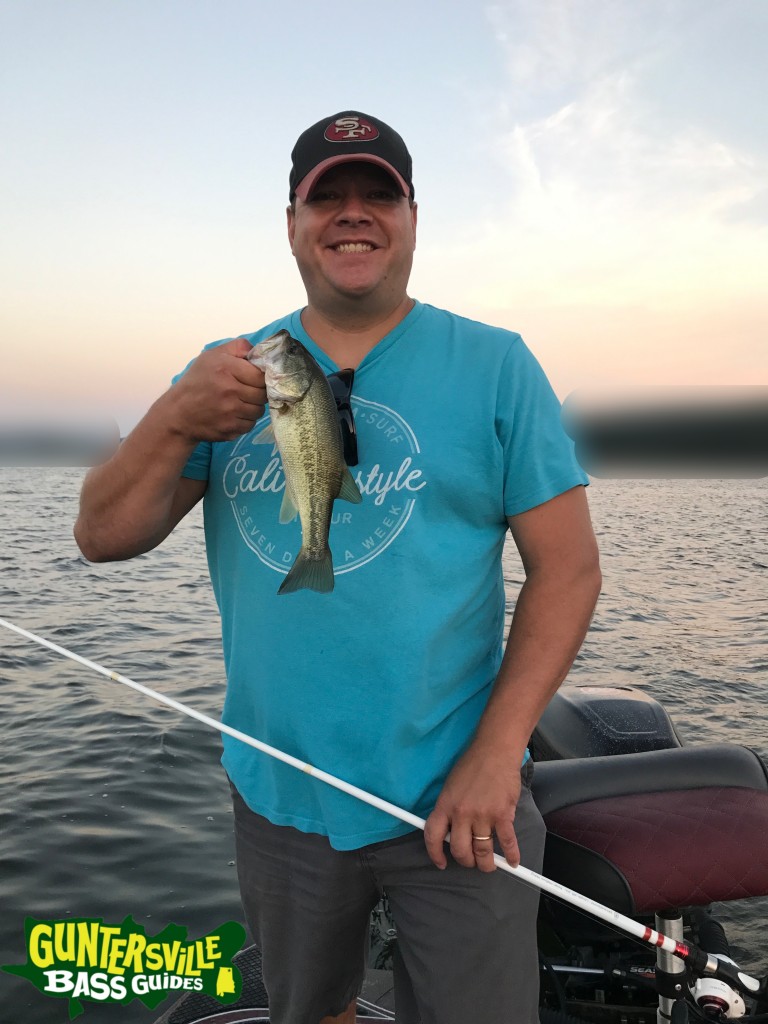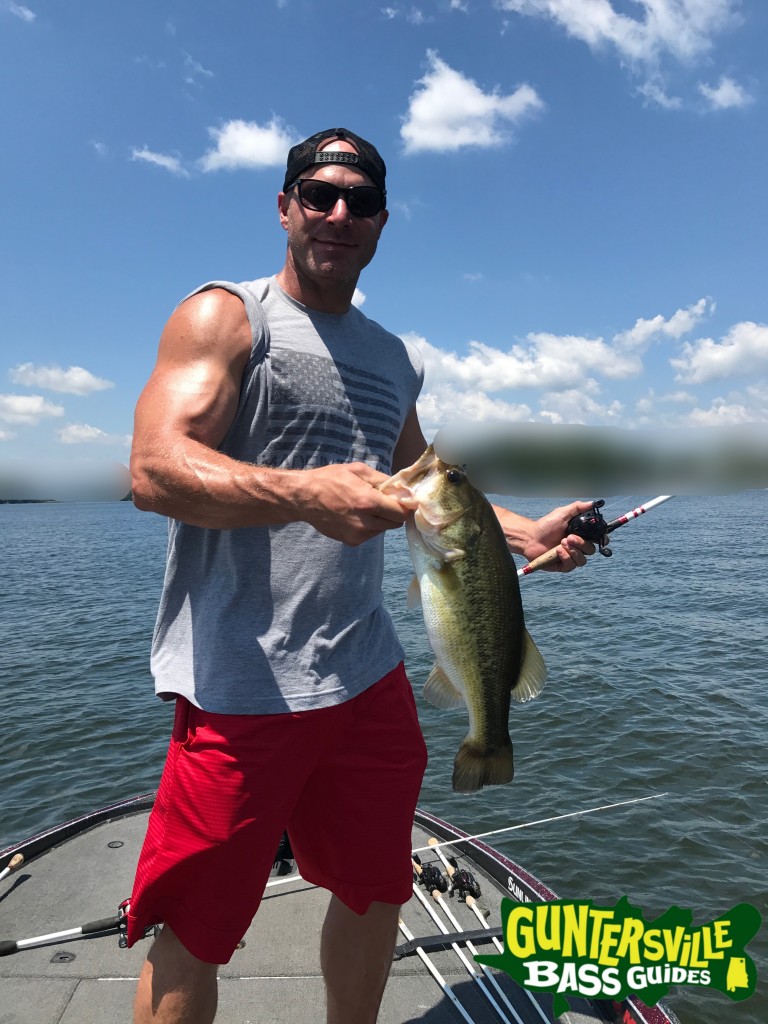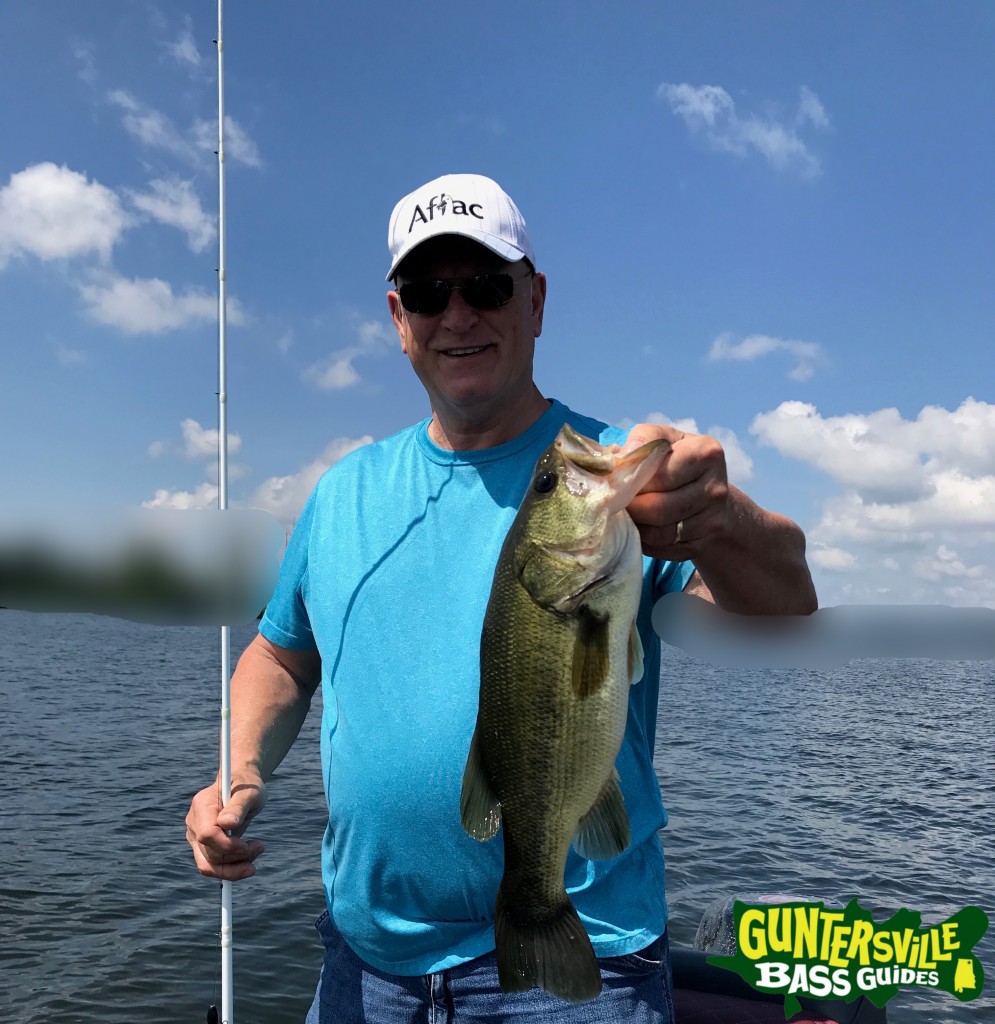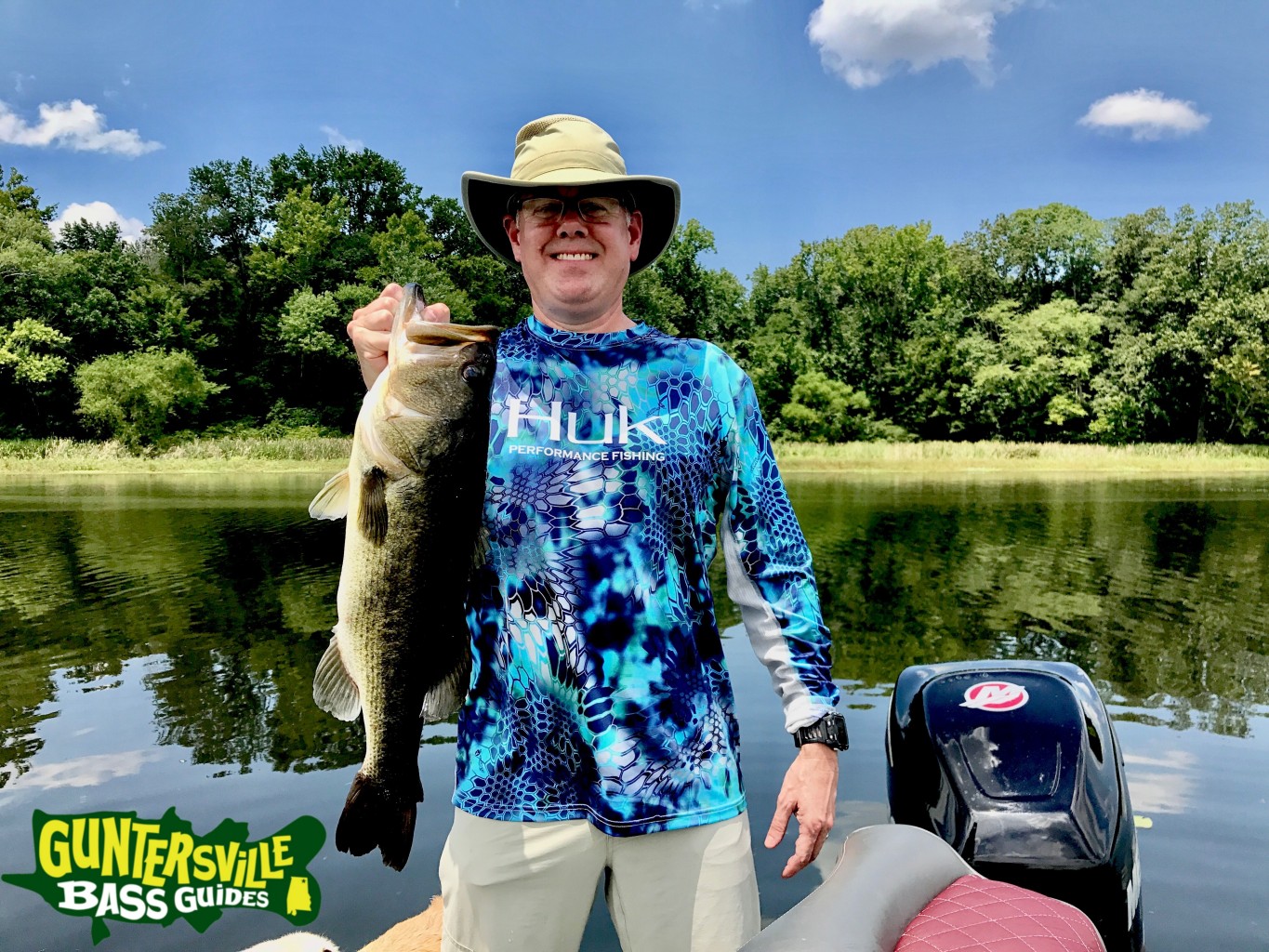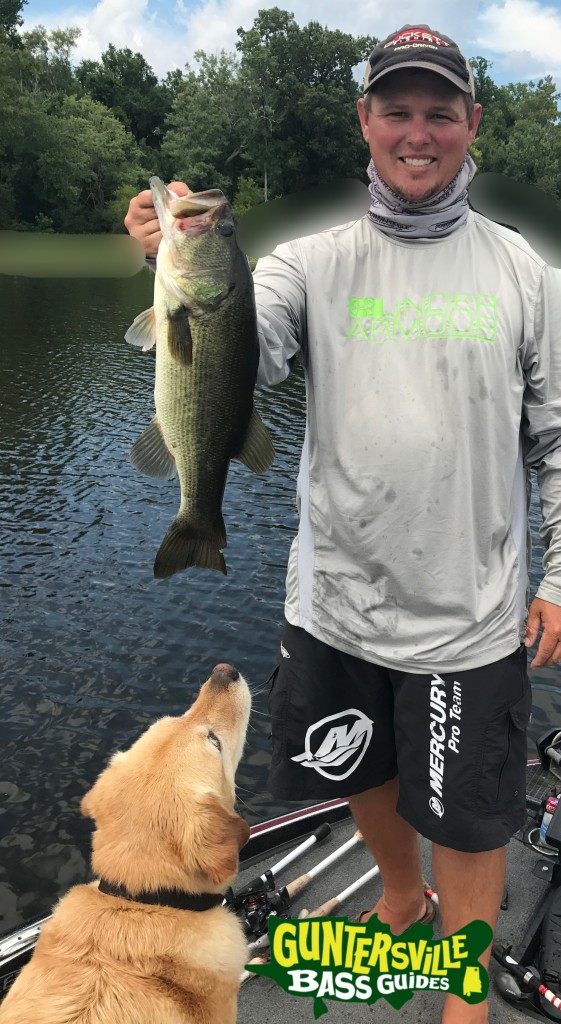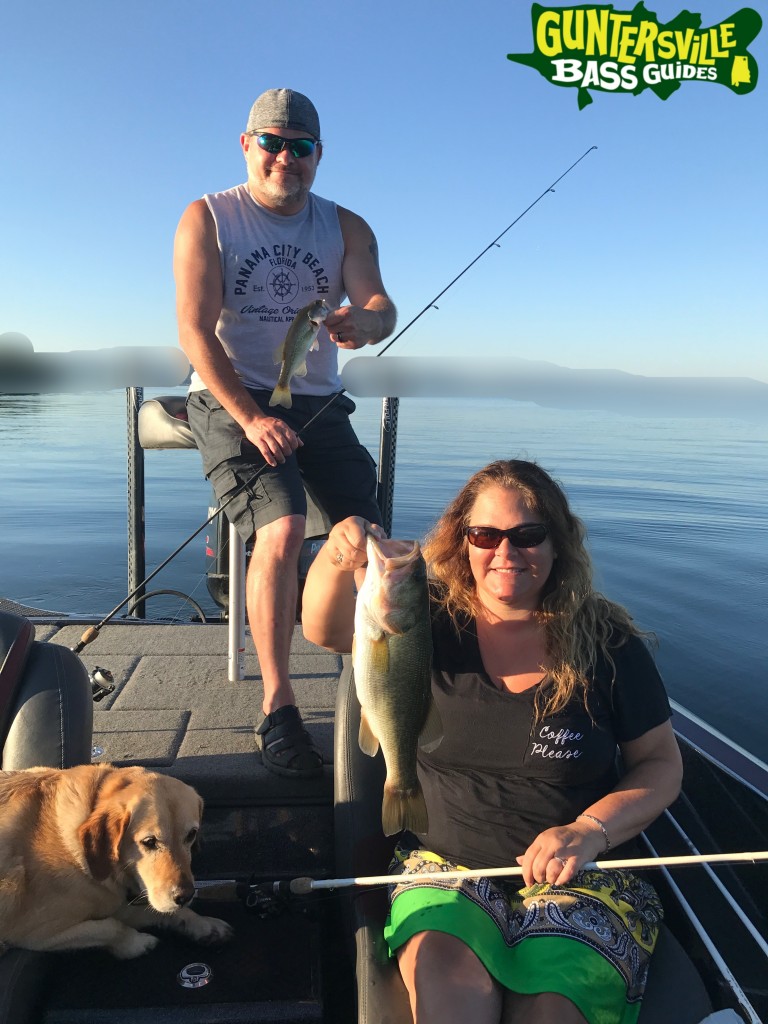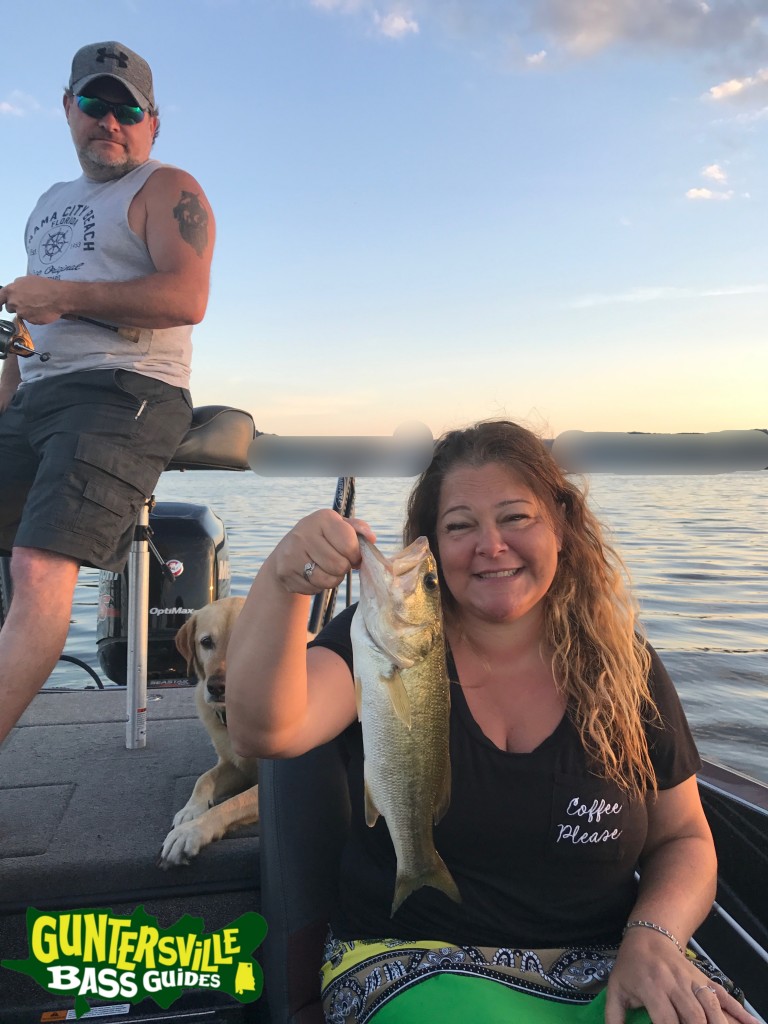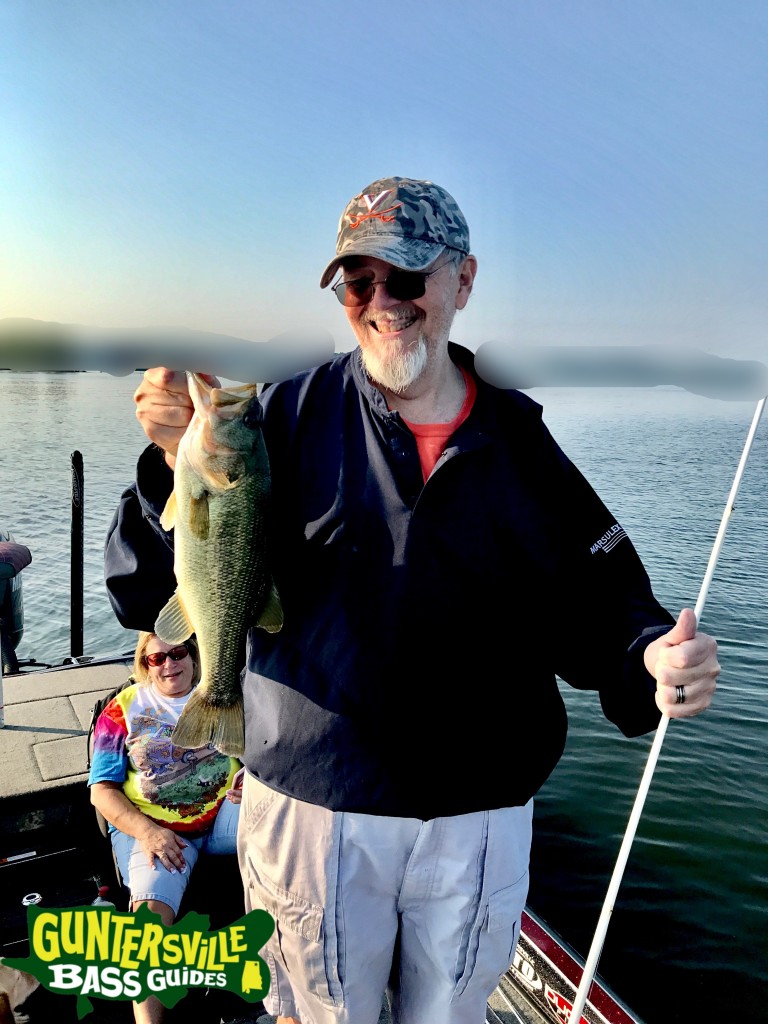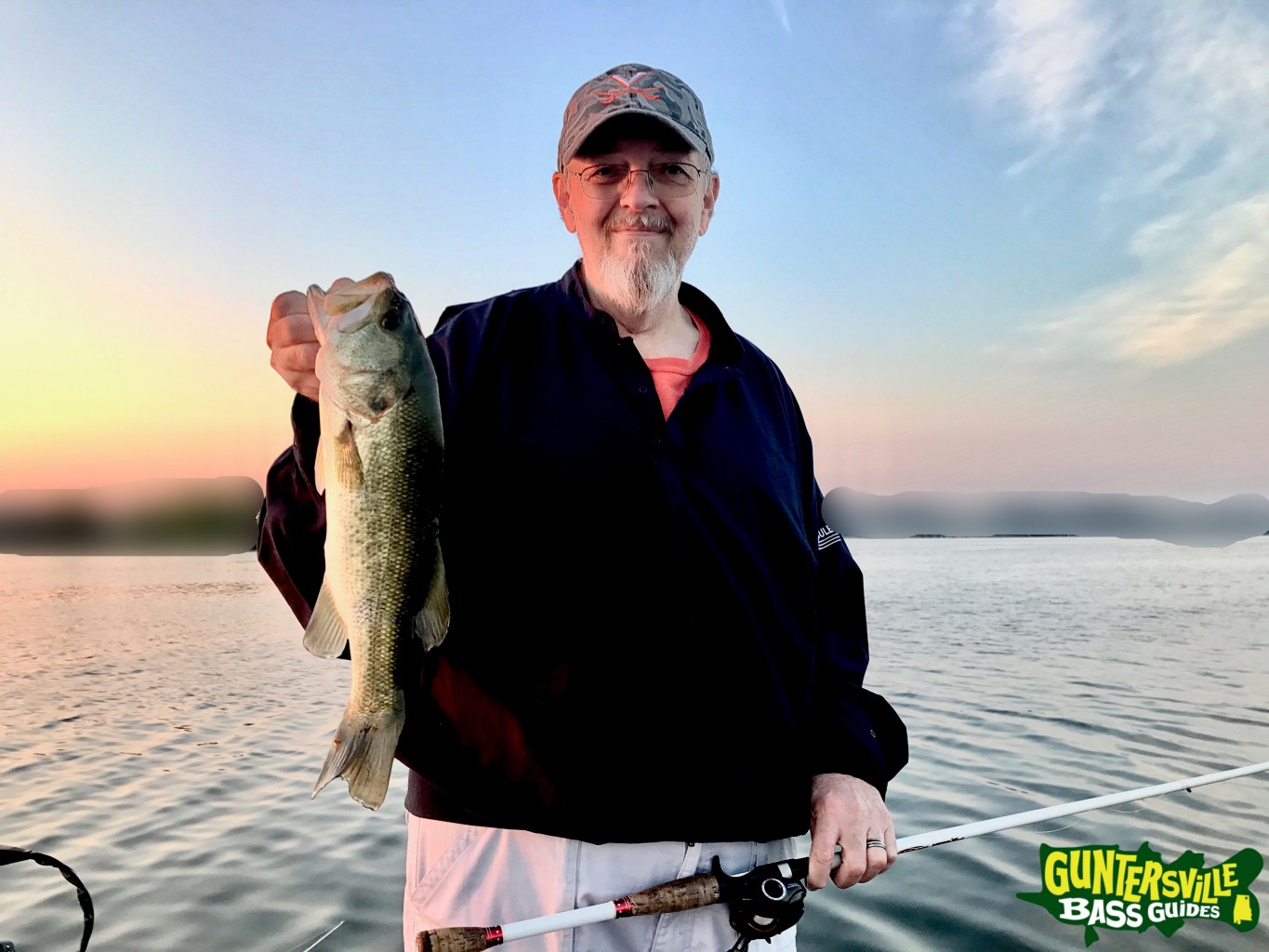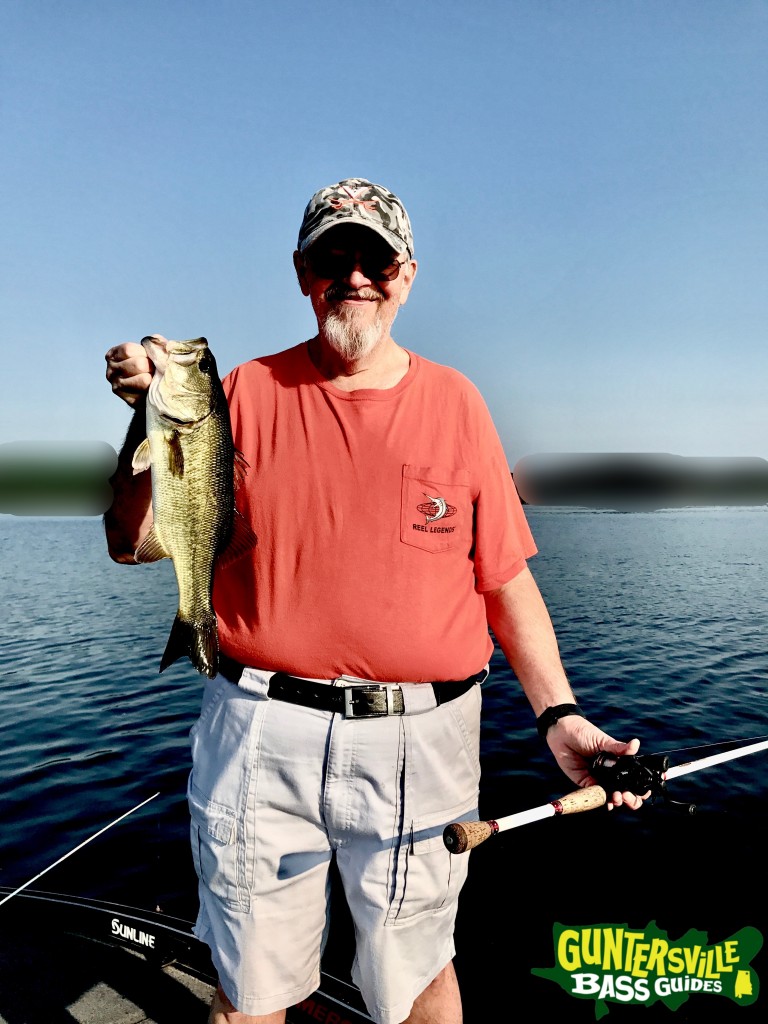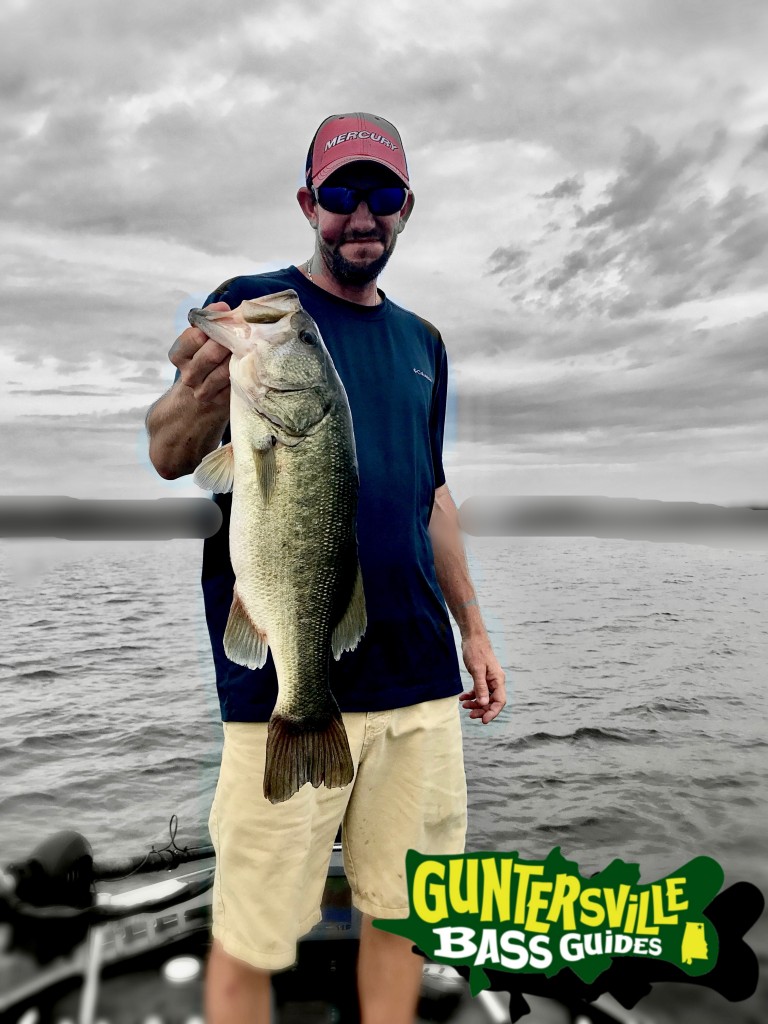 Moe with a chunk.
Booking the frog dates already my October is filling up and some September dates are still open and August has some openings.
To Book By Phone 256-698-6593
By EMAIL CLICK HERE
Capt. Jim
www.guntersvillebassguides.com
256-698-6593