Looks like the FLW got dealt some of the ugliest weather of 2017 but that didn't stop the them from figuring out Lake Guntersville. These guys are good and thats why they are some of the best in bass fishing along side the BASS Elites. In last weeks report I figured 19 a day would win and 17 a day for the top ten well as of 1:09pm to make the top 10 15,66 lbs made the top ten and by the on the water live weights Bryan Thrift is at 73lbs and that is 18.25lb avg … still have 2 hours of fishing so maybe this will all change..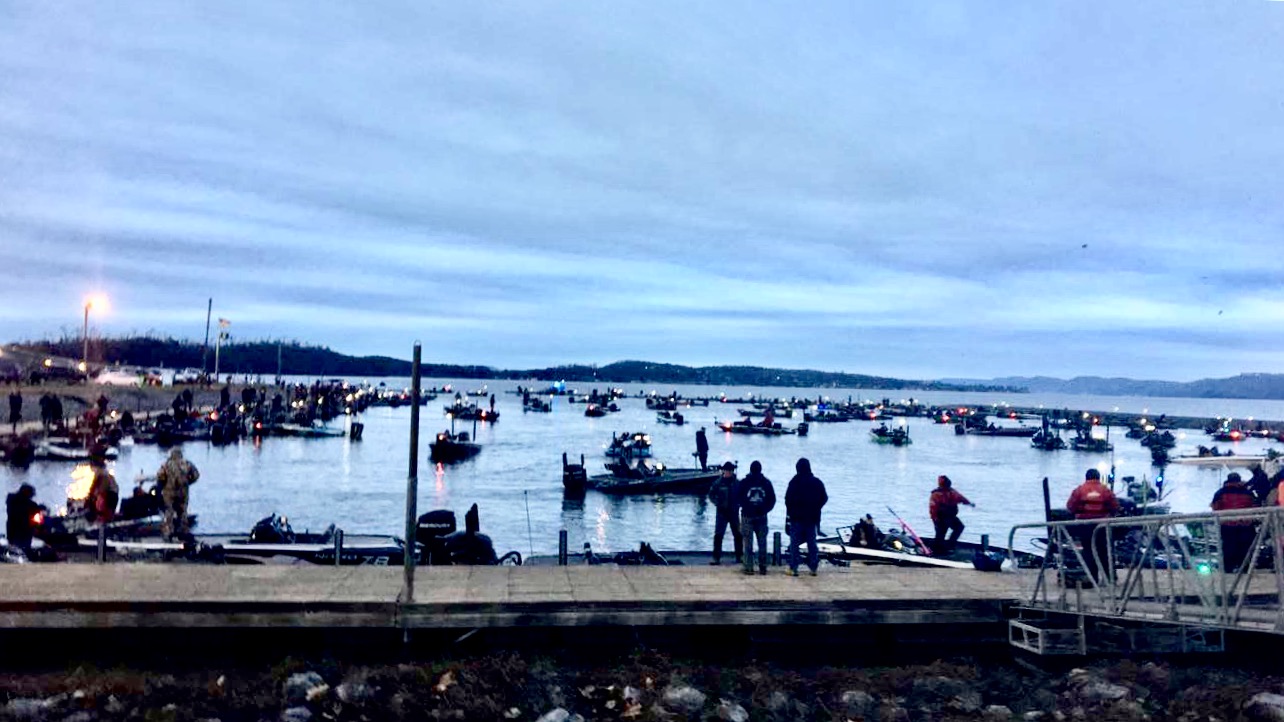 We had our open house at Duckett Marine yesterday and it was a very full house, we had Kevin VanDam, Randy Howell, Shaw Grigsby, and Boyd Duckett signing autographs and giving seminars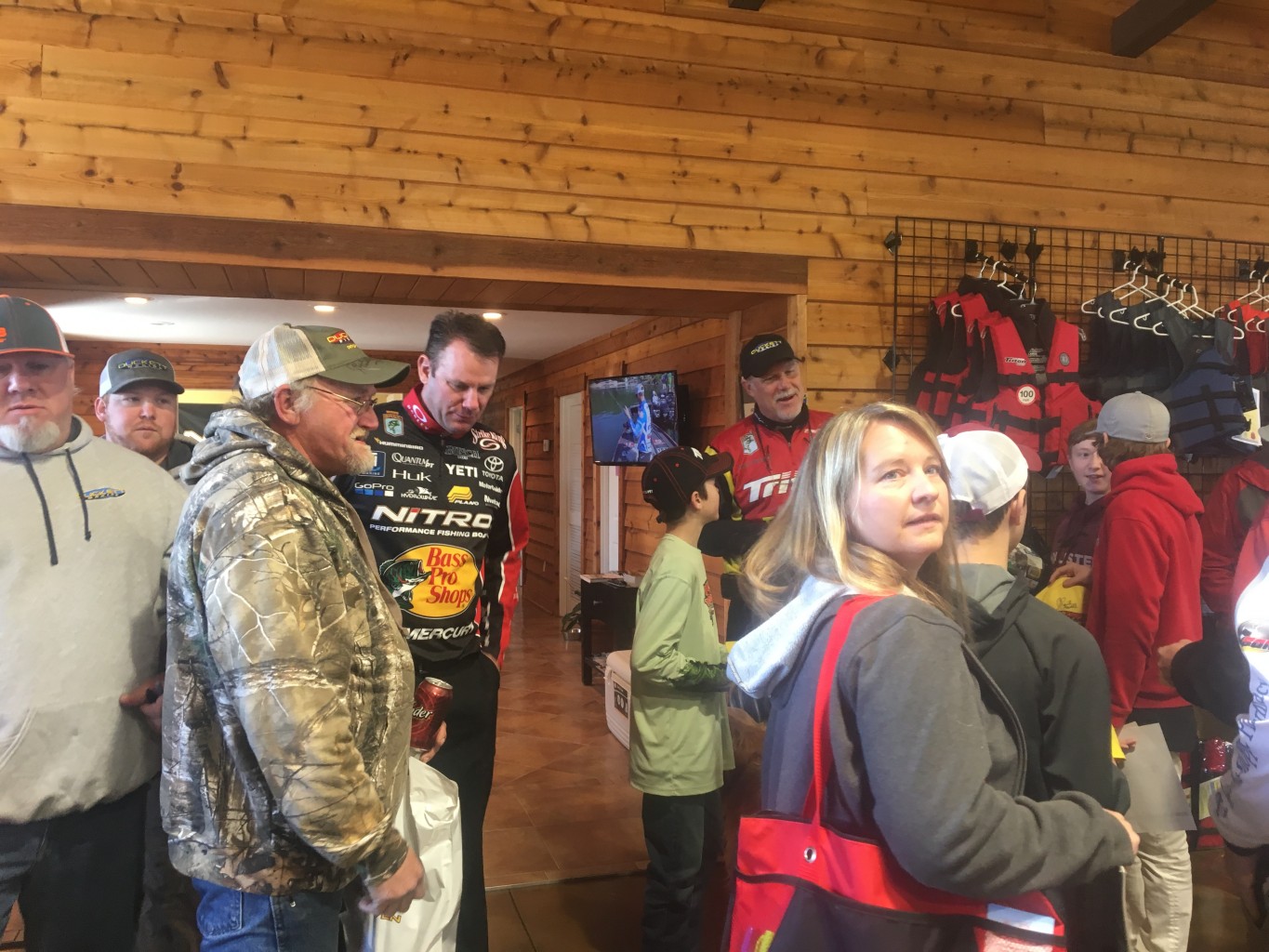 and a lot of local businesses attended as well and the one I want to talk about is Clay Baldis for the Alabama Bass Trail. After a couple of mins of talking he asked when I was coming back to fish with them, well and here was my answer…. I would but I just have a hard time not saying anything when someone pull right up next to you and starts casting where you are already fishing…. Clay had a ver impressive answer for me.. "we revisited that rule about a year and half ago and its a 50 yard rule regardless trolling motor up or down".. so you can imagine I was like wow thats awesome.

It takes a tournament trails like the Alabama Bass Trail and American Bass Anglers (have the same rule) to keep this sport we all love fun and growing. Now if we could just get these tour level events to follow in their foot steps, this week I watch FLW guy after FLW guy just cut other anglers off and some with really big names just try to bully their way in just to catch a fish.. Think about it like this if  YOU ARE fishing a small area and another angler came in and casted and caught your line on his 1st cast how upset would that make you?  Sure that angler found the same spot as you did but YOU was the 1st one there .. Do you own that spot.   um no! ETIQUETTE (the customary code of polite behavior in society or among members of a particular profession or group.) Do To Others As You Would Want Done To You.  
I didn't fish this week … shocker right but I can assure you nothing has changed the bass are still doing the same as they have been I have a few days left in Feb and a few in March.
Heres The Results
1. Mark Rose – West Memphis, Ark. – 79-11 (20)
2. Bryan Thrift – Shelby, N.C. – 78-12 (20)
3. Alex Davis – Albertville, Ala. – 72-10 (20)
4. Scott Suggs – Alexander, Ark. – 68-9 (20)
5. Shinichi Fukae – Palestine, Texas – 68-4 (20)
6. Brandon Cobb – Greenwood, S.C. – 64-10 (20)
7. Andy Morgan – Dayton, Tenn. – 62-14 (20)
8. Christopher Brasher – Longview, Texas – 62-9 (19)
9. Justin Atkins – Florence, Ala. – 61-15 (19)
10. Chris McCall – Palmer, Texas – 55-12 (18)
Congrats Everyone
Mark Rose was cranking rip rap and Bryan Thrift was fishing a lipless in shallow grass.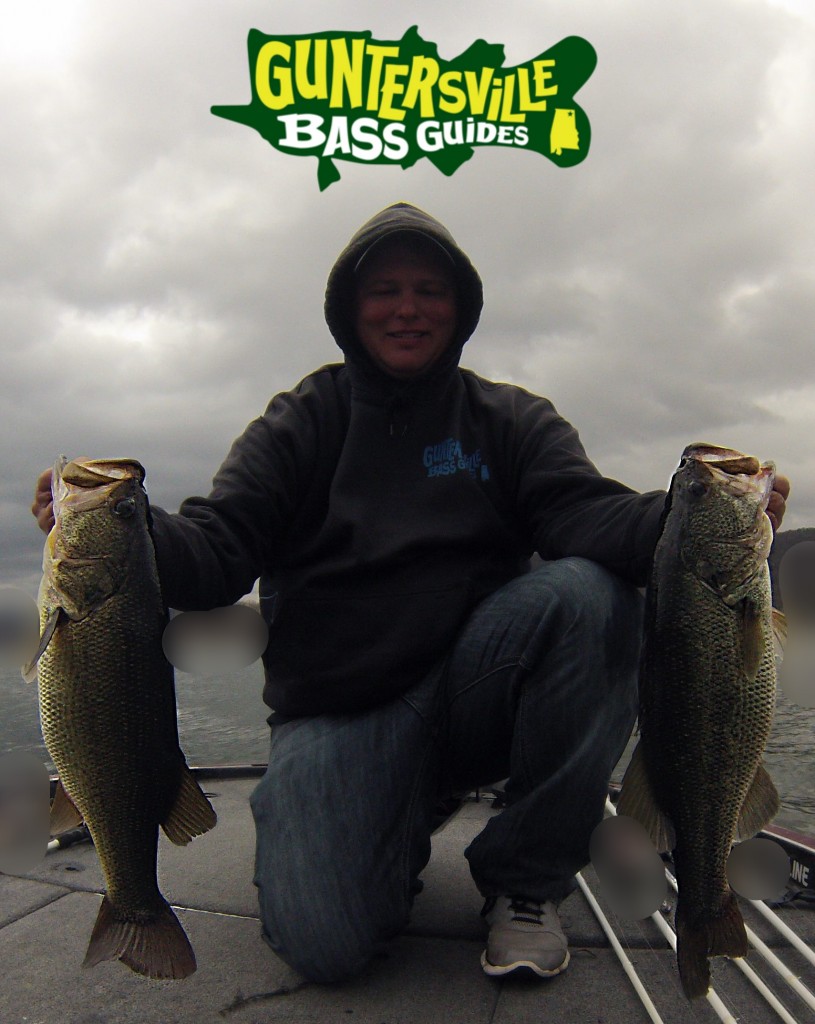 I went out and checked some spots Today Feb 7th 2017 and from what I can tell the pro's didn't find my fish….
I have February 13,14,15,16,17th open I had a week long trip reschedule so I need to book these dates.. Im offer $50 for any of these dates mentioned.. send a message..
I spent about two hours fishing and checked my main spot and they was still right were I left them.. Caught these two on the old lucky Red Lipless. I have days open this month to take you fishing and in march the days are filling up fast ( thats not a sales tactic ) trips are booking up. I have a feeling this march is going to be one for the record books..
Don't Forget about the Raffle Drawing for a Fishing Trip.. ENTER HERE
Capt. Jim
www.guntersvillebassguides.com
256-698-6593