Its starting to look like things are lining up.. Lake Guntersville is getting herself back together after a slow down a couple weeks ago.. Still a lot of moving going on as the bass are trying to figure out what they want.. But one thing is for sure the big ones are still there and mixed in with the elementary size bass.
Grass… Yes the grass is starting to develop in to mats in select areas and has given us some great action… And this heat is bad but it will make fishing the mats even better as it cooks the top layer and gets all cheesy ..
Water Temp : 86
Clarity is 3 feet
Heres a few pics:::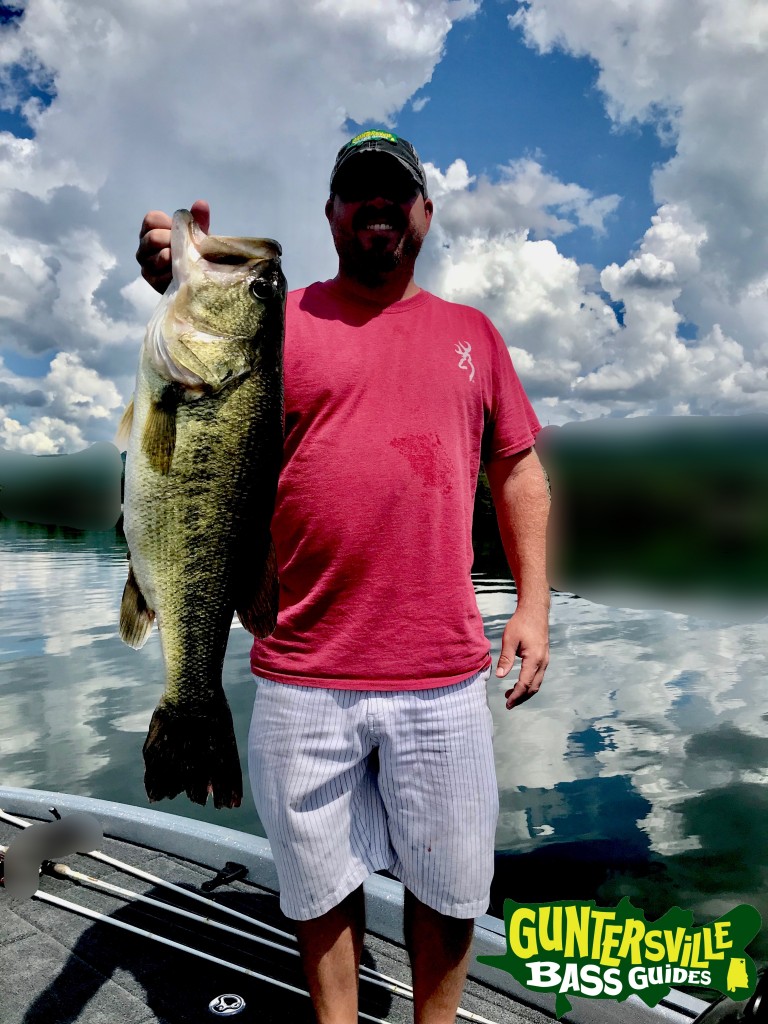 Eric and I went out for a couple of hours to try to figure out the big bite and it seems we got a start on it.. with them being within 10-15 yards from where I've been guiding just hunkered down a little more then we have been fishing…
We have had a fun week out here, looking forward to the transition into fall and see what is in store for us…
FROGGIN TRIPS ARE NOW OPEN.
Capt. Jim
www.guntersvillebassguides.com 
256-698-6593