Not going to sit here and pull your leg and tell you the lake is awesome right now! Its awesome once and awhile and the other time its down right tough. With a Flooding and weather warming up and cooling off and the lake levels dropping down to 593.20 then back up to 595 thats a huge change for our bass. I haven't been fishing a area if I catch one I keep moving so it might hold more fish then what I have caught so I'll save that mystery for my customers and their trips in the up coming days.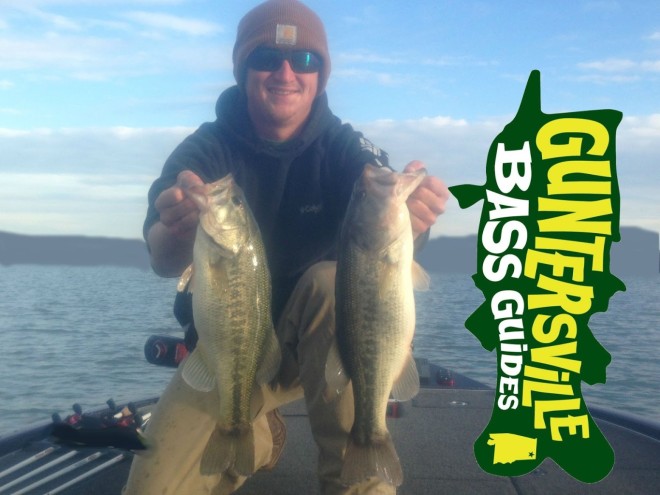 I've been using Lipless crank baits Square bills, spinner baits, and Chatterbaits all around grass from 2 feet out to 12 feet and from the river to the backs of pockets and creeks and the only thing I can tell you that is the same with every place I get a bite there is Green Healthy Hydrilla and hard bottom.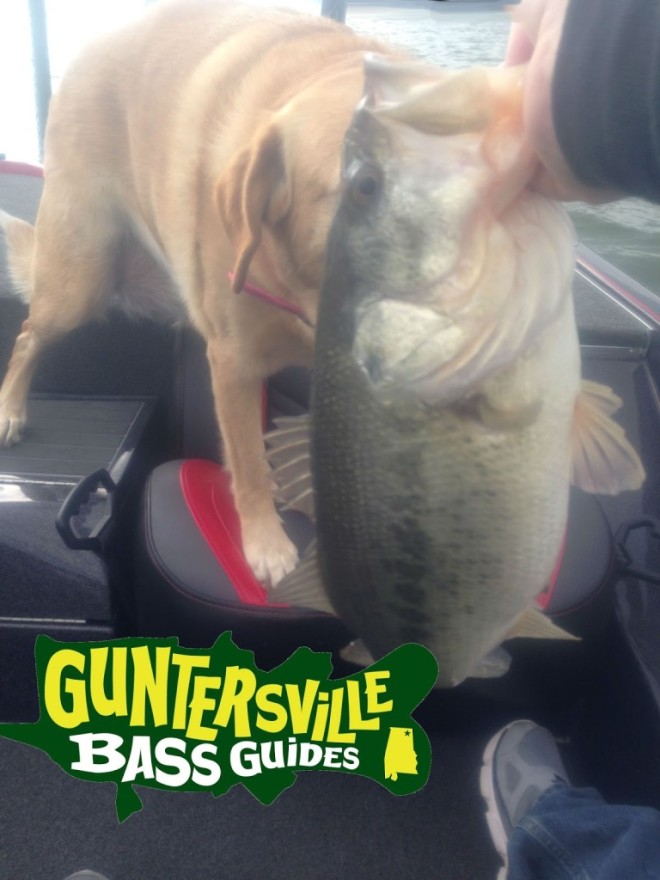 With spring getting close Feb. is a good month to punch your ticket for a big un and as you can tell that isn't happening yet it should be but just not yet.
We have a busy weekend coming up on Guntersville with FishLifes Big Bass Battle the Ram Open and Bill Lewis Rat-L-Trap tournament and with that much traffic on the lake someone will have some big ones and if your fishing hopefully its you.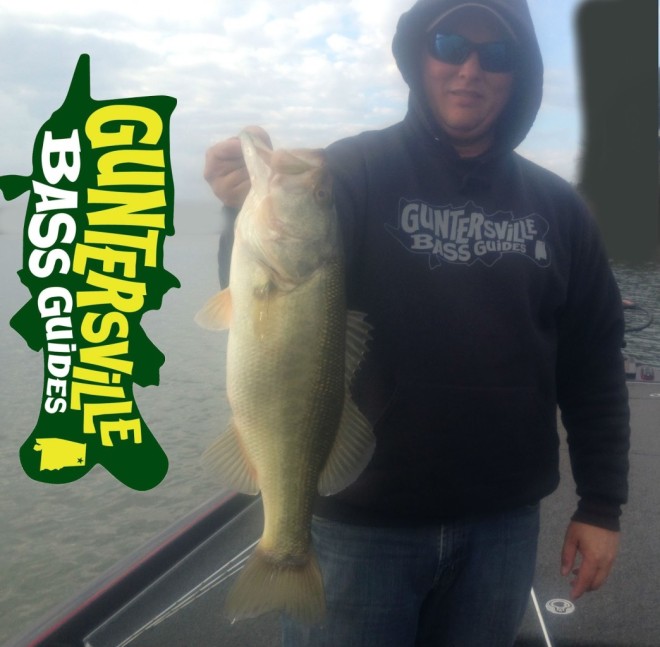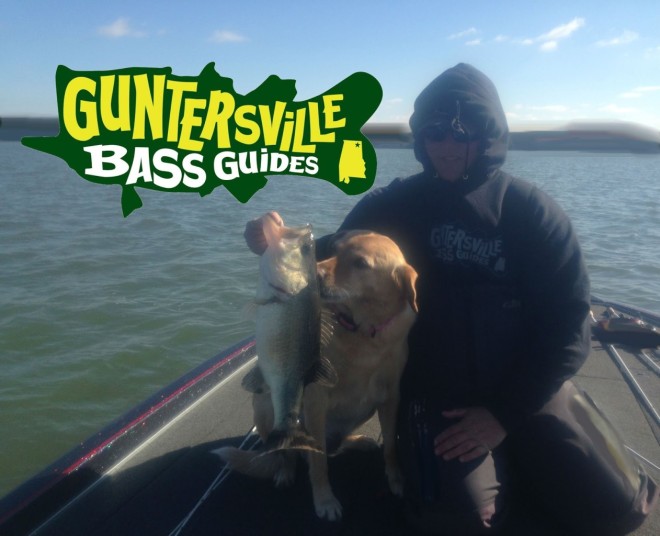 Water Temps this week go like this
the highest I've seen 64 the lowest 45 and fish have been caught in all different temps so I don't believe there is a magic temp just yet.
In the last pic that was taken on 2/4/16 it was cold like low 40's to high 30's and you can see I'm not really bundled up and here is why.. Under Armour Cold Gear it works hands down. No more bulky coats to wear and feeling like you just can't move. Click Here to see more.
For Information on booking a Bass Fishing Trip with us you can Click Here or Call 256-698-6593 or EMAIL
Capt. Jim
256-698-6593