Lake Guntersville is shaping up nicely in the last week. We have been busy with young anglers catching their personal best to a group from Finland fishing two days with us and dodge storms its been fun.
Water temps are holding in the mid 70s and most of the lake is clear but there is still plenty that has color to it. Oh and the floating grass is still a pain so what can ya do!
We are finding a great offshore bite on most days and the other days are just going fishing either way its been producing. The Big G is looking to have a bright future and great present with the fishing being as good as its been all year along with the bass recovering from the spawn like champs one can only think of the fun we will be having. Heads Up with the recent rains the TVA predicts the water flow to pick up and the lake level so theres a good chance for some floating debris .
Heres a few pics we got between rain drops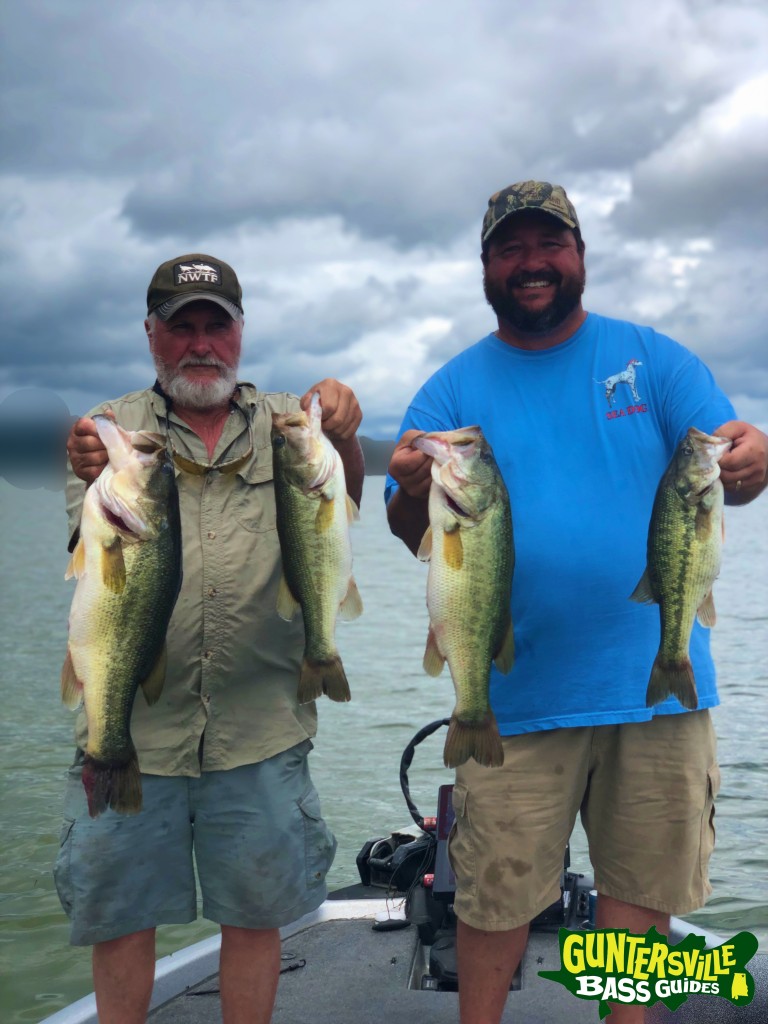 Looking forward to the next few months, they are going to be crazy good!
Are you getting everything out of your electronics? Stay tuned we will have something for you that will open your eyes and you'll see things like never before.
Booking Info: Call 256-698-6593 or Click HERE
Capt. Jim