Since my last report Lake Guntersville has not missed a lick. I would've thought with this intense heat that the bass would go full blown summer time mode on us.. WRONG its been the complete opposite getting plenty of bites and some are Hawgs but all in all its been a blast.
NetBait C-Mac is still holding strong.
4X4 Swim Jig with a Lil Spanky has been a great bait to cover water and find some active bass
The BullShad has had a few days where it just blistered them.
Been fishing all 3 major types of grass Hydrilla  , Milfoil . & Eel Grass each one has its own pattern and its been depending on what the lake is doing that given day.. TVA that is ..
Think with all the grass we have this year the Frog Bite will be one to remember. Keep checking back for the frog update and I'll give my predictions on when you need to book your frog trip this year. My Die Hard Froggers have already booked their dates … They know what can go down on any given day out here..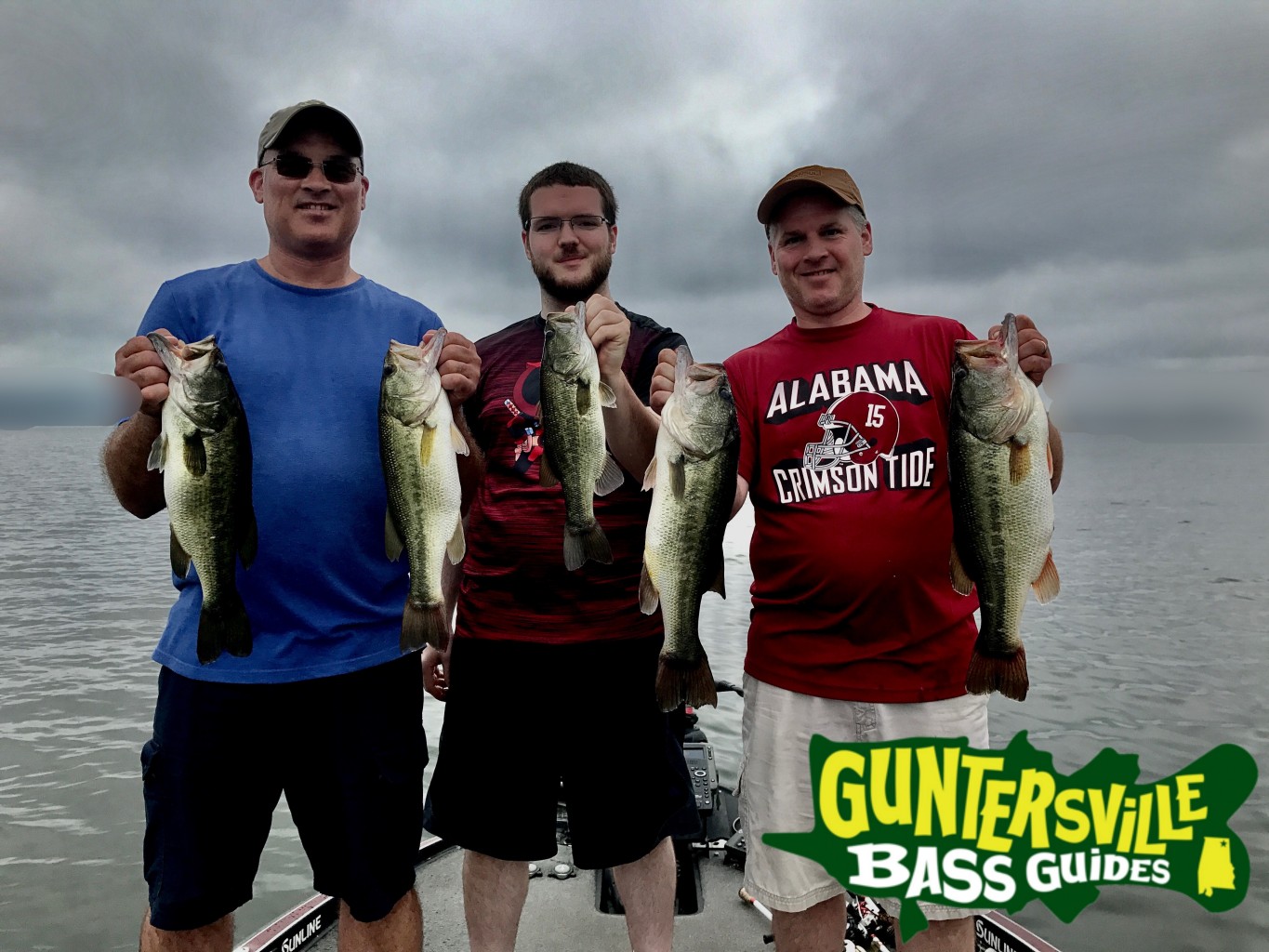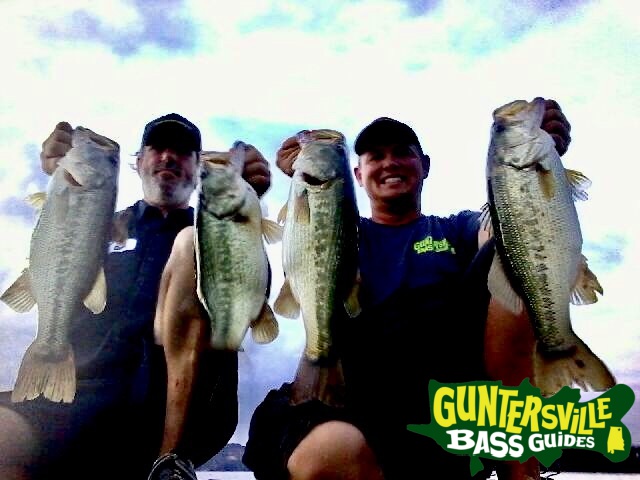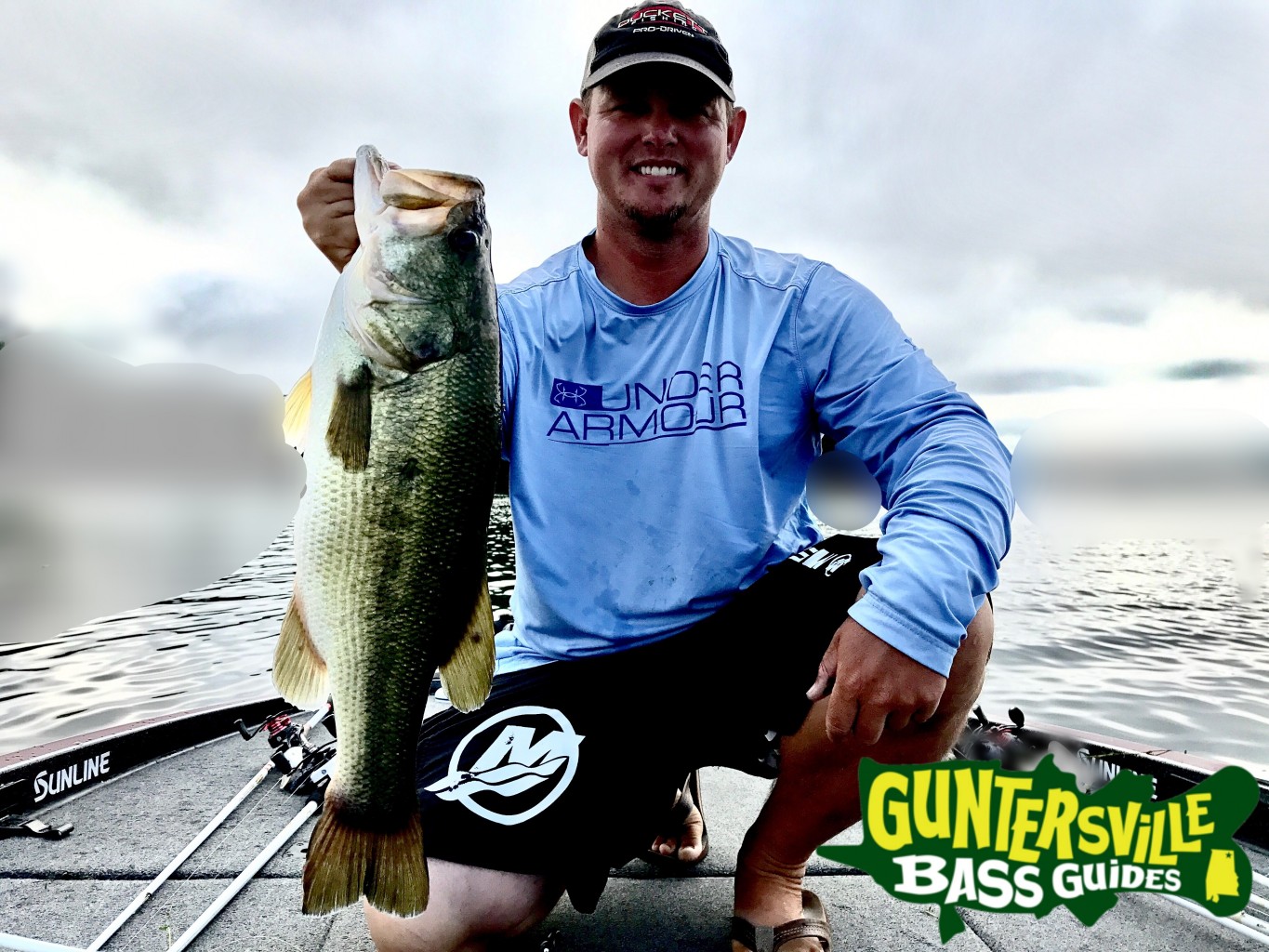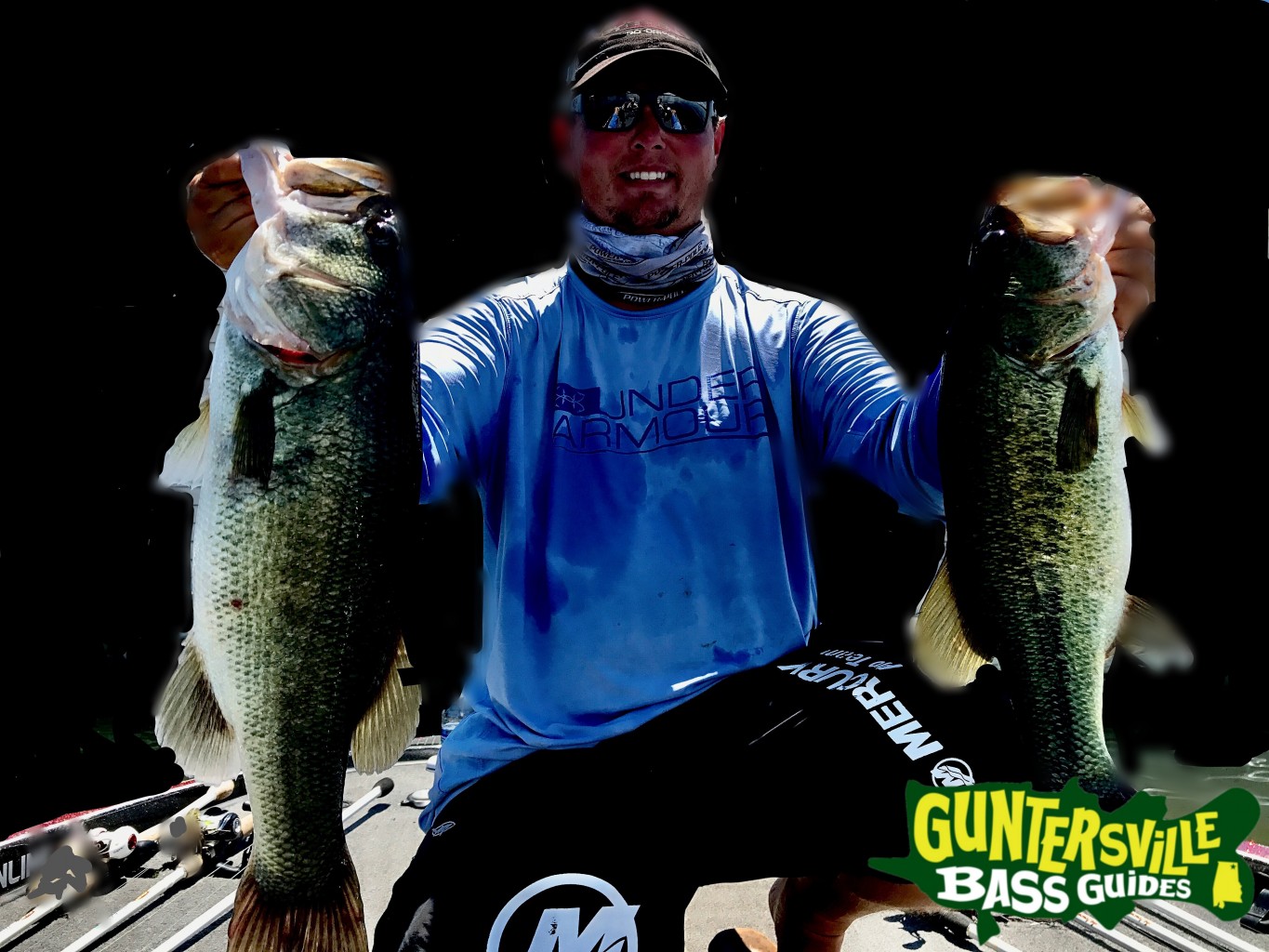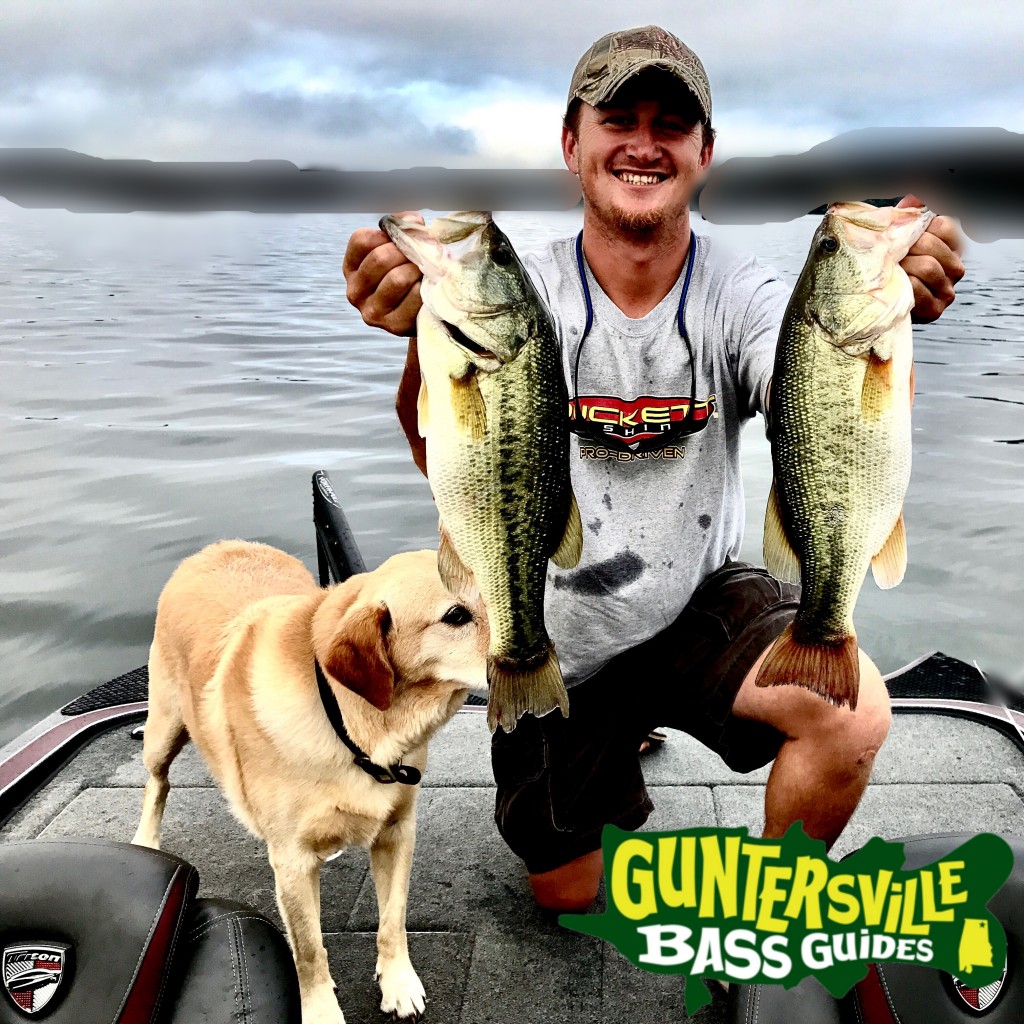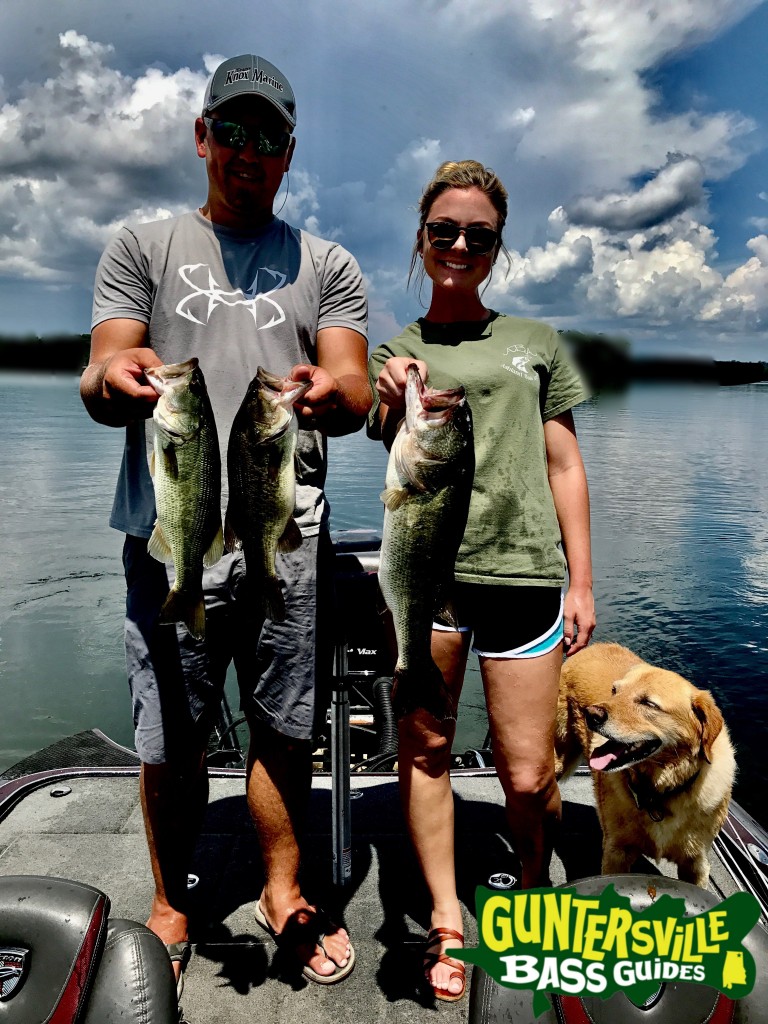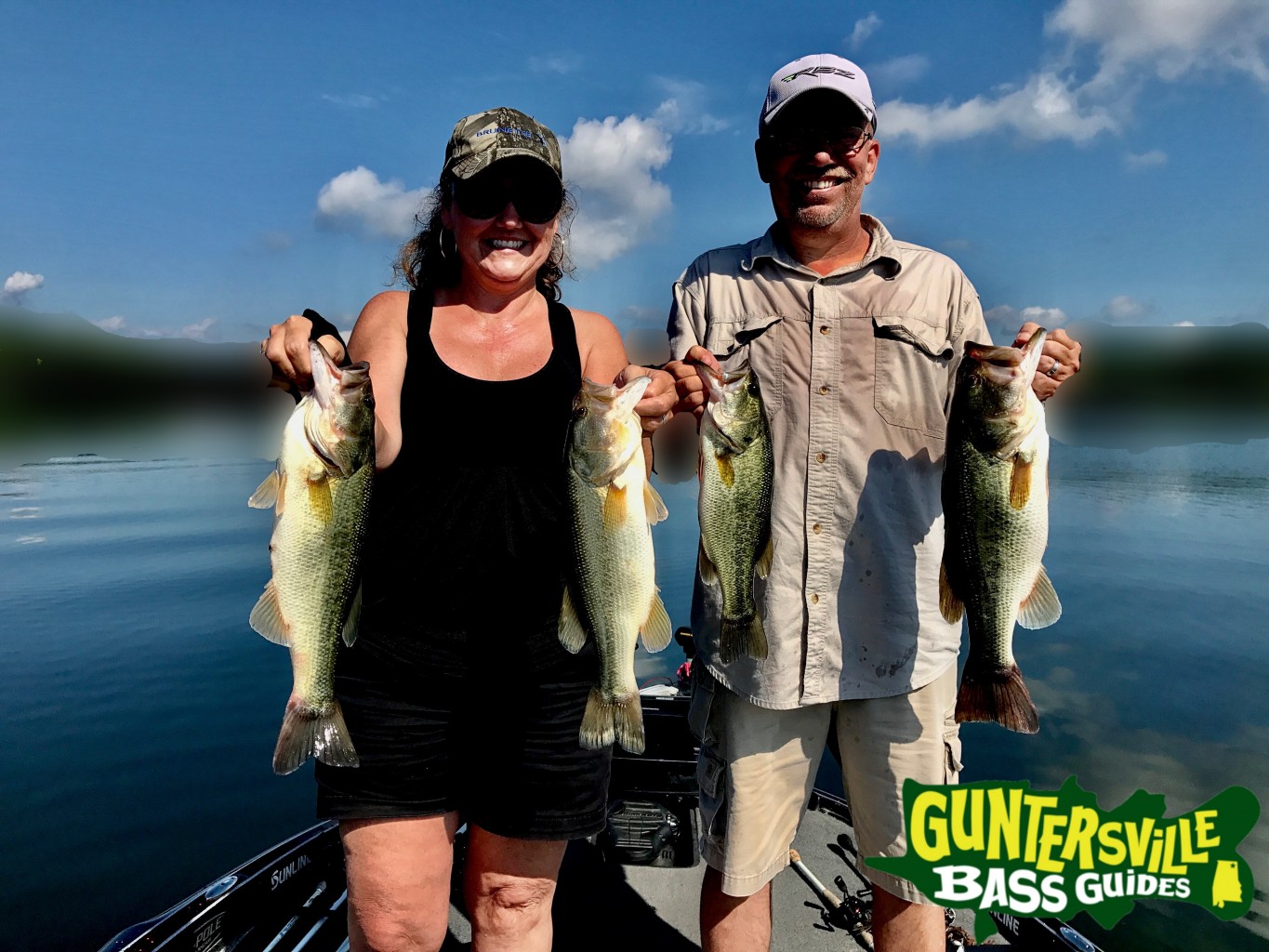 Congratulations to Thomas McCain.. He won his 1st tournament ever and he did it solo. Think the shirt was the lucky charm..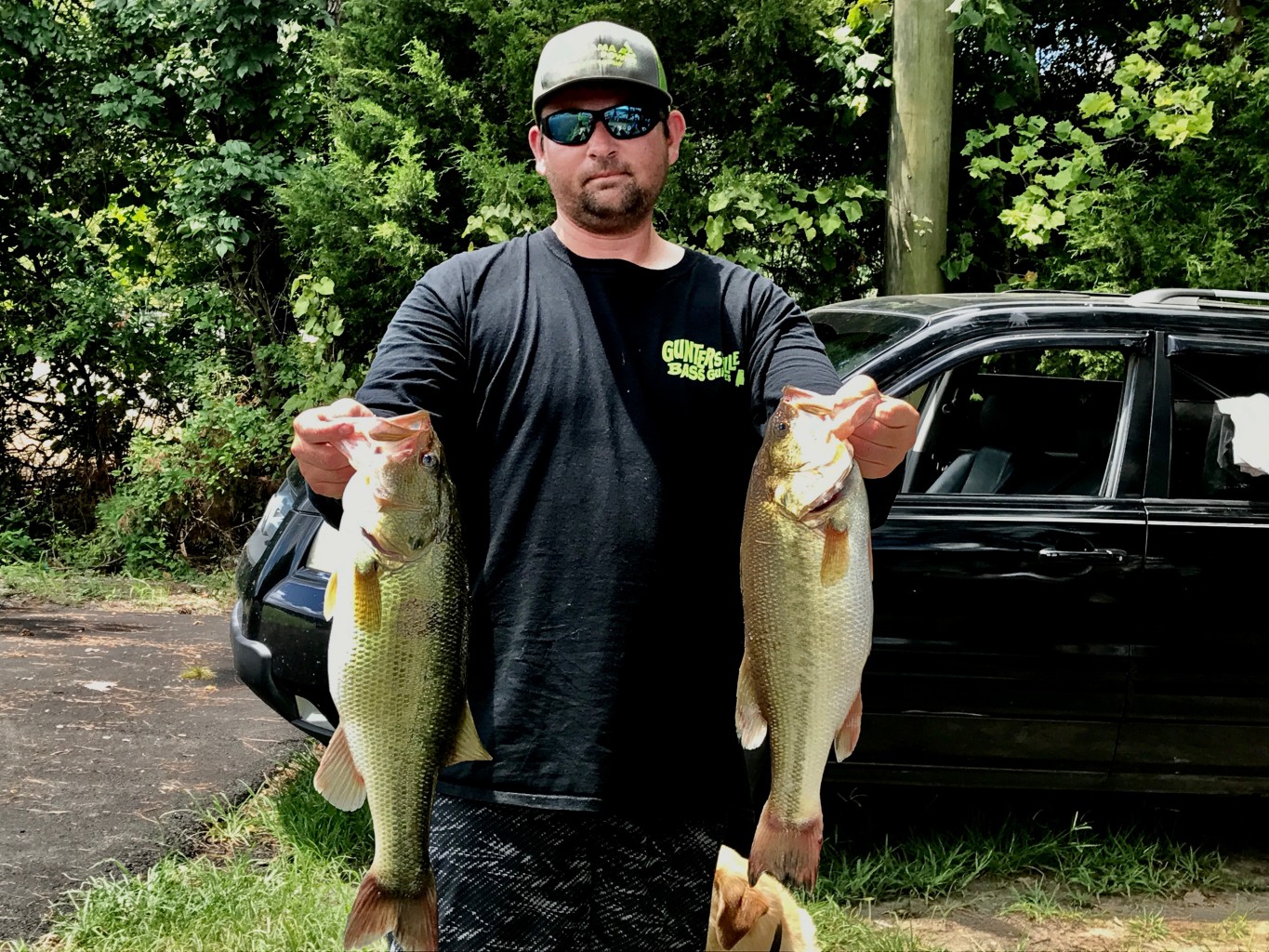 For Booking you can call me at 256-698-6593 or email me  by clicking HERE
Capt. Jim Leary
256-698-6593
www.guntersvillebassguides.com