Happy 4th To Everyone! Guntersville Bass Have Been Eating Well! It's Been Fun. Being able to catch them shallow and deep . Having these kind of options is great with our floating eel grass issue.

Crappie have been a blast the past few weeks. Numbers and size has been the story. This picture below says it all!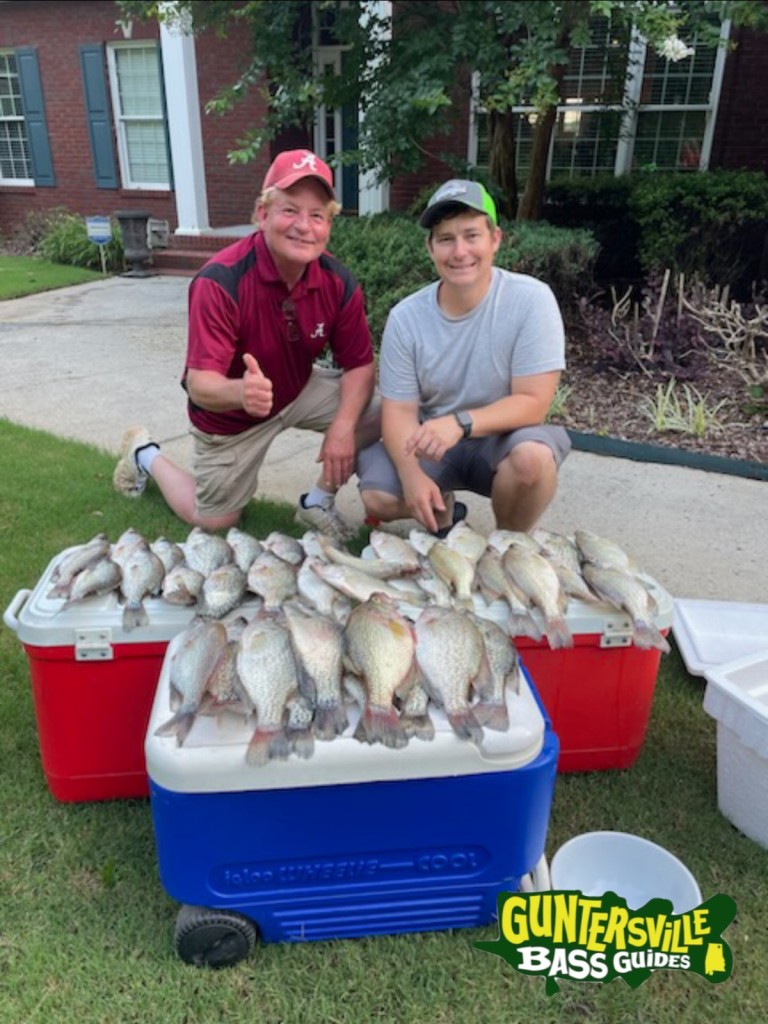 Capts Phillip, Myles & Mikes clients have caught some good ones.

Water Temps 82-85 degrees with clarity of 2-4 feet in areas.
Caught A Tagged Bass Today July 4th The Bass Cash Bash Ends at midnight on The 4th .. talk about waiting till the last minute.
Shallow Texas Rigged Plastics Have Been The Best .
Deep a 4×4 Bass Jig Football Jig & Ledge Hammer with a worm on it.
For Booking Info CLICK HERE
Guntersville Bass Guides