Hope everyone enjoyed themselves on New Years Eve, as for Belle and I we was in bed early awaiting the alarm clock for the 1st tournament of the year!
Fishing has made its swing towards early spring time fishing here on the Big G and its a great way to kick off 2017 , ripping lipless out of grass, jerk bait off points, I do look forward to this year after year as do a lot of you do!
We took 5th with 18-14lbs had two rug rats, there was 2 other 18 lb bags then a 20 and a 22 ( MacMahan) … We decided to fish the New Years Day Tournament after the guide trips I had this past week, my customers put some really good bass in the boat this week even in the rain. Water temps have been hanging steady 48-50 degrees, been clear with some dingy from recent rains, still a lot of grass attached and floating..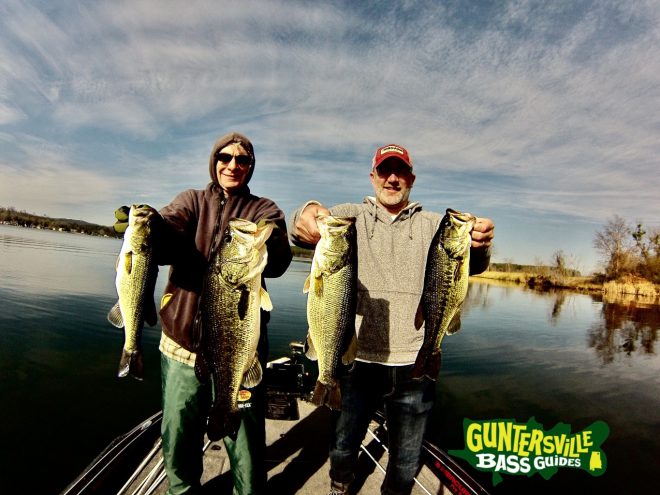 We sent 2016 off in style.. These guys worked hard all morning to put this bag together.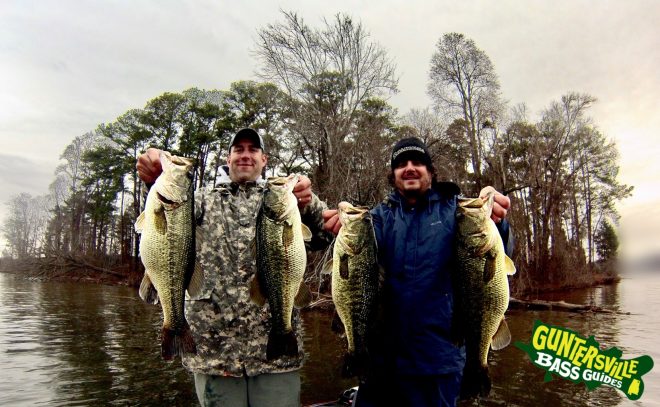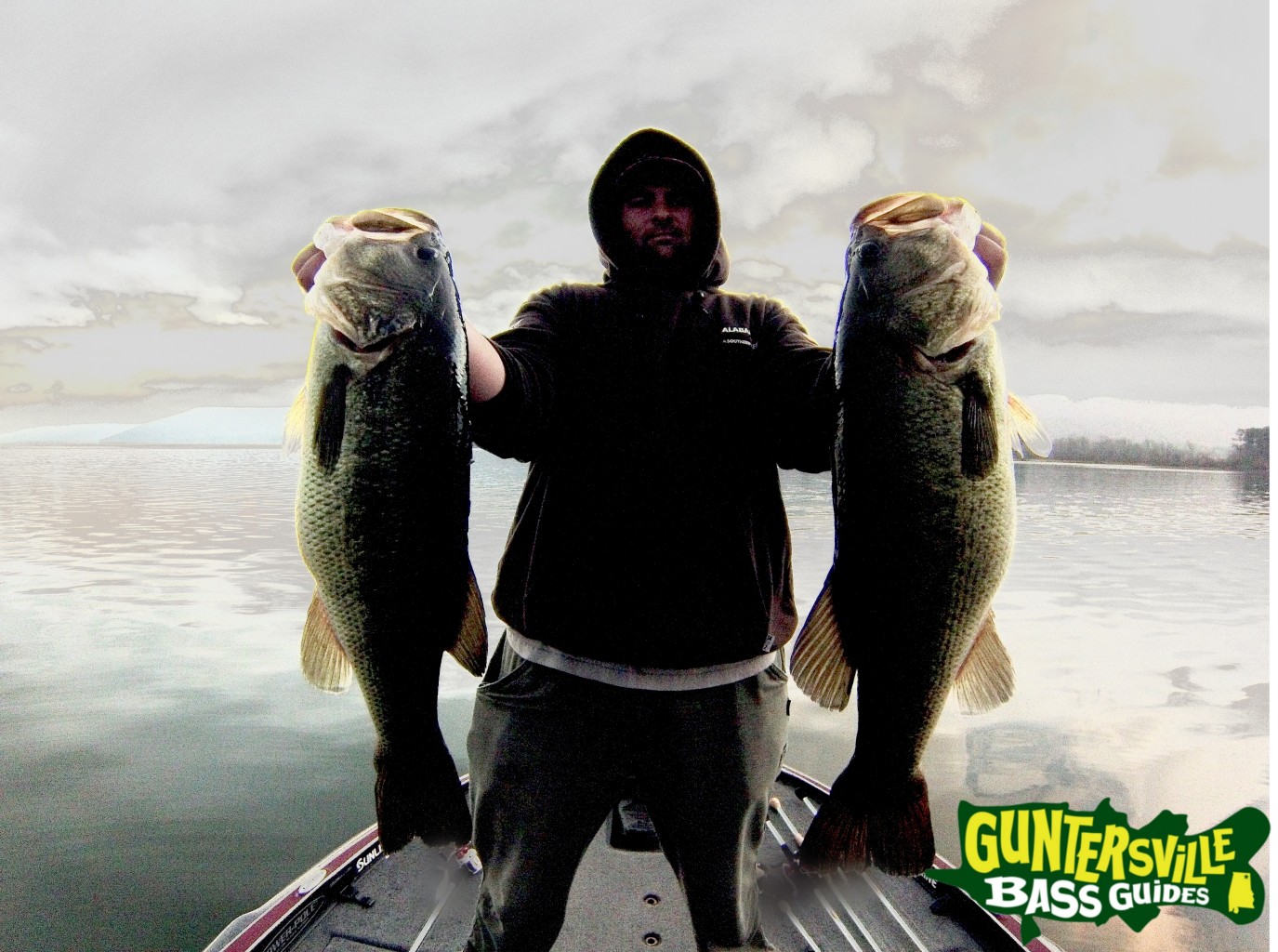 We have been focusing on grass lines that are not as thick as others, trying to keep the lipless above the grass and just ticking it, it is not easy fishing but it is producing great fish, other is a jerk bait off grass points. I feel like the areas we have been fishing are reloading as we are fishing them with getting fish off key spots through out the trip, so this tells me the fish are thinking pre spawn. If this weather stays like it has I'm pretty certain the bass will start to get really active in the upcoming weeks.
2016 was a year to remember it had some low times and really high times.
Won a boat in a ABA, took a 3rd in a BFL (my dad was in town from Ohio and was able to be there), made the day 2 cut in a BFL Super Tournament, had more customers catch their Personal Best with me… the list goes on.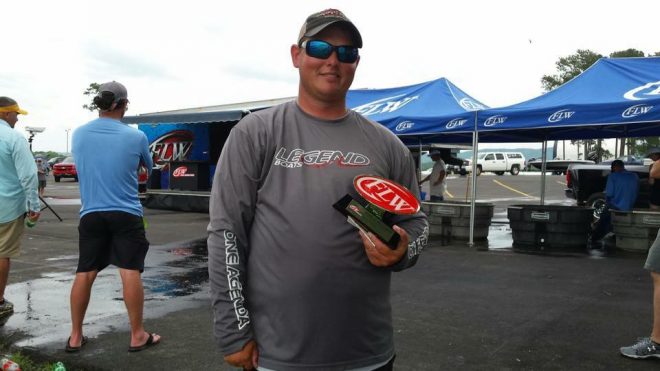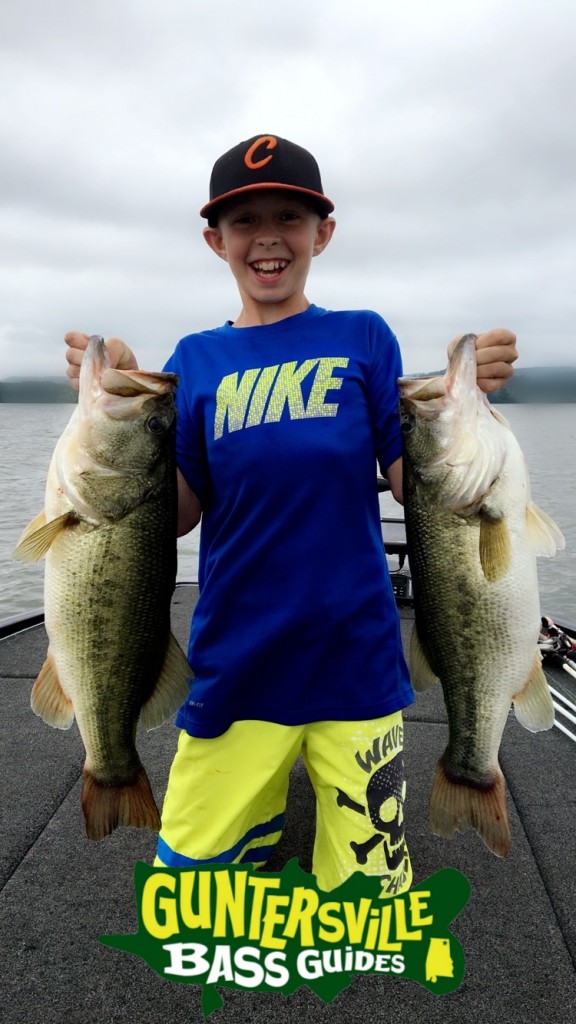 Now the lows… lol the fish moved more then I've ever seen on this lake (lack of current), if you caught them today here you wasn't gonna catch them there for a few days again, more boats on the lake .. double edge knife great for the area economy tough on the fishing….
In 2016 there was only one 5 fish limit weighing over 30 pounds in any recorded tournament on Lake Guntersville and Im blessed to have it, Steve Hatfield and I had 31.15 lbs in the ABA Ram 100% Team Plus on March 26th.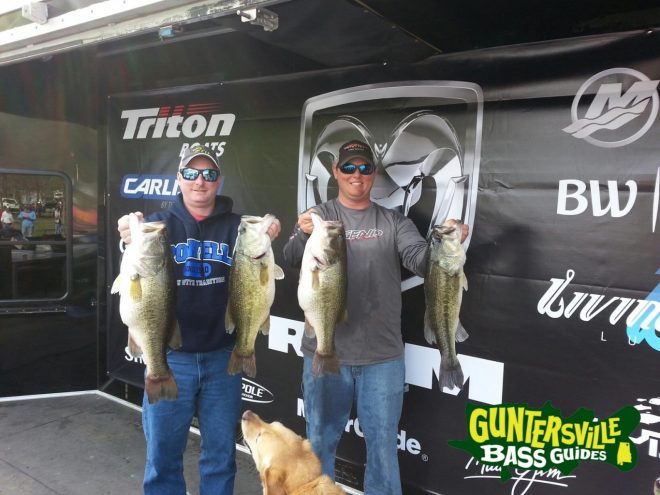 Thank you all for making 2016 great and looking forward to 2017 !
Ive came up with this guide to help answer some questions that I get a lot…
to catch numbers ( size isn't a requirement ) April, May, Oct, November
to catch Giants Jan, Feb, March, May, Nov.
Best Froggin Late Oct Early Nov
Flipping / Punching Aug, Sept, Oct.
For Booking Info Call 256-698-6593 or visit www.guntersvillebassguides.com 
Cant. Jim
256-698-6593