Guntersville Bass Guides 256-698-6593
Its Stressful Till The 1st Bite.
After it doesn't get any easier, the bass are in small groups if you catch one and you don't get another bite in the next 10 cast its safe to say that the spot is fished out. And go back to to throwing the tackle box at them again for another bite, another spot.. We are doing everything we can to get our clients bites.
This week had some great anglers on the water with the names like A-Mart & Zona a few others and a Rock Star!
We had the honor of taking Brittany Howard Lead Singer of Alabama Shakes Fishing she was just named Billboard's 2015 Women in Music "Powerhouse" Artist. Congrats on your award Brittany.
We are catching them on.
BD 1.5
BD Shad
Heavy Hitter Jig with Baby Paca Craw
4×4 Swimjig NetBait Little Spanky trailer
Frog Yes frog nothing great but some action.
Water Temp 67 ish
Lake is CLEAR
Crappie BITE is Picking up Booking NOW click here
And 2016 is open for booking for Bass call today 256-698-6593
Welcome Back David!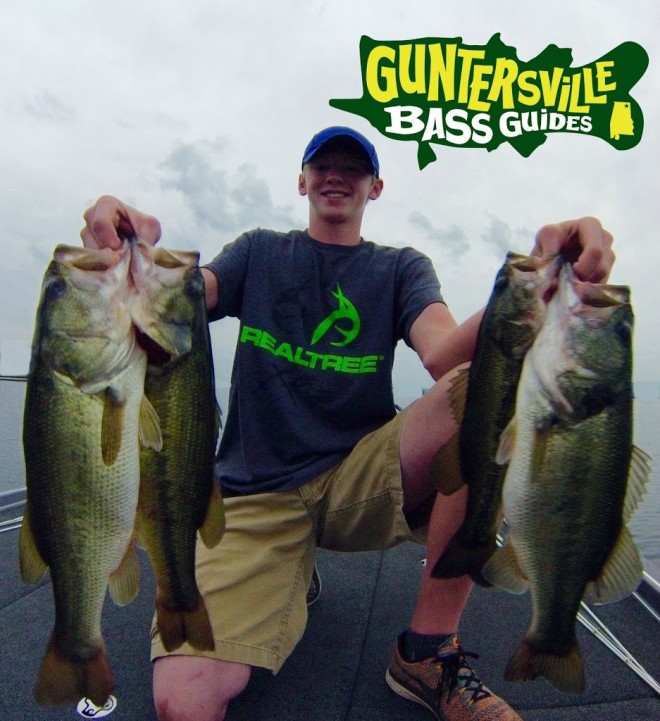 Logan is a talented angler and can flat out fish.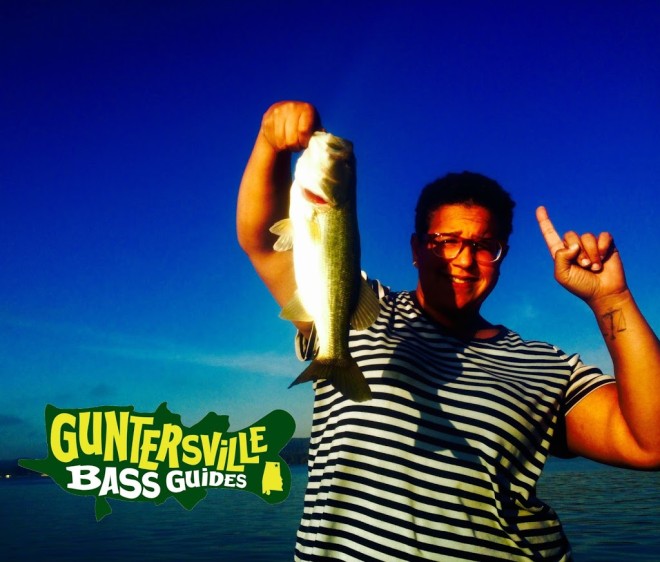 Brittany Howard Billboard's 2015 Powerhouse Woman of the Year
Brittany, Belle, & Sheldon
Its been a great week on Gville for us.
Get in on the free fishing trip contest purchase a hoodie or shirt and get entered.
GET YOURS TODAY
Capt. Jim
www.guntersvillebassguides.com
eMail ME
256-698-6593