It Was A Fun Week On Guntersville, The Bites Improved Daily With The Warmer Weather Big Bites Was What Was Going Down. The Bass Have Been Feeding Up Hard Our Bites Have Been Vicious. What Can I Say We Had Fun.
Water temps have finally gotten to the mid 70's and its May 18th and the clarity is prefect at least 2 feet and the floating grass is still a thing.. If Mother Nature would just let the wind blow from the same direction the grass wouldn't be an issue.
Are They "OUT"? Yes and no a few are out on the ledges but it won't be long till there will be an onslaught of them out. Should be a good time. We do need to keep the warm weather coming for this to happen. So the ledge fishing that we have done it has been with 4×4 Ledge Hammers and your favorite big worm. Below is a Screen Shot from Lowrance HDS LIVE With 3 in 1 Active Imaging Transducer.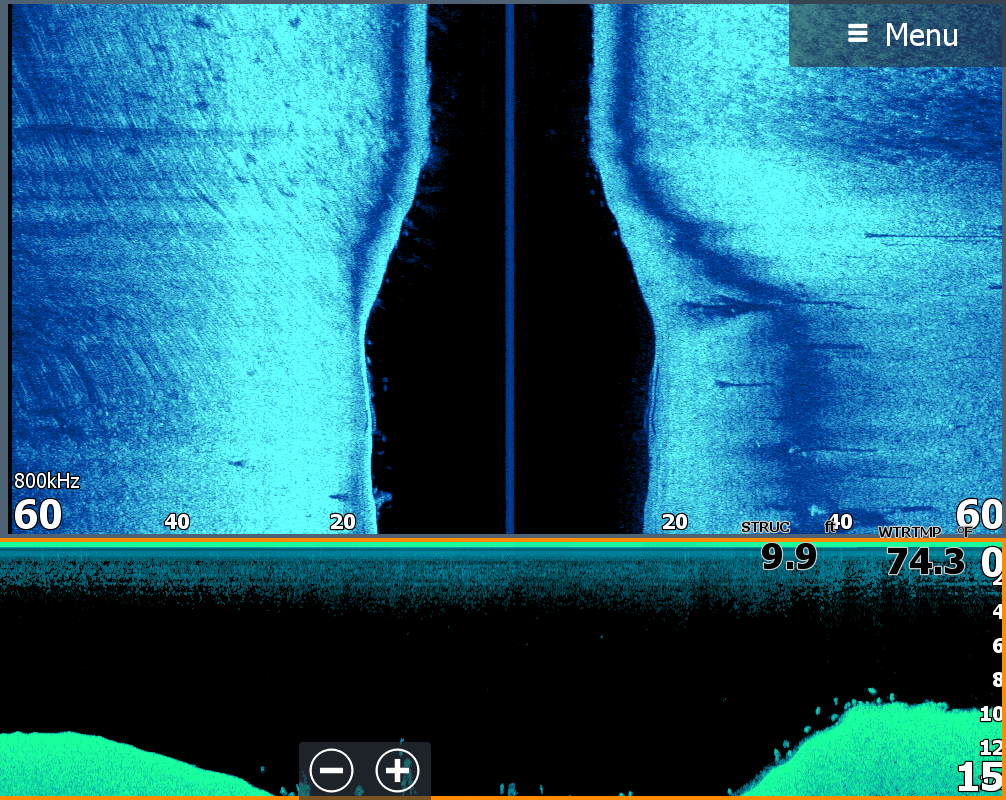 So Saturday …. What happen … No clue other then the wind went from a 3 day south to a north east , the bite got tough can't explain it wish I could but it went down hill, Sunday was a little better . And I want to share something with everyone.. If I didn't witness this with my own eyes I don't know how much I would of believed it. But here it goes… We started the morning and my client started catching them pretty steady with a big one and then this tournament took off and around 15 boats came by us and at that time we didn't think too much about it … then it dawned on me we hadn't had a bite since the boats went by… Let that sink in. Was it because he had caught all that was there? or did the bass just felt all the vibration from the boats and just shut down?
Still catching some pre-spawn bass.. feel like we will see them trickle in till mid June the spring has been long and cold with not many warm weeks that it takes to get the bass to spawn good.
Heres some pics
We Still Have May 21st,26th,28th,31st open. And For June Click Here
Capt. Jim
www.guntersvillebassguides.com
256-698-6593