Guntersville Bass are still moving up to spawn. And the ones that have spawned have vanished, but I'm sure they will pop up soon.. But we had a week…  Things here was happening fish was on the juice and plenty of them and they was big.. But you had to fish pretty slow to get your bites and as the week went on it got tough.. mainly because Bass Cat Boats held their Owners Tournament here and they had over 270 boats attend this year, and well the pressure really shut these largemouths down. Its nothing that this old lake can't handle she will be back in full force in no time. So heres whats happening
Water Temp 72 ish
Water Clarity 3-4 feet in most areas
Bass are spawning in 4-5 feet and guarding their fry around docks , stumps and the post spawners are not playing at the moment (post spawn funk)
Ways to catch them:
Dragging a Net Bait Lizard or Mad Paca on 3/8 oz Tungsten Weight in 4-6 feet of water on hard bottom with grass was the best for us.
Some top water action on a couple of mornings did manage some nice fish doing this.
Lipless Crank in the grass has helped get a few decent fish in the boat daily.
Been keeping the boat 10 feet or less and having a great time.
I have some dates open
April 26th
May 2nd,4th,10th,16th 11th,22nd,23rd,26th
Call 256-698-6593 or EMAIL 
Pete Romain Caught his Persoanl Best with us on his 1st day of fishing Guntersville! She went 4-11lbs and caught on a NetBait Lizard in Green Pumpkin. Congrats Pete!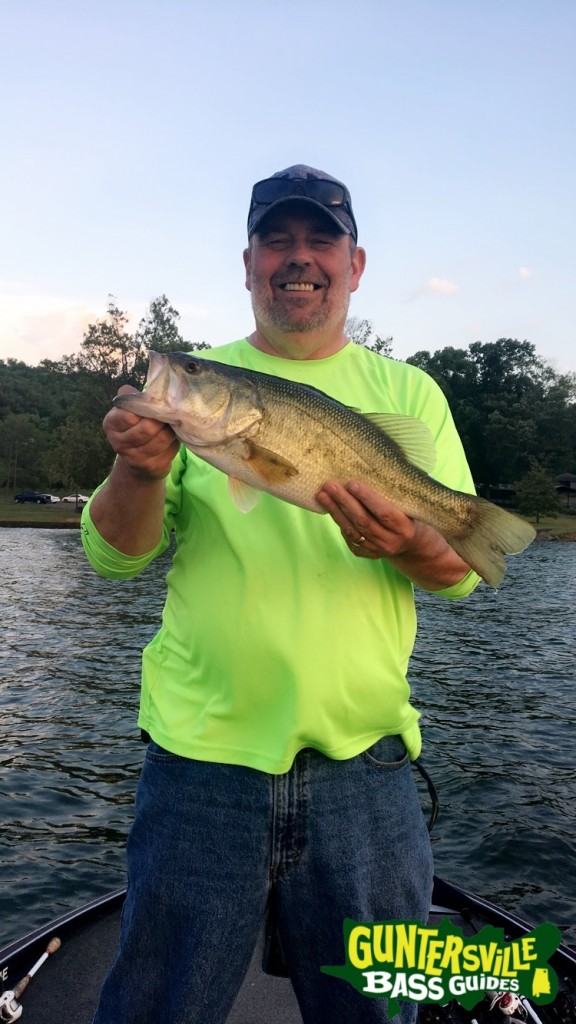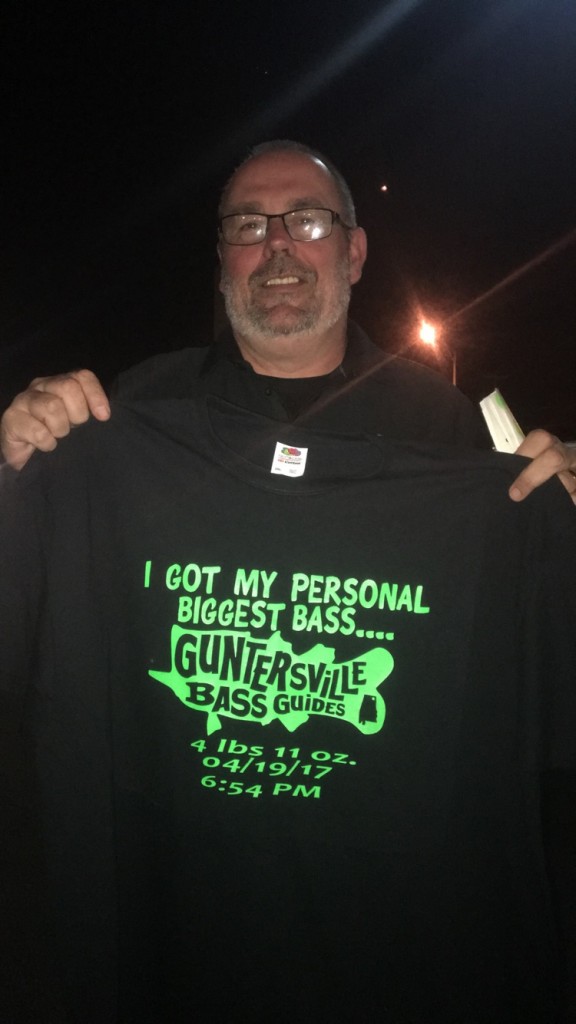 So we made him a one of a kind custom shirt to remind him of his Personal Best.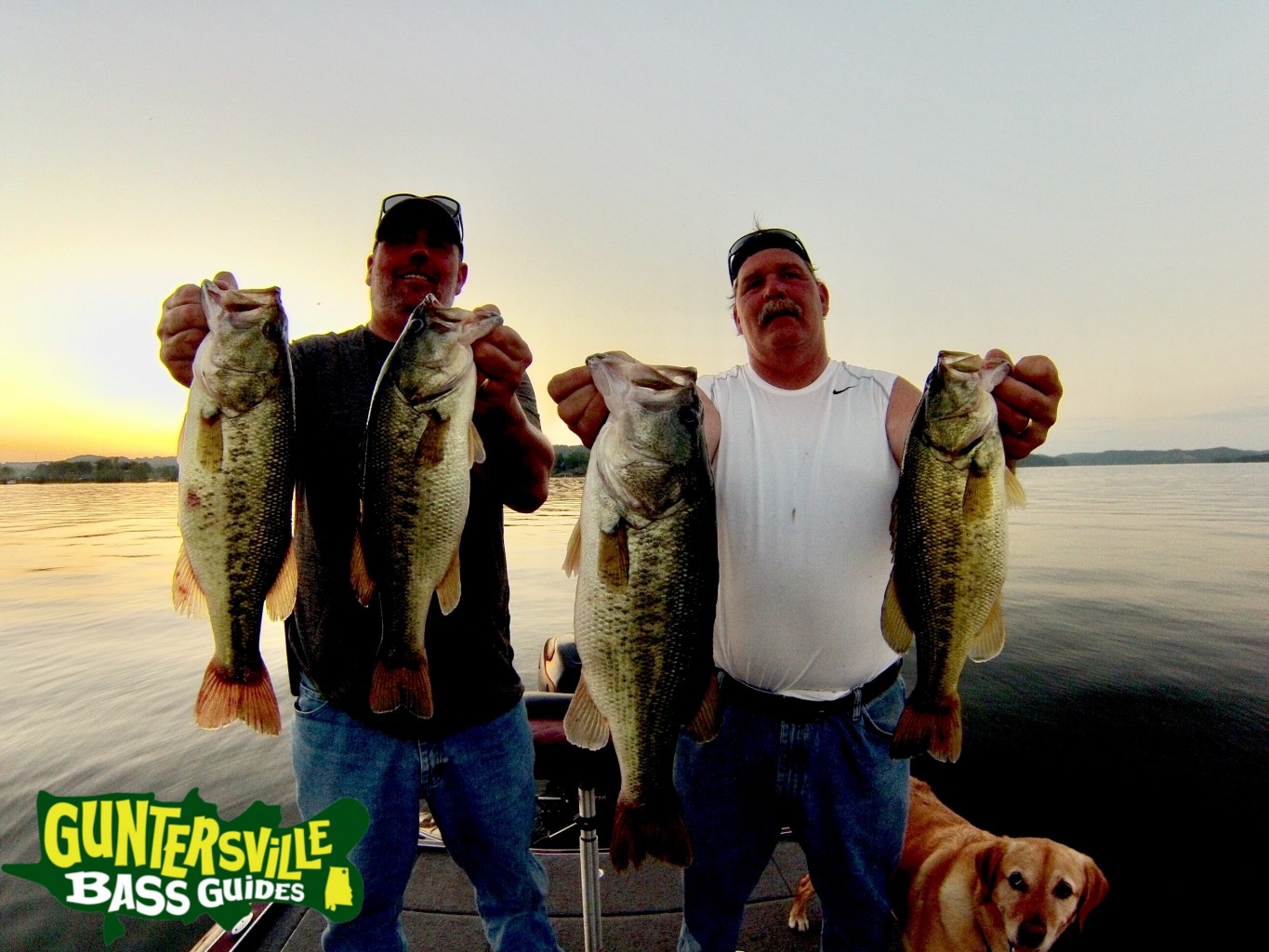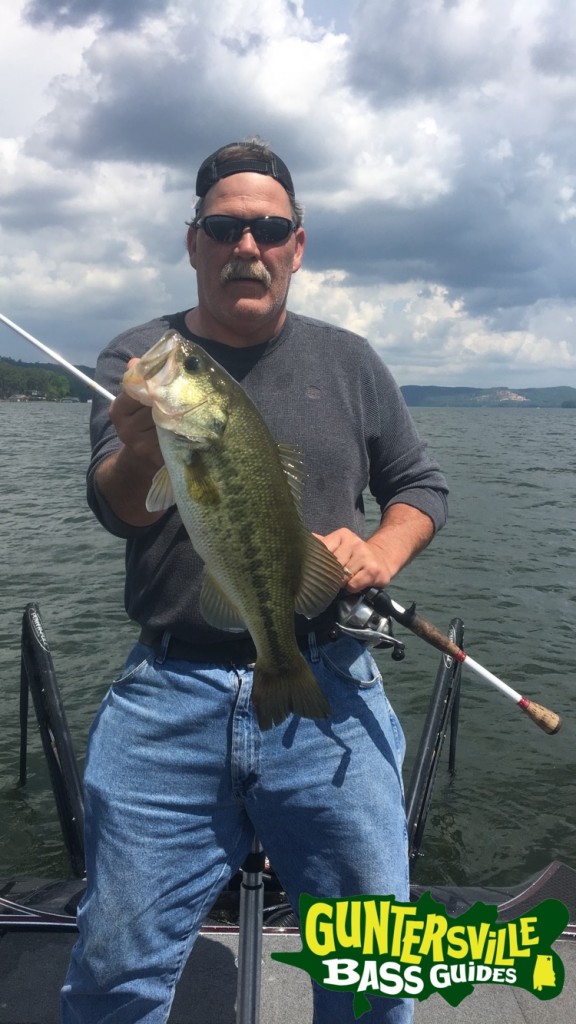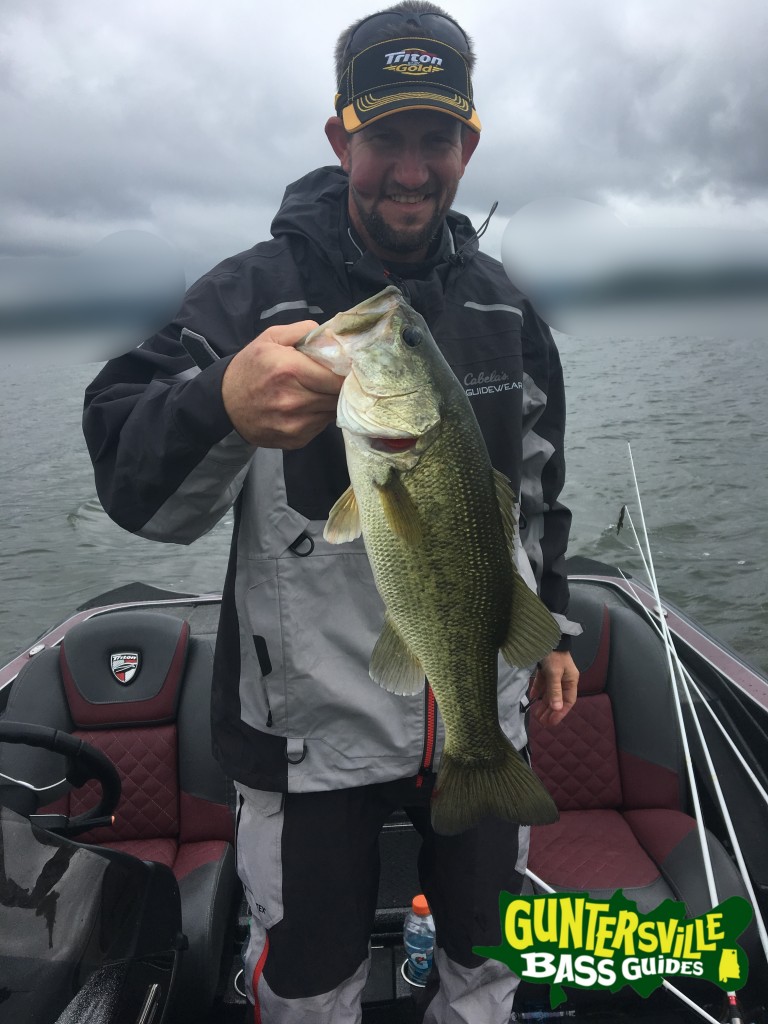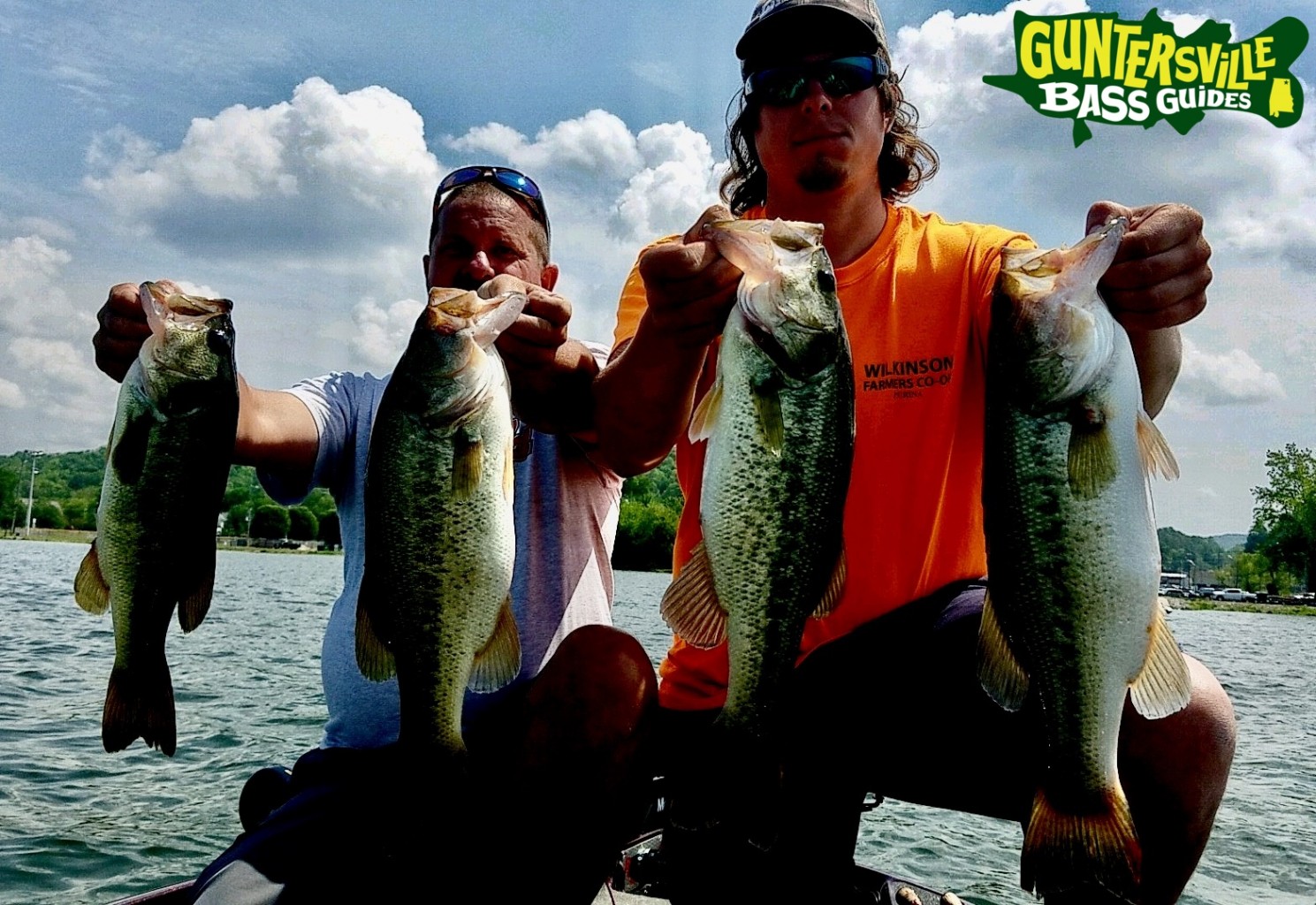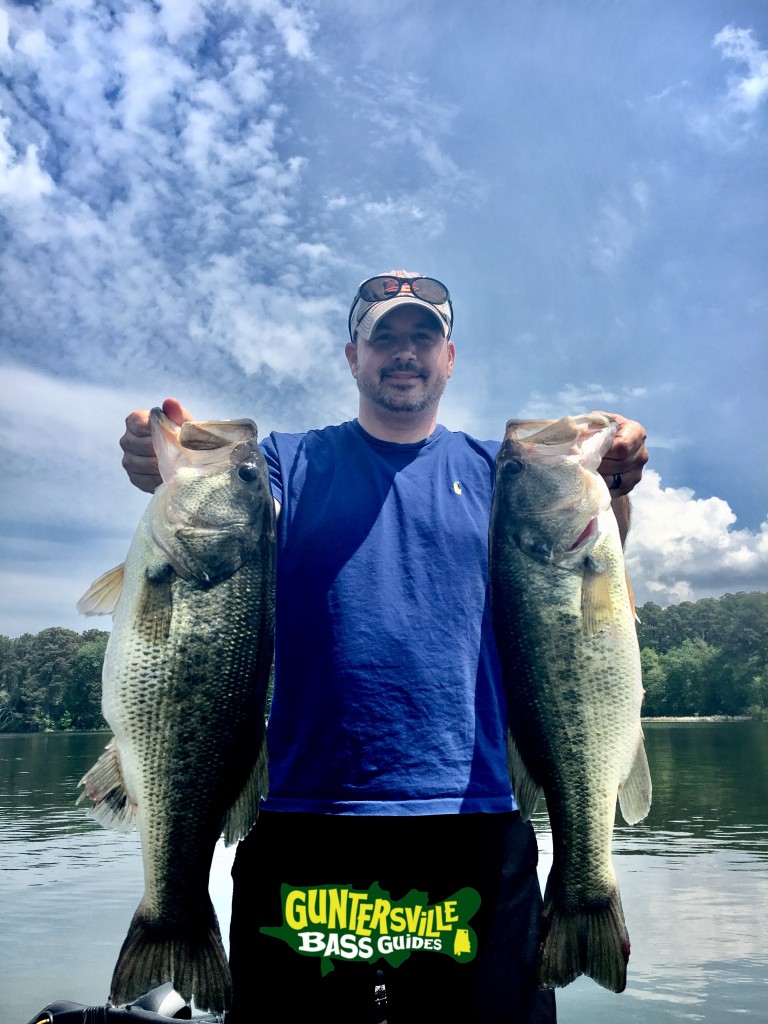 Come fishing on the Big G and catch your persoanl best and we will hook you up with a custom shirt of your catch..
For Booking CLICK HERE or call 256-698-6593
Capt. Jim
www.guntersvillebassguides.com
256-698-6593