Lake Guntersville has been very good to my customers the past two weeks. Catching fish has been a lot of fun and we have caught some good ones mixed in..  These Green Guys sure do cure a lot of illness …..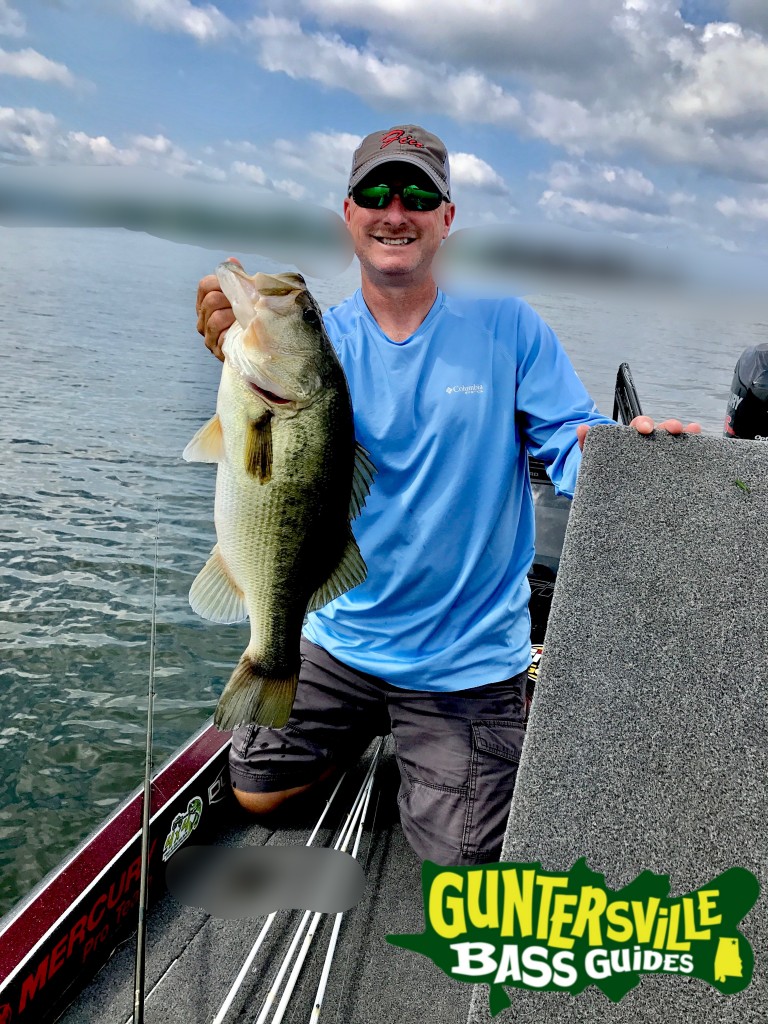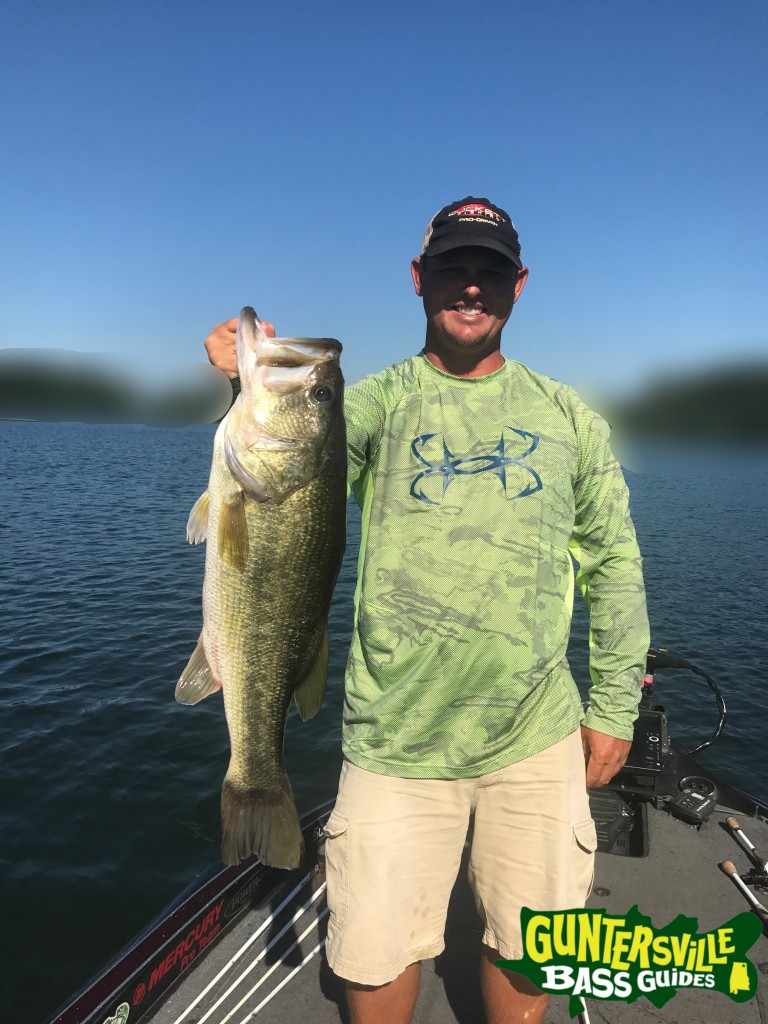 Our trips have been producing many bites on a NetBait C-Mac in the grass. When the low light conditions appeared we would get our bites on 4×4 SwimJigs in the same grass.
A few trips was just to catch whatever bites and it was fun to say the least.
Im not a future teller so I'm not 100% sure what will happen with the water heating up this year but one thing is for certain we really don't know what the weather will do.
The grass is starting to top out over the lake and the bass have started to make their way towards it and that makes the super twitch bite fun..
Water temps have been around 83 but have been getting as high as 88 so the bass seem to be moving around a little but they are still very active..
Looking forward to the Flipping bite .. Ive been doing it a little with some good results but the good times are still ahead..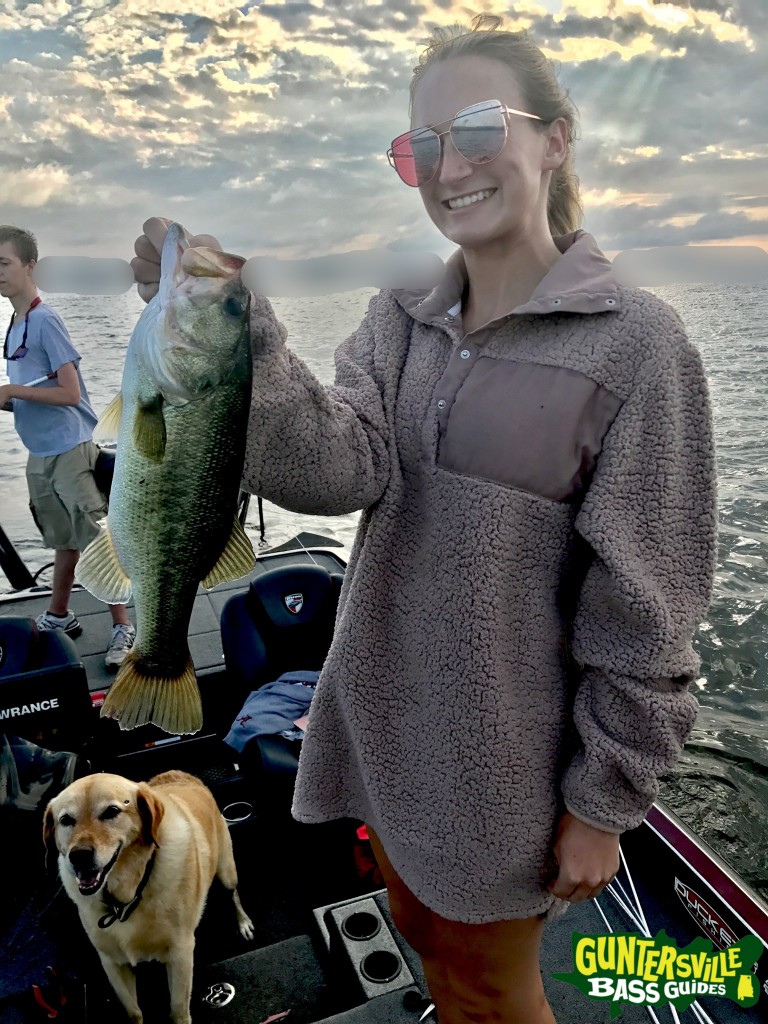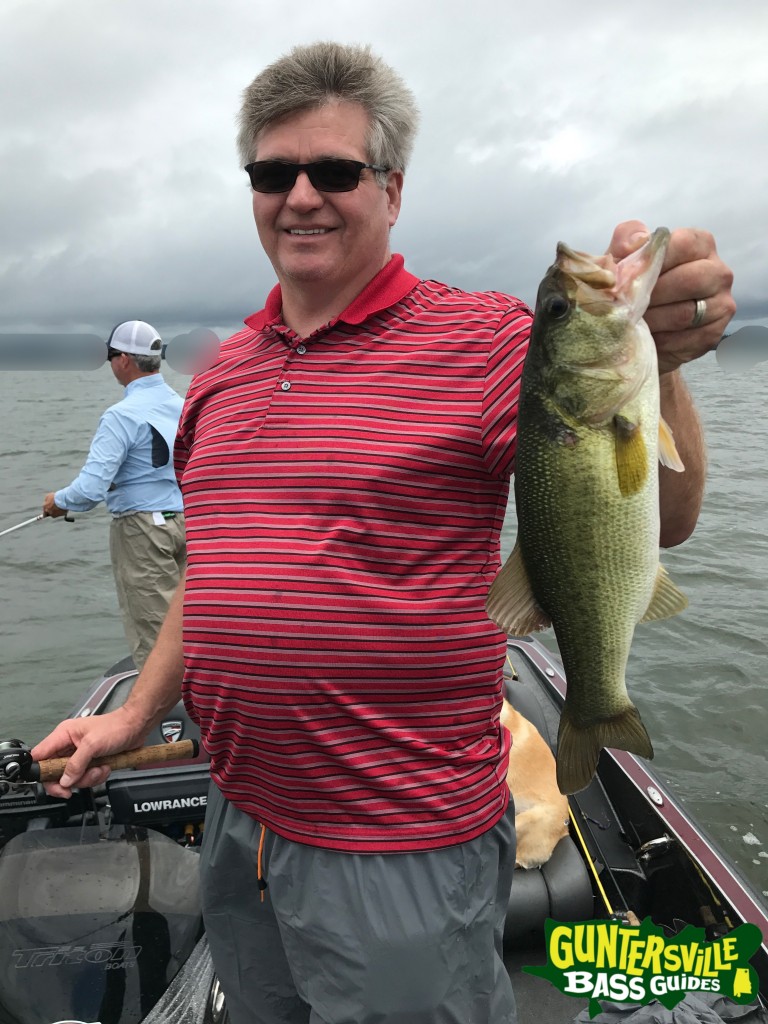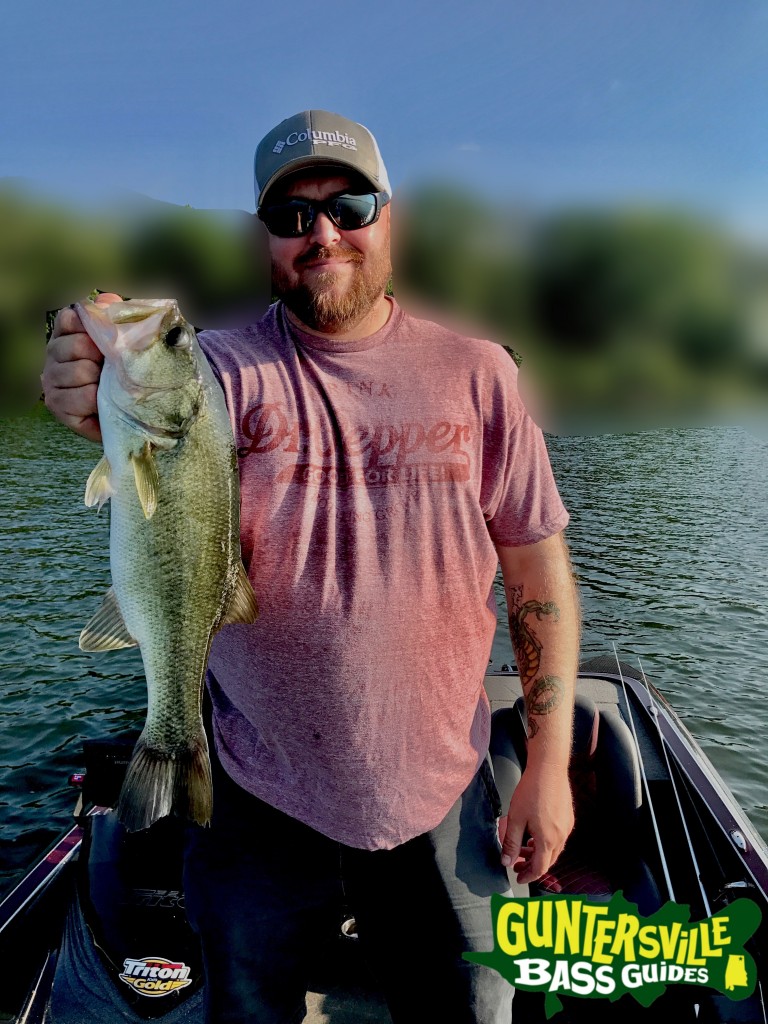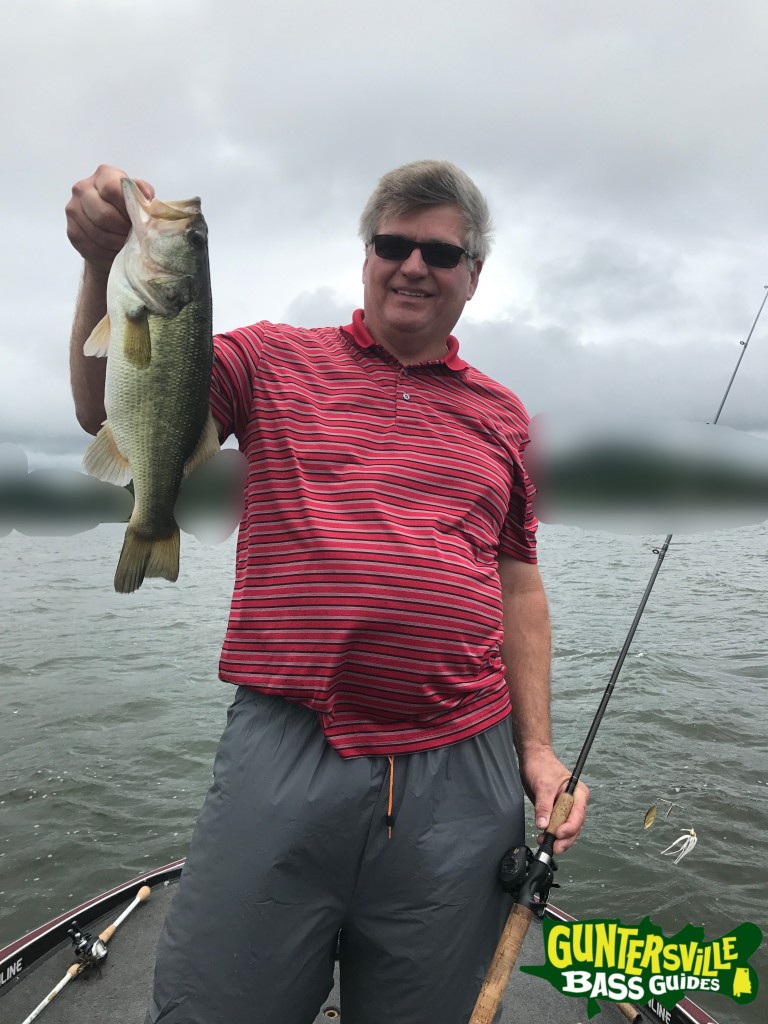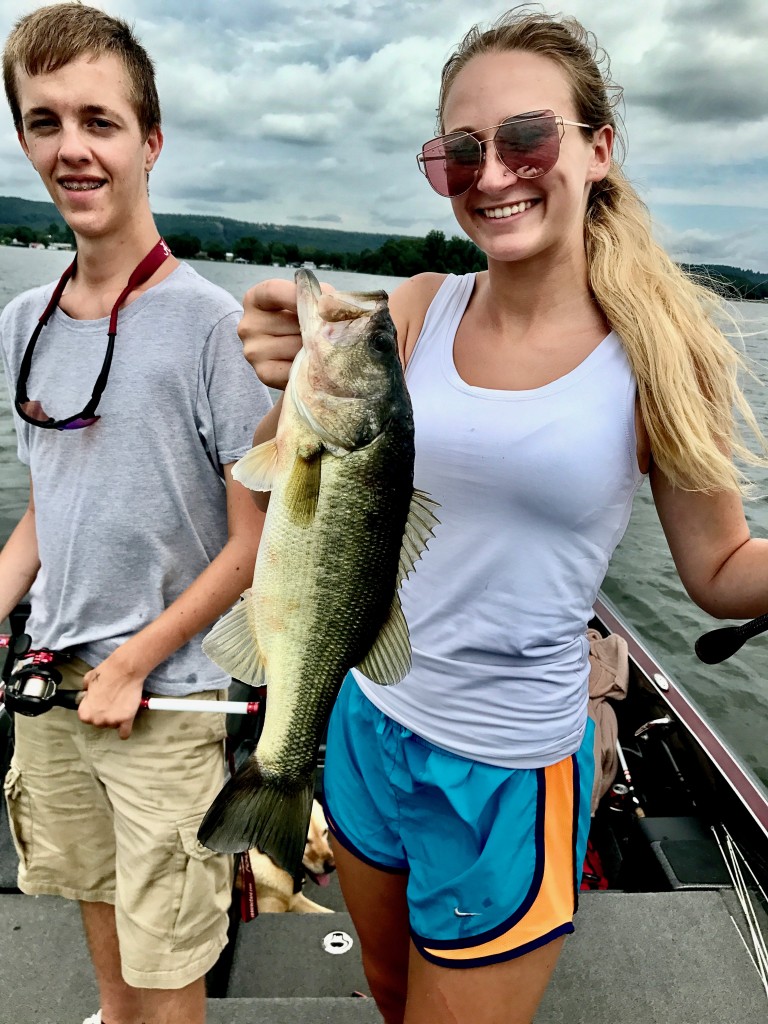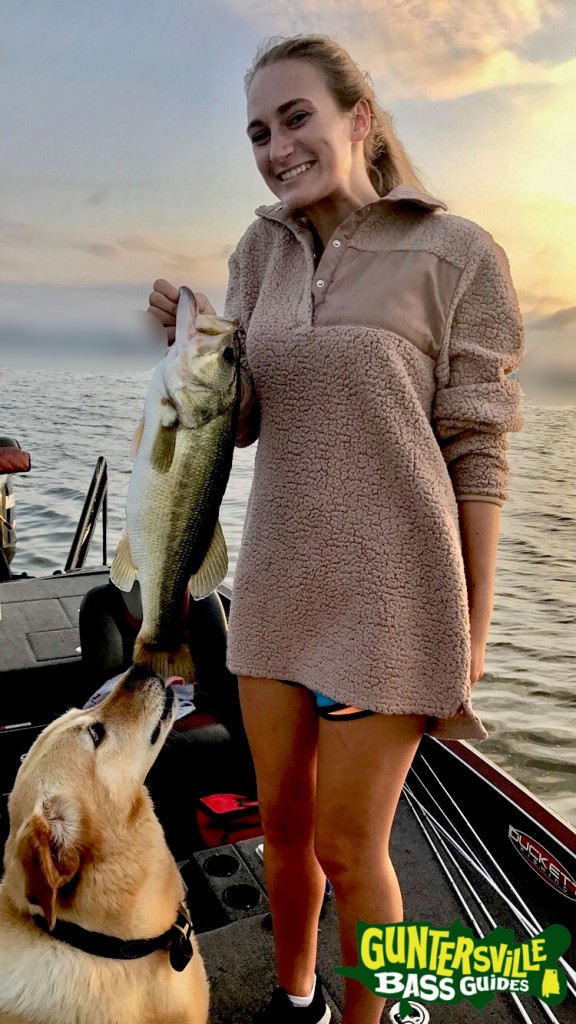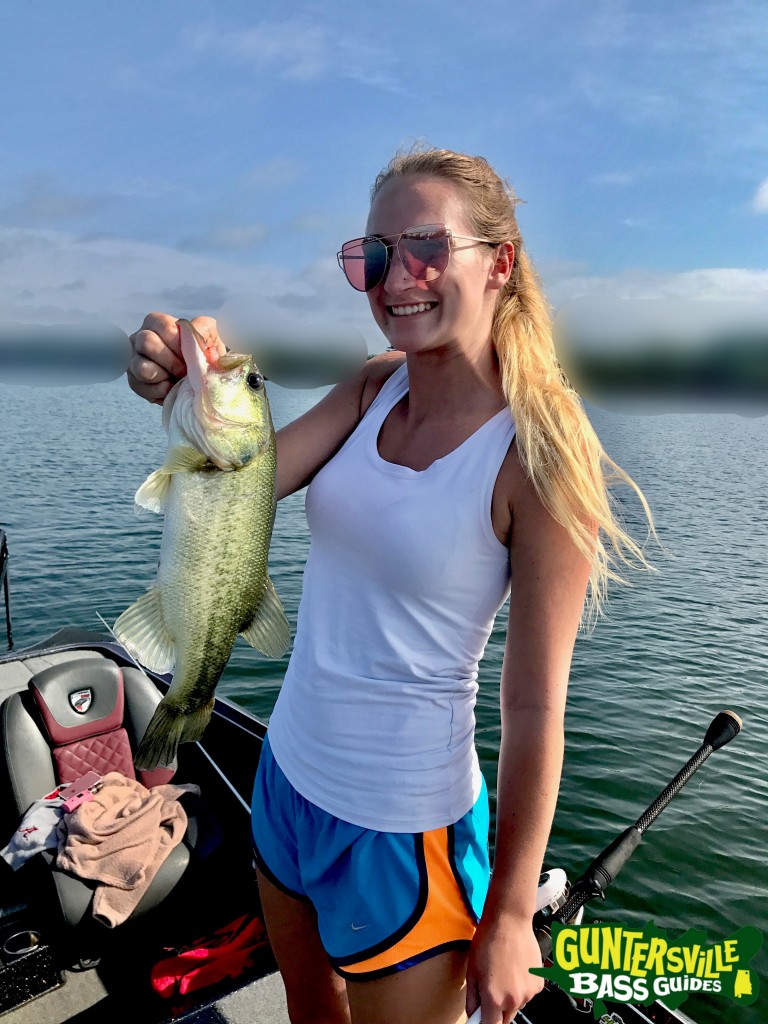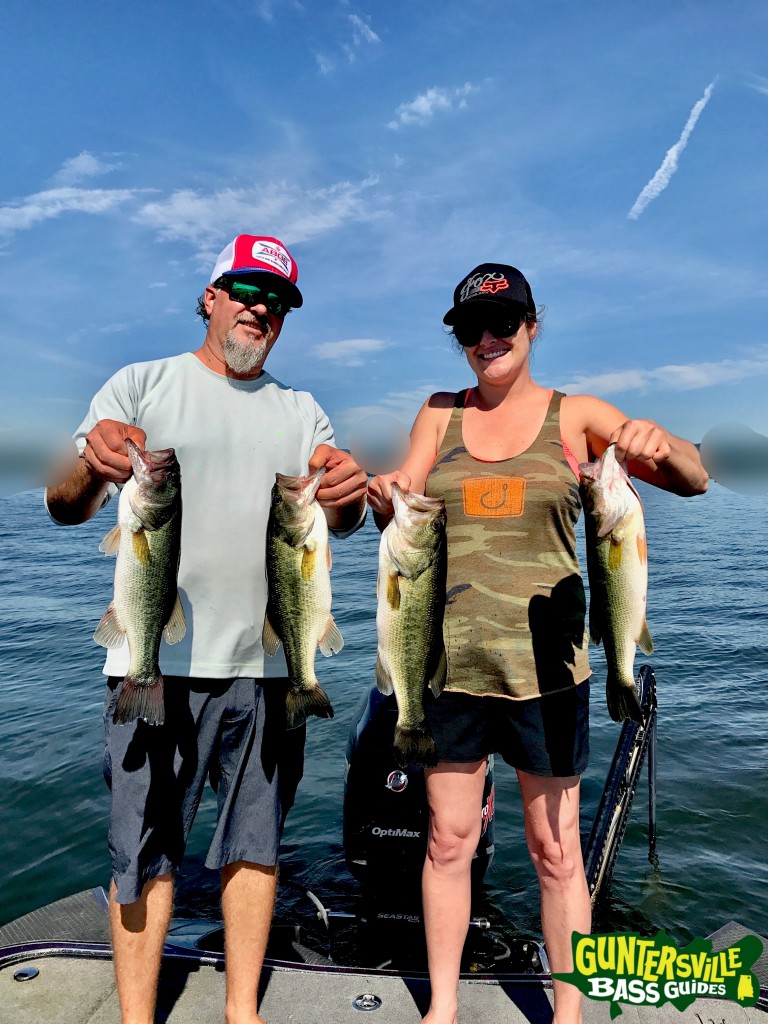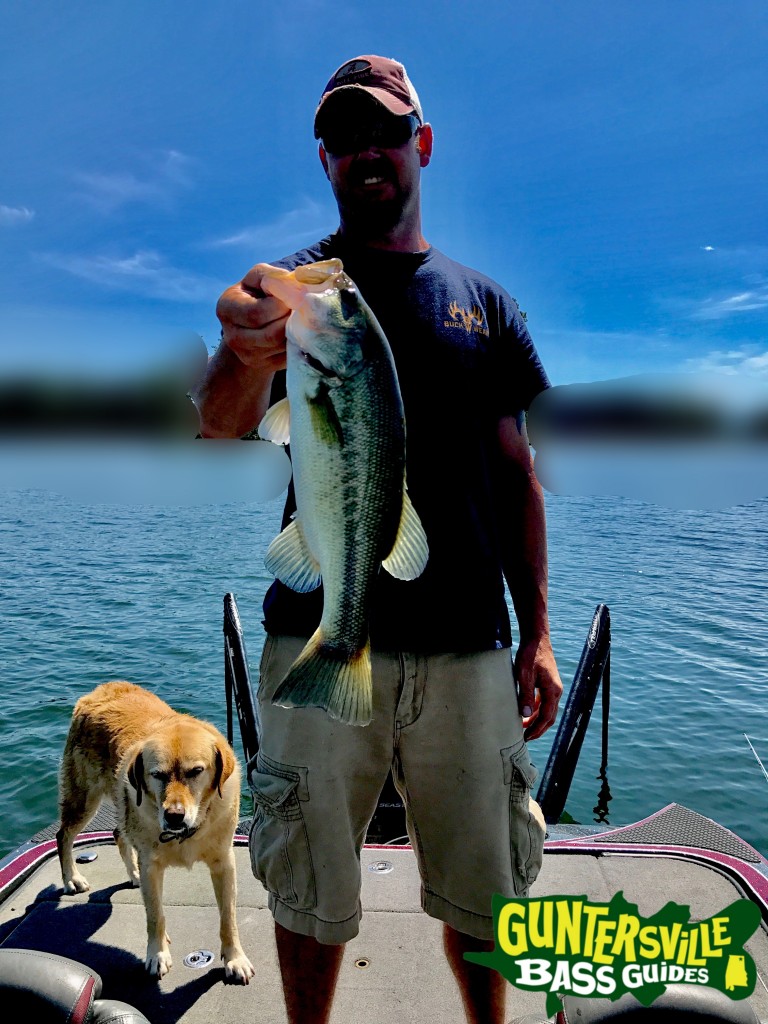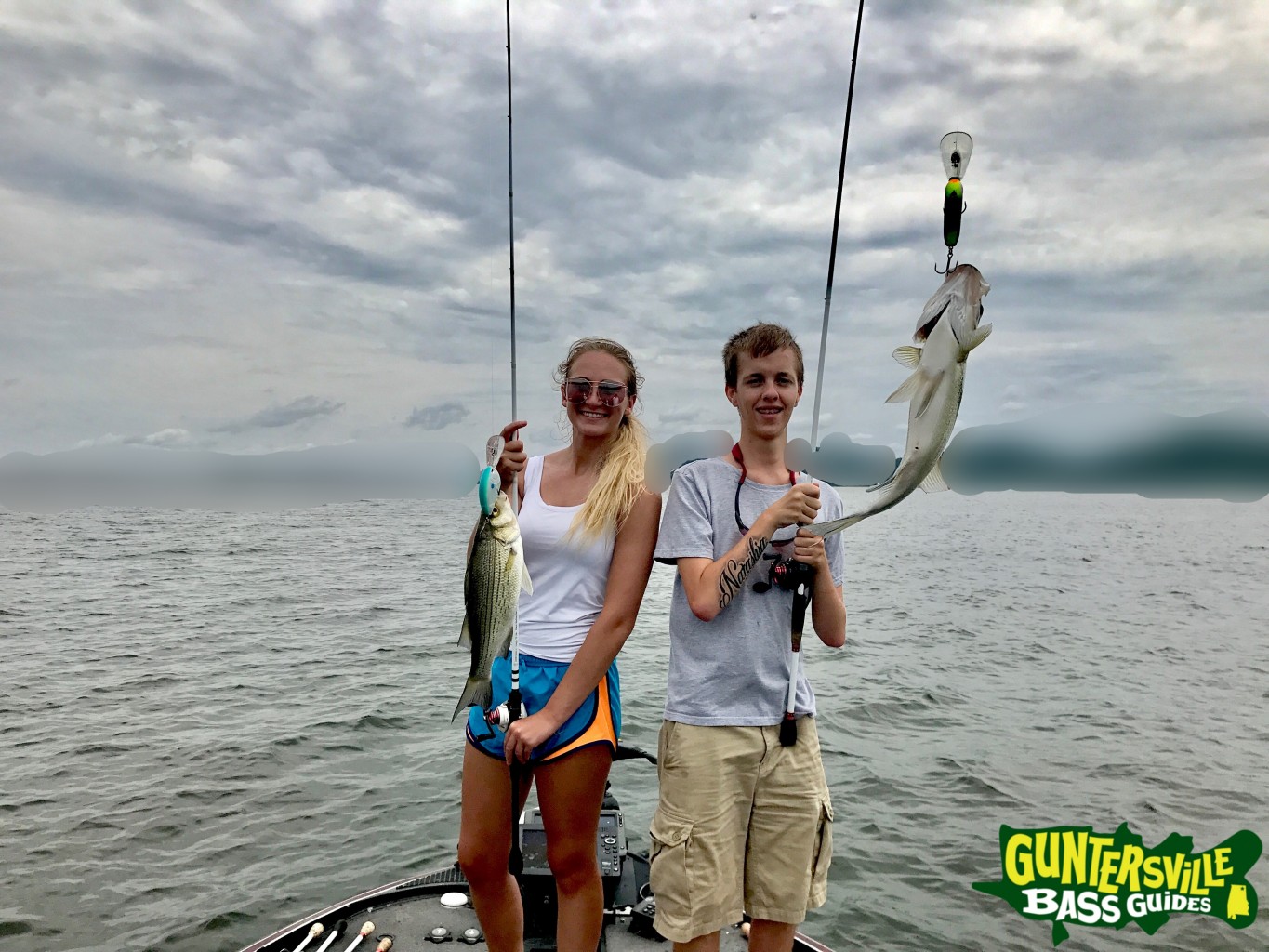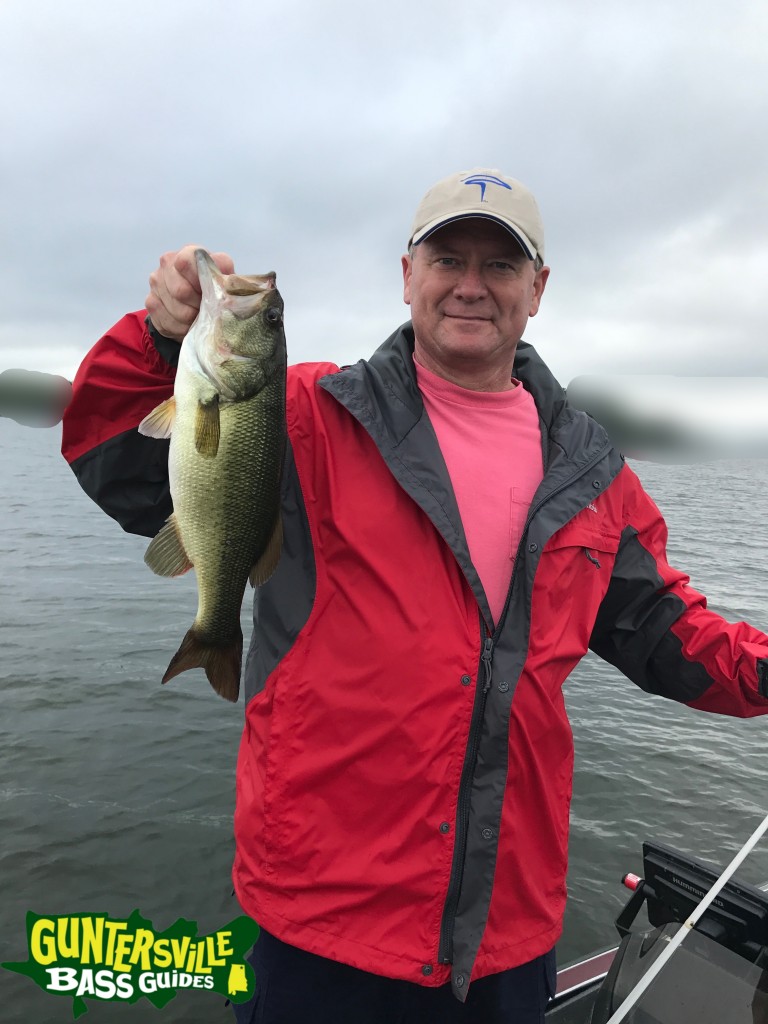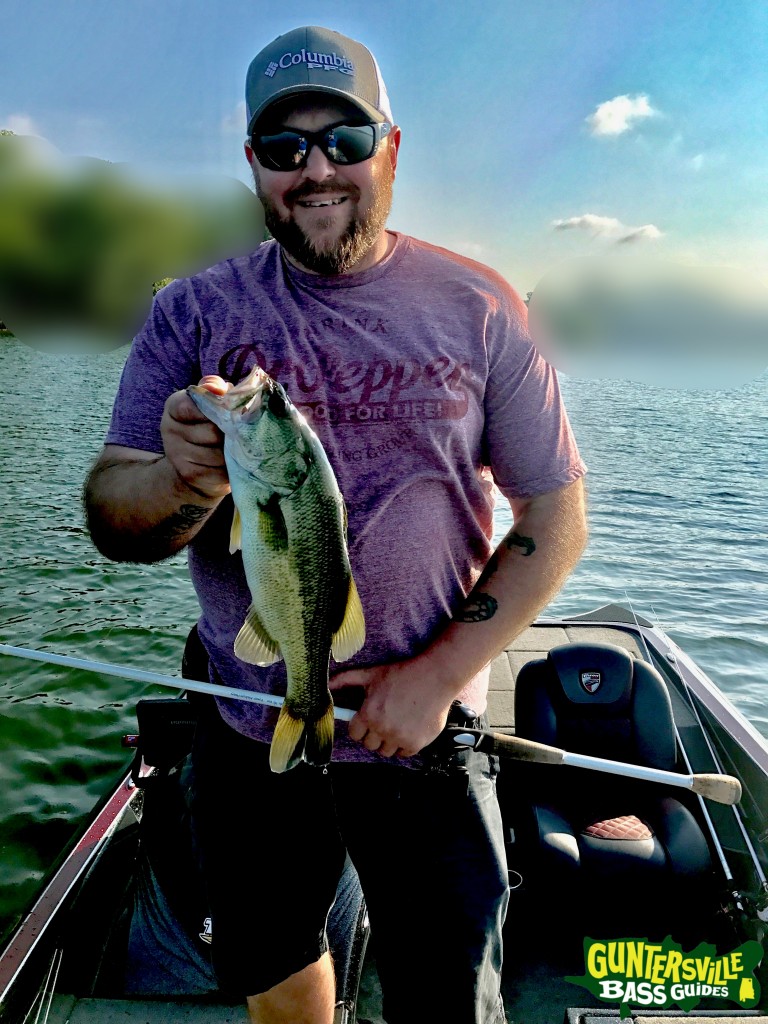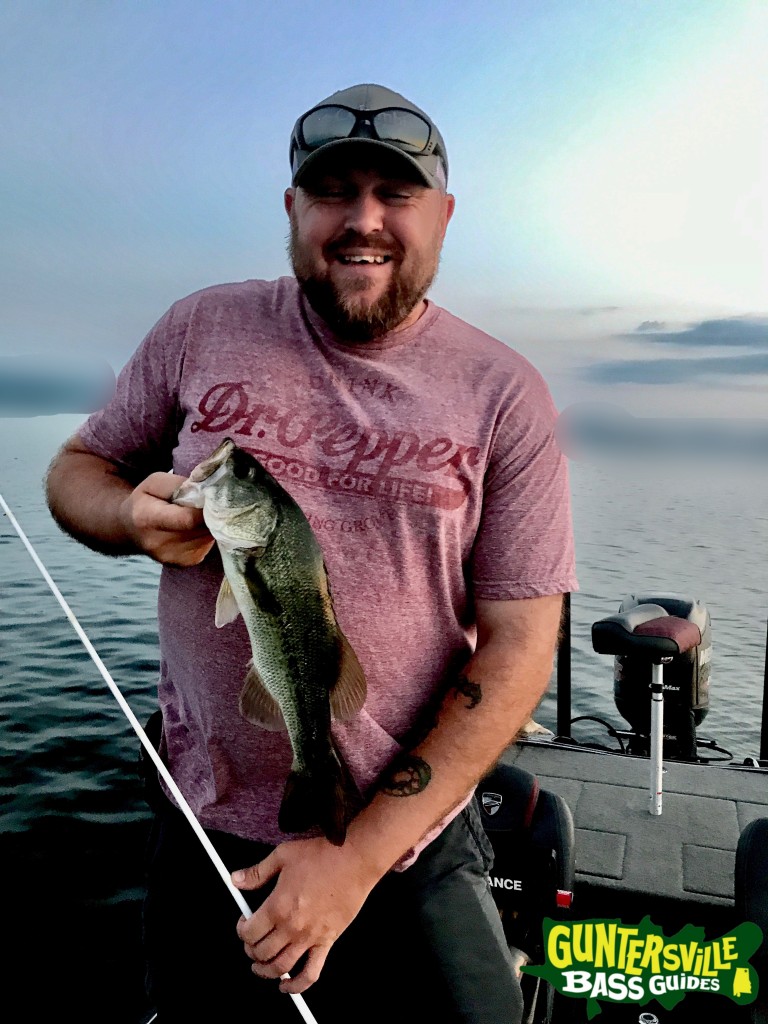 Lake Guntersville is still a special place even if we are not catching 25+ pounds a day anglers love catching bass and the bass are delivering ..
Give me a call and we will go fishing..
Electronics Training in your boat.
Tournament Prep
Fun Fishing
Capt. Jim
www.guntersvillebassguides.com
guntersvillebassguides@gmail.com
256-698-6593