WOW is all I can say… Lake Guntersville is awesome..  If you like catching fish then its a great time to be on Gville .  We've had days with 70 bass and big ones too. Im not going to go into many details for one I'm exhausted and two my hands are tore up no joke. I do want to give big thank you to Mike Gerry.. He told me about a a spot that had some good fish on. We caught a good number of fish off it and had a blast!! Thanks Mike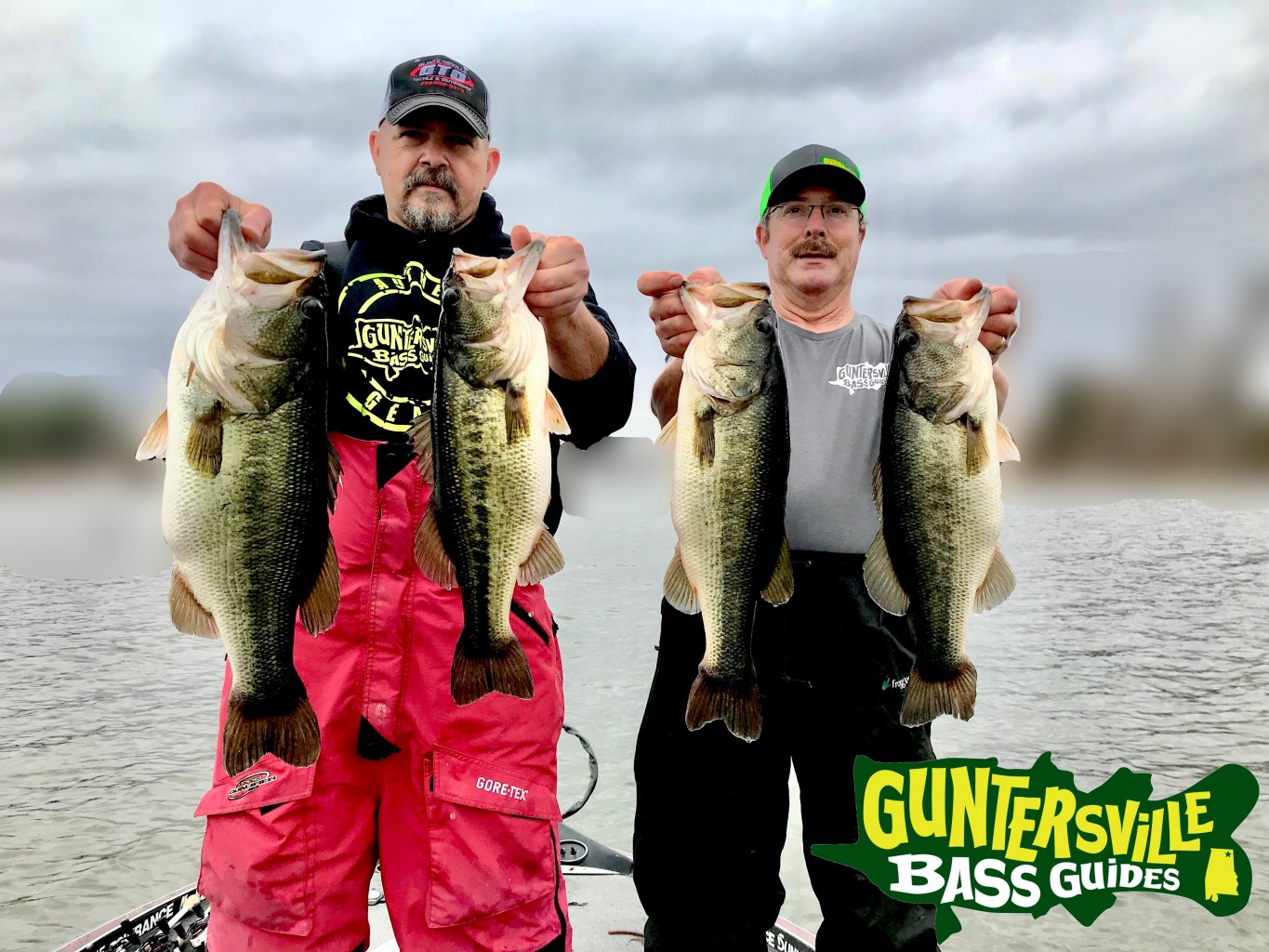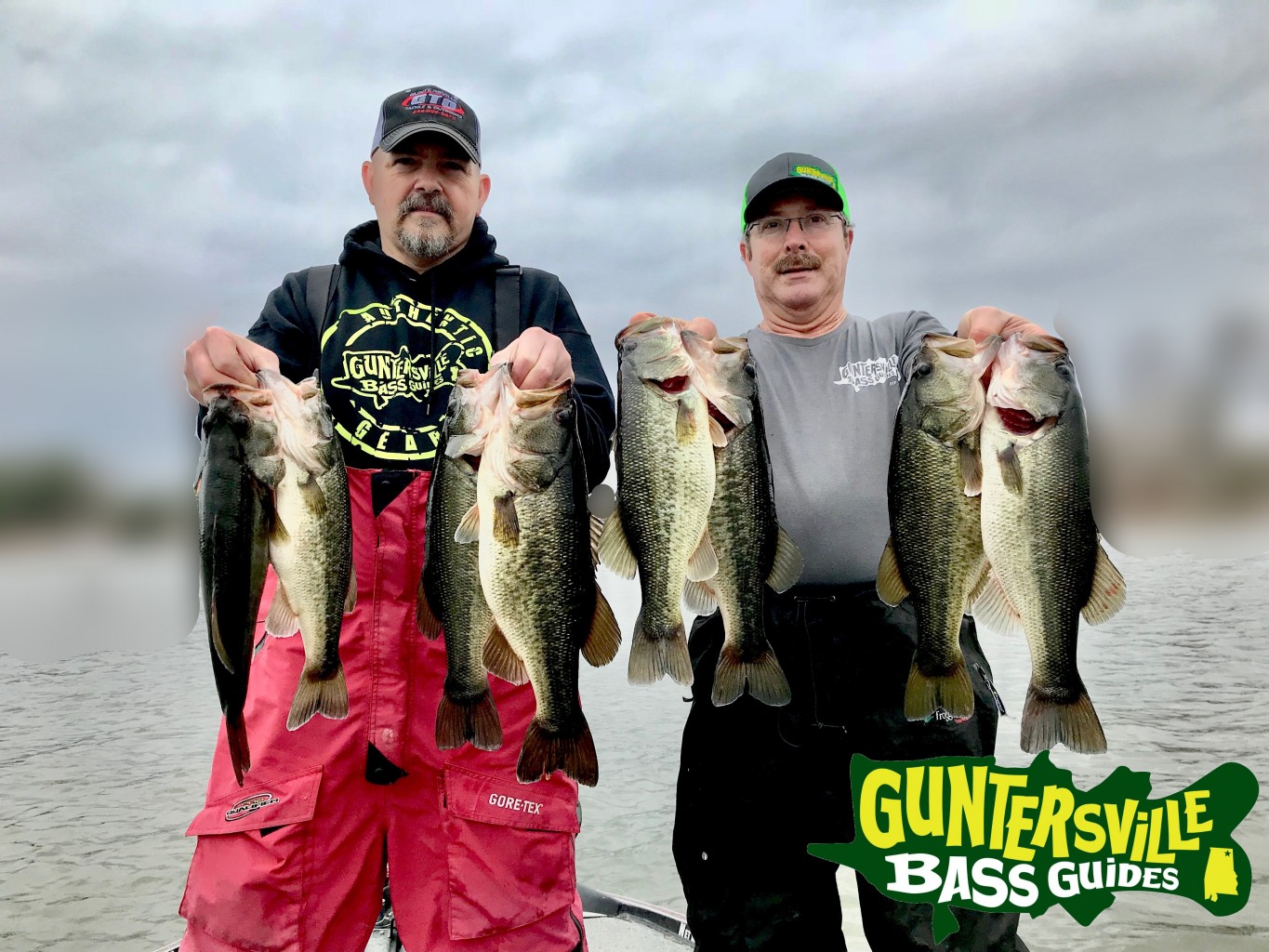 We are covering water and getting bites in almost every place we stop.. now the fish are still not everywhere  we just know where they are holding … its almost like calling your shots.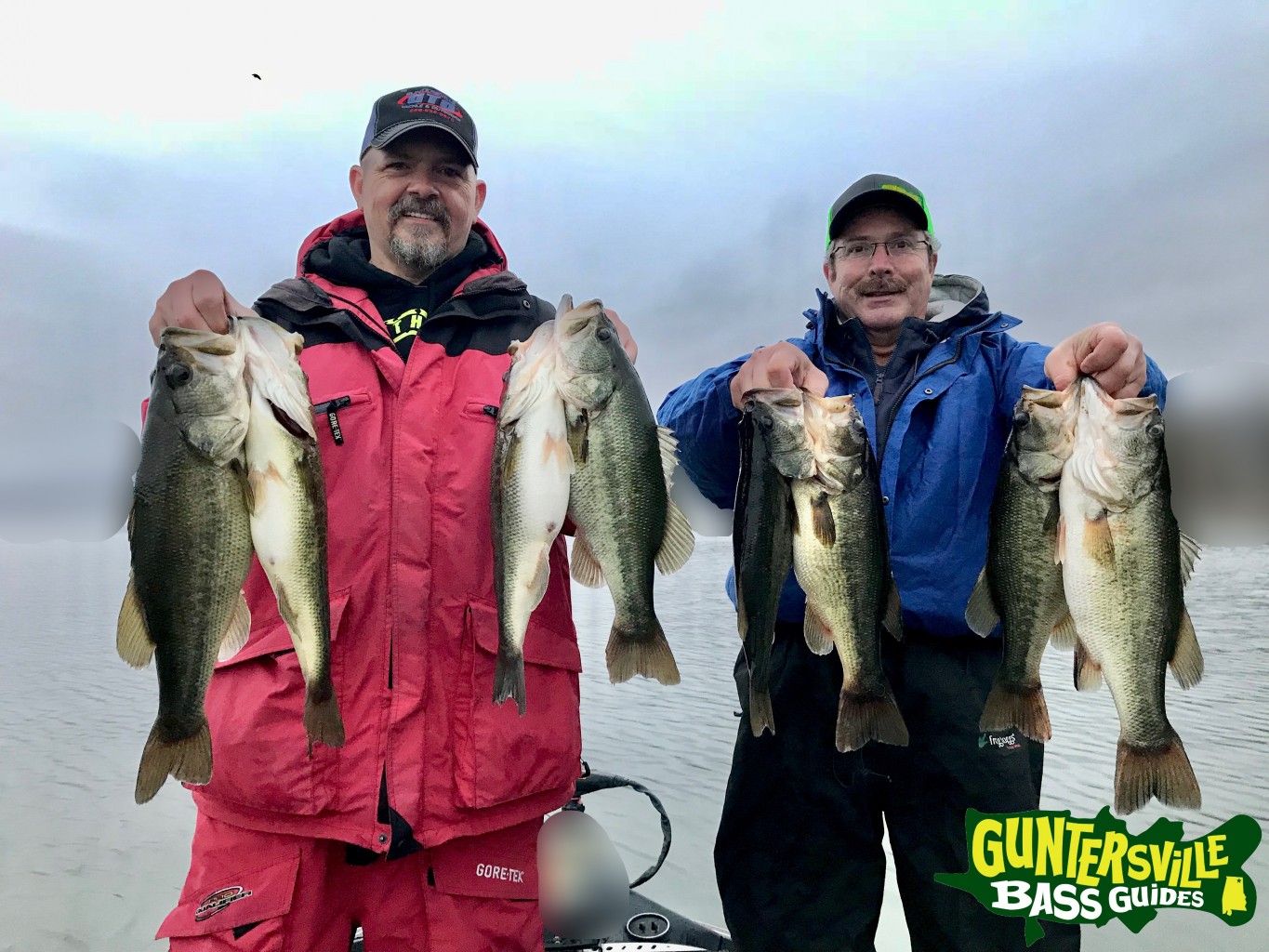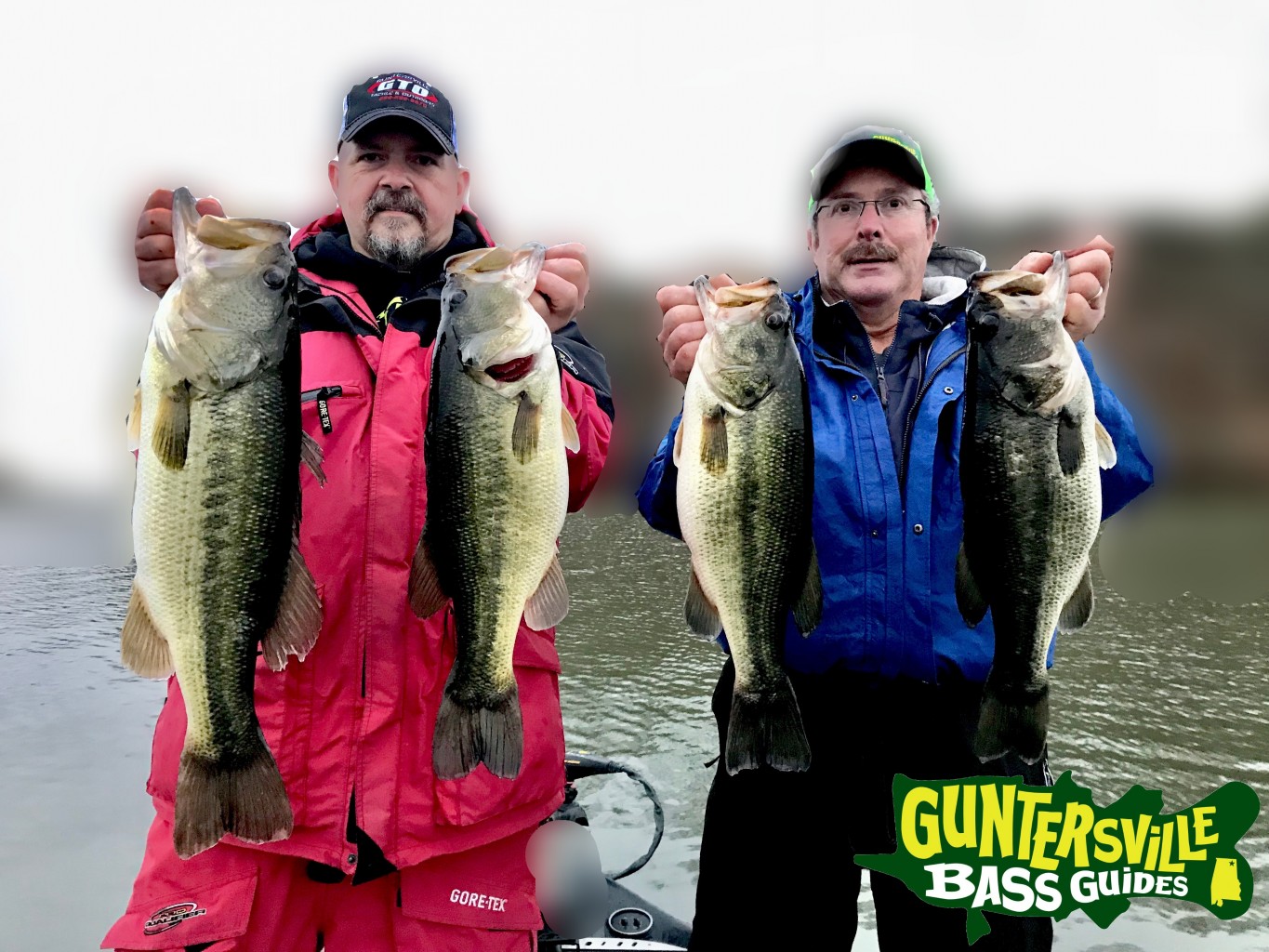 Now these are not two different days … same day Friday 2/16/18 Johnny and Boyd From Knoxville and it was warmer in the morning then it was in the afternoon..
Details:
Water Temp:
58 in creeks
52 on the river
Water Visibility:
Most Creeks 2-4 feet
River 1-2 feet
Lipless Cranks have worked the best in the color of Red
4×4 Swim Jigs White with NetBait Little Spanky White
Square Bills in Red or Chartreuse ( rip rap ) BD Baits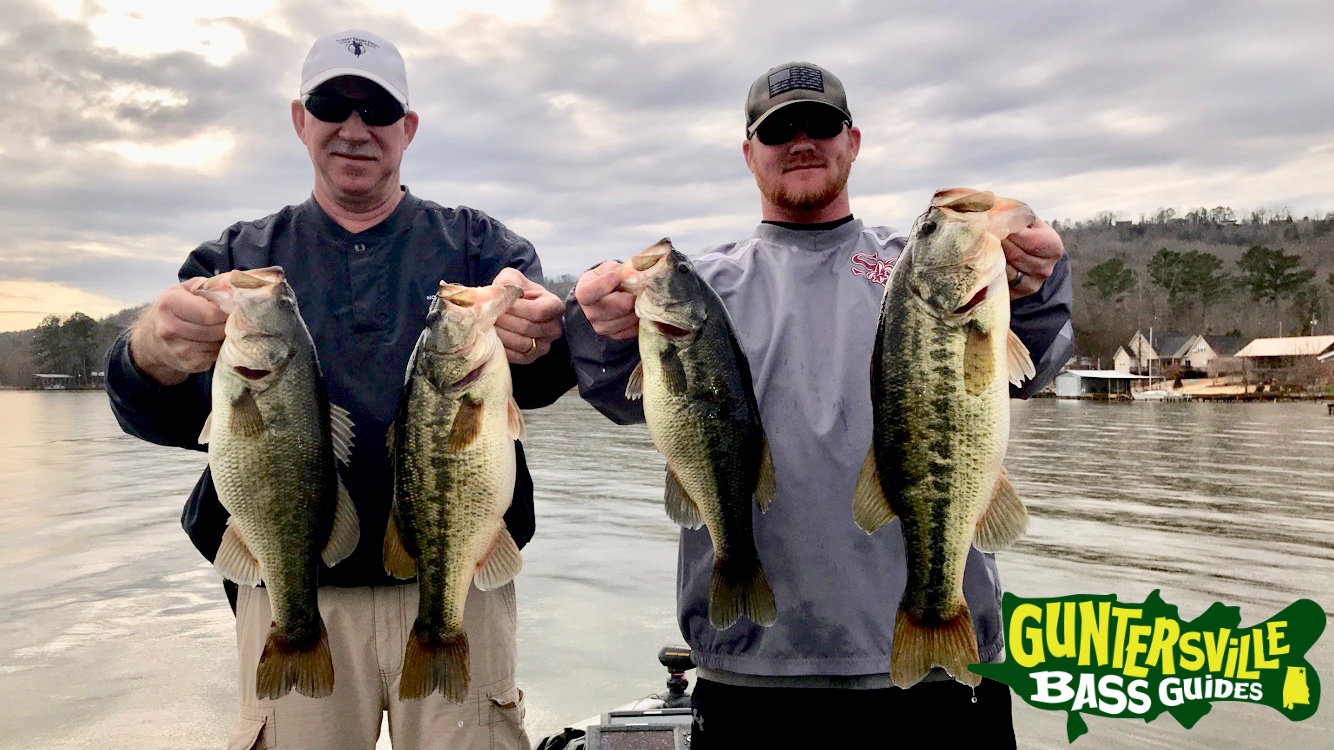 Looking forward to the rest of this week.
Contact Me CLICK HERE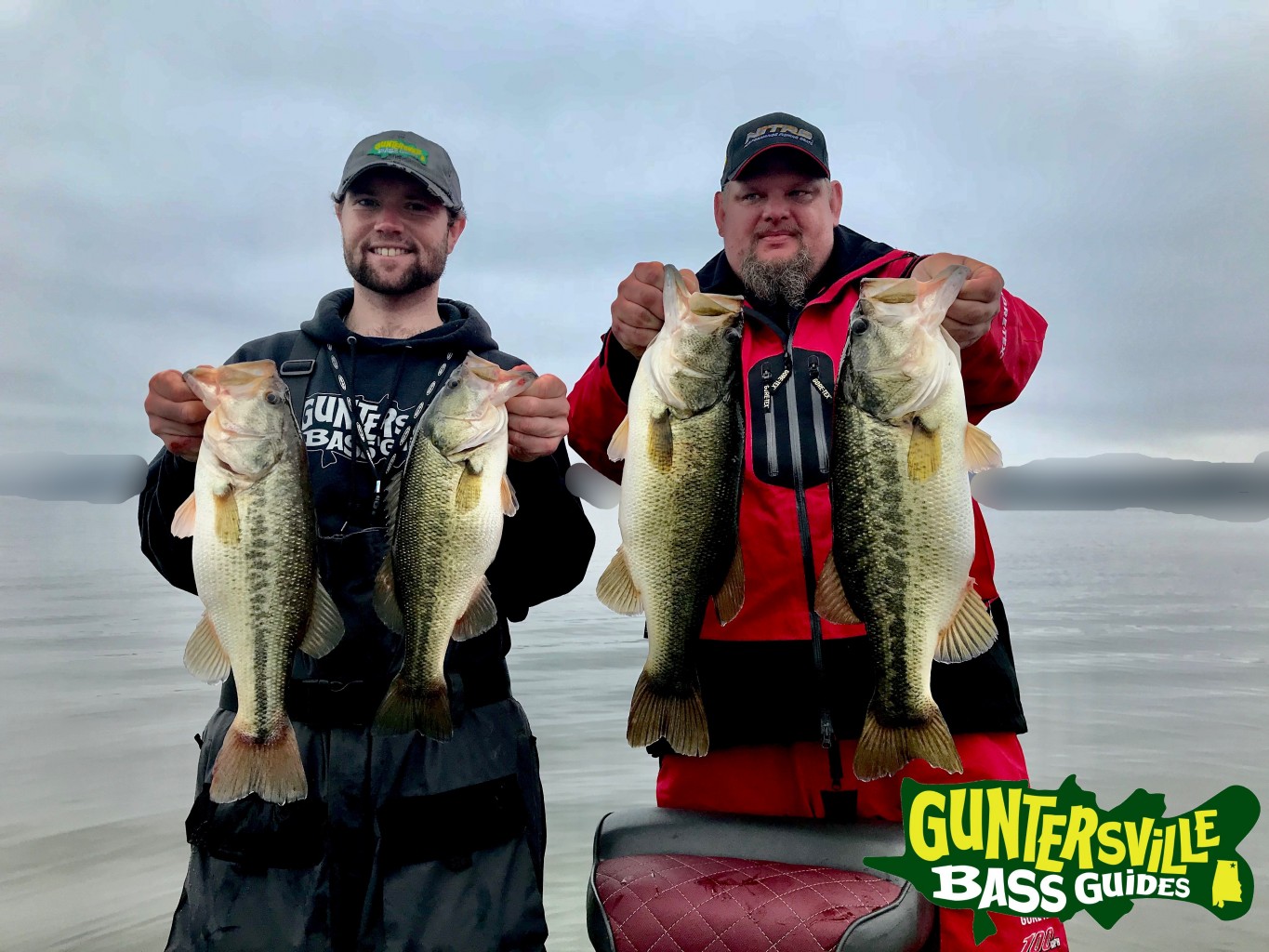 CAPT. JIM
256-698-6593
www.guntersvillebassguides.com
We want to say Congratulations to Adam Bozarth on catching his personal best on Sat. 2/17/18 in the Goosepond Wildcat 9.88lbs.. We think it was from his Hat and Hoodie… what do you y'all  think?