Guntersville is getting a makeover this week. Mother Nature has dumped a lot of rain on Lake Guntersville and with the rain we have current with a average outflow of 123,000 cubic feet per second and raising water 595.5 is the top of the dam and at noon today 2-12-18 the level is 595.18… Mud, yup we have some muddy water and floating logs big ones too.
So what does this mean? We should see some clean bottom and fish grouped up in areas and should make for a great pre-spawn bite leading into spawning time.
So what was it like before all the rain? Well it was pretty awesome. We was finding bass grouped up to where it was every cast and it was pattern I ran from one end of the lake to the other and it offered numbers with big ones ( the big ones was close to the smaller ones in a nitch spot ) If you like to fish a Lipless CrankBait then this is right up your ally.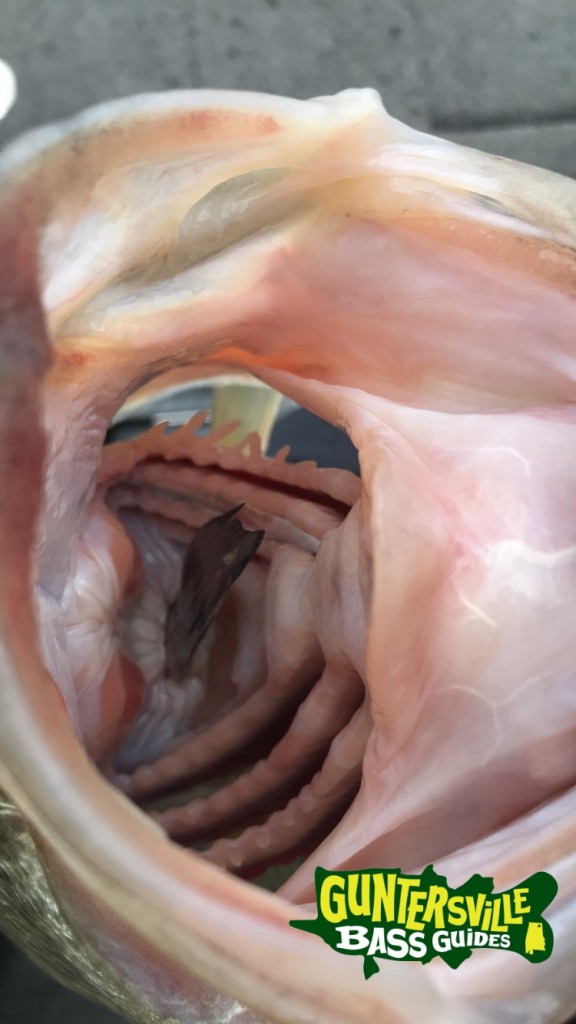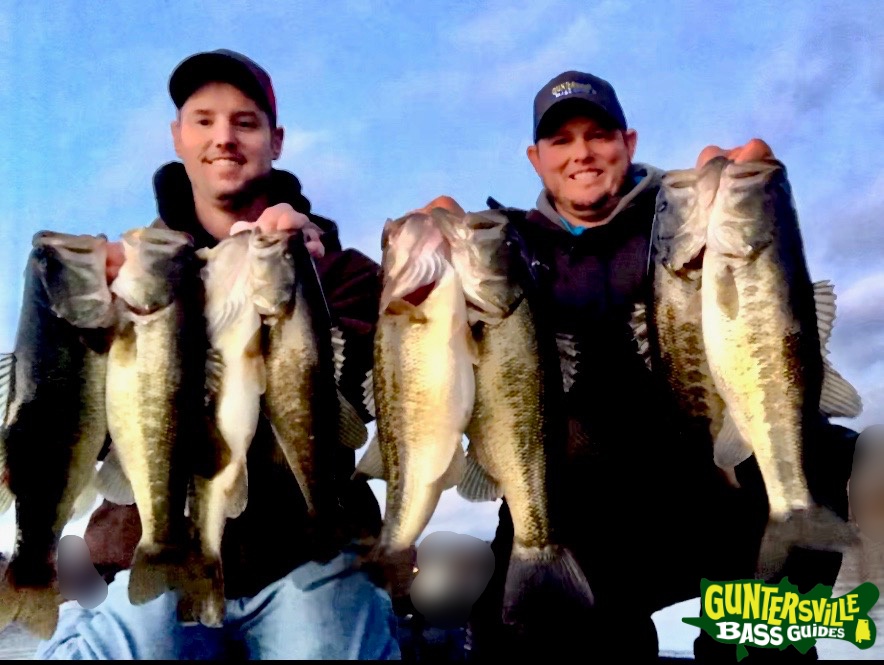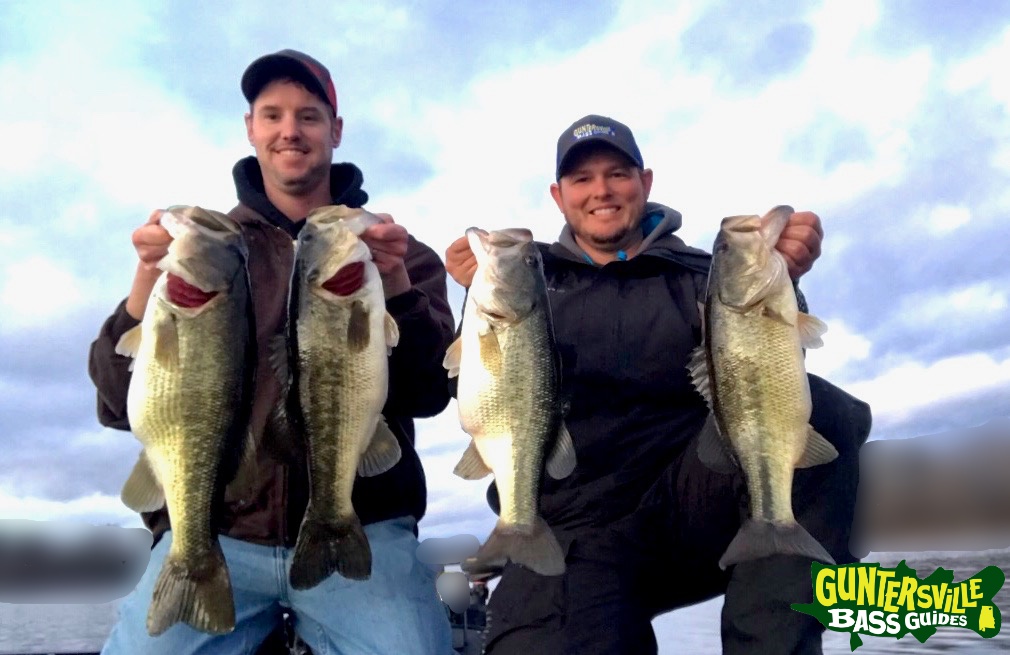 You might recognize the guy with me… My old buddy Josh Bertus.. Had a Blast Fishing with him!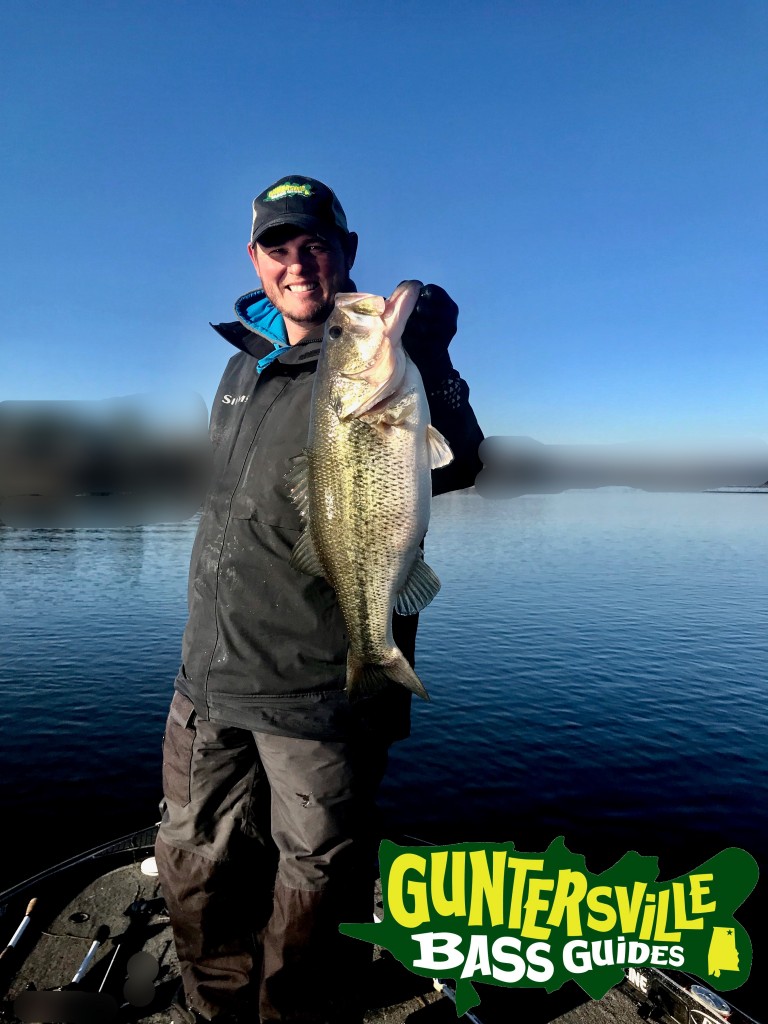 The one thing that keeps coming to mind is… Its only going to be better then it was last week…. The bass are healthy and strong.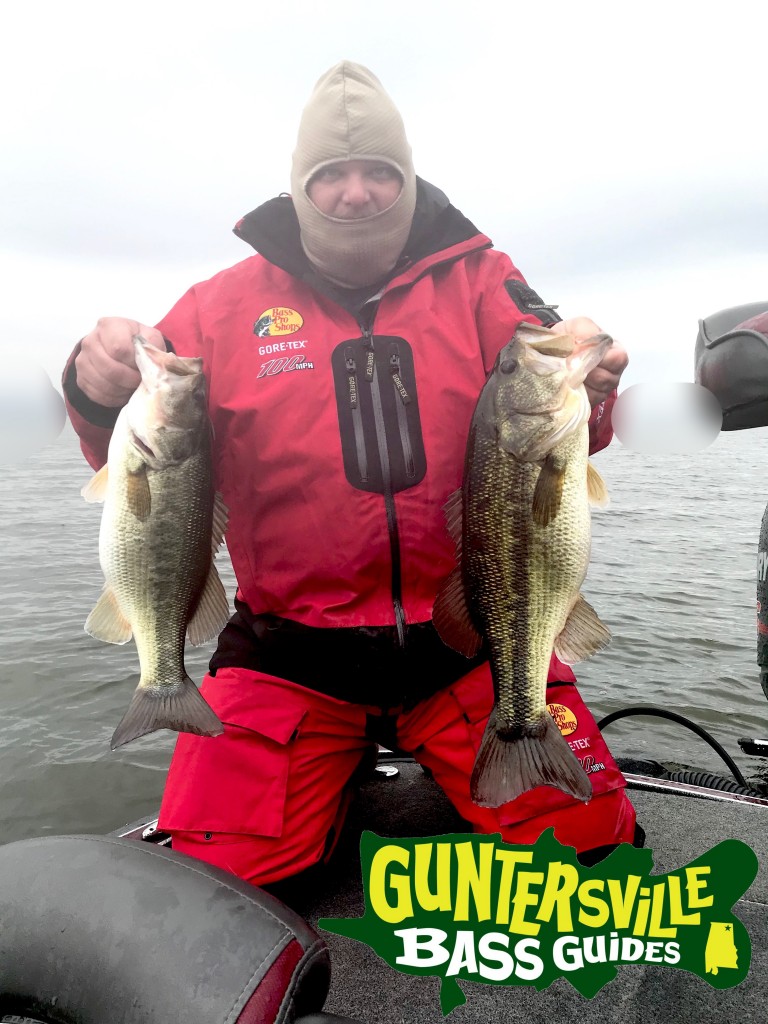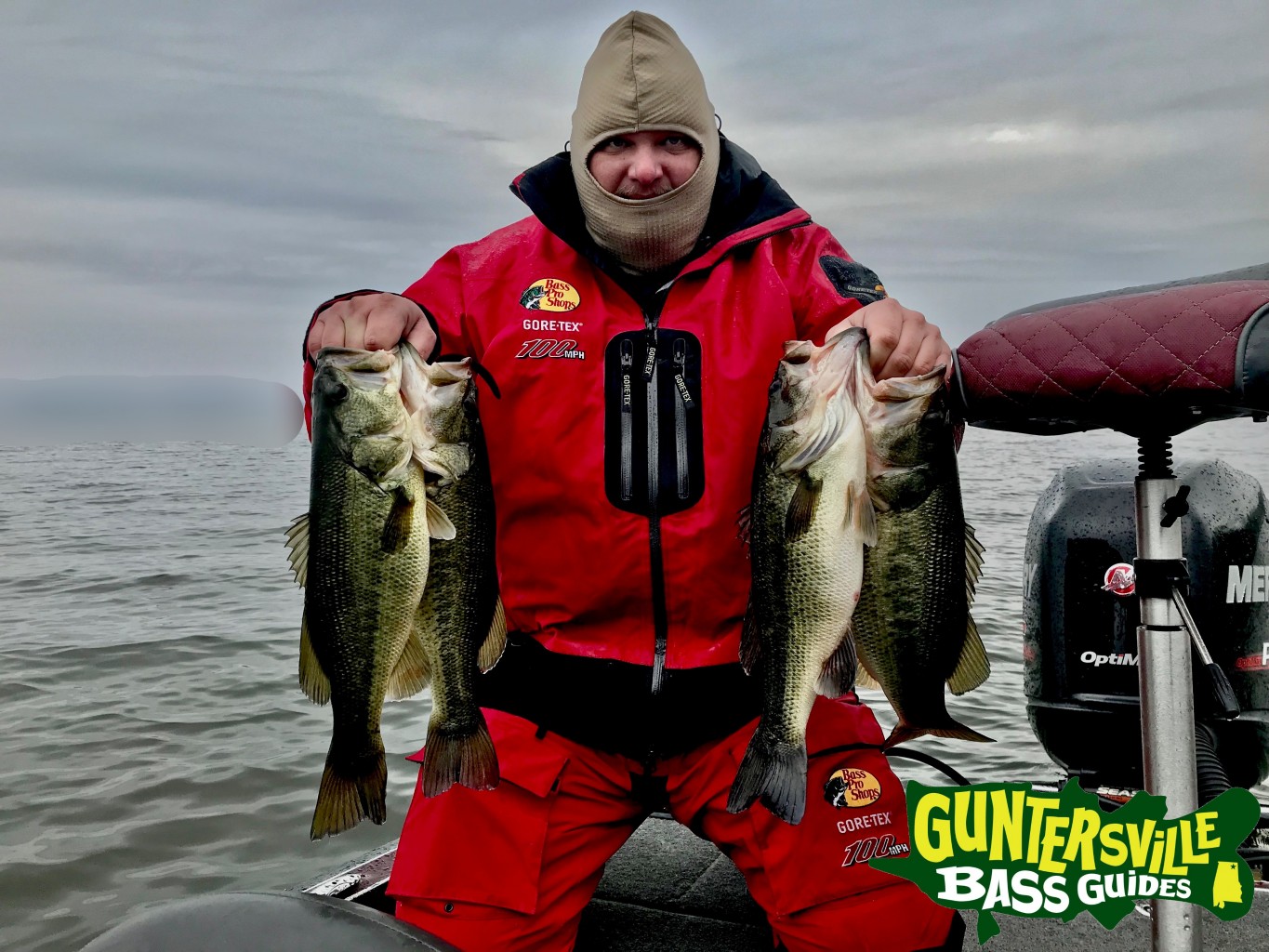 A 1/2 oz Lipless was really hard to beat and to the point of calling your shots color didn't matter if you had the right retrieve to where the bass had no choice to but eat it..
Now that the mud has moved in and … it changed things .. With Florida strain Largemouth's it takes them a few days to get use to the mud .. and my main area for this upcoming Ram 100% Team tournament was fine Saturday but Sunday it was rolling mud and we had bites but they just wasn't holding on the best and would pull off and we stayed with hopes that they'd turn on .. well they didn't so with 15 mins to go we left and driving along I noticed clean water so I just stopped and started fishing … Caught a good one and 6 others that was decent… yea I was pretty sick and mad at myself for staying married to an area so with no time to make the weigh in we kept fishing and catching just stopping at clean water .. it was kinda stupid but it is what it is..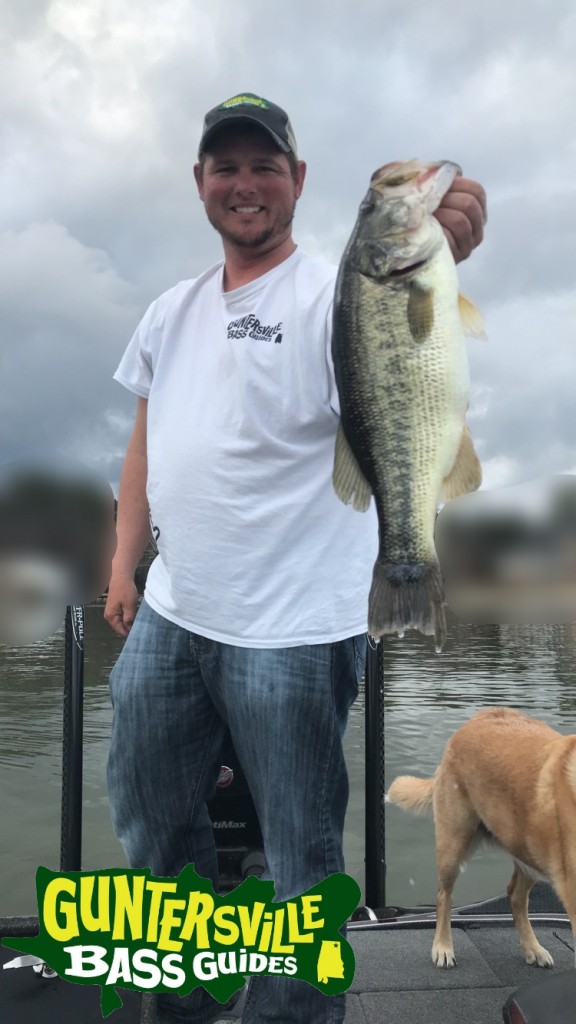 Its been a long time since I've seen February fishing this good… And if history repeats itself March will be nuts..
Water Temp 50-55
Water Color is stained to muddy.
I LOVE THIS PLACE
For Booking Info CLICK HERE
Capt. Jim
www.guntersvillebassguides.com
256-698-6593
Did You See The Two GIANTS