Just when we thought it was going to get hot n sticky …. Guntersville received a cool down and a lot of rain from Cindy the Tropical Storm… Water temps dropped to 78 degrees the water stained up and the bass shifted around on the ledges. So what does all this mean… Well from what I can tell is that the shad have gone a little shallower some bass have left the deep stuff the bass in the grass have moved to a different hang out.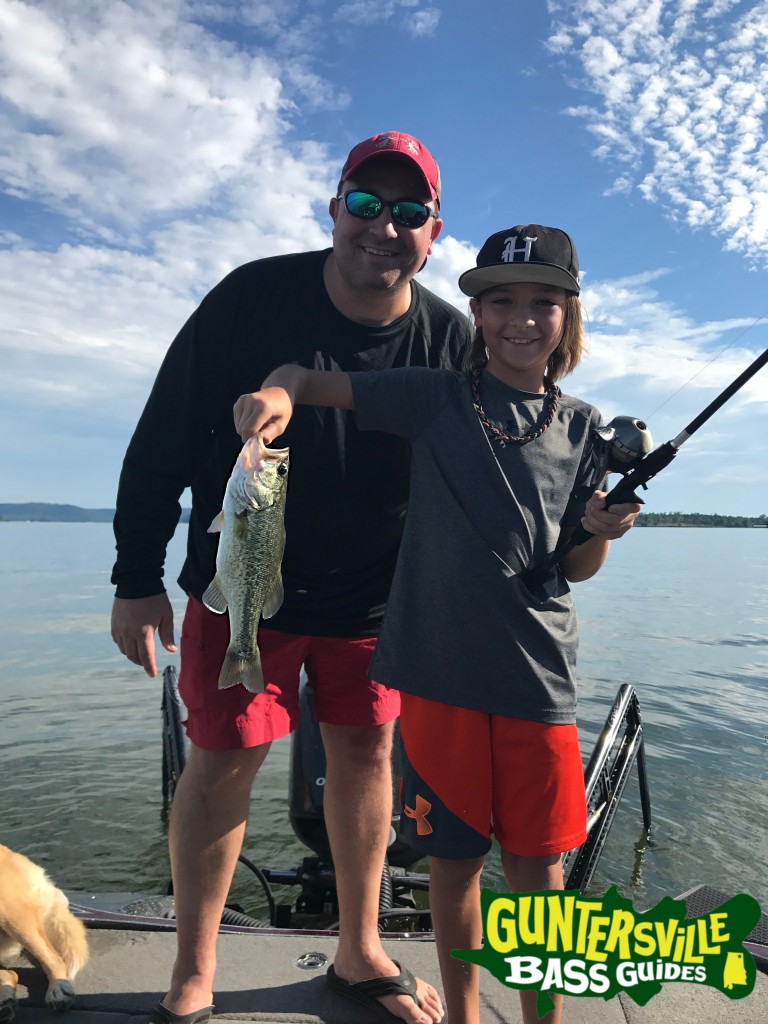 Up till the heavy rain and current things was shaping up nicely and just like mother nature would have she threw a wrench in to the fishing… all this means is the Florida Strain Bass get finicky when things change and they tend not to act like we would like them to but they still can be caught.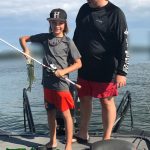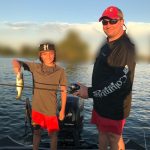 Catching great numbers and good size in a 4-6 hour trip was more fun then I'm use to .. then the rain and current happen.. changed things up… and now that things are getting back to normal I am starting to find my spots are getting back to how they was before the rain.. Majority of our bass have been caught on a NetBait C-Mac worm with a Picasso 1/4 oz Tungsten Weight in 4-6 feet of water fishing grass to lay downs with a dock or two, some days we would swim the worm or drag it just had to let the bass tell you how they wanted it, we did have a small window of flipping where it was getting. the kicker bites every day we used a Tharp Jig by 4×4 BassJigs with a Paca Craw as trailer in 1/2 oz.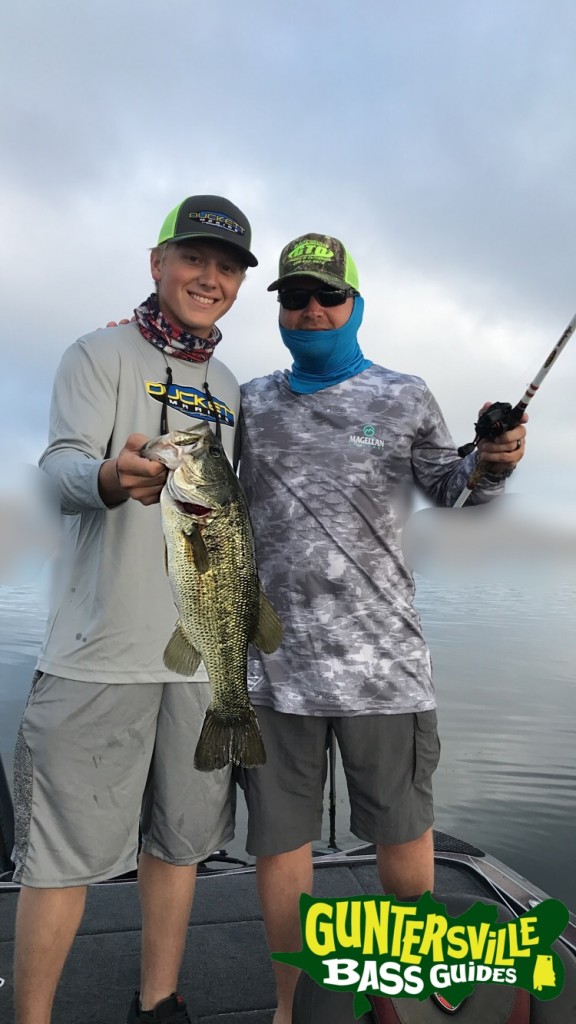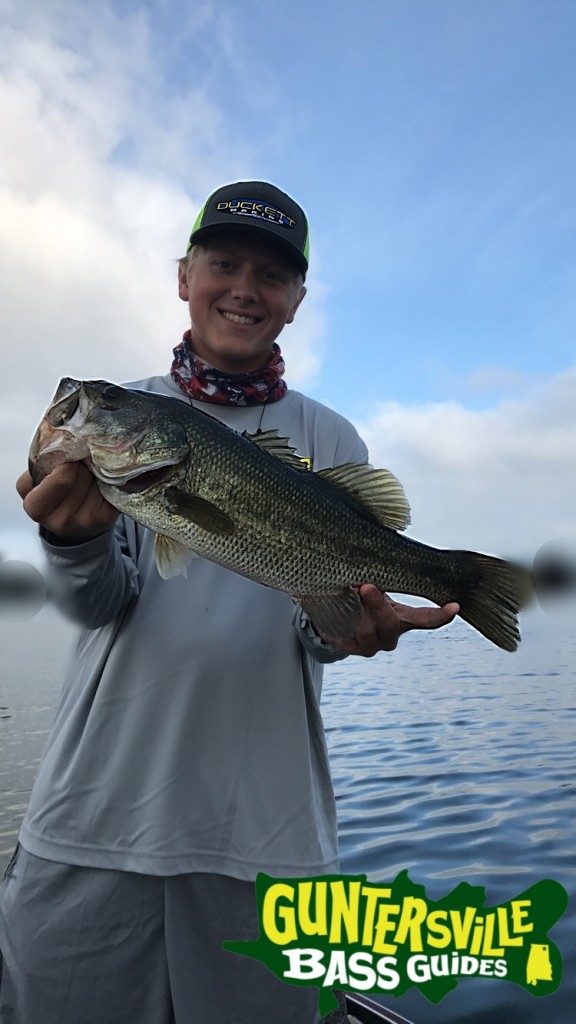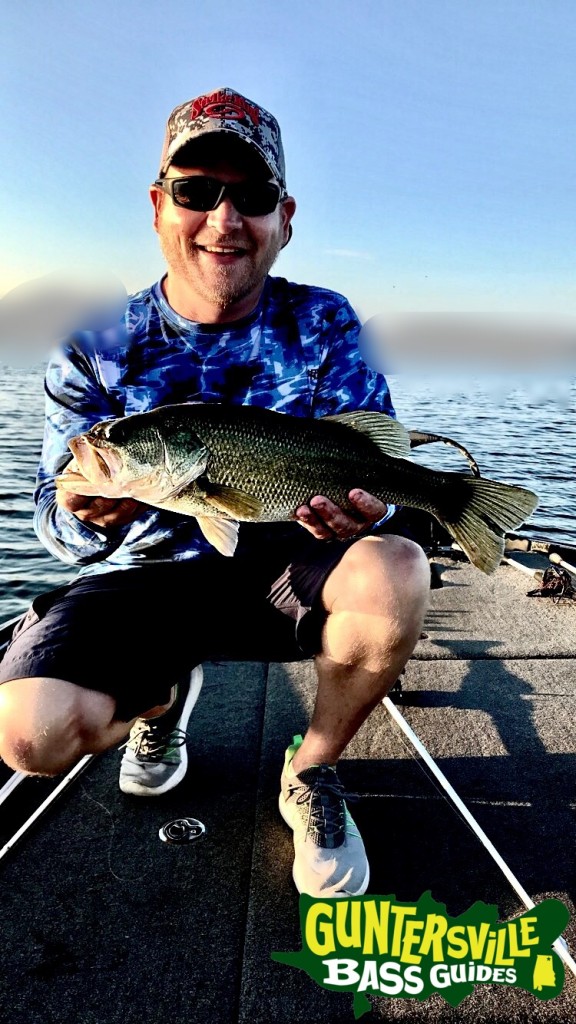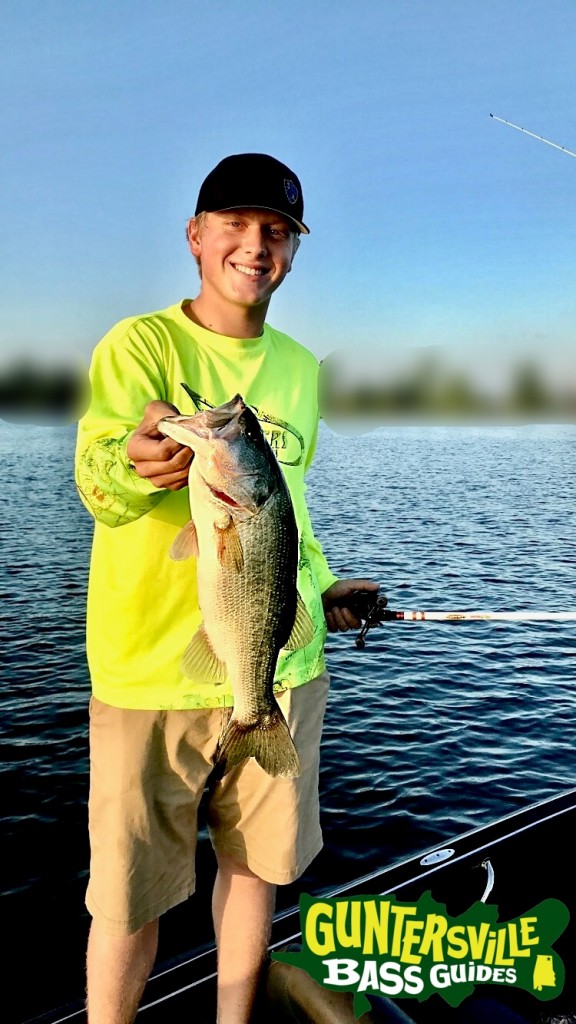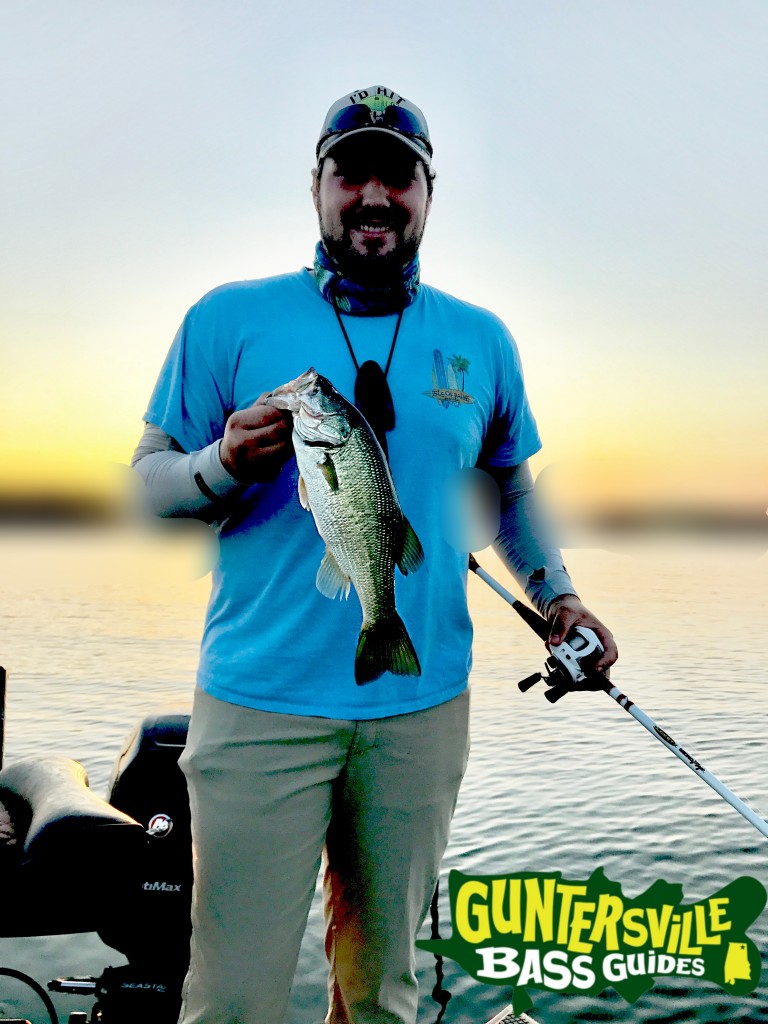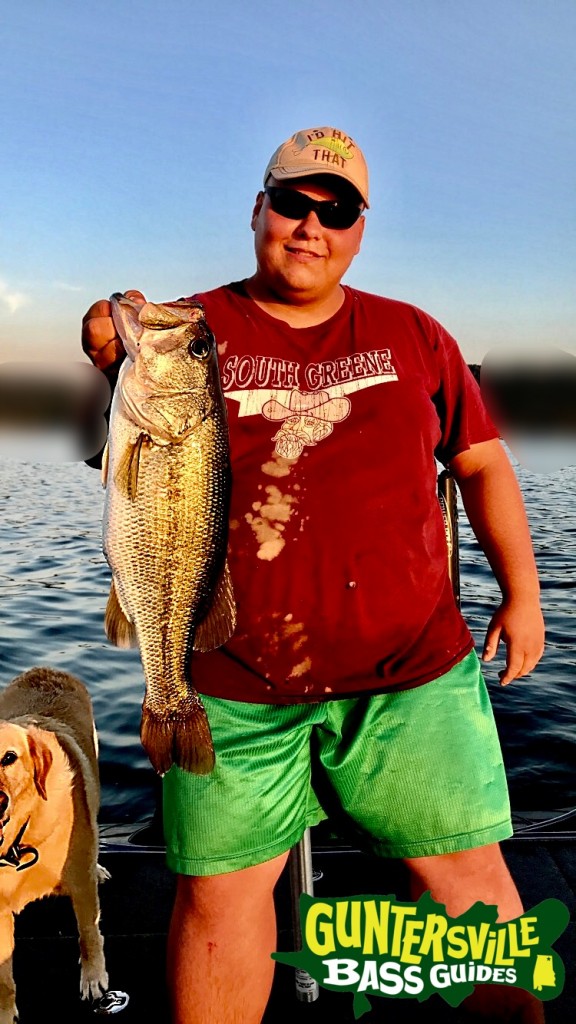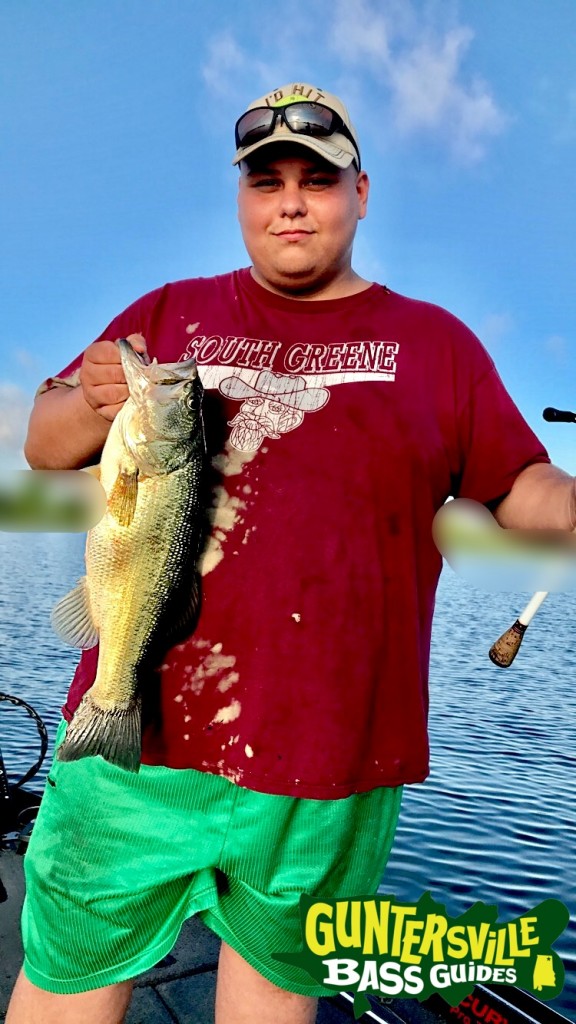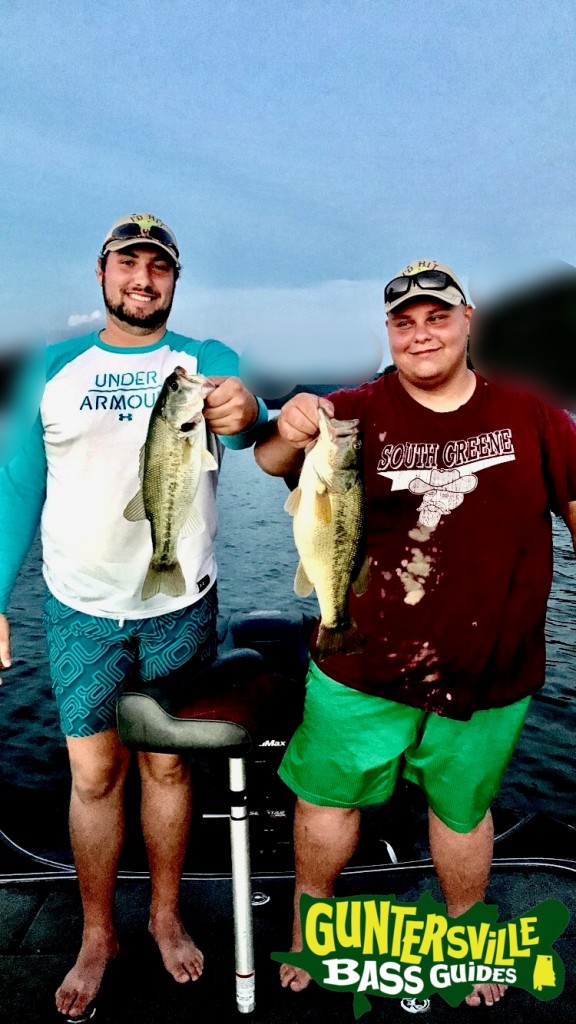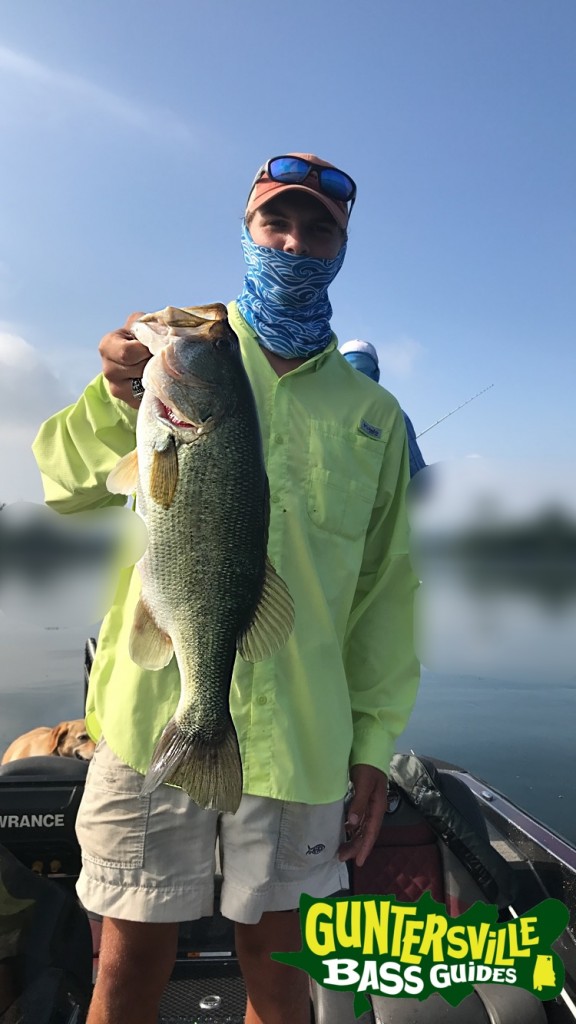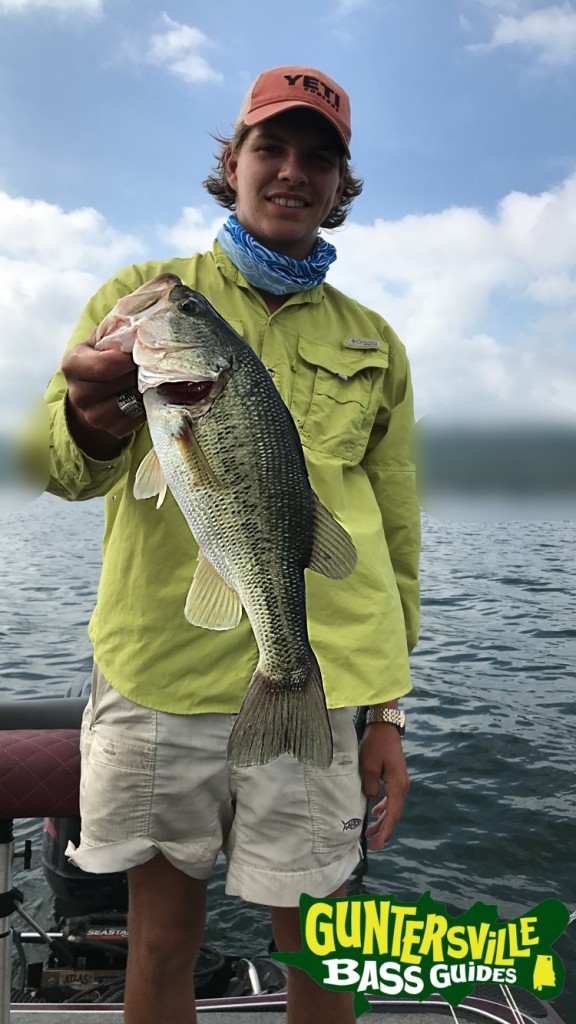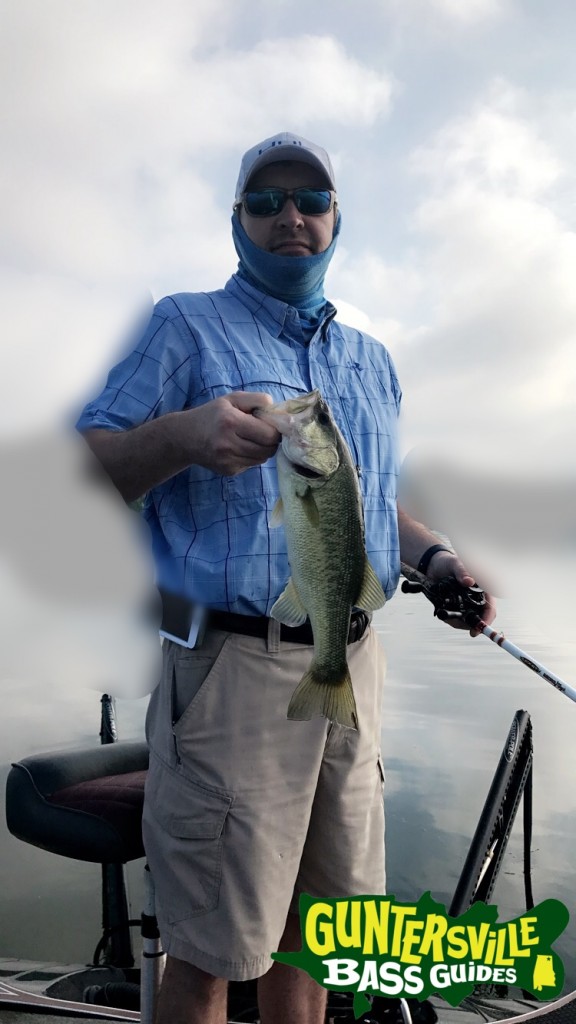 Then we would bounce out to some ledges and use a 4×4 LedgeHammer with T-Mac and pick up some quality bass . Some of the schools had a lot of fish in them and some just had 5 maybe 10 in them.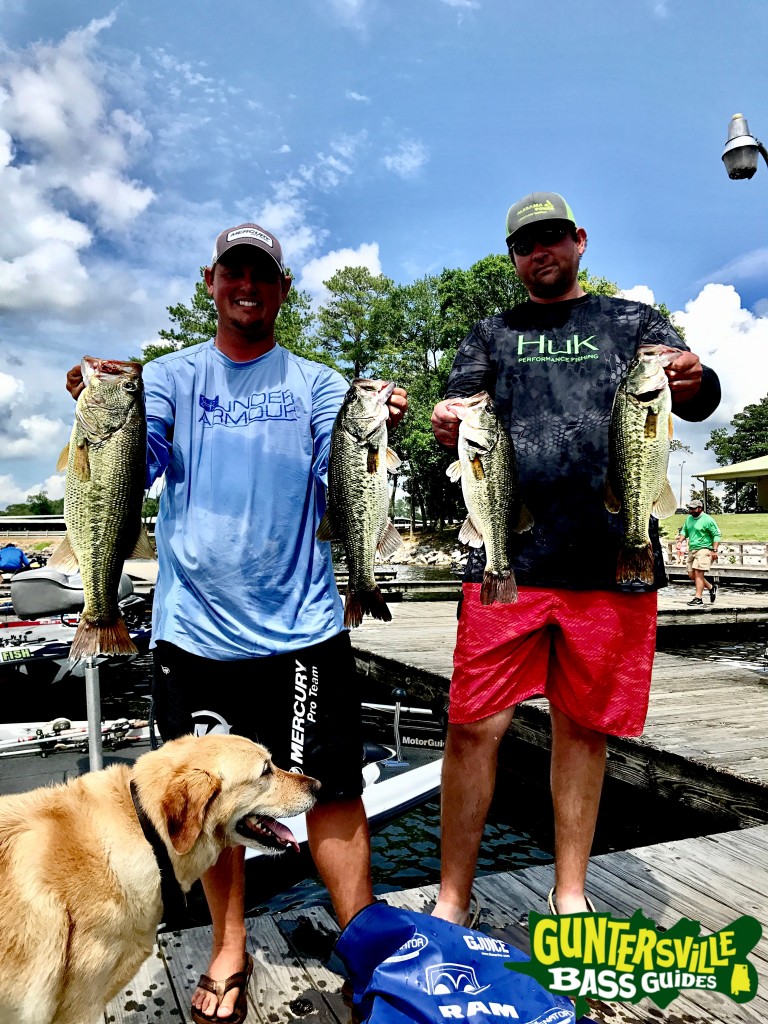 Fished the ABA and Thomas filled in for Steve finished 24th with 15.57 lbs.. Thought it was going to be on since the 1st bass was close to 5lbs then it was just smaller ones after that..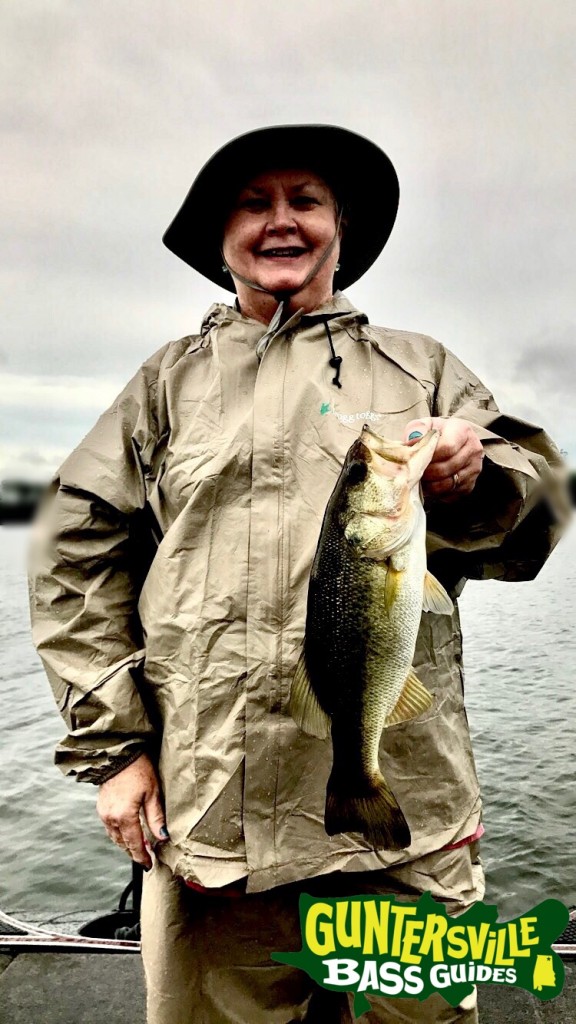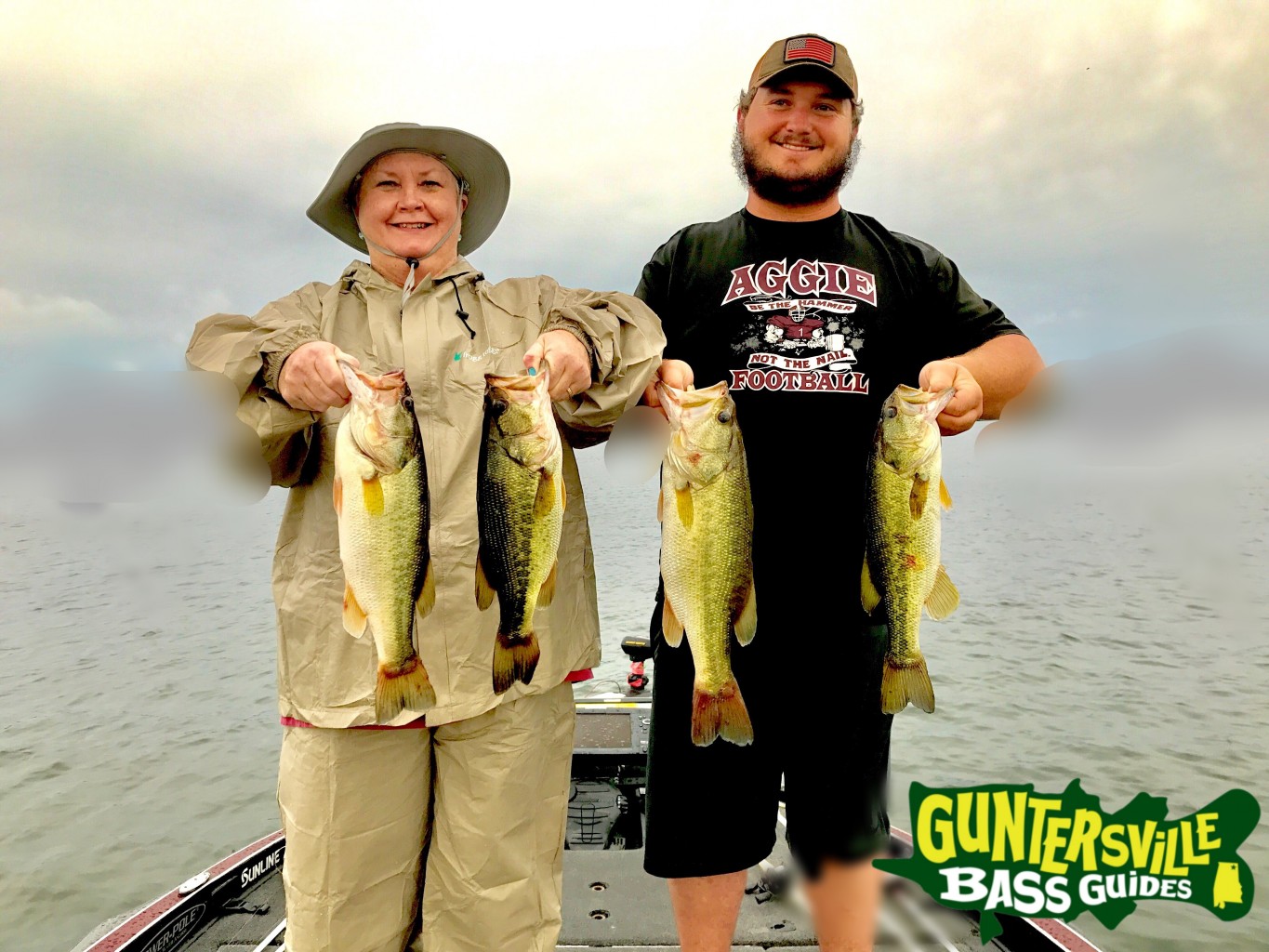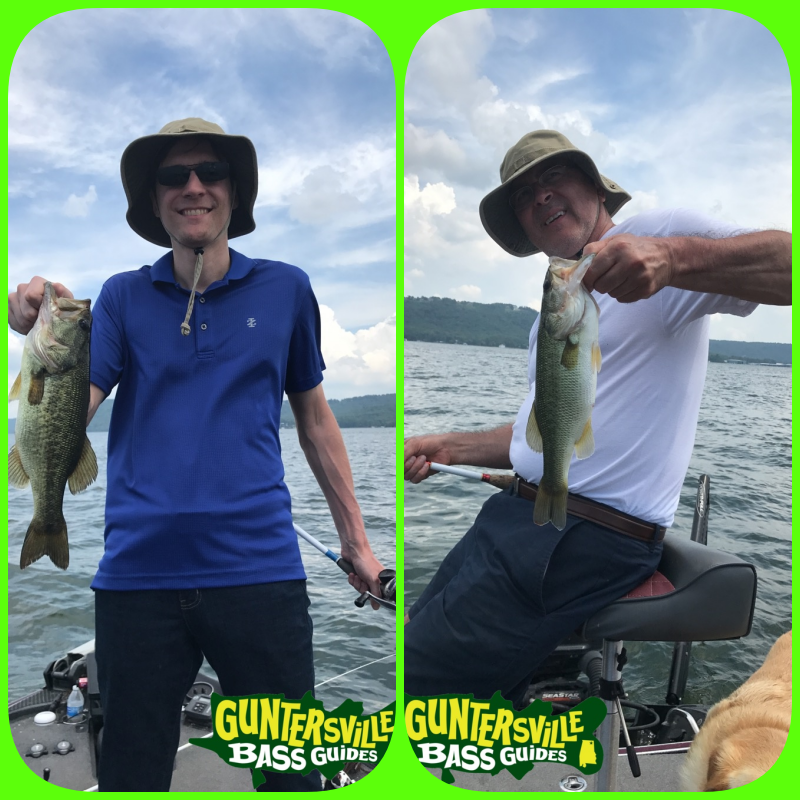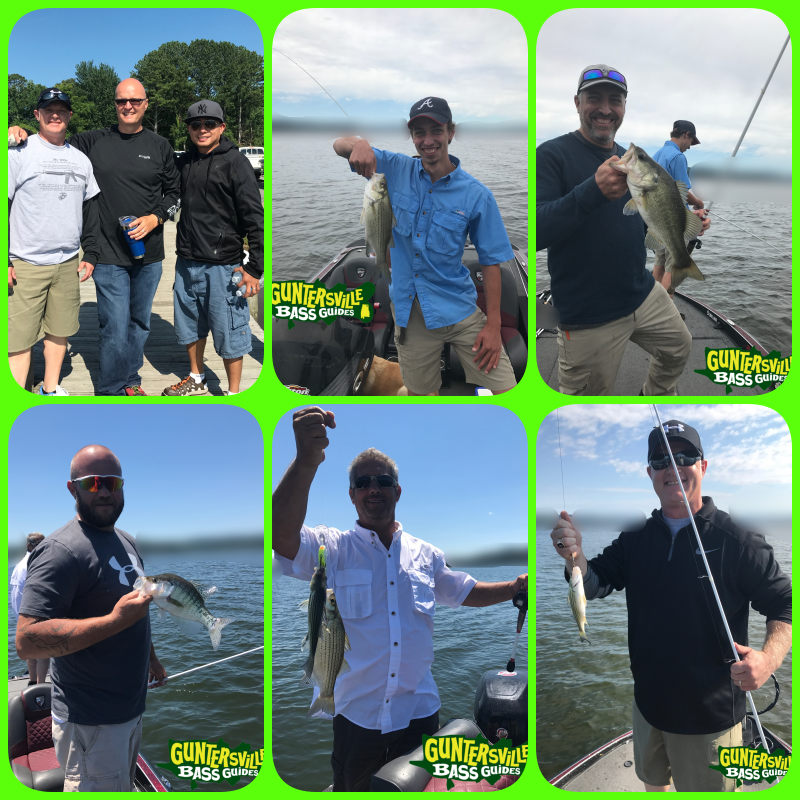 Had a day where both trips just wanted to catch fish and thats what we did.. we caught a bunch of fish mainly hybrids then we would move and try for a largemouth and picked a couple up doing that throughout the day.. it was fun.. The gu
ys from Las Vegas was very entertaining and Rodney n Heath talked trash and that was a good time…
Went out with a buddy and set up his graphs and showed him what different types of fish look like on his graphs and we did a little fishing too. As you can see he dropped the hammer on them..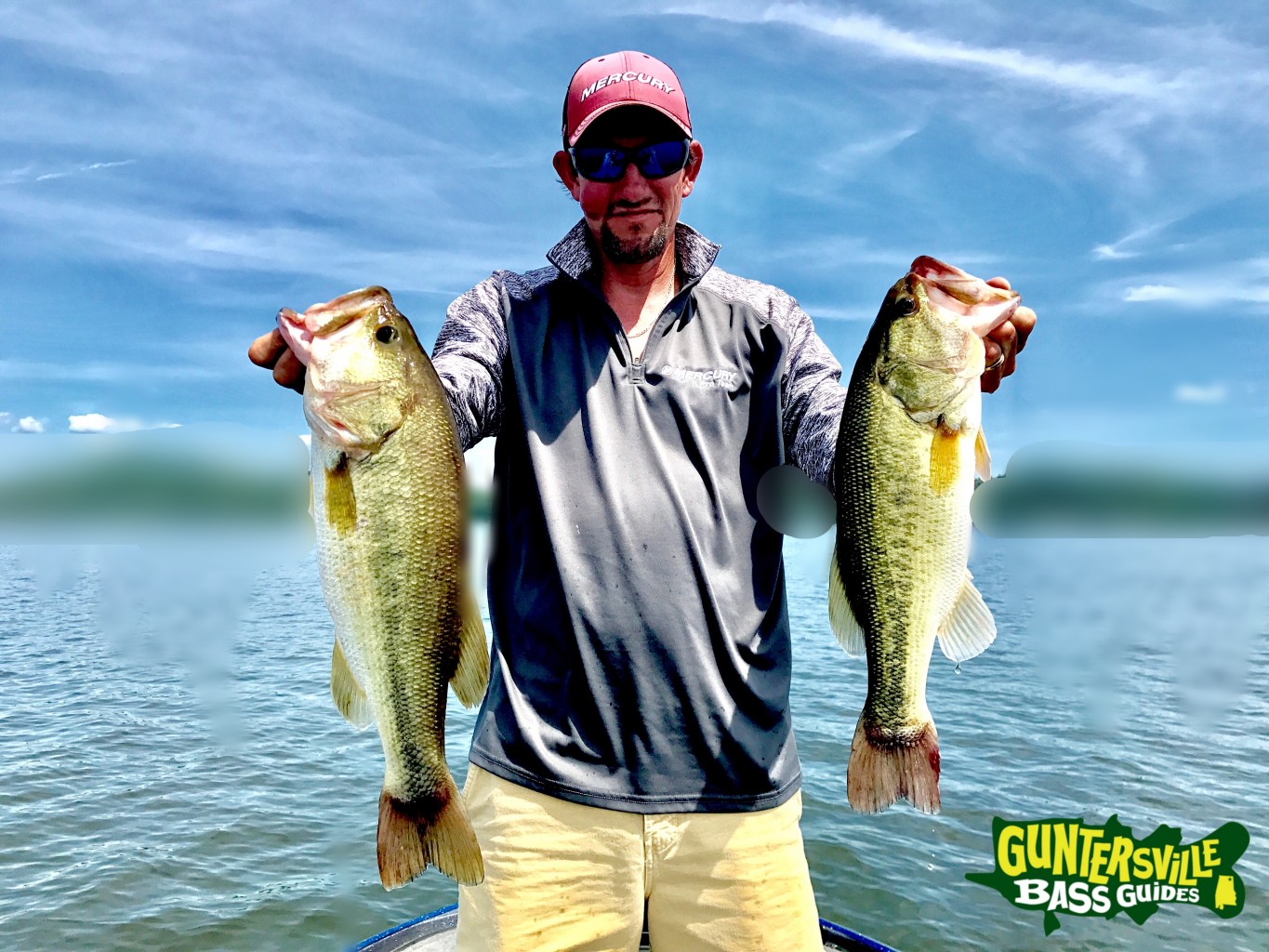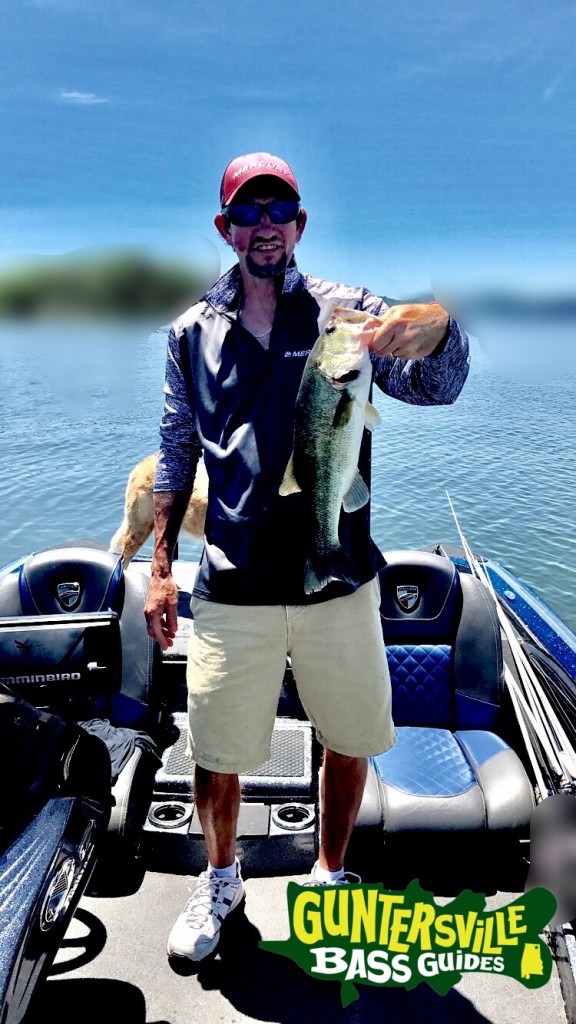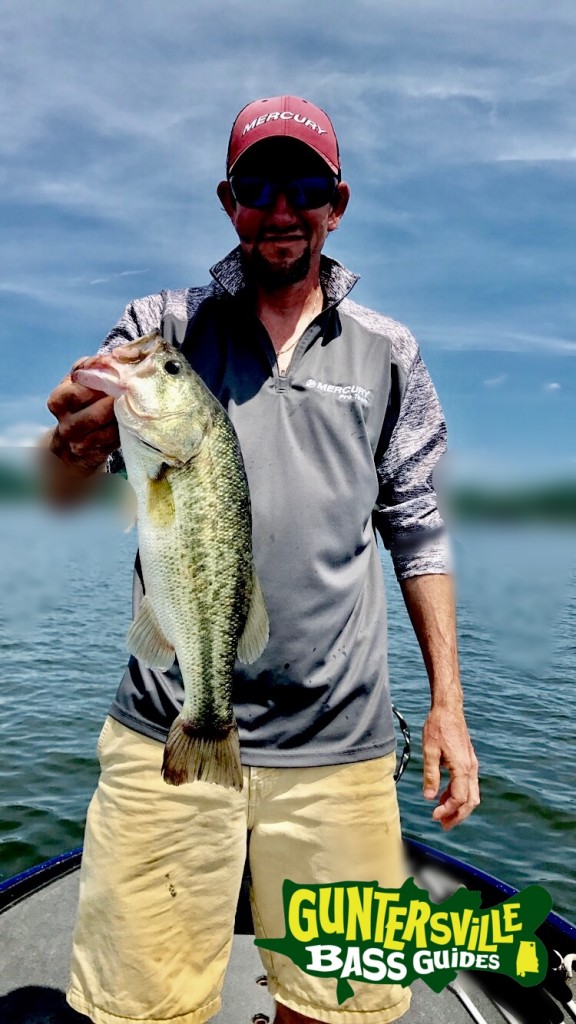 Looking forward to July I have days open to fish with you.
Don't forget to ask when you call about our Beat the heat in July Special.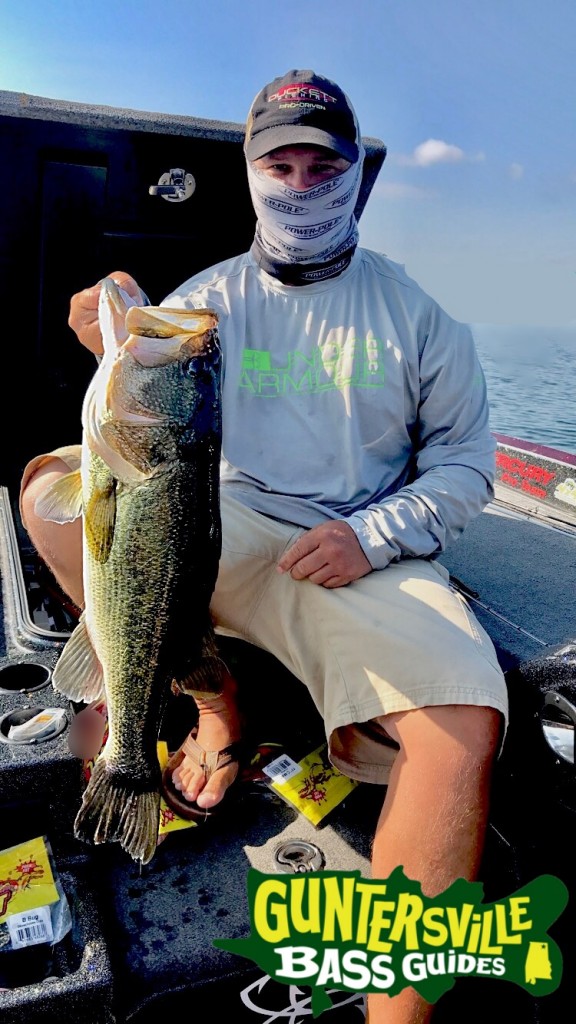 Capt. Jim Leary
256-698-6593
www.guntersvillebassguides.com
guntersvillebassguides@gmail.com