Lake Guntersville is Hott and so is the weather. Things have not changed too much we are still catching fish and good ones, its just amazing place to be.
Grass is starting to grow really nice now and that is a great thing. Raining almost daily its keeping the water temps in check and pleasure boaters too…
Fish are being caught from 10 feet out to 20 and they are hungry and mean..
Eric and I fished the Guntersville Open on Saturday and we wasn't too sure on what we would catch, for some reason my morning bites was hit or miss all week but one thing was for sure you could set your watch to 9 am the bite turned on, sometimes you got nice 3 pound fish or you got really nice 4-5 pound fish, also they change up what they was hungry for, some might think its frustrating to keep changing lures but man its so freaking fun to just catch em so thats what our game plan is..  So we flipped a coin on what spot to start on and it was not a bad move heck it didn't matter where we started the bass was just eating and we caught some and lost some (3) to be exact and we won't say the size but we will say they was nice ones….. we ended with 21.56 lbs and took 6th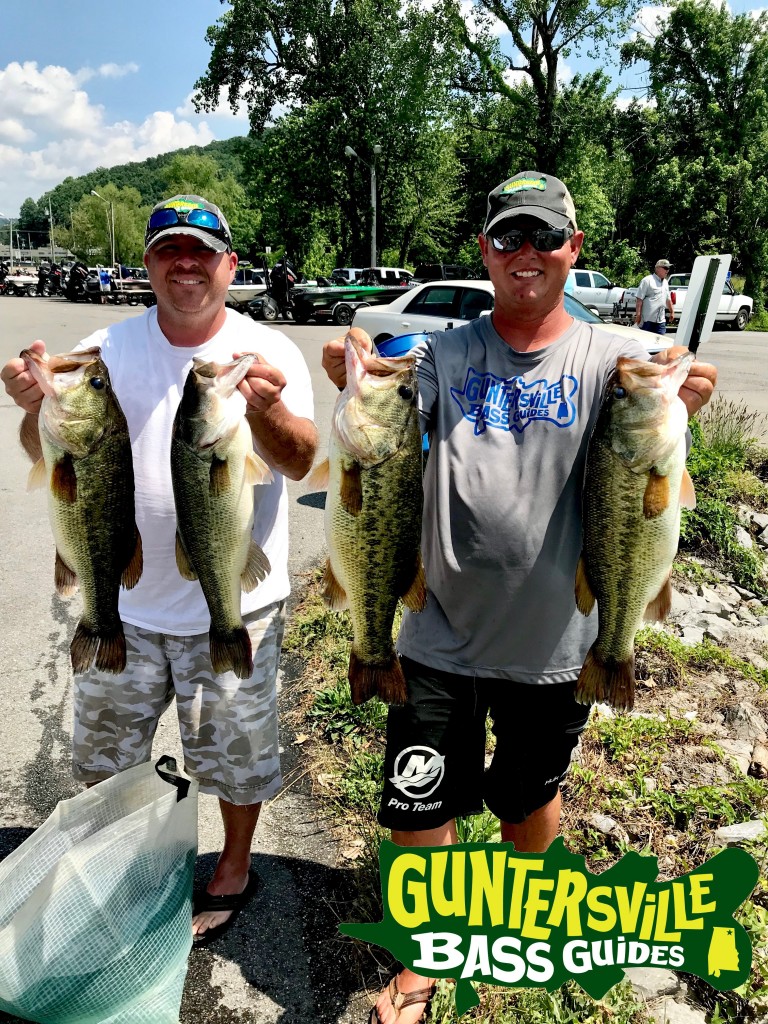 Fished a little week nighter Eric got off early and we gave it a shot and it was so much fun its crazy how you miss fishing with some old faces thanks for letting me fish I really enjoyed it.. we took 3rd with 12lbs it was a 3 fish limit…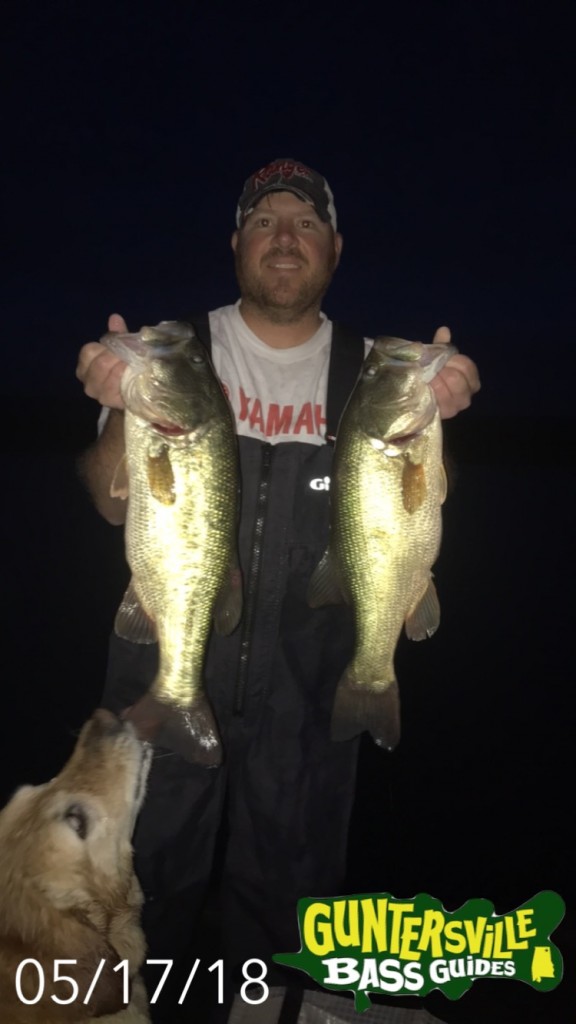 We had a slow morning trip but things got so freaking hot at the end of the trip it was every cast and they got bigger…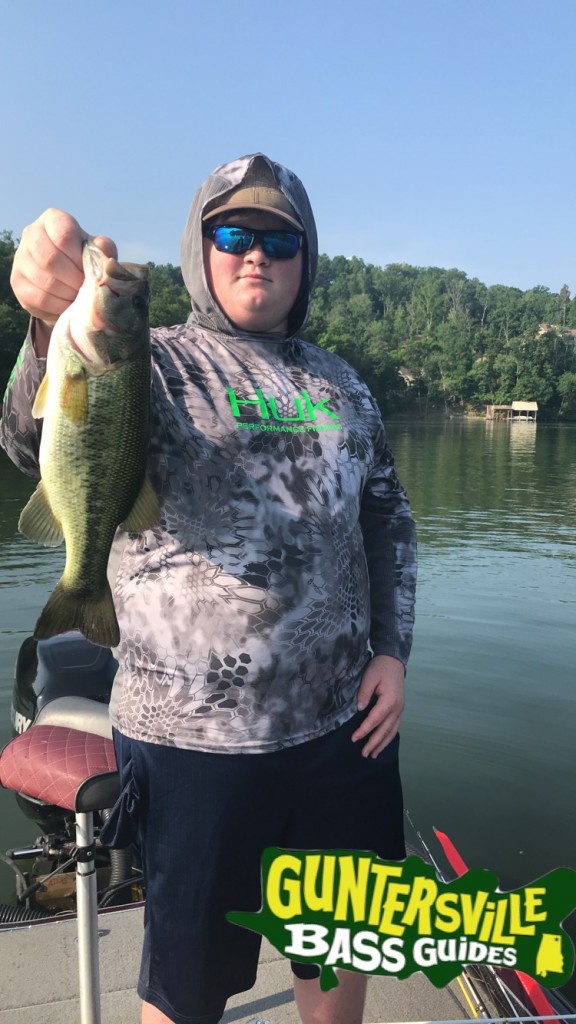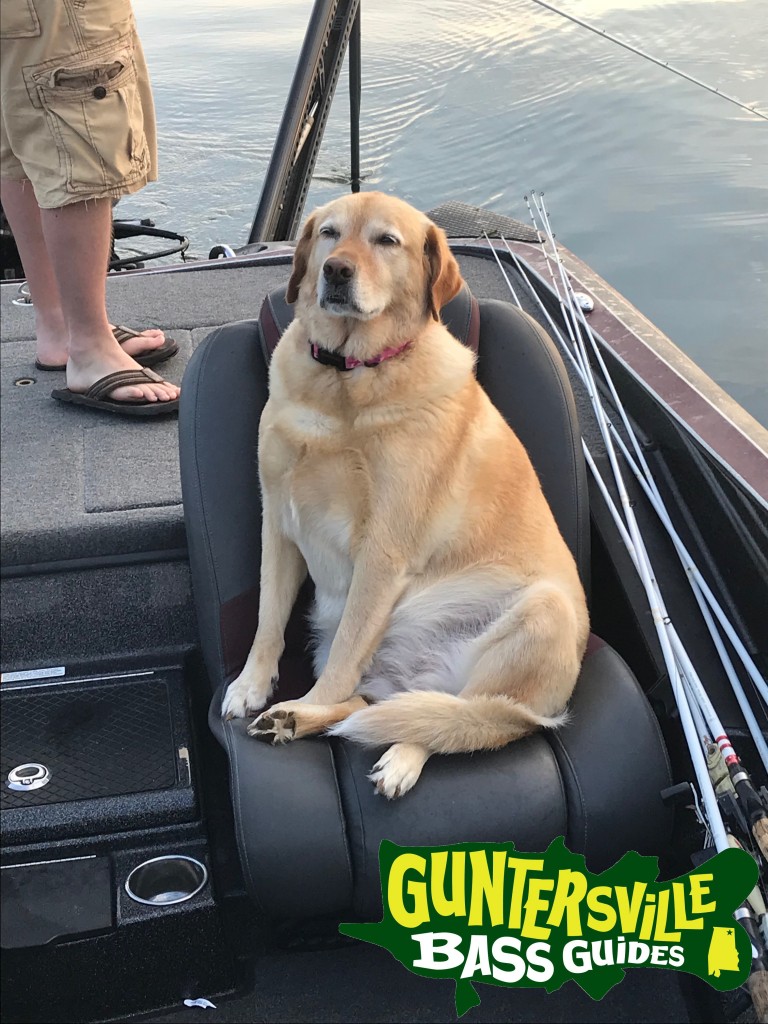 We are getting into the hot days and I don't mind staying out all day if you don't … but if you are about keeping cooler while fishing we are starting the morning and afternoon fishing trips check dates HERE ..
Have a good week.
WATER TEMP 77 ISH
WATER CLARITY ( clear)
FLOATING GRASS IS STILL A PAIN
Capt. Jim
www.guntersvillebassguides.com
256-698-6593