Lake Guntersville is slowly shaping herself up. The Bass are coming off their beds and starting to feed up.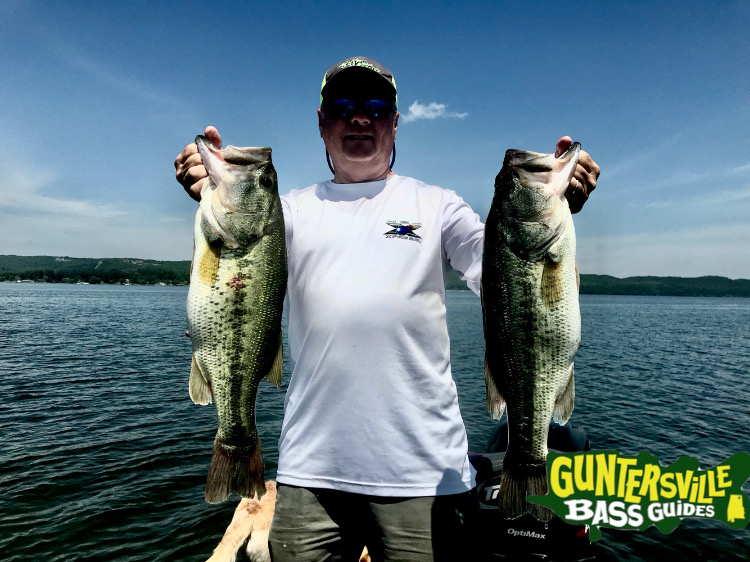 The Bite :
It has been slowing up after 11 a.m. then picking back up around 5 p.m. and that full moon wasn't helping matters but thats all behind us now, And after Saturday Neely Henry will be behind me as well, been on the coosa all of this week except Monday and Thursday…
So Monday went well in the morning but the mid day was brutal not many bites and little wind, and Thursday well it was freaking awesome. My clients are here for a tournament and its looking promising I can tell you this much I showed them a lot of spots and fished about half of them and caught fish… We had some grown girls..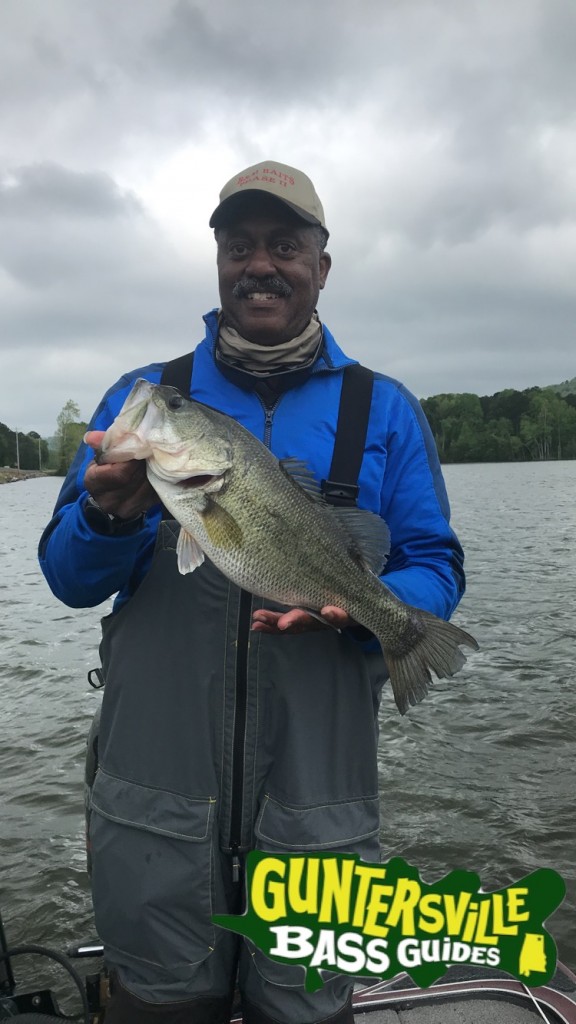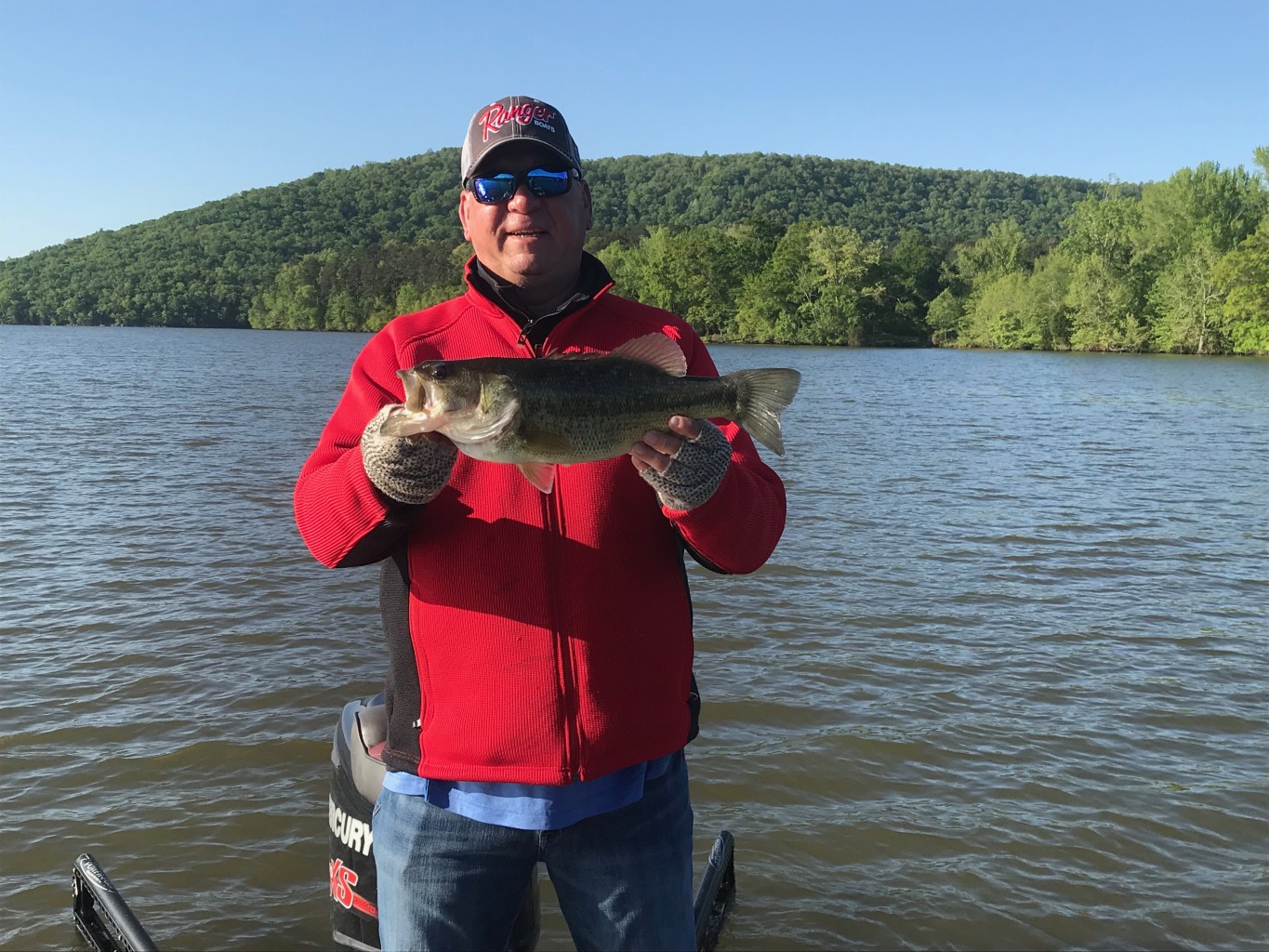 And now that the weather seems to be leveling out I suspect the fishing will just keep getting better..
Water Temp: 68 is temporary its going to keep climbing
Visibility : its still a little stained not really clear
Been Swimming a 4×4 Jig in all white with a NetBait Little Spanky 3/8 oz
Heres Pic's From March 31st Freedom Marine Tournament. Eric and I took 4th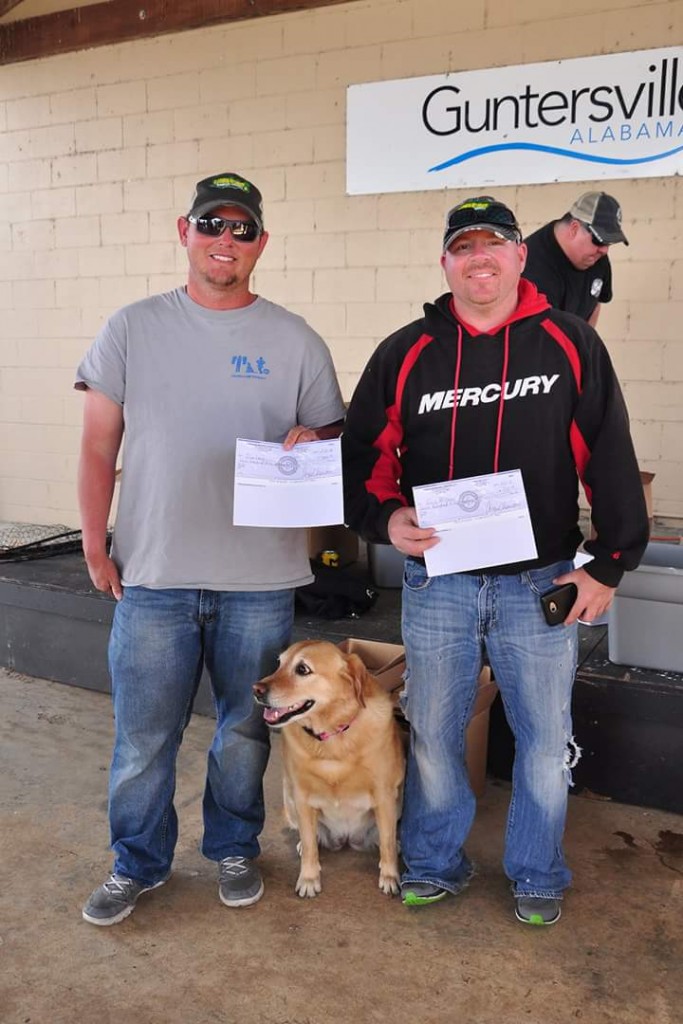 May is upon us we have dates open. Check Open Dates HERE
Capt. Jim
www.guntersvillebassguides.com
256-698-6593