Eric Wilson & Jim Leary Win With A Big Limit In 6th Annual Black Friday Tournament Out Of Waterfront Bay on Lake Guntersville. 
We caught em all day, it was all in the retrieve of the rig. ( yup we threw it ) The big one did give us a slight panic attack when she ate at the boat with very little line out, after that it was chunk in winding, we did a lot of moving around hunting big fish and they wasn't everywhere, and they changed a lot during the day.. With the new C-Map we was able to keep up with em, matched with my Lowrance Carbon we could call our shots….We had a blast..
Mike Harvey was in town to try to top his personal best that he caught in the spring CLICK HERE  to check it out. We had one day that the fishing was just hard, then the other two days was jammed up. We checked the area where he caught that monster and with no luck at all they just wasn't there, but in typical Mike fashion he catches the 1st bass each day and had several on me each day, now the last day we fished together I figured out a little something and we caught a lot of fish it was pretty dumb..
Glen had a pretty good day we had a short 4 hour trip and he learn that the rig bite is fun..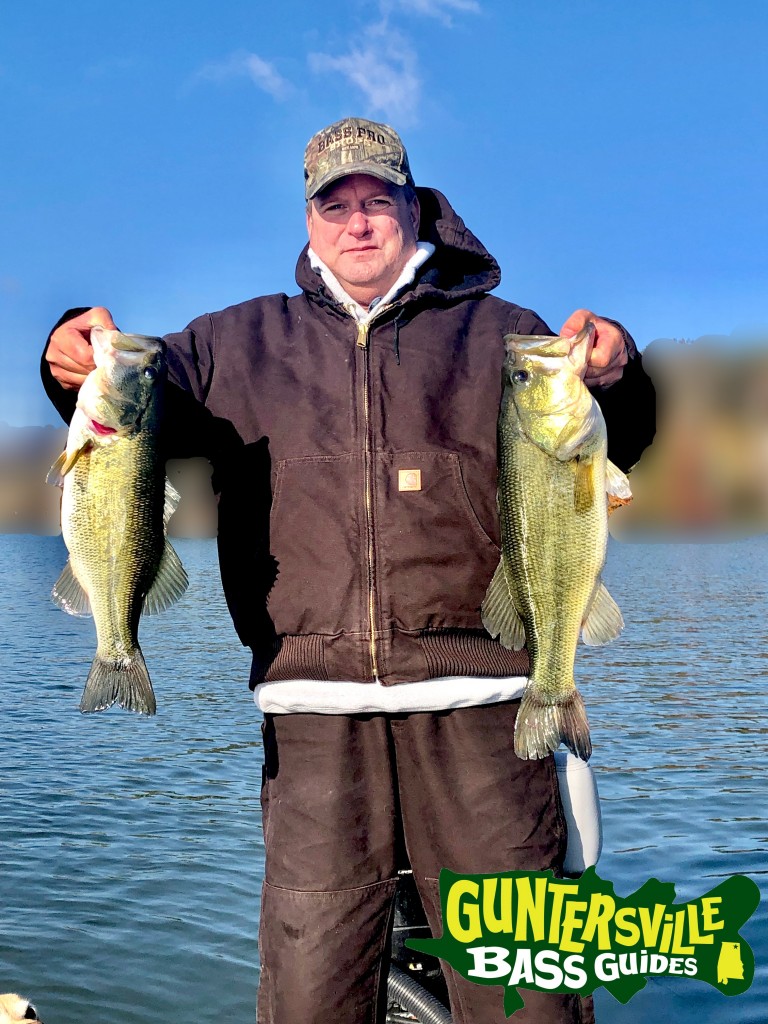 December is just about here and that means the SmallMouth Bite should be getting right on Wheeler if your wanting to give the smallies a go then CONTACT ME and we can set something up.
2019
Officially Booking Trips For 2019 Season
February & March are filling up already like they always do.
Booking Info CLICK HERE
To Inquire About Available Dates CLICK HERE
We Have An Opening With The Volume Of Trips We Have Its Time To Expand.
Must Be U.S.C.G. LICENSED
Gift Certificates Are Available HERE
CAPT. JIM
www.guntersvillebassguides.com
256-698-6593