Lake Guntersville was a fun place to be this week after the ice off, the largemouth was fired up and hungry and you didn't have to guess if you had a bite or not you just about lost your rod if you didn't have tight grip on it.  Fished two and half days and caught some really nice bass.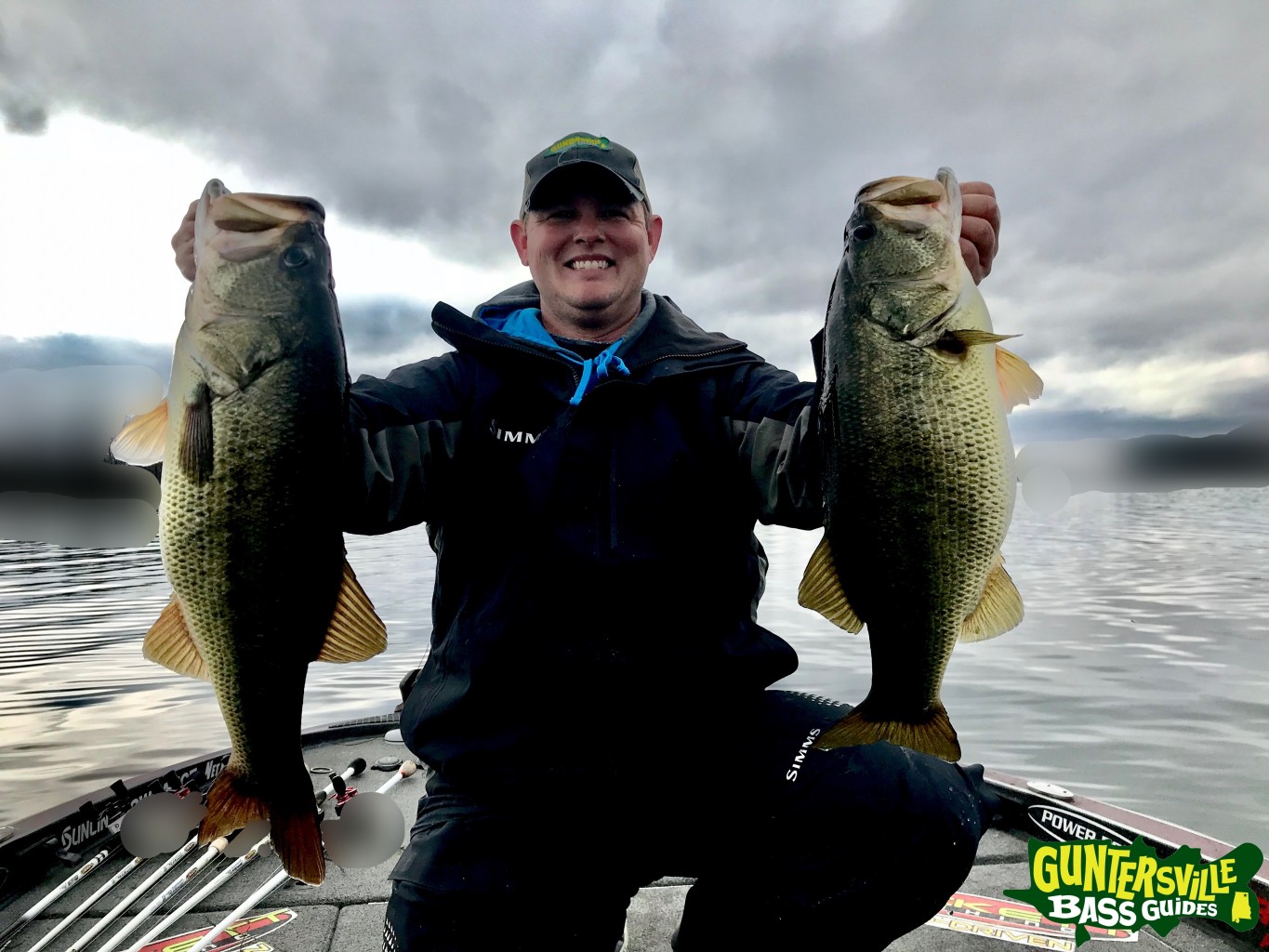 One of the 1st things I noticed was that the shad have left the area where I had been seeing them the most and they was really no where to be found, this is good means its cold enough to kill some and group them up in deeper water… and thats just where I found them and I found plenty of hungry bass with them. And just because they are hungry didn't mean they was feeding like crazy but they would eat in short periods you might catch 3-4 then have nothing for awhile, so after picking up on that I started looking for more pods of these fish so I can rotate them out and keep catching… and it worked like it should.. The next couple days they changed and left some of the areas and moved into grass and scattered and you really had to cover water to get your bites but once again you'd get a few and most of the time if one was a 5 the rest was just like her but if it was a 3 they was around the same size, thats a great sign in my eyes means the big fish are setting up shop and owning an area.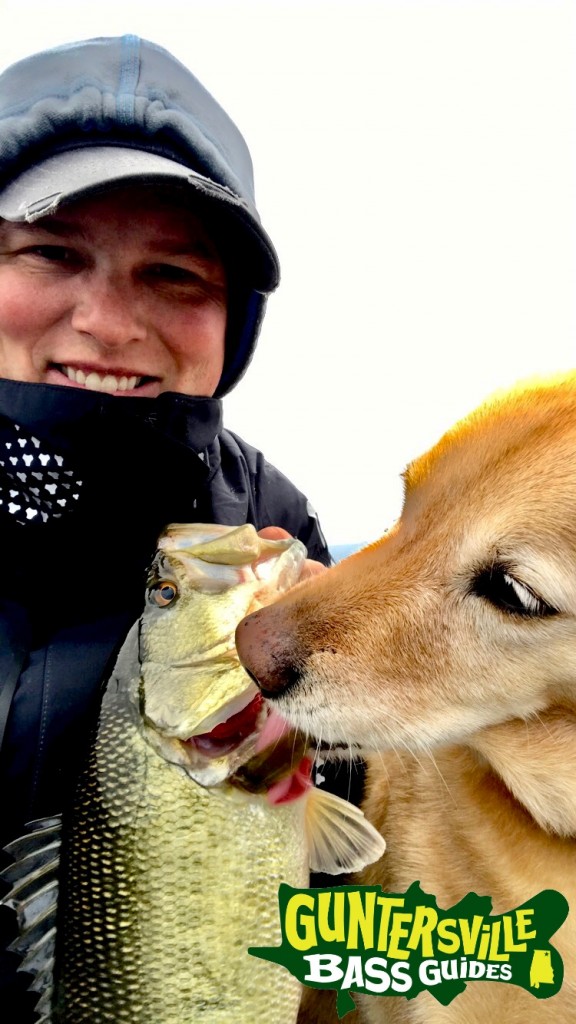 Water Temp : well its cold 1st day 37 2nd day 40 3rd day 45 degrees
Water Clarity : Very clear for most of the lake with some stained areas
Grass : Still Plenty of it, did notice where the ice was that grass is going away.
This Cold Snap : I hope to see more shad die off and grass dissipate to where we just have some clumps here and there.
Just keeping the fishing simple. 1/2 oz jigging spoon for the deep bass then the grass bass Boyd Duckett BDJ Jerkbait 115 In Bloody Tennessee Shad.
And for my guest K he brought his own baits and the fishing world isn't ready for them just yet.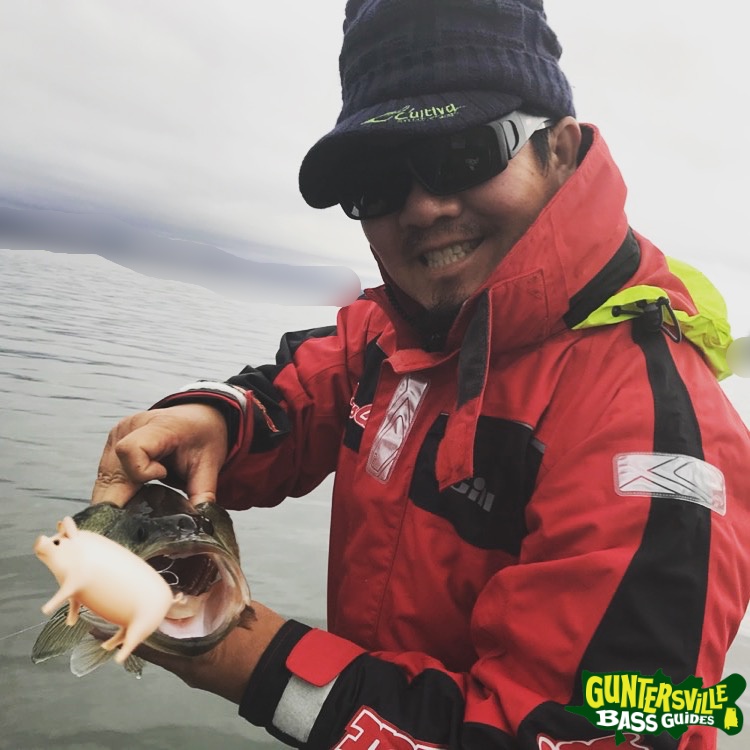 Its almost about time for the season to get cranked up and dates are filling up daily and my openings are getting slim.
For every angler that fishing with me this year they will receive a Custom Guntersville Bass Guides 2018 Lake Guntersville Shirt. ( Pics Coming Soon )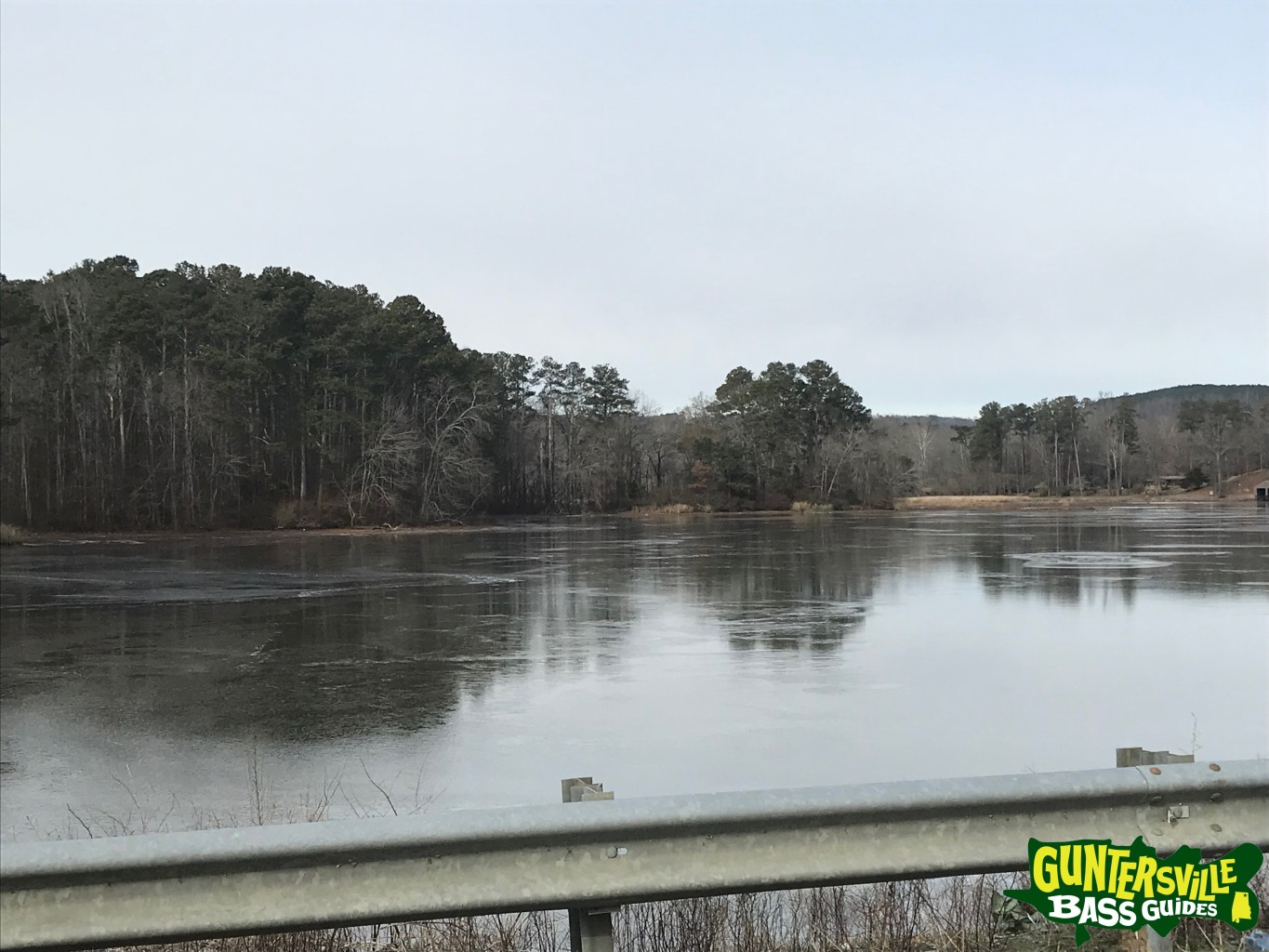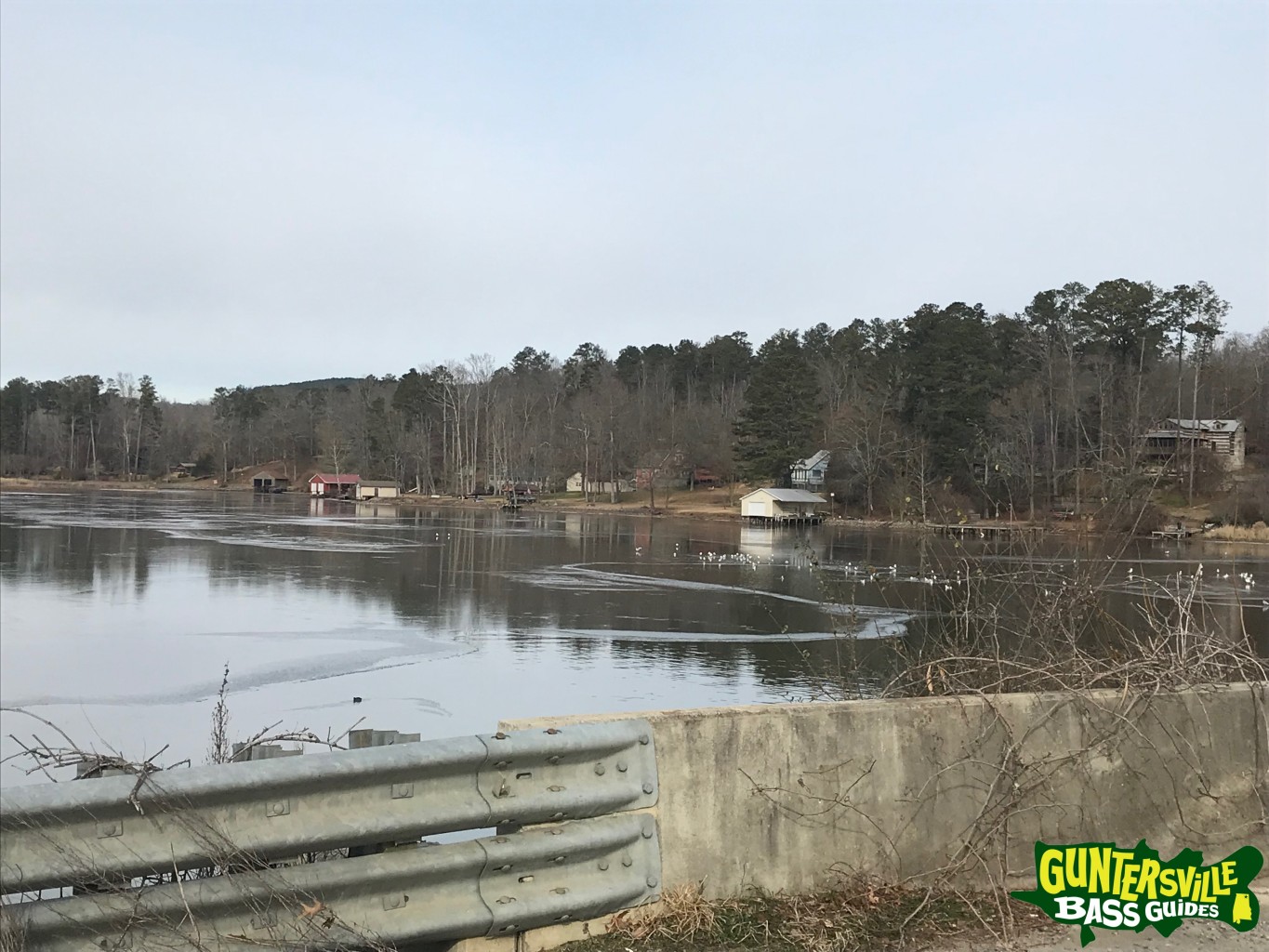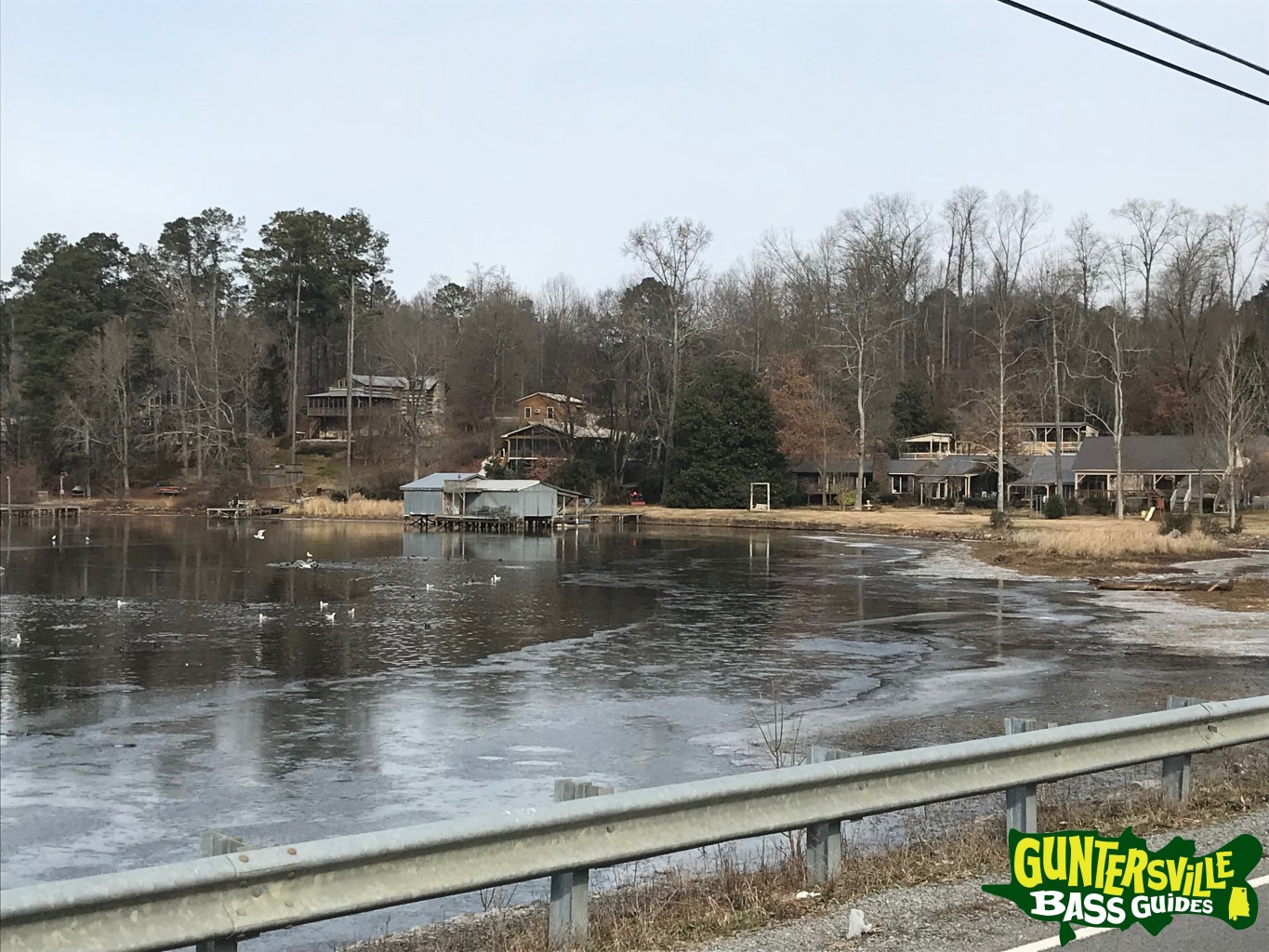 Capt. Jim
256-698-6593
www.guntersvillebassguides.com