Lake Guntersville is really living up to her reputation, of being One Of The Number One Bass Fisheries In The World.
The numbers of bass we are catching daily is really amazing for the spring time ( February ) on a avg day 8 hours 50-70 bass and a 4 hour is 20-30 bass and then if the wind gets blowing hard your going to have a hard time fishing and we did experience that early last week.  Tony will be back after his granddaughter is born here in a few days and he will get to enjoy the Madness Of March as I like to call it.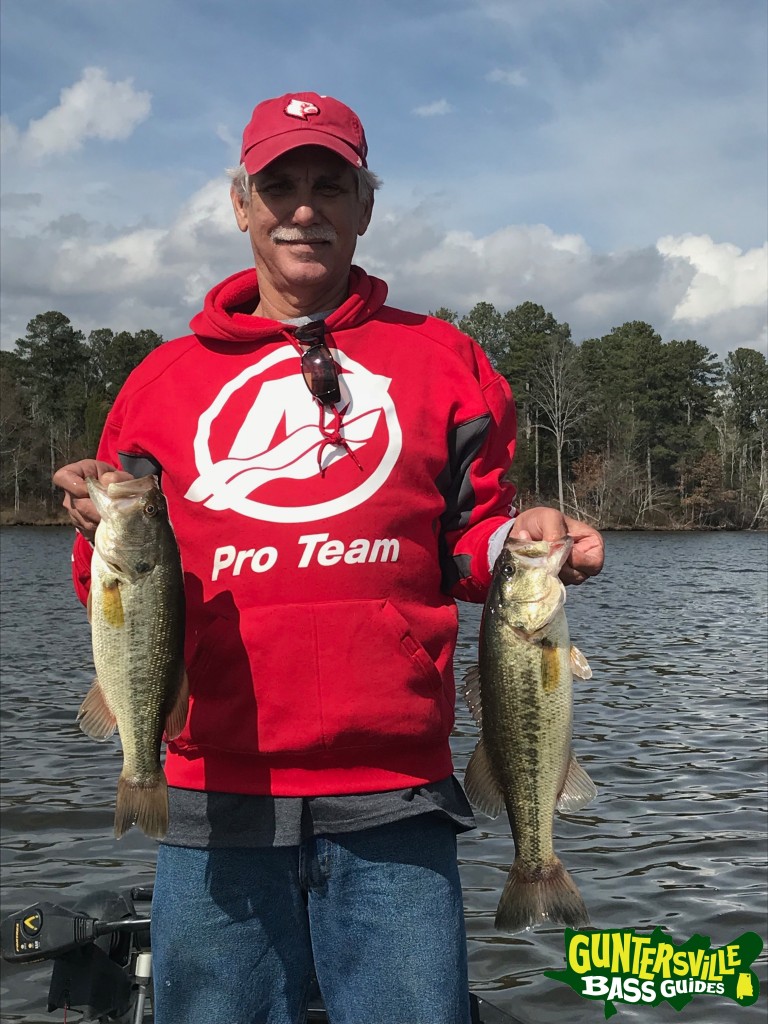 The weather cooperated the rest of the week and we dropped the hammer on them. I was joined by longtime GBG customer Adam for two of the days. We started out with him losing a really nice bass it wasn't totally his fault it did get acrobatic after the hook set.. then the rest was a blur as we dialed in how they wanted it and the 8 hour trip tuned into daylight til dark..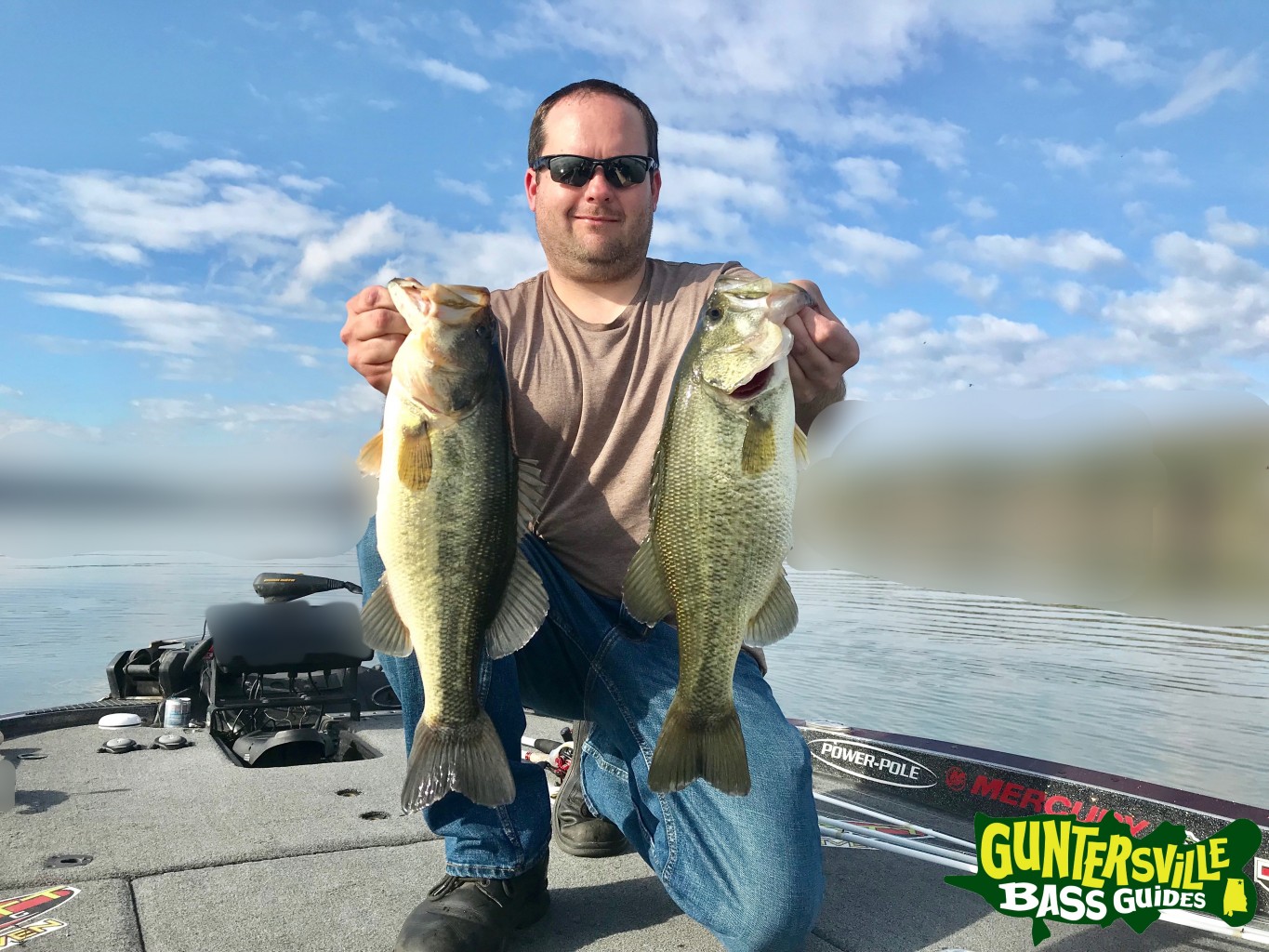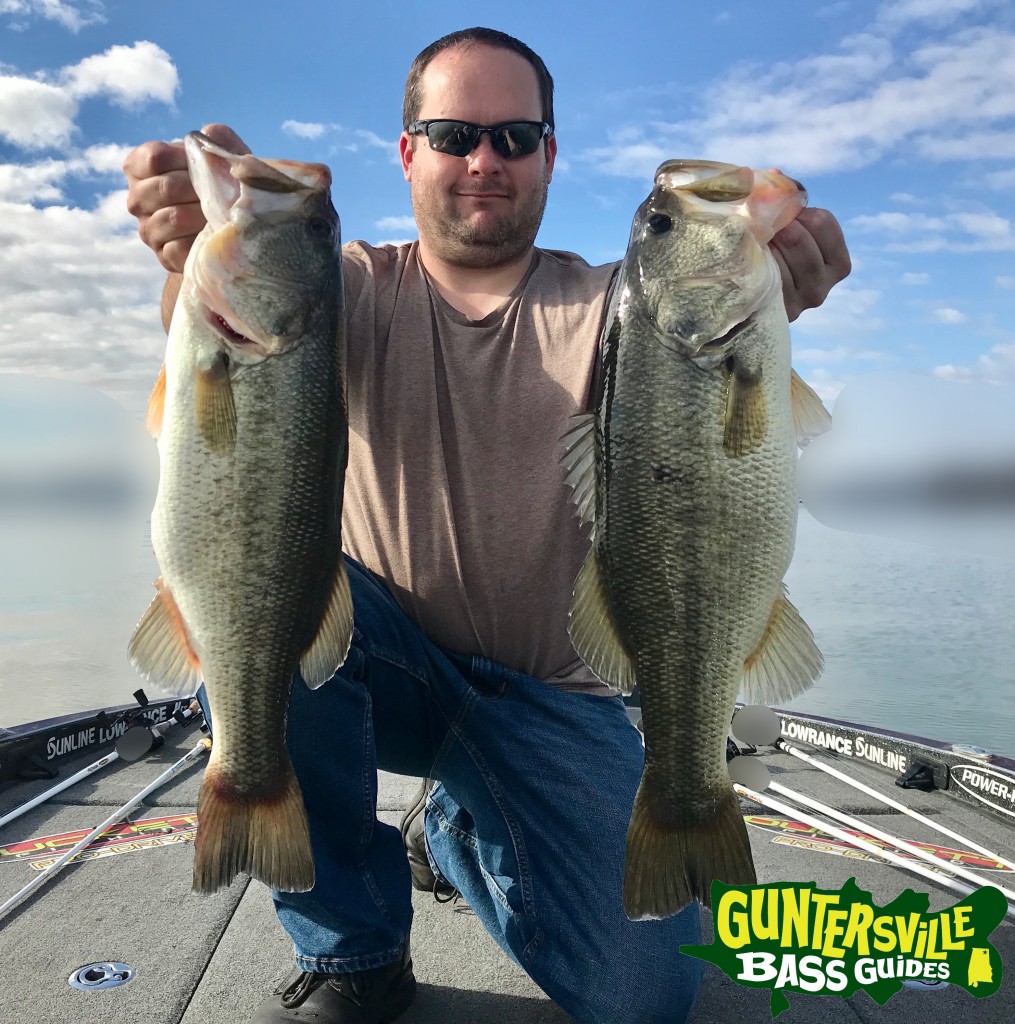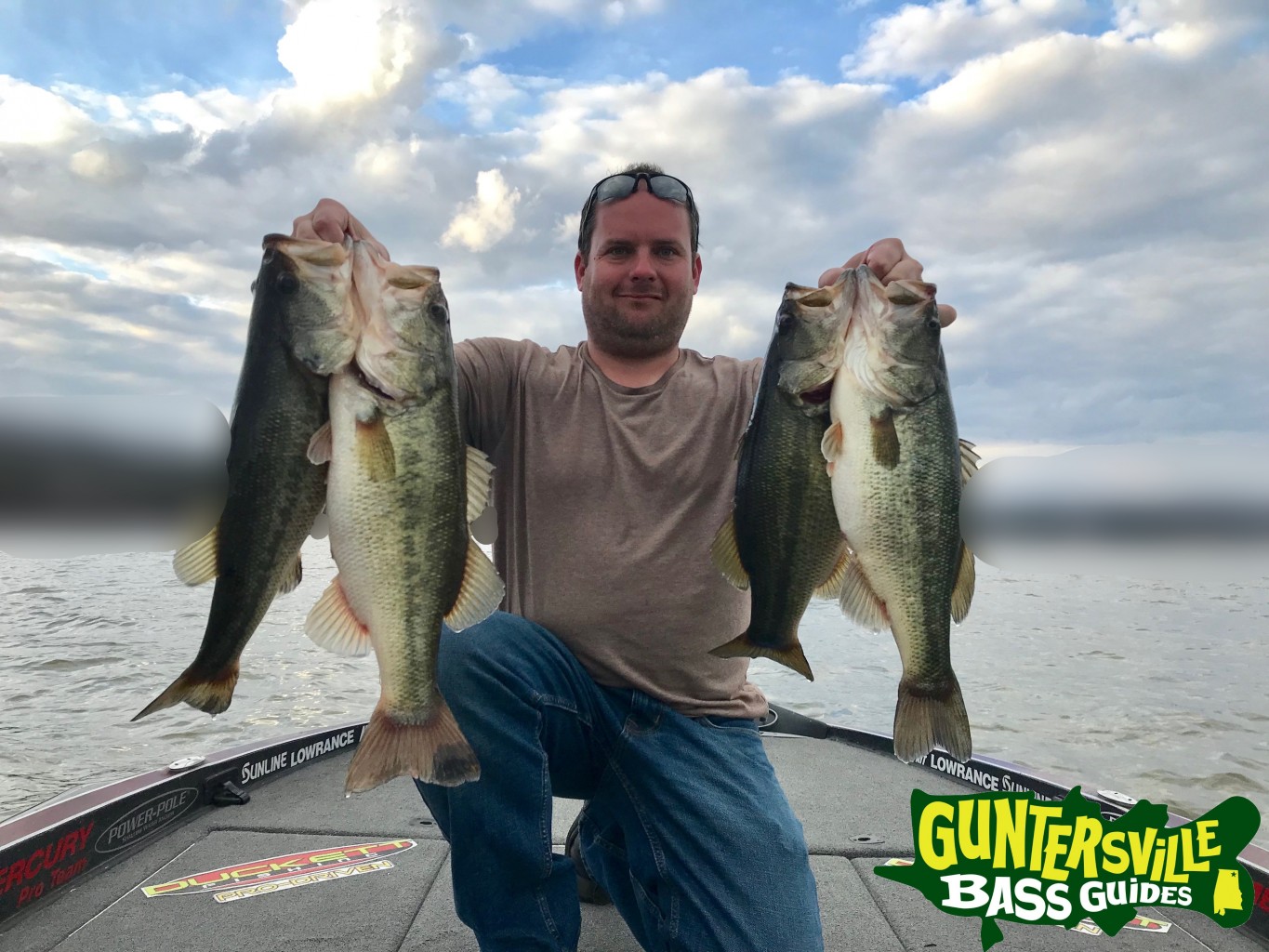 Day two with Adam …
A lot of the same but we was able to really catch them. Found a staging area and it was plum full of fish and big ones, we was able to sit there for 4 hours and steadily catch them while trying other lures.
Little background on Adam..
1st time he came fishing with me he was using spinning tackle and he still was able catch big ones then I told him if he was to come back frogging he would have to learn how to use a bait caster .. well he learned and two years later he has mastered the bait caster and now the lipless bait. oh yea he likes to go fast he drag races as his other hobby…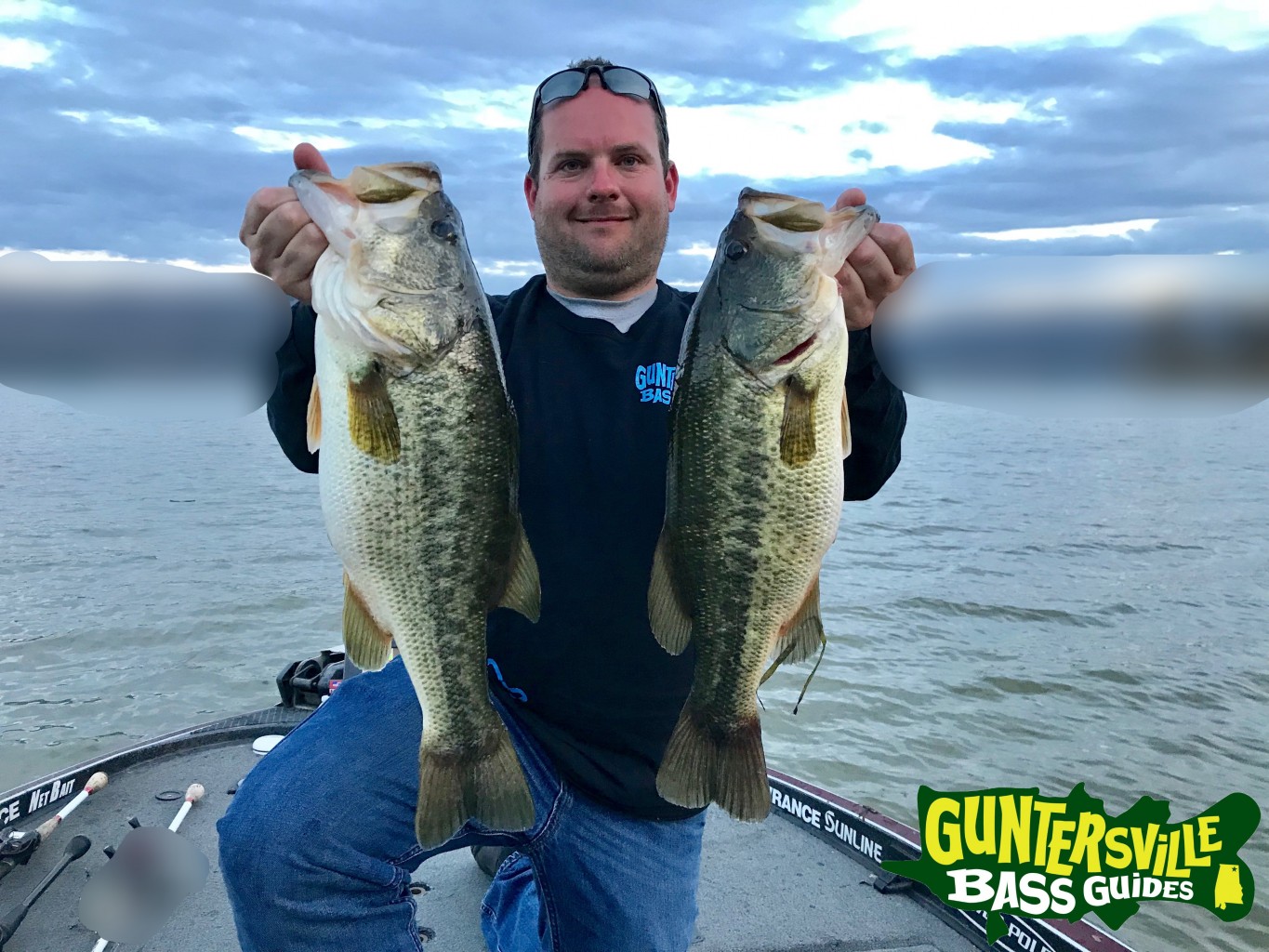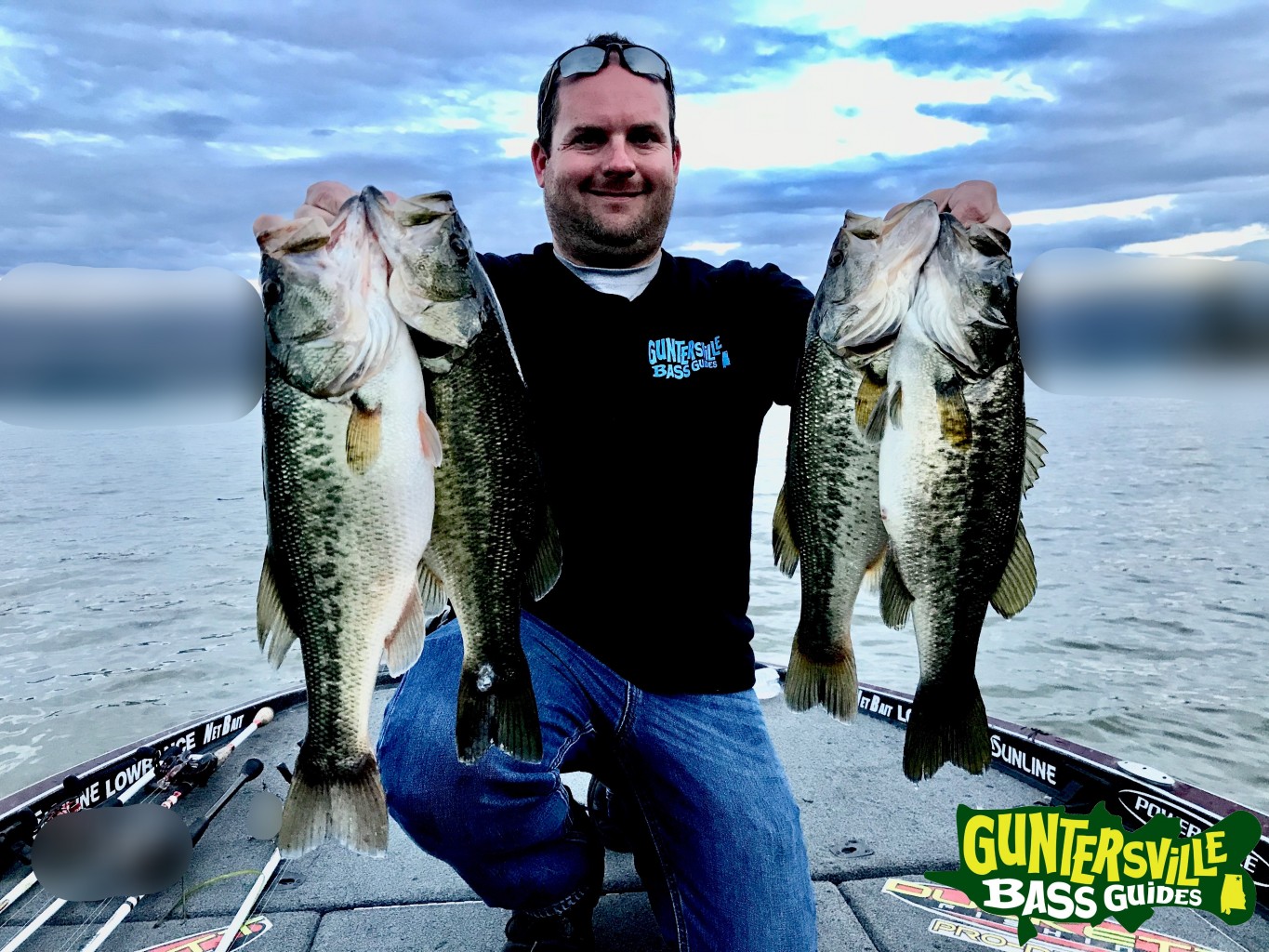 And Mike Davis… him and his friend Richie was at Lake Okeechobee and it wasn't the best fishing and after a week of us just cracking them here on Gville I was able to convince him he needed to be here… so they came for the last 4 days of their vacation. I spent a couple of hours with them when they got here to get them dialed in… He even tried to catch us dinner..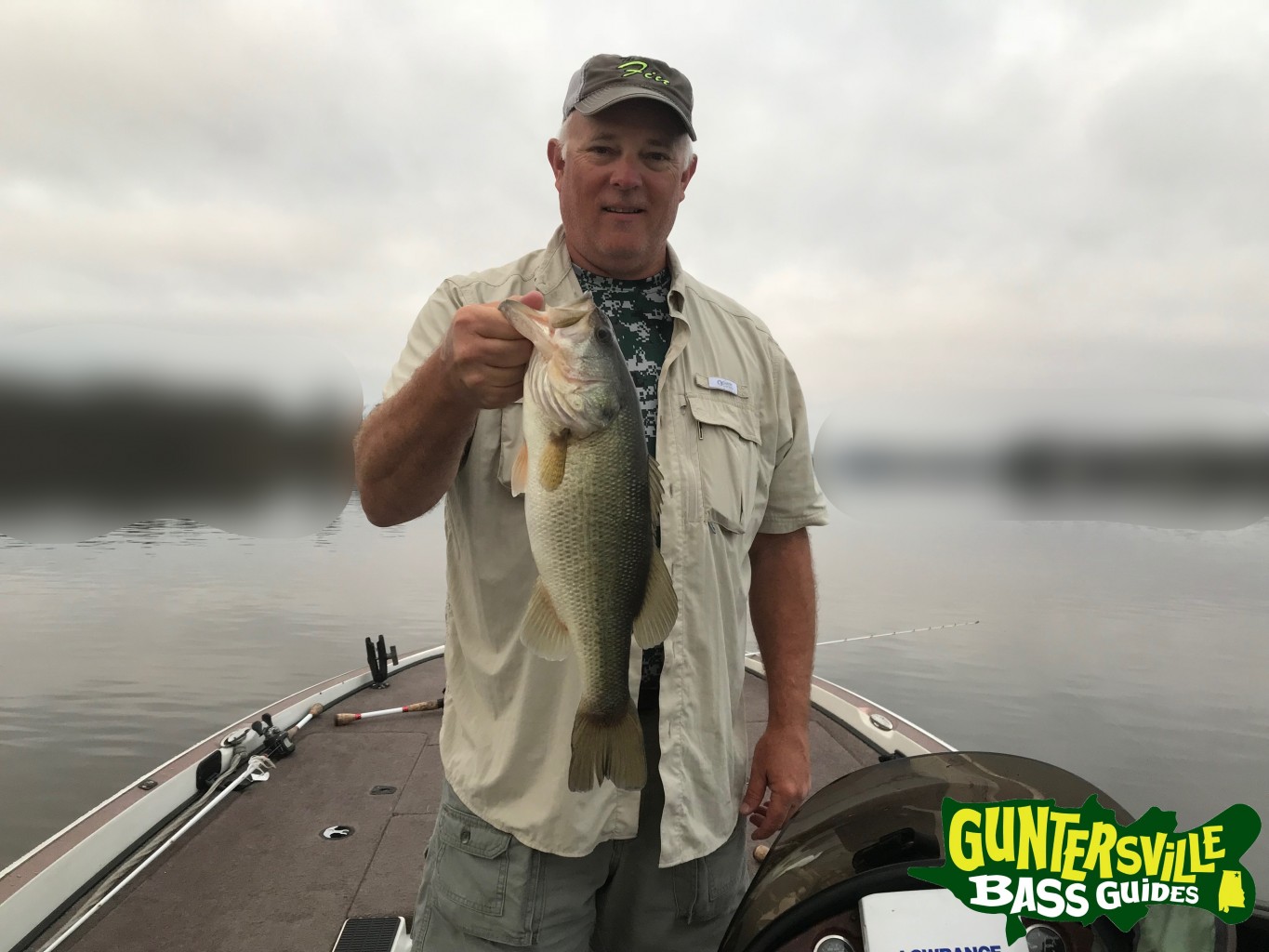 Adam came along for the last time before he started the Police Academy as we looked for more fish for the upcoming BFL and  Rat L Trap Open tournaments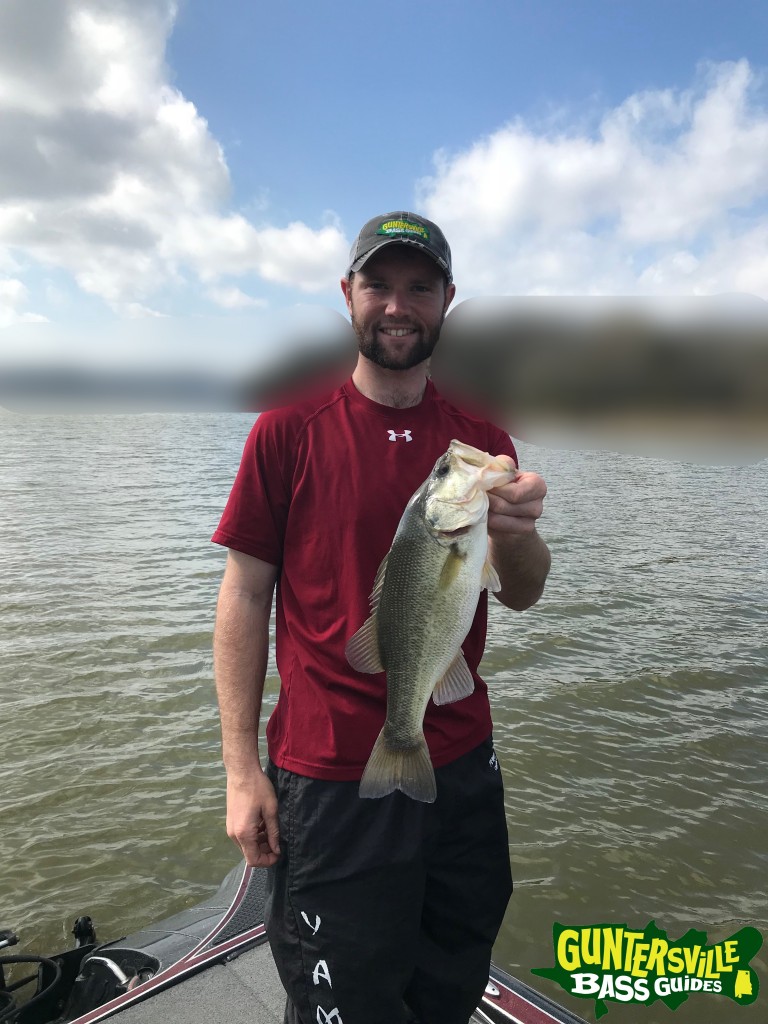 And this happen … Another Lake Guntersville Giant. This is really the 4th one between Adam and I in less of a month.  My 10-08 & 9-02 and Adam's 9-15 click the weight to see the pic..Its been a very impressive 2018 .. I mean look I've been wearing shorts and working on the tan….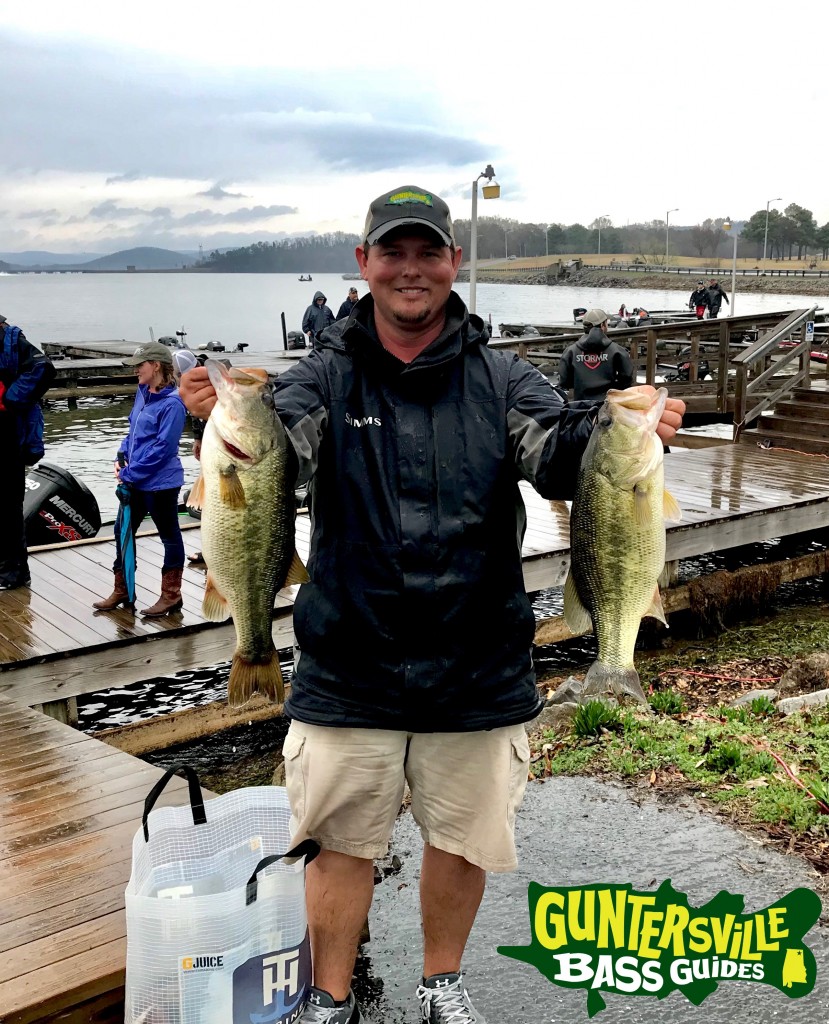 Fished the FLW BFL Saturday and took 16th with 18-14lbs not what I was expecting but ill take it.. 
Then Eric and I fished the Bill Lewis Rat L Trap Open and just about pulled it off… We took a different approach to the day. Never got in a hurry we actually never went over 40 mph all day and when we locked down on the spot where I caught a couple in the BFL we started grinding with a bite every 45 mins to an hour but they was decent fish had one 3 pounder we needed to get rid of and before that we had a 2 pounder that was culled out when Eric caught a 4 plus with 20 mins to go.. We ended up with 24.62lb with a 7.91 big bass that was only good enough for 3rd big bass but hey we will take it.
Below is a screen shot from Adam's Facebook post after fishing two days with me.
And now the Madness Of March is upon us and the things that happen in this special time here on Guntersville are beyond magical. Nows the time to book we are booking up and this is not a sales pitch.
Water Temps have been as high as 70 and low as 55 and there is still a slight stain to the water with some more color on its way after the rain that we have had and suppose to get more tomorrow night
Lot of new grass growing all over the lake this is a great thing its been a few years since we've had clean bottom with short grass sprouting..
Our best bait has been a Lipless and a solid 2nd is a Square Bill
We use what I believe is the best in equipment so be sure to check out
Duckett Fishing
Sunline
Netbait
4×4
Mercury
Power Pole
Lowrance
Picasso
The logos to the right has the link to their websites so check them out.
Capt. Jim
256-698-6593
www.guntersvillebassguides.com