How about the weather this past week? Awesome Right!!!? Man has it changed the fishing… Did it warm up to quick? The fishing has slowed up, and the lake seems to be showing signs of spring time. Ive heard tree frogs daily, seen plenty of pelicans, and the geese are acting like crazy. Now the bass are acting funky.
Maybe this cold snap will shape things up.. Heres the lake update. water temps 55-60 depending on where your at,, water clarity is perfect for this time of year, still plenty of floating grass.
We have been fishing a lot of water for our bites, we have caught numbers one day then not so many on other days. Things are changing rapidly and for the folks that have your dates booked, I believe your gonna be in great shape, things are going to get really stupid here in a week and should continue till post spawn.
Till Next Time
Eric With A Derp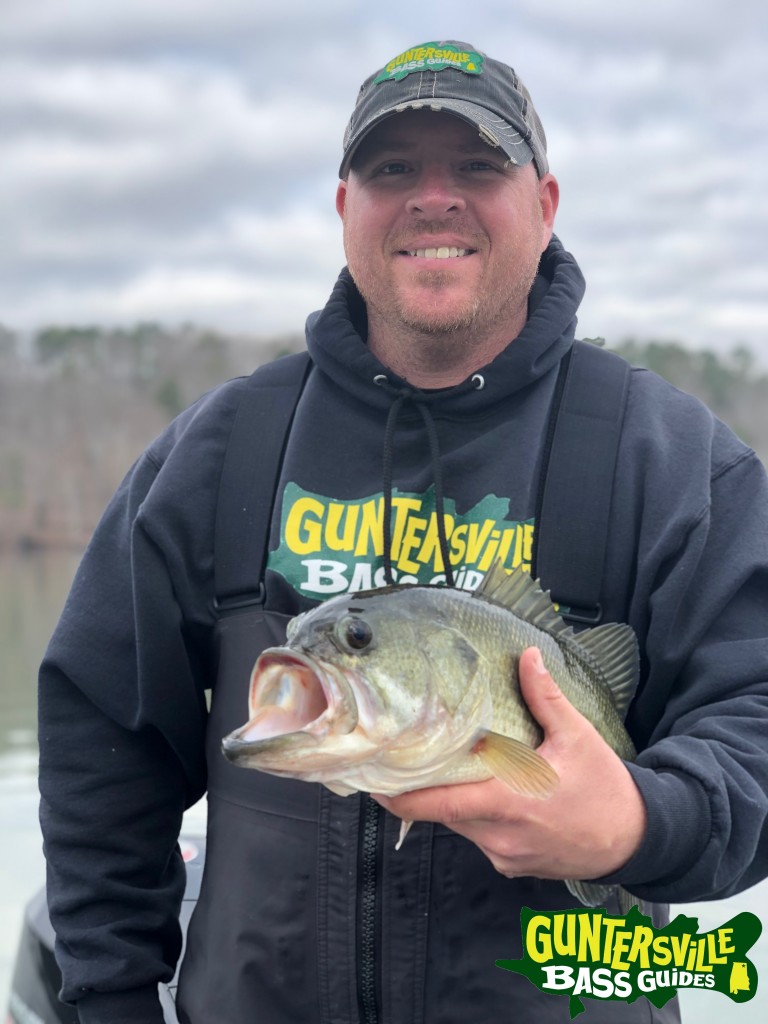 Book Online Here or Call 256-698-6593
Capt. Jim
www.guntersvillebassguides.com
256-698-6593