Lake Guntersville has been seeing some crazy weather since the 1st of the year, and Monday March 4th 2019 wasn't any different. It was cold, snowing, and the wind was blowing 20 mph ideal fishing day … right?? YEP. Especially if happened to be David Lovegrove, He caught his personal best in these conditions a 10lb 12oz Lake Guntersville Largemouth Bass and thats how you kick off the Madness Of March 2019 .
It went down like this: we had just fished a stretch of grass that has had a good amount of bass in it , when we was getting within the last 20 yards of it I had made the comment " I can not believe we didn't get a bite in this stretch" it wasn't even 2 seconds after that came out of my mouth Davids rod doubled over and the fight was on. The bass tried to jump but just couldn't get out of the water she just wallered and when she was doing that I could see she just had one hook in her, she came up a 2nd time and I watched the crank bait get its front hooks into her bottom lip right before she went back down, so the 3rd time she surfaced she was within arms reached and with her mouth being wide open I stuck my hand in her mouth and got a good grip and pulled her in the boat.. Talk about a rush.
Fishing has been up and down just like the weather, when we get the 2-3 days of warming the bass start to feed up just a little better then they was when it was cold and cloudy, we start to get a pattern on them then it just falls apart with the next cold front… I do feel that once we get the water mid 50's and higher the bass will start to flood into spawning areas and begin making beds..
I want to congratulate Jake and Fisher on their 2nd place finish in the FLW High School Tournament this past weekend here on Guntersville they had 21-14lbs and they qualify for the championship ..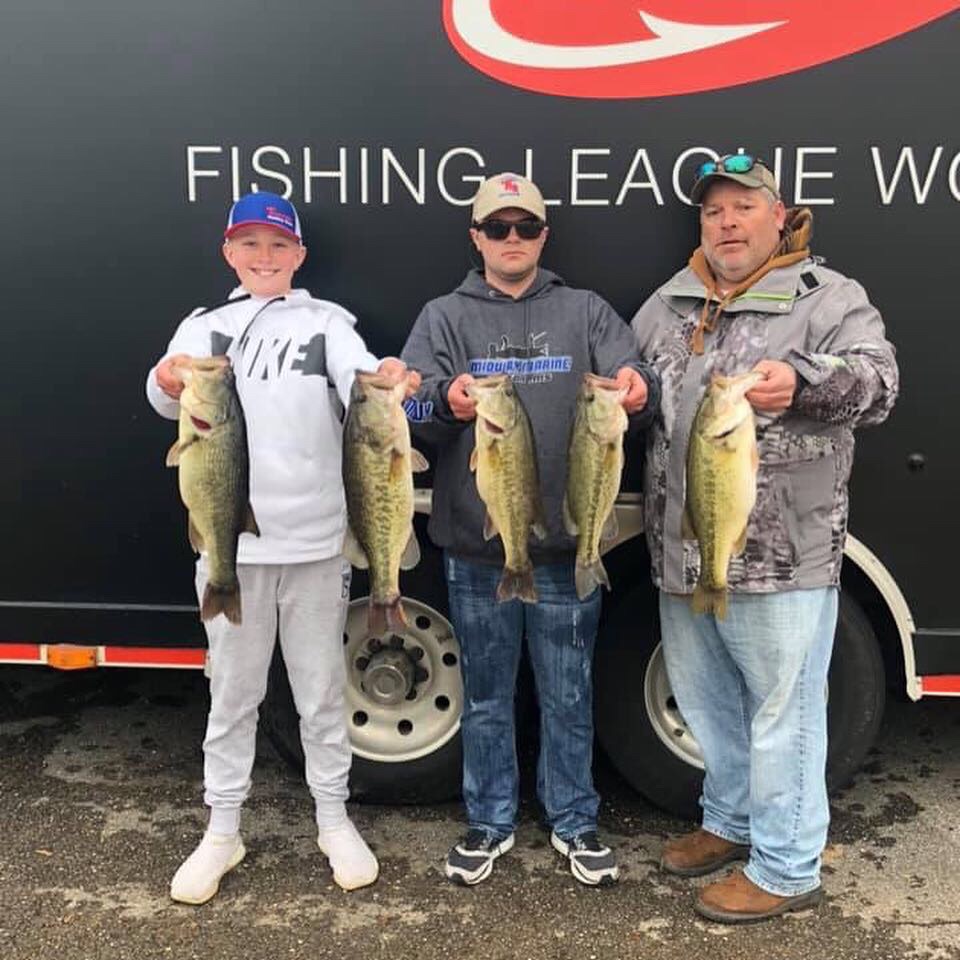 Fished the ABA Open on Saturday and finished 7th with 21.64lbs  had all the same size no real big bites and that was just fine with me.
Heres some more pics
Heres some flooding pics
Its going to be wide open from here on out. Here are some booking options
Online: You can now book online with Guntersville Bass Guides click here
Phone: You can always call us to book your fishing trip. 256-698-6593
Capt. Jim
www.guntersvillebassguides.com
256-698-6593